Recently, we ordered a new kitchen table that will finally fit our growing family! I was so excited about it, but I'm sure you can guess what the kids were excited about...the boxes! That's right, those pieces of cardboard and the extra support edges for shipping brought hours of fun to the daycare kids. It was perfect timing, too, since Monday was a school holiday. With nine kids trampling through my house, I was thankful for the nice weather and all the fun creations they came up with for their boxes!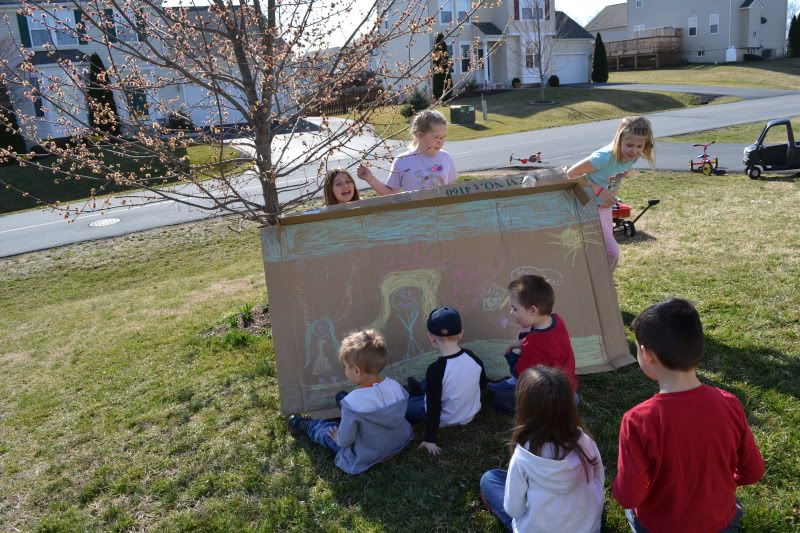 As soon as the outer protective edges came off, they were ready to build teepees and use them as limbo poles. Of course, with 3 boys the very first thing they wanted to do was turn them into swords, but with the rule of "no weapons" they had to find other uses for their new toys.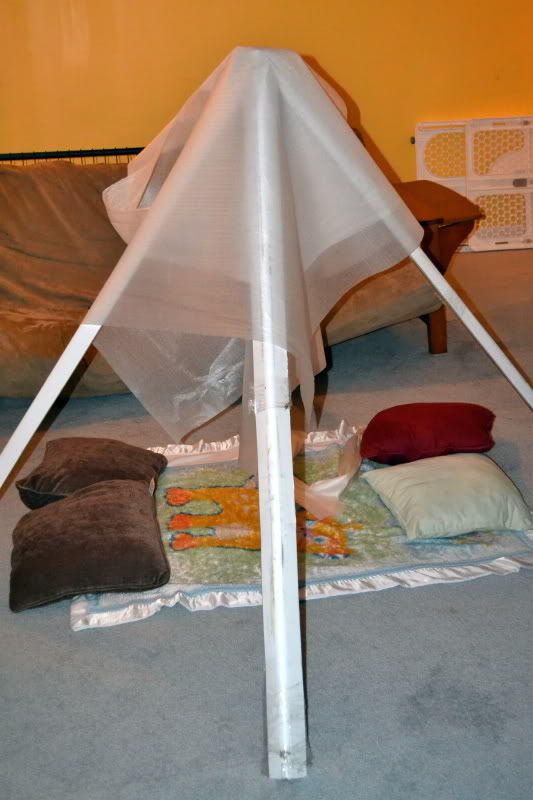 Once outside, we took the large boxes and they became everything from art canvases, to boats, tents, skyscrapers, and movie screens. I was particularly impressed when the older kids created their movie screen and wrote in dialog for their characters. After they were finished, they put on a puppet show of sorts by reciting their lines behind the big movie screen.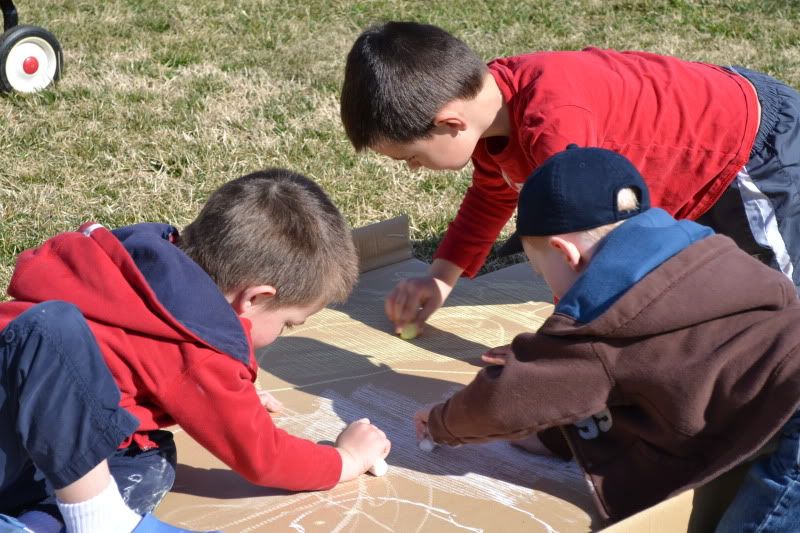 Throughout the day, the kids came up with more and more uses for the boxes and packaging. They managed to work them in to all of their creative play for the day. Different parts became books, movie tickets, school classroom props, and race cars.
It just goes to show what moms have known for generations. It doesn't matter how much you spend on a toy, the kids are going to have more fun playing with the box!
What's the most interesting thing your kids have ever done with a box?