The kids are very excited about all things Easter right now. For the past two days, we've been working on these Easter egg collages. We're going to use them as fun decorations for the kitchen windows.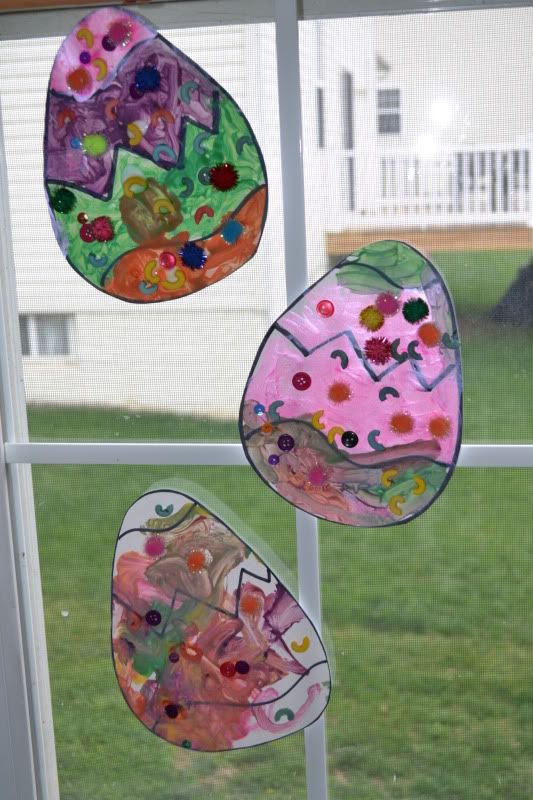 For our collages, we used:
White cardstock
Paint
Colored Noodles
Sequins
Glittery Pom Balls
Buttons
Glitter
Glue
Paper Plates
1. On the first day, I drew simple egg shapes and let the kids paint their eggs.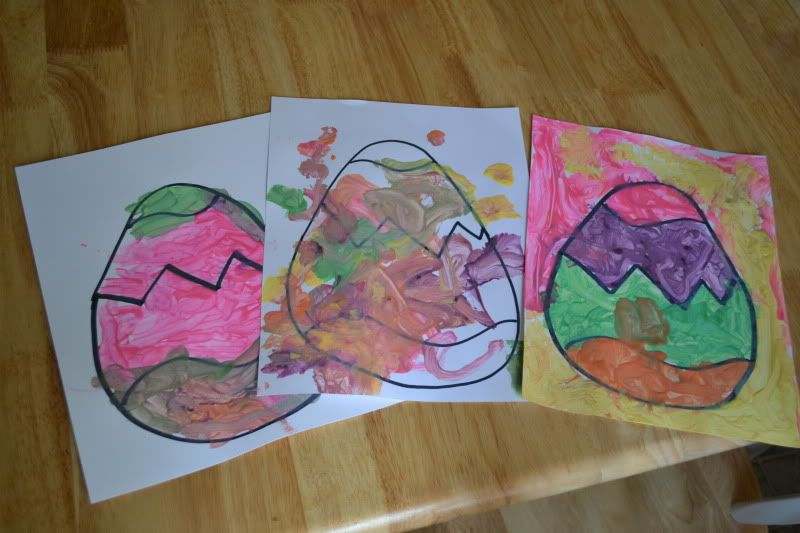 2. Once they dried, I cut out the eggs. The next day, I gave each child a bottle of glue and a plate of craft materials to attach to their eggs.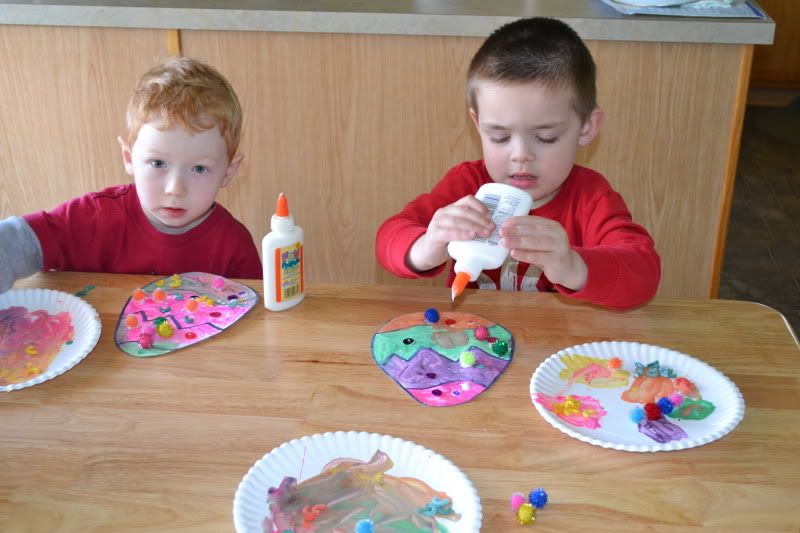 I was very surprised at how meticulously some of the kids worked to decorate their eggs. Middle Brother spent half an hour carefully putting on dots of glue and selecting which material he wanted to add to his egg.
They were very proud of their creations and they're going to go great in the windows with our handprint chicks!