I keep thinking that the kids are going to get tired of "painting days", but every week they are just as excited to roll up their sleeves and pull out the paintbrushes and sponges. This week, we mixed it up a little and did our painting with...MARSHMALLOWS! You can imagine the excitement when I pulled out marshmallows instead of brushes. They were so into their creations that they didn't even ask me about eating some....until we cleared away their pages.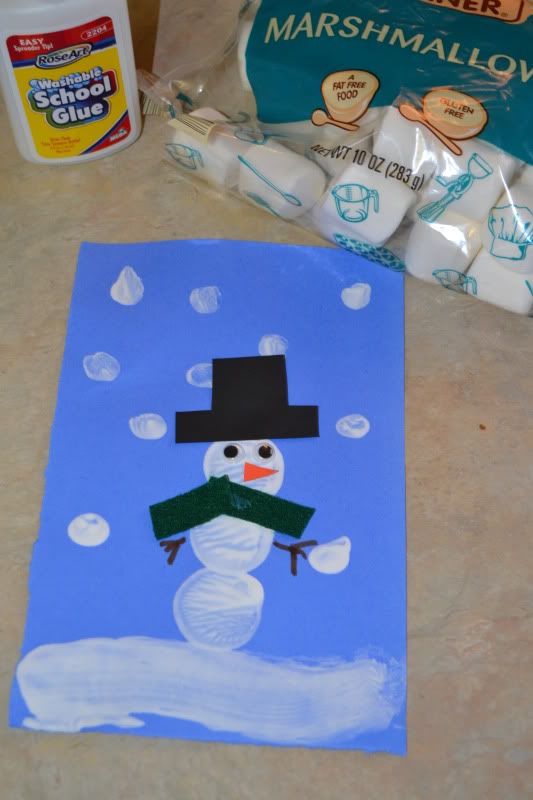 For our Snowman Marshmallow Painting, we used:
Blue, orange, and black construction paper
White paint
Googly Eyes
Green felt
Markers
Glue
1. First, I showed the kids how to use their marshmallows to make large circles for the snowman and small circles for the snow. We even dragged the marshmallows across the bottom to make our snowy landscape. After the kids finished their paintings, we put them aside to dry and did some more marshmallow math (along with snacking on a few).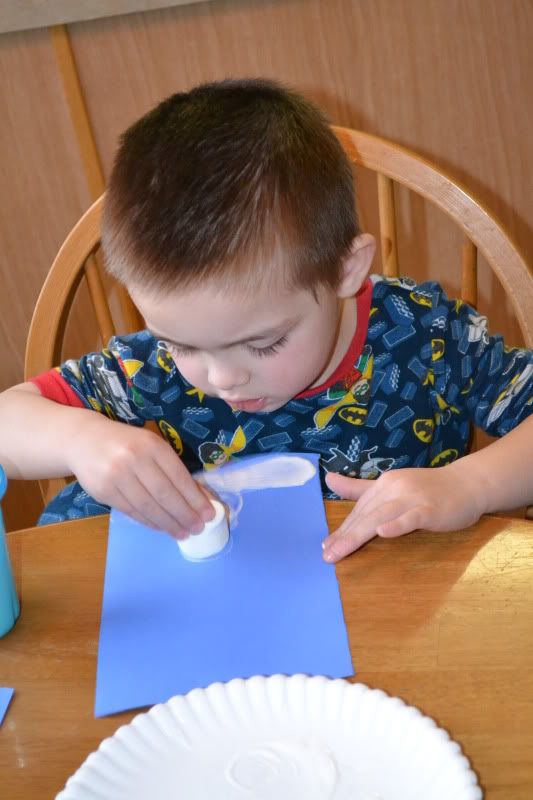 2. Once they were dry, we used the other materials to decorate our snowmen, making eyes, nose, and hats. We also used the markers to make stick arms.
Our paintings turned out great and the kids had so much fun trying out a new painting technique.
What other materials have you used to change up your painting time?
Thanks for stopping by! I'd love to hear from you in the comments and have you join us back again!
Want more ideas for spending time with your kids? Be sure to follow us on our NEW Facebook or Pinterest pages and sign up for emails to keep up with all the latest crafts, activities, and kid-friendly recipes!