I love crafts that include using kids' hand and foot prints. In the piles of crafts that we complete, those are the ones that I'm most likely to save in their memory boxes. Every year at Halloween, we make these little ghosts as a way of documenting their growth through the years. They are probably my favorite Halloween decorations and the kids can't wait for me to pull them out each year and put them on the fridge.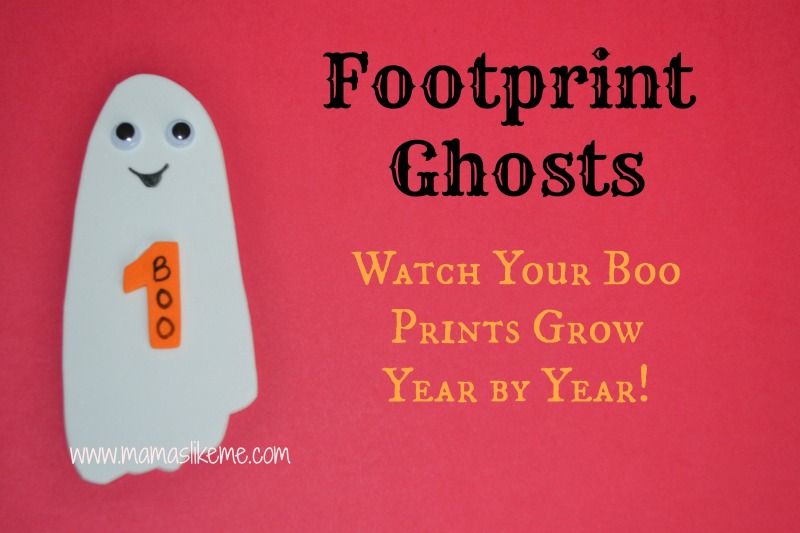 For this craft, we use:
Craft Foam*
Googly eyes*
Black permanent marker
Foam numbers (optional)
Magnet strips
Pencil
Tacky glue
*Special thanks to
CraftProjectIdeas.com
for providing these products for our creative use. You can find step-by-step directions for lots of arts and crafts projects for preschool children to tweens on their website. I've also found their
Pinterest
page to be full of great inspiration!
First, I traced all of the kids' feet on the white foam with a pencil. For the really young tots, it's easier to put them in their high chairs or bouncy seats for this part. The bigger kids can stand while you trace.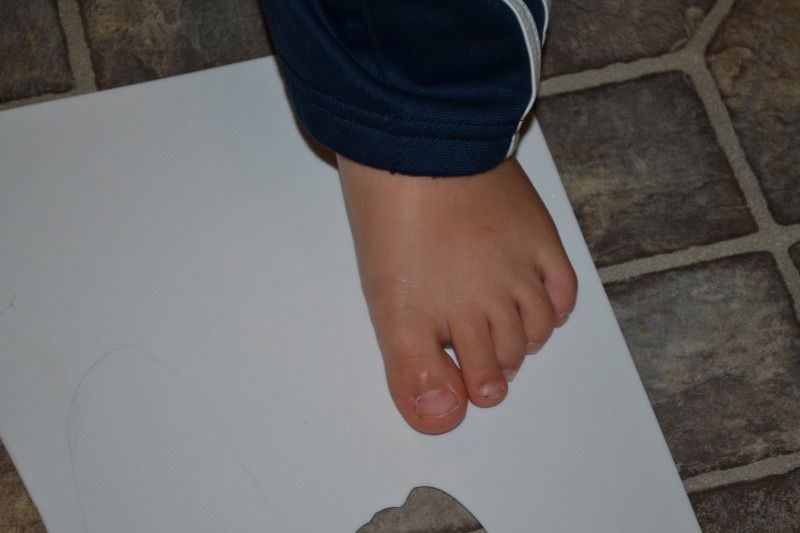 While I cut out their feet, the kids colored Halloween pictures.
Once everything was cut out, the kids used tacky glue to glue on eyes and a foam number for their age. This was a great chance for us to review numbers and talk about who was older.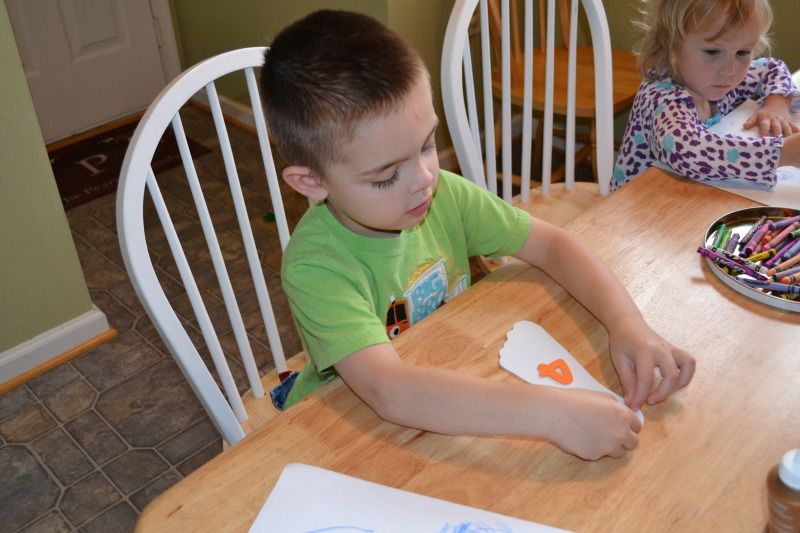 After the glue dried, I wrote "Boo" on each foam piece and added a smile to the ghost.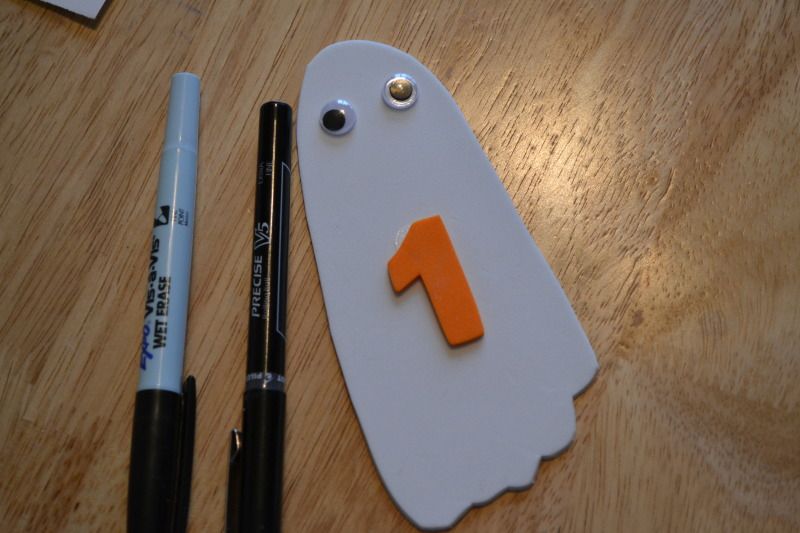 Then, we put part of a magnet strip on the back and wrote each child's name and the date on the back.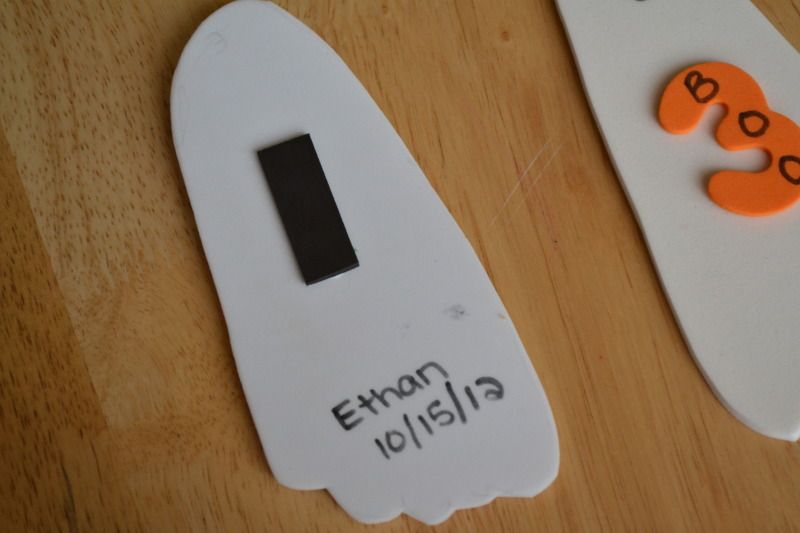 I love lining these up on the fridge to show how their feet have changed each year. As you can see, we've used foam hearts and other decorations in the past. One year, we ran out of hearts and made foam pumpkins out of brown and orange foam - just about any decoration would be adorable!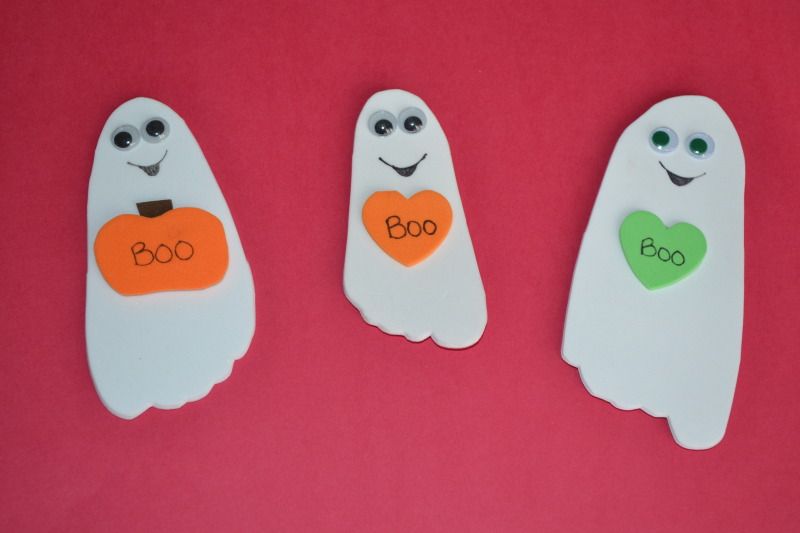 What Halloween traditions do you have for the little "ghosts" in your life?
Want more ideas for spending time with your kids? Be sure to follow us on our NEW Facebook or Pinterest pages and sign up for emails to keep up with all the latest crafts, activities, and kid-friendly recipes!