Being a mom is one of the most exciting things in the world and it's one of those things that will help you learn a bit more about who you are as a person, what your interests are, and what you'd like to do with the rest of your life. Moms are on duty all the time, no matter how many kids they have and how old their kids are, and that means that they have so much time to relax and take their minds off their everyday problems. However, that doesn't mean that you can't find some time for yourself and others, especially if you're one of those moms who love helping others and doing something good for the world around you. In case you're such a mom too, you might consider finding a few new business ideas that will give you a chance to help lots of other people around you at the same time. Therefore, here's how you can do that and what you need to do to find a job that will help you combine your altruism and your love for making money. 
Writing tasks
This might not sound like the easiest thing in the world, but if you're creative, imaginative, and ready to think outside the box, writing different sorts of things is one of those ideas that will work for you to the fullest. And if you want to help other people during this process as well, you can do that quite easily, thus reaching a win-win solution that's going to work for everyone involved. However, if you want to be great at writing different things, you need to know lots of things about different writing techniques and get prepared on time. This is especially true when writing essays, for instance, but it goes for other writing projects too, so start learning how to make the most of your writing and how to help the biggest number of people possible.
Working with people with disabilities
Working with people with disabilities is one of the most rewarding things in the world, but it's also among the hardest and most challenging things you'll ever do. People with disabilities require a special kind of care and affection, and that means you have to be fully invested in this process. From providing the physical care and emotional support needed to complete the complex paperwork and progress notes that are required (you can see a free progress note template here), it isn't always the easiest thing to do. However, if you're truly focused and determined to do that, you won't have a problem spending your time helping people with disabilities. Of course, you'll have to find a platform that's going to help you do that, so check out an NDIS service provider right now and you'll soon start helping people with disabilities on a whole new level!
Tutoring children
This is one of the oldest ideas in the world, but it's also among the most beautiful things to do. If you love helping other people and enjoy spending your time with children, you should look into this idea and think about tutoring children. It doesn't matter how old you are, what you do, and how many kids you have – you'll always find some time for tutoring. This is going to help other kids get better at school and you'll also earn some money along the way, which makes this a great solution for you all.
Helping people with finances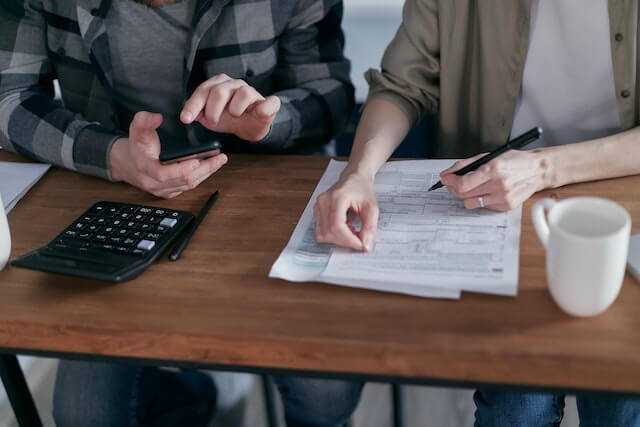 In case you're a financial expert and know how to work with numbers, you may not be able to find children who need tutoring – unless they need some help solving math problems at school – but that doesn't mean that you won't be able to do something useful with your knowledge. On the contrary, you can always work with adults who need help with their finances and need someone to teach them how to spend their money more rationally. You can also work with young adults because they usually need help with their money and they need a few financial lessons to make that happen.
Being a passionate and altruistic person who's always ready to help is great, and if you wish to take your love for other people to the next level, you should think about turning one of these ideas into reality. They may not all work for you, but at least one probably will, so focus on the approach that suits you the most and start helping people around you!