No matter where we live, good health and wellness assist each of us to function effectively daily. We strive to eat a balanced diet, do some physical exercises, and take time to relax for our peace of mind. In searching for ways to gain better health and wellness, we depend on what we read, who we consult, and what works for us. Health differs from one person to the next. Therefore, as we try to bring about better physical, emotional, and mental health, we find varying and overwhelming information. How can you sort for essential knowledge? We have good news. What is it? Accessible health and wellness experts who willingly share their know-how on ways to gain an improved healthy life. Why not find out more from these mentioned professionals?
Many women seek ways to improve their fertility status. ELANZA Wellness is a tech company that helps people proactively create their fullest lives through high-touch fertility and family-building coaching. They share information and experts advising on fertility wellness for women. Also, as a single source of fertility wellness, ELANZA Wellness offers personalized and transformational digital experiences accessed via employer benefit and fertility clinic partners.
Are you searching for all things femtech and women's health innovation? Look no further than Femtech Insider. Fermtech insider, the number one source for its industry-leading weekly industry information on femtech companies. The source of these insights gained through invited industry experts, founders, investors, and activists contains interesting health features and technology firms currently changing women's health and well-being.
As they say, a good healthy body begins with our emotional and mental well-being. DailyOM's desire to unite the world leads them to offer messages of awareness and well-being to people wherever they may live. DailyOM approach to holistic well-being gives support to people desiring to live a conscientious lifestyle. This platform offers courses targeted towards emotional happiness by improving activities that might affect physical and mental health.
For better health, we all need to have easy access to healthcare professionals and products. Binto, a women's health, and femtech company helps women seeking healthcare in two areas. Binto helps women get access to safe and effective over-the-counter products. They also make it easier for women to access licensed healthcare professionals at achievable consultant fees. To redefine a woman's journey from period to menopause, Binto focuses on improving women's health through the use of preventative medicine rather than prescription drugs. The beauty about this platform is that you can take the Binto quiz to get matched with your personalized supplements and access Binto's professional team of women's healthcare providers.
Oh, She Glows motto 'Grow from the Inside Out' explains it all. Said differently, whatever we eat should cause glowing health and wellness. Oh, She Glows inspires its readers to embrace healthy plant-based foods in their diet through over 500 healthy award-winning recipes posted on its sites. Oh, She Glows founder Angela Liddon shares her recipes blogs that attract those who prefer a vegan/plant-based diet.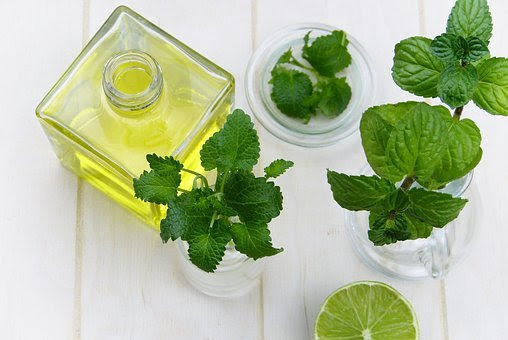 As the market for natural and organic health products grows, Made by Coopers is a modern apothecary crafting natural and organic products that boost and balance emotional and mental health. Its founders Darren and Clare Cooper created this UK-based brand in 2017, aiming to sell natural aromatherapy oils, mists, candles, and skincare products. All of its products aid relaxation, ease anxiety, and boost wellness.
Just Thrive's value of letting others know about good health and nutrition motivates them to offer probiotic supplements. This platform sells probiotics, which means 'for life,' products, and antioxidant supplements that help to improve its users' overall health conditions. Just Thrive proudly states that with 'Just Thrive®, reconditions the gut,' thus allowing the body to improve its digestion.' 
 Are you searching for how to remain with good health and wellness? Well, for over 17 years, Best Life Herbals have diligently worked to answer this very question: what does it mean to live your best life? What leads them to educate on wellness and offer natural supplements? Their customers' and readers' insights and stories, which strikingly differ from each one. That's why they educate and empower across a wide range of health and wellness topics while also offering high-quality, natural supplements for many needs.
If you want to live healthier and get the latest information about nutrition, exercise regime and other health-related topics, the team at Proper Healthy Living got you covered! They're health enthusiasts who want to share their health and fitness discoveries and motivate and inspire others to start living healthier life too.