With the release of
The Good Dinosaur
, my 3-year-old has become obsessed with all things dinosaur! Since I like to follow along with their interests whenever possible, we did a Dinosaur Theme with the daycare kids. These books were a huge hit with the kids and they are still requesting them even though we've moved on to our Flower and Garden theme!
The Mine-o-saur
by Sudipta Bardhan-Quallen - This book has become a favorite for my daycare kids and I have read it many times in the past few weeks. This book is fun for kids who like dinosaurs, but aren't looking to read facts about dinosaurs. It focuses on sharing as the Mine-o-saur learns that it's more fun to have friends than stuff. The kids also love chanting the "mine, mine, mine" repetition throughout the book!
How Do Dinosaurs Say Goodnight
by Jane Yolen- This book is another favorite in our house and a good one to read before nap or bedtime. The kids love to hear all the things that dinosaurs shouldn't do. The illustrations in this book add so much to the story. My kids love that the dinosaurs turn off the lights with their tails and get tucked in with teddy bears. It's a fun read to reinforce good habits at bedtime!
The Good Dinosaur
- If you have a little dinosaur lover, it goes without saying that they'll want a copy of this Little Golden Book that retells the story from the movie. Arlo and Spot learn a lot about courage and friendship as they journey together.
RAWR
by Todd H. Doodler - This is a fun story about a dinosaur who doesn't quite fit in. He's bigger than everyone in his class and he has a tendency to scare everyone, but that doesn't stop him from showing everyone why it's great to be different and teaching everyone how to RAWR!
Dinosaur Starts School
by Pamela Duncan Edwards- This is a great book to read at the beginning of the year for kids who may be nervous about school. It uses a dinosaur to help teach kids empathy for others who may be feeling nervous or scared of a new school. I love how the little boy helps dinosaur make a new friend and encourages him throughout the story.
Dinosaurs, Dinosaurs
by Byron Barton - This book is a great introduction to dinosaurs for young toddlers. It gives basic facts along with simple, bright, and fun illustrations that my younger kids love!
Ten Terrible Dinosaurs
by Paul Stickland - This is a great counting book for dinosaur lovers. This book is a great choice for a mixed group of toddlers and preschoolers!
Dinosaurs Roar, Butterflies Soar
by Bob Barner - The illustrations in this book are super bright and colorful to keep the interest of young children. I also love that there are two separate texts in different fonts. The bold text has simpler explanations for young children, while the second font provides more in-depth details for older kids and those wanting to learn more! It helps this book to grow with your child.
Bones, Bones, Dinosaur Bones
- This is a great introduction to what an archaeologist does. The simple text follows a group of archaeologists as they uncover dinosaur bones, ship them to a museum, and use them to reconstruct a dinosaur. The kids love the bright pictures!
Dini Dinosaur
by Karen Beaumont- This is a fun book for toddlers and preschooler alike. Dirty Dini Dinosaur is trying to take a bath, but he keeps forgetting to wash parts of his body. The repetition and bright pictures make this a fun one for even the youngest toddlers. My 3-year-old asks for this one before bed now.
This week, I'll be sharing some of the activities we did during Dinosaur Week, but for now you may enjoy some of these Dino Activities from the past: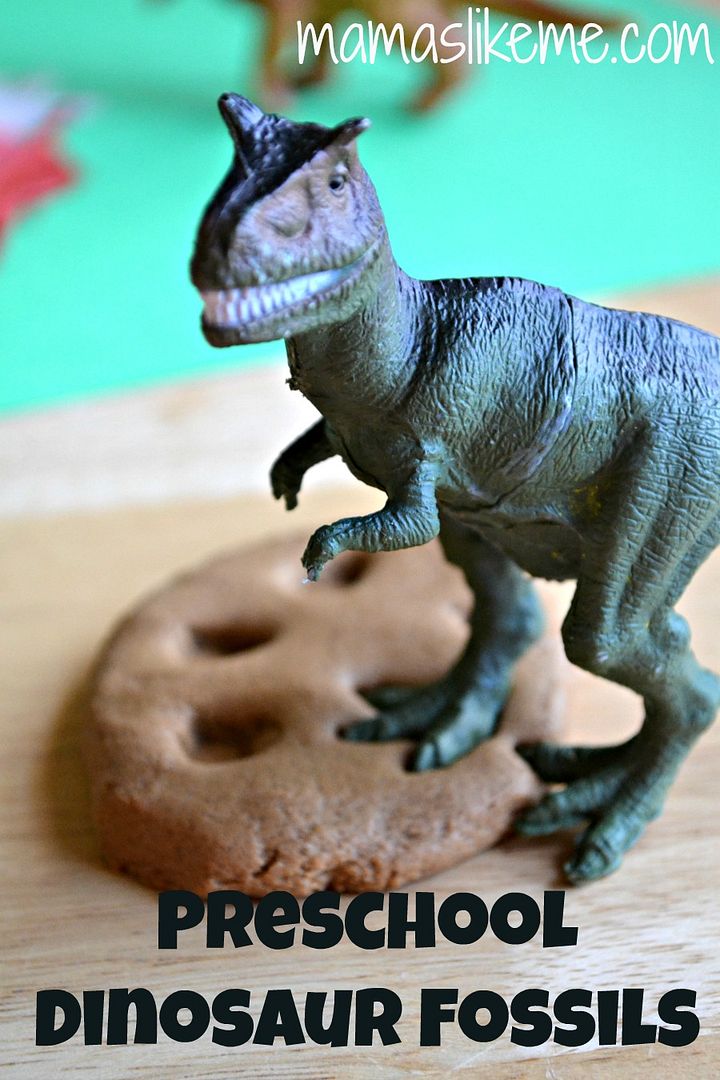 Want more ideas for spending time with your kids? Be sure to follow us on
Facebook
or
Pinterest
and
sign up for emails
to keep up with all the latest crafts, activities, and kid-friendly recipes!