Want more ideas for spending time with your kids? Be sure to follow us on
Facebook
or
Pinterest
and
sign up for emails
to keep up with all the latest crafts, activities, and kid-friendly recipes!
Having an in-home daycare, I am all about
recycled crafts
and making the most of what we have on hand when it comes to our learning activities. We recently had a Teacher Workday which meant the big kids were home for crafting. I don't have any pictures of the process from this craft because I honestly didn't expect them to be so adorable. I just had to share them with you guys, so I snapped a few quick photos and I'll do my best to share what we did. Really, this craft was all about letting the kids create some decorations for Easter using what we had in our craft supplies.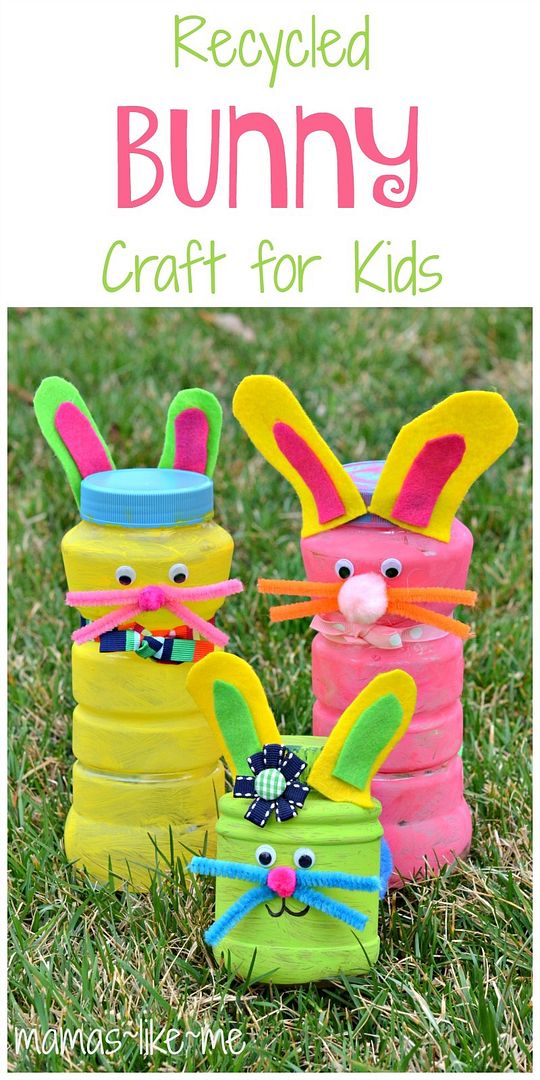 If you need a more detailed description (with step-by-step photos), you can check out our
Recycled Snowmen Craft
. The process is almost identical with a few Spring twists.
For our bunnies, we used:
Plastic coffee and peanut containers
(this should go without saying, but if you have a child with a peanut allergy, DON'T use the peanut container. Any clear plastic, or even glass, container will work just fine. I happen to have many peanut-loving boys in the house, so we go through a LOT of those large peanut containers)
Poms*
Googly Eyes*
Fuzzy Sticks*
Assorted Ribbon
Felt Sheets in pink, green, and yellow
Sharpie
Hot Glue Gun and Sticks (or tacky glue)
Acrylic Paints in pastel colors
Foam Brushes
Scissors
*Special thanks to craftprojectideas.com for providing so many of the craft materials used in this project
The kids used the acrylic paints to paint the outside of their bunnies. The ones pictured were done by 3, 5, and 7 year-olds.
After the containers dried, we used hot glue to add the faces, tails, and decorations. The kids loved going through our craft supplies and finding different embellishments. Some of the bunnies ended up with buttons, flowers, beads, and even feathers!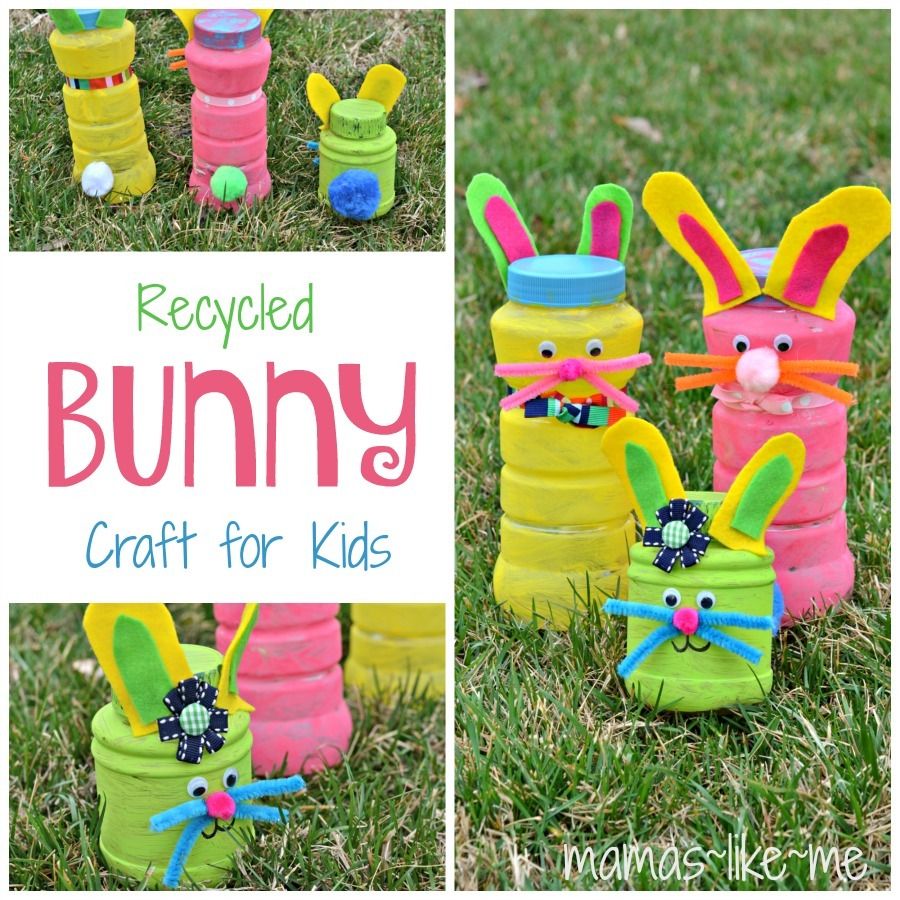 These would be great to fill with plastic eggs and candy for presents, or to use at the kids' table for decorations!