It seems that Winter is planning to stick around for awhile in our area and we're making the most of it! The kids have spent quite a bit of time out in the snow this winter building snowmen and sledding, but our recent snow/ice storm made our usual snow activities a little more difficult. The kids have had so much fun breaking up the ice on the way to the bus stop lately that I thought we'd spend part of the morning doing just that...and they LOVED it!!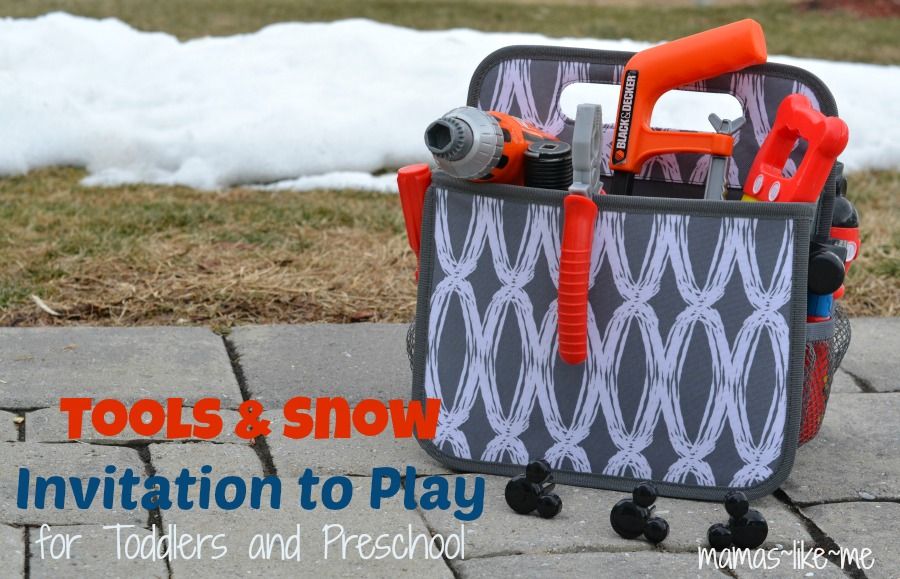 I have a house full of
destructive
active little boys and this activity was fabulous for channeling some of that excess energy. All we needed was a container full of our favorite
pretend tool sets
and plenty of icy snow to hammer, screw, saw, and just plain beat.
There are lots of benefits to using pretend tools with the kids:
Developing fine motor skills
Strengthening hand muscles
Developing hand-eye coordination
Language development as they play. Encourage the kids to talk about what they're doing. What does the snow feel like?
Encouraging Creativity
They loved grabbing the ice with pliers and examining it closely without having to touch it. Then, they would slam it to the ground and watch it shatter.
Even Little Miss got into the action and smashed some snow of her own!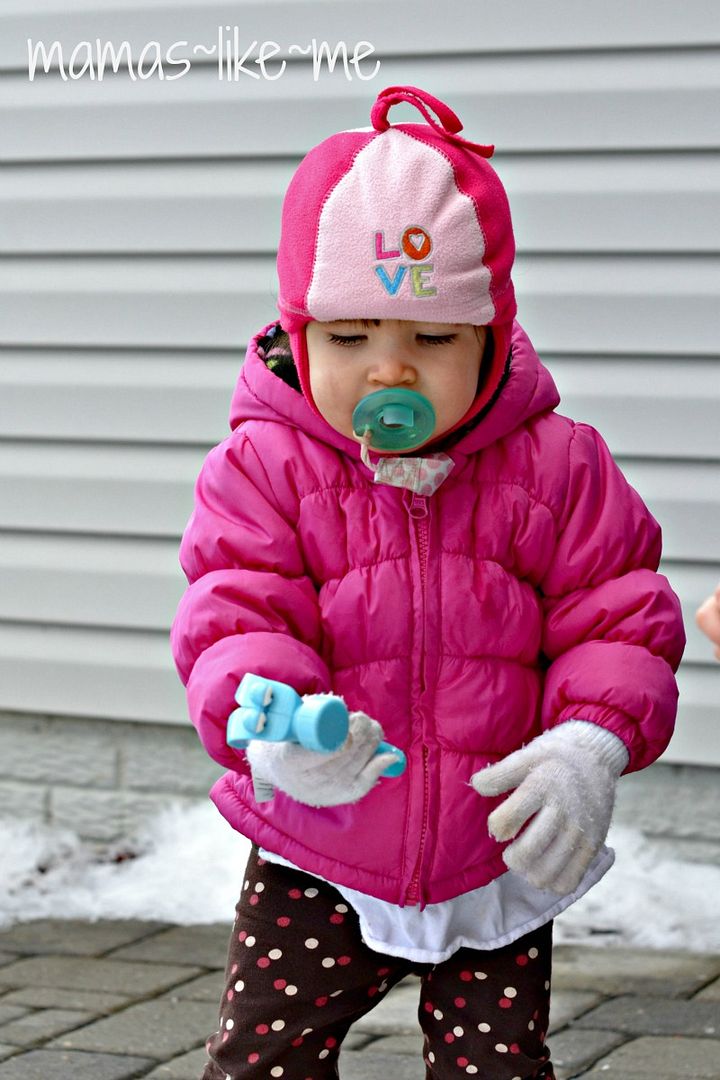 I love simple activities like this that encourage open-ended play, use materials that we already have at home, and get the kids moving!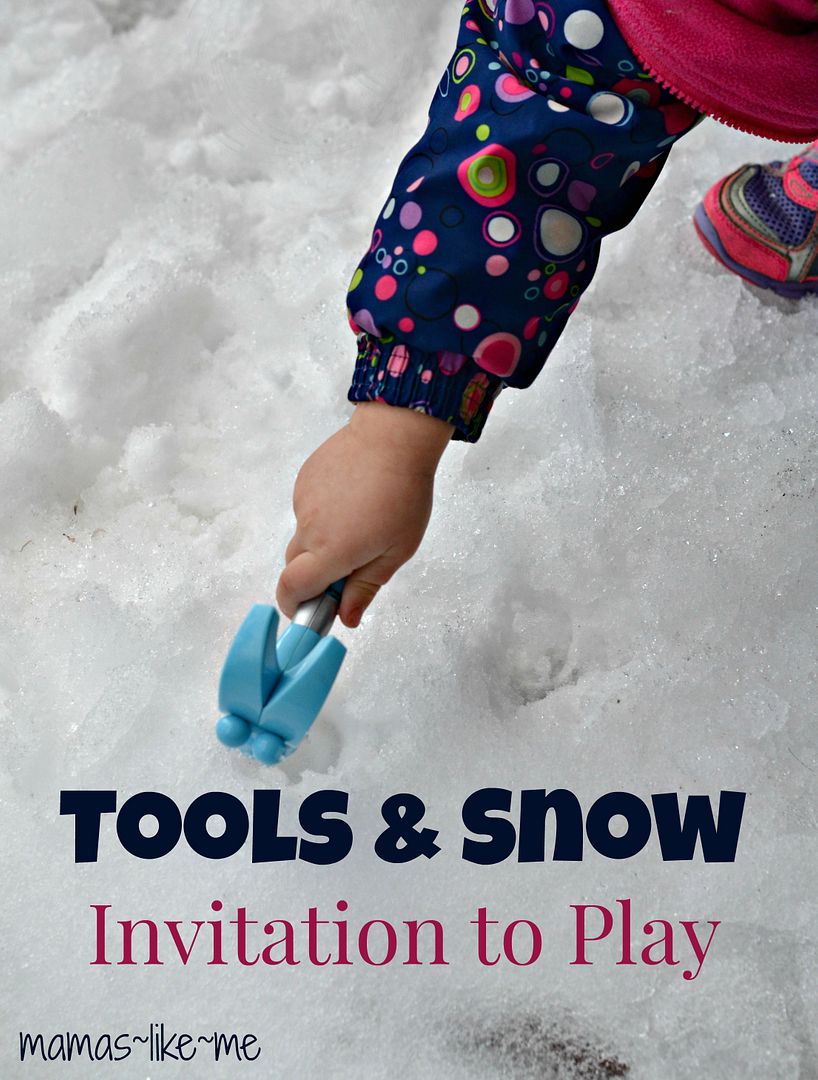 For more simple play ideas, be
sure to follow us on our
Facebook
or
Pinterest
pages and
sign up for emails
to keep up with all the latest crafts, activities, and kid-friendly recipes!
You may also like:
Marshmallow Snowball Math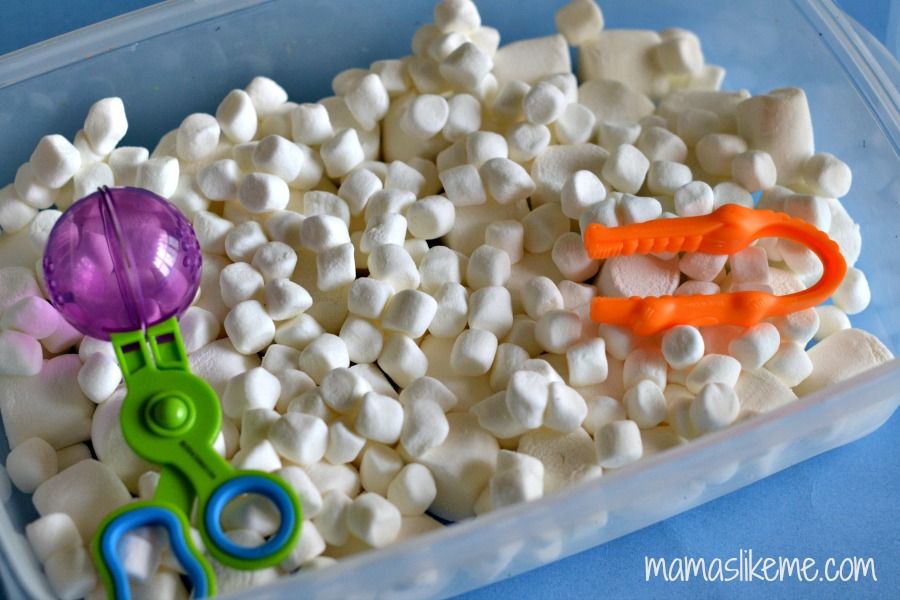 Shape Snowman Puppet