Laura Numeroff
has to be one of our favorite authors. Over the years, we've collected quite the collection of If You Give a _______ a ________ books and I thought it was time for us to collect them all and do a few weeks focused on these stories. These activities were actually spread out over about three weeks, but we could have easily gone on for several more weeks!
If You Give a Mouse a Cookie
In addition to baking our
favorite chocolate chip cookies
, we also did several math and literacy activities with this book.
We used this
free printable game
to count cookies.
We made a batch of color sorting cookies with dot stickers and brown construction paper. Putting the stickers on was a great fine motor activity just by itself.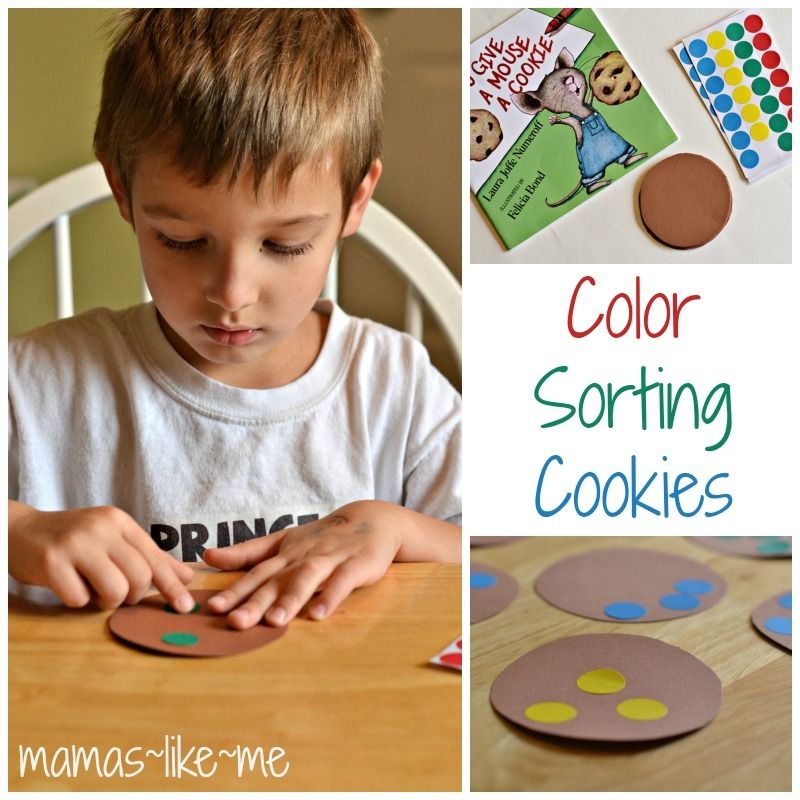 Then, we sorted the cookies onto cookie sheets with red, yellow, green, and blue construction paper using spatulas.
Once the kids had the hang of it, we moved the cookies to the living room and I had the kids select one cookie at a time with their spatula and walk it to the kitchen to place on the correct cookie sheet. They loved this game and raced to see who could get the most without having them fly off the spatula. The cookies also became manipulatives in the play kitchen for the week.
We also made alphabet cookie puzzles for matching capital and lower-case letters. This made a great busy bag for my 4-year-old. He matched the letters and then we put them in order singing the alphabet song over and over as his little cat jumped from letter to letter.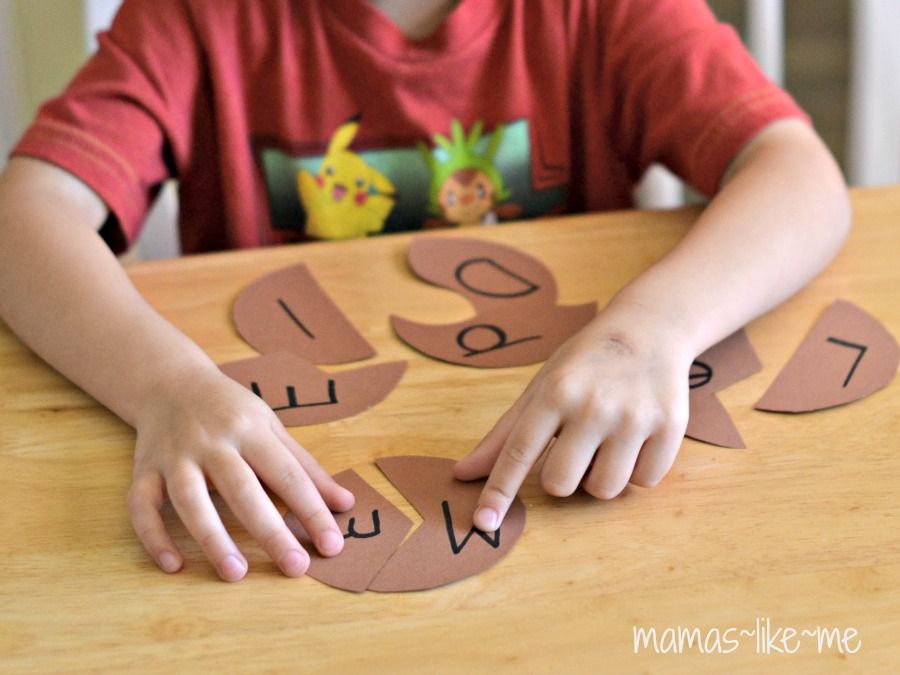 We made mouse paper bag puppets with construction paper. My 3-year-old drew the face and pocket on his puppet. Then we used them along with these
sequencing cards
to retell the story.
If You Give a Moose a Muffin
We made
banana muffins
on this day and made our M for Muffin craft. I like to give the kids lots of opportunities to cut and glue to get them ready for school.
If You Give a Cat a Cupcake
We made and decorated cupcakes out of
homemade play dough
in the morning.
Then, we used this free printable to choose and write a word to describe our cupcakes. I wrote the word in highlighter for my 3-year-old and he traced it with pencil. Then, they colored their cupcakes and glued button and bead "sprinkles" onto their cupcakes.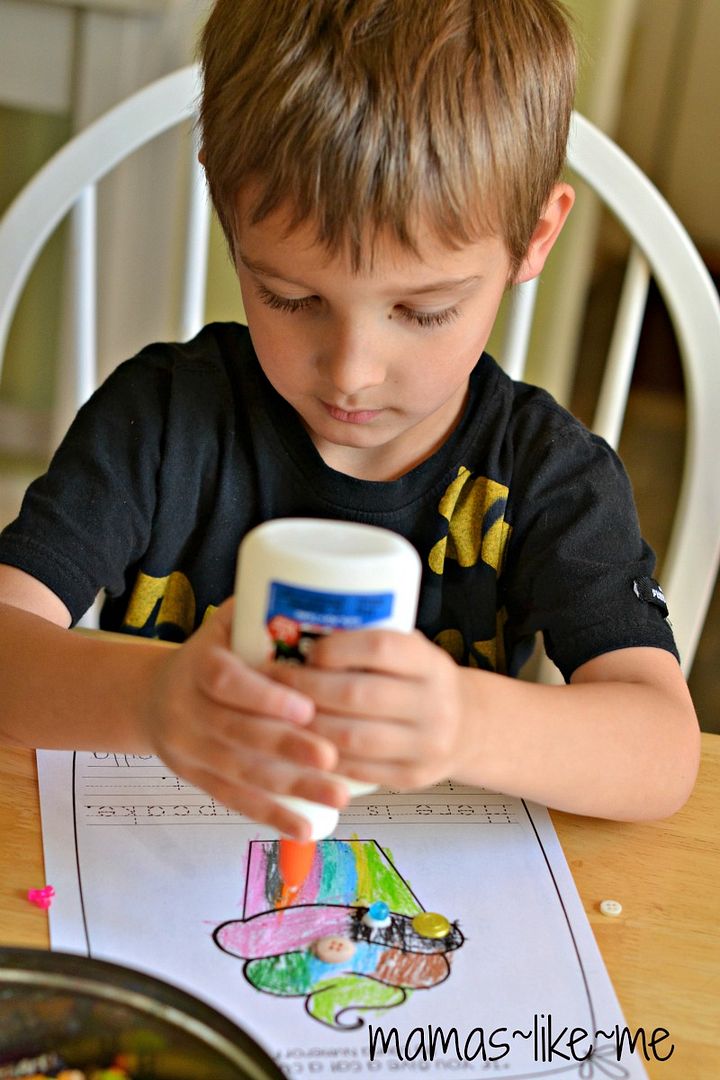 Other books that we read this week.
If You Give a Pig a Pancake
- We had pancakes for breakfast that day.
If You Give a Dog a Donut
- Can you guess what our special snack was?
If You Take a Mouse to School
If You Take a Mouse to the Movies
If You Give a Pig a Party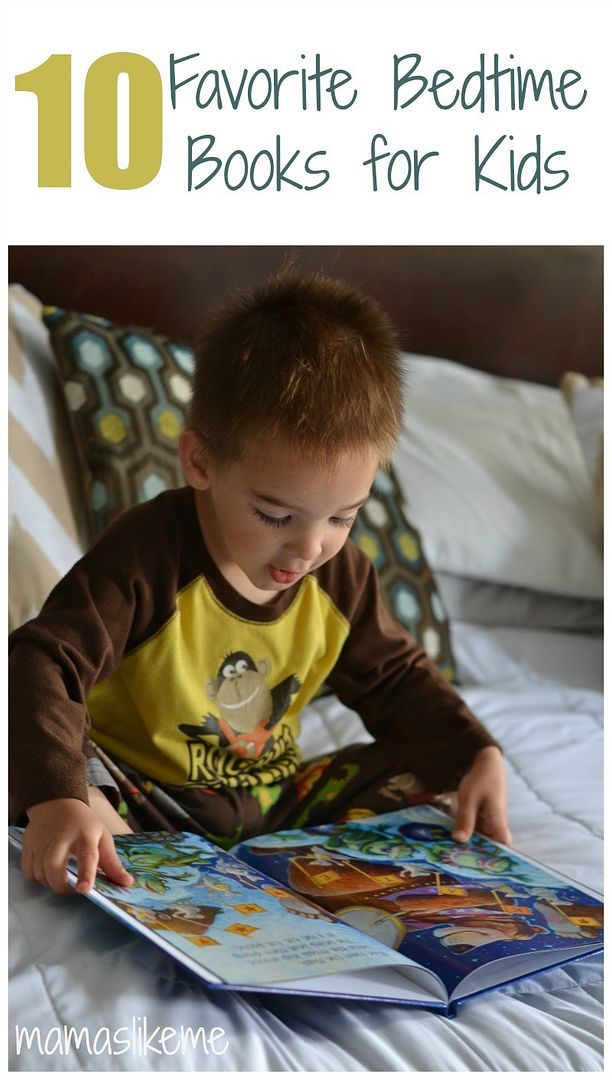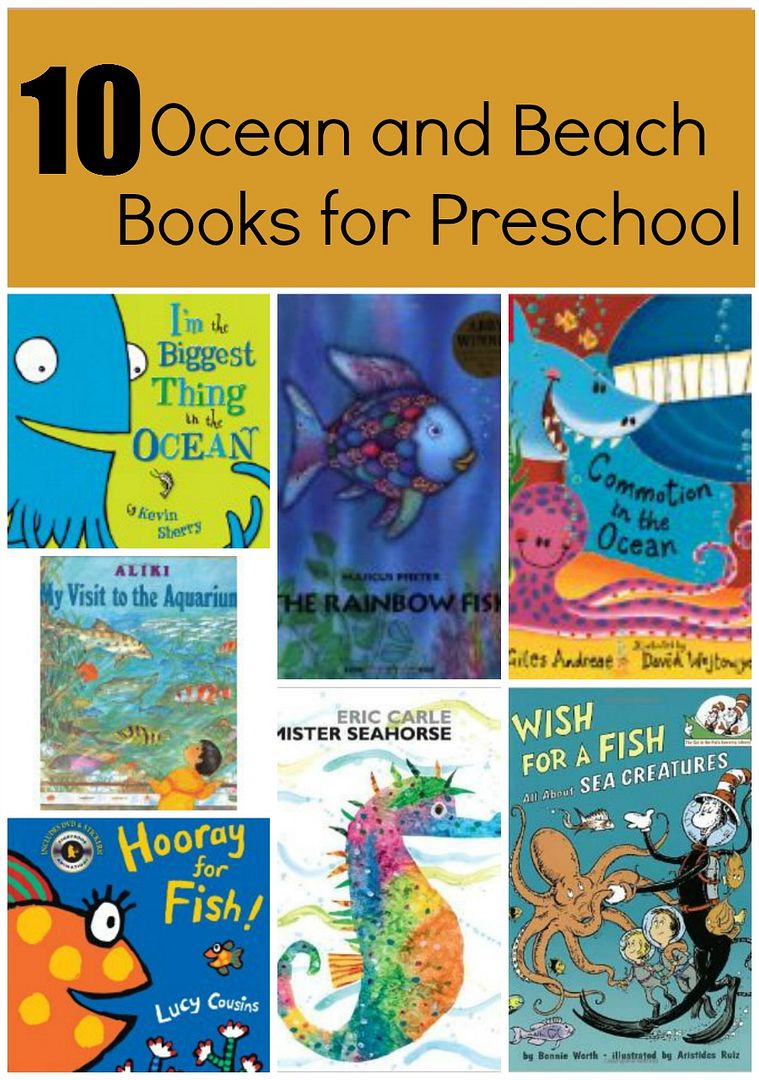 Want more ideas for spending time with your kids? Be sure to follow us on our
Facebook
or
Pinterest
pages and
sign up for emails
to keep up with all the latest crafts, activities, and kid-friendly recipes!