As 2015 comes to a close, I can't help but think about all the blessings of the past year. It's another year that I've been home with my children. We have more food and clothes than we need, a roof over our heads, and the good health to enjoy it all. Keeping all our blessings in my, I have my own set of goals for 2016:
I want to get in better shape (goodbye baby weight!).
I want to take some time each week doing something that I love just for me.
And I want to kick our debt to the curb.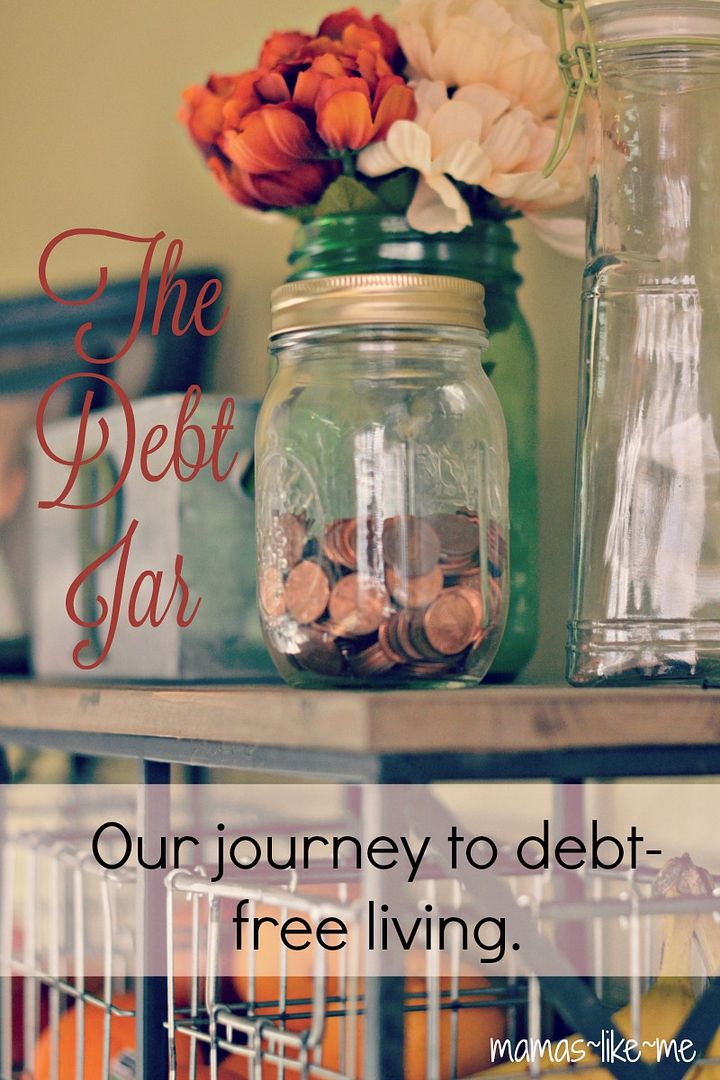 Eight years ago, we made the decision for me to be a stay-at-home mom. It was scary and nerve-wracking because, quite simply, we couldn't afford it. On paper, there was no way that we would be able to afford for me to leave teaching, but after some encouragement from friends we decided that I would take a year leave and try to start my own in-home daycare. At the same time, I was introduced to Dave Ramsey and decided that we should also pay off all our debts. Right away, there were problems. I was making less than half of my previous salary and we were trying to pay off debts.
All of our credit cards
Two car loans
Bought a new minivan (with cash) for our growing family
A second-mortgage
Home-improvement loans (for a new AC unit)
One student loan
Yes, we were young and dumb when we got married and assumed that we can afford the payments actually meant we can afford that! We even bought a house with $0 down! Yes, we actually did that!!
Now, we're down to my husband's student loans. That sounds like it wouldn't be a huge issue, but my husband is a bit of a thermometer racking up his degrees. I'm proud of his hard work and I'll be even prouder when we pay down the $28,000 we have left of student loan debt.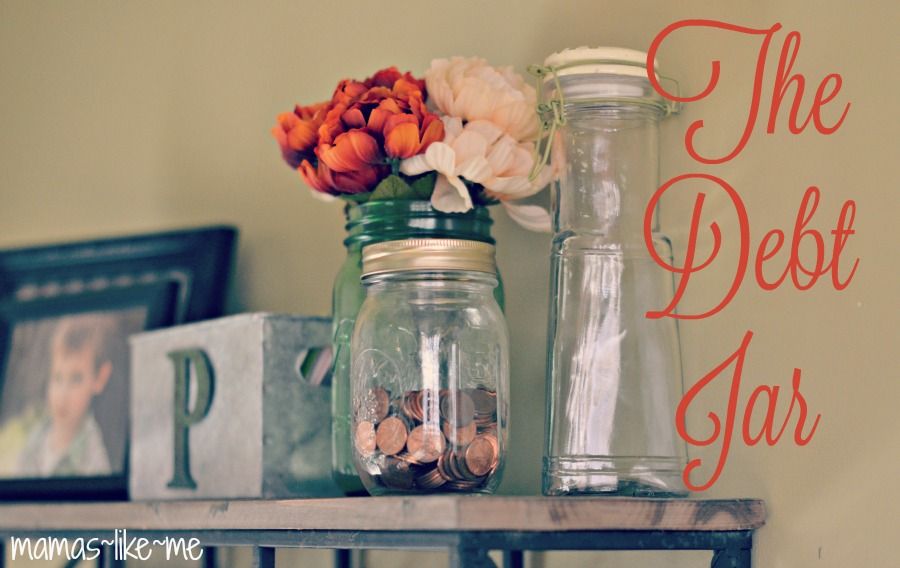 My husband and I are both very visual people so we knew that we needed something tangible that we would see every day to help motivate us. This is where our Debt Jar comes into play. We now have a mason jar in our kitchen filled with 280 pennies. Each penny represents $100 of student loan debt. Each time we pay off $100, we'll move a penny from the "debt" jar to the "paid" jar. (Notice there is no "paid" jar yet. Step 1: Find another mason jar!)
Will we pay off all $28,000 this year? No, probably not. But, I hope you'll join us for the journey. Each month, I'll be sharing our progress and what we're doing to save money and (hopefully) earn some extra. I hope you'll comment with your own tips and stories of paying off debt. This is the last part of our debt snowball and the last hurdle standing between us and a little more financial freedom. My friends, I hope you'll allow me to make you my personal support group and accountability partners in this journey!
Here's to more financial freedom for all of us in 2016
Want more ideas for spending time with your kids? Be sure to follow us on our
Facebook
page or
Pinterest
and
sign up for emails
to keep up with all the latest crafts, activities, and kid-friendly recipes!