As we were putting out our Christmas decorations this year, the kids came across this wreath from last year and they were so excited about it that I knew I had to share it with you guys (even if it is from last year). This was one of those crafts that started as one thing and then became a combination of crafts that we ended up loving.
I often hear complaints from daycare providers that they don't see the purpose of doing crafts with toddlers. They never end up looking like they "should" and they make such a mess. While I agree that they often make a mess while crafting, I think these sweet souls are missing the point of crafting with little ones. In our house, craft time is a great time for developing vocabulary, learning about shapes and colors, engaging our senses, and developing fine motor skills. Yes, sometimes we want the crafts to look a certain way, but most of the time I let the kids explore and create any way they choose. This was one of those crafts where there were many versions of the finished product.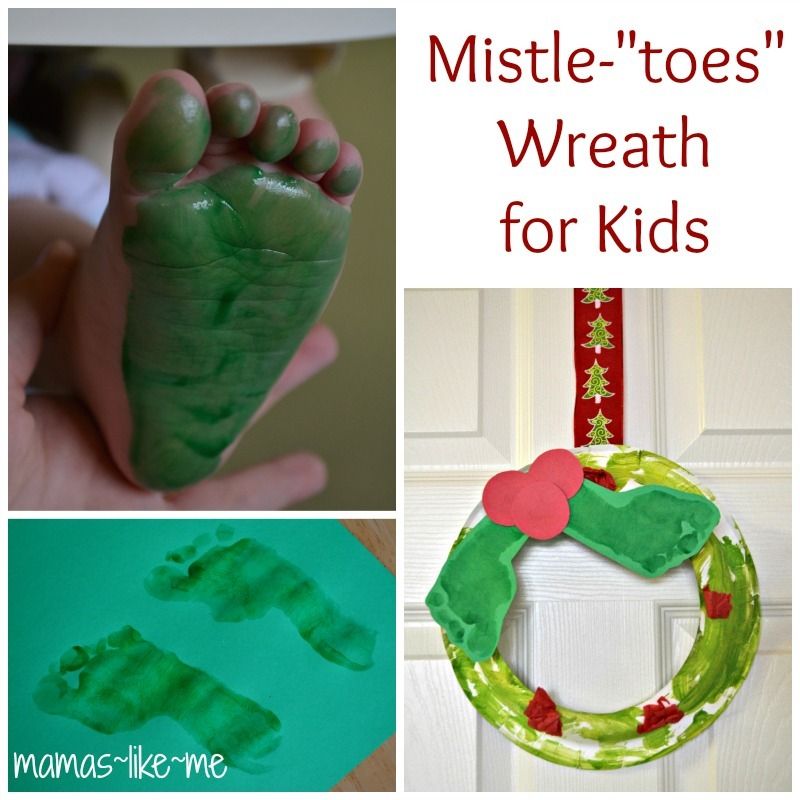 For our wreaths, we used
:
(*affiliate links included for your convenience)
Paper Plates
Blue, Green and Yellow
washable paint
(or just use green)
Foam Paint Brush
Red tissue paper
Red and Green
Construction Paper
Scissors
Glue Sticks
Ribbon (for hanging)
I started by cutting out the center circle on a paper plate for each of the kids. I just used a bowl as my template.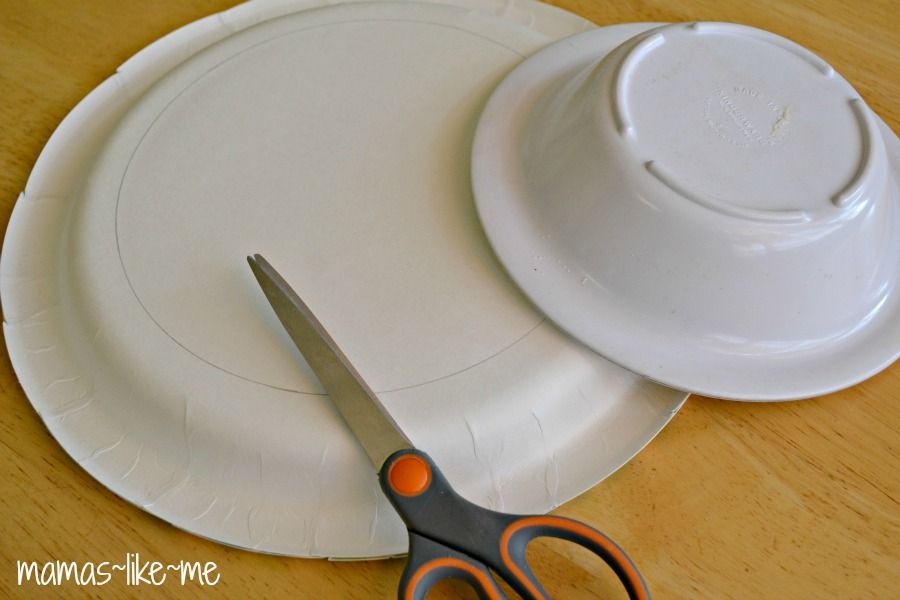 Then, the kids used blue and yellow paint to make green. You can see we were also painting Christmas trees at the same time so we added in some science exploration with color-mixing.
Once the wreaths were dry, we practiced our scissor skills by cutting and crinkling (I'm sure that's the technical term) some leftover red tissue paper. Nothing ever gets thrown out at our house if I think I can find a craft for it!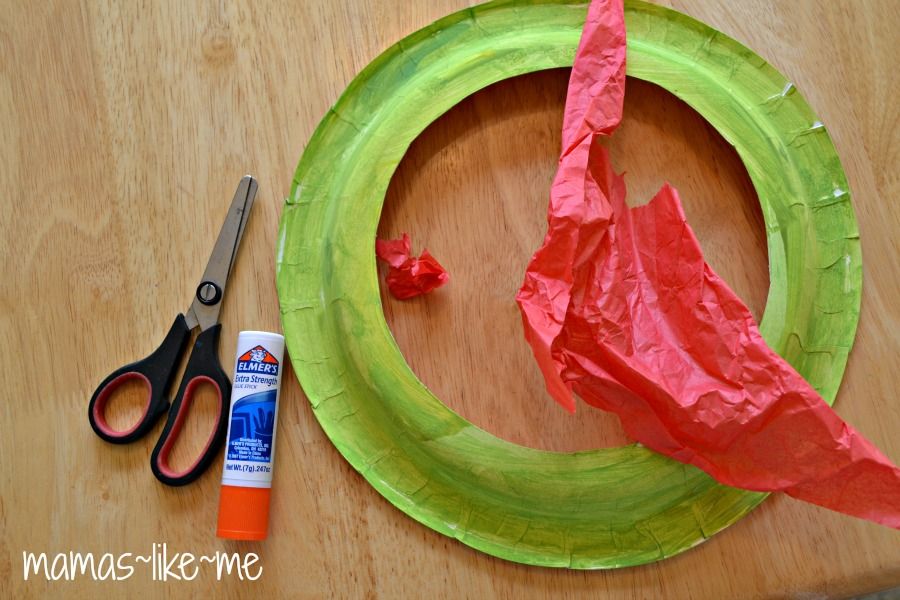 This may have been their favorite part. Those who weren't ready for scissors simple tore their paper into smaller pieces.
With all the footprint projects floating around, I knew I wanted to try out some mistle-toes of our own so we added in some green footprints on green construction paper. *Tip - When doing this with babies, I find it easiest to put them in a high chair and then place the construction paper on a book to press it against their foot. It gives you a little more control over wiggly toes. And, make sure to have a baby wipe handy to clean them up. The older kids sat on the floor to have their feet painted and then I helped them make their prints with the paper on the floor.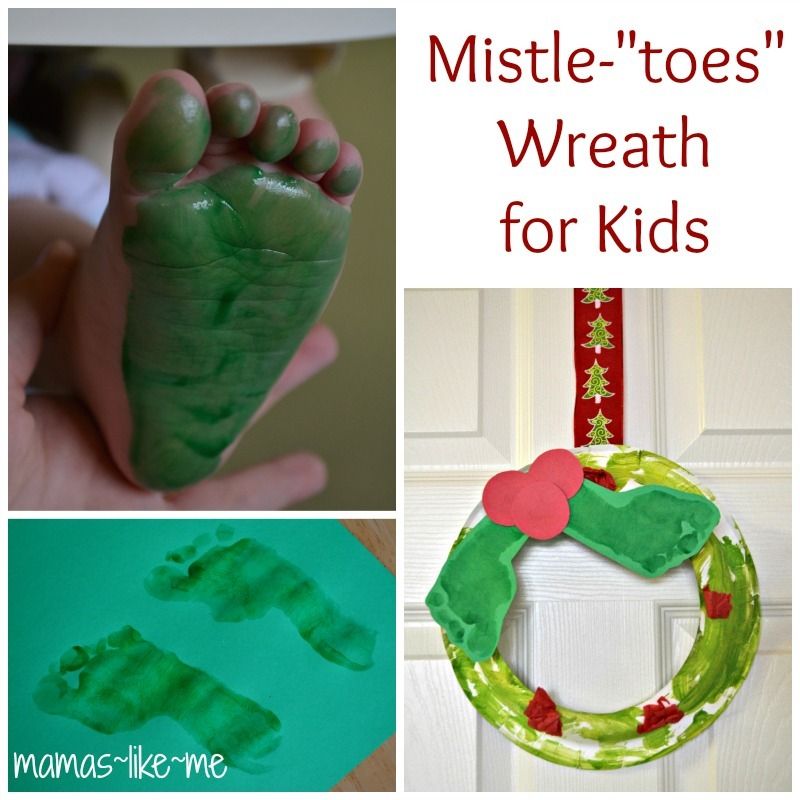 Finally, we added some holiday ribbon to complete our festive wreath. I just love them!
Want more ideas for spending time with your kids? Be sure to follow us on our
Facebook
or
Pinterest
pages and
sign up for emails
to keep up with all the latest crafts, activities, and kid-friendly recipes!