It's Christmas season and that means we'll be sharing lots of our Christmas activities and crafts in the next few weeks. One of our favorite activities from last year was this process painting craft. Yes, this one is from last year. What can I say? Sometimes, the weeks get away from me and I just don't get to post everything I want to, so I saved it for this year. And, as anyone who blogs will tell you, I'm cringing a little at the pictures that I took with this one. Let's just say that I am so glad I got a 50mm prime lens for Christmas last year! In any case, your kids will love this activity!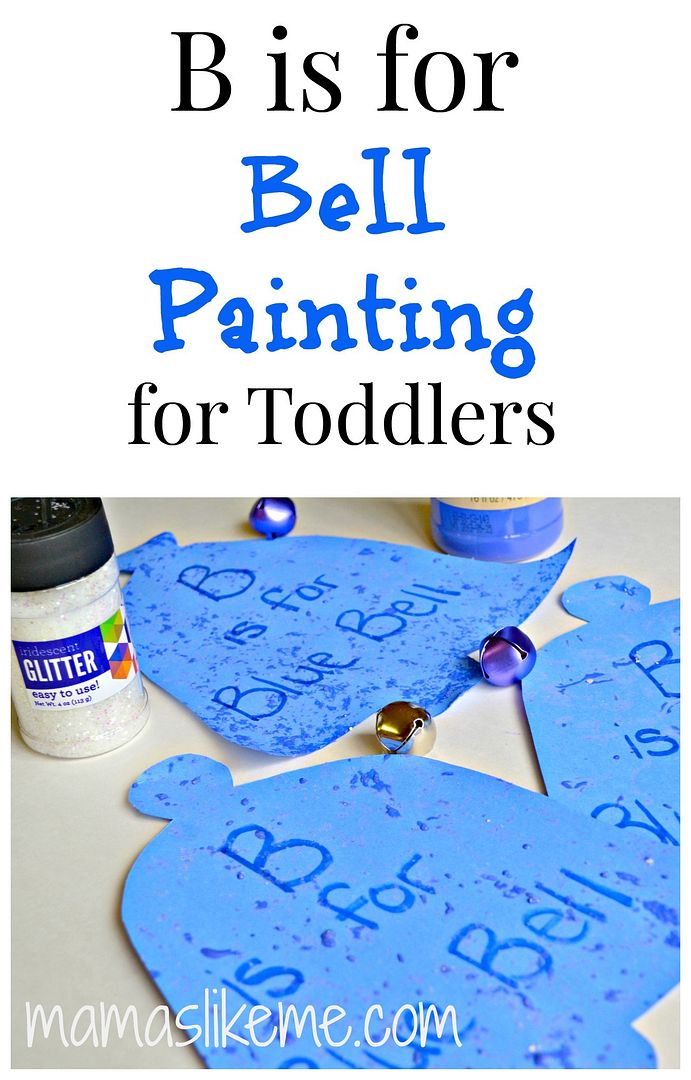 For our craft, we used
(affiliate links included for your convenience)
:
An empty oatmeal container
Blue
washable paint
Blue
markers
Blue
Construction Paper
blue and silver
Craft Bells
glitter (courtesy of
craftprojectideas.com
)
As part of our theme, the kids were working with the letter 'B' and the color blue. To prep for this activity I wrote "B for blue bell" on a simple bell shape cut out of construction paper. I typically just free-hand these, but here is a template if you prefer.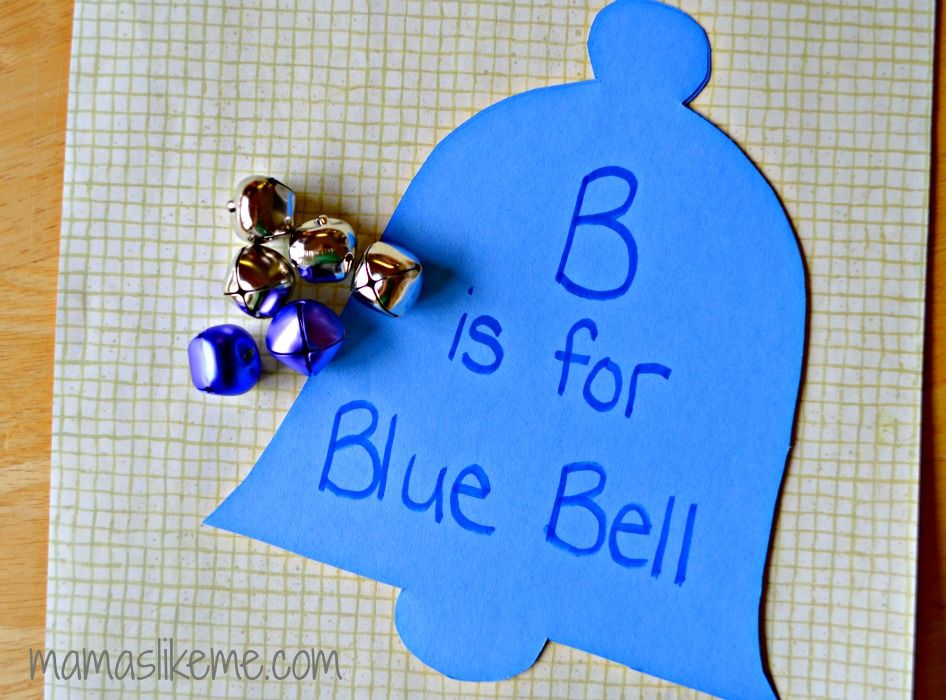 Before we began our painting, the kids found the "B's" on their bell and we practiced tracing them and saying the "B" sound.
Then, we squirted some blue washable paint into our oatmeal container, and the kids sprinkled in some glitter. This is my favorite way to work with glitter since you get the shimmery effect with less mess!
We placed our paper bells one at a time inside the oatmeal container and snapped the lid on. Then, the kids took turns shaking the container. We found it fun to sing Jingle Bells while shaking the container. The ringing of the bells added a fun dimension to the painting experience!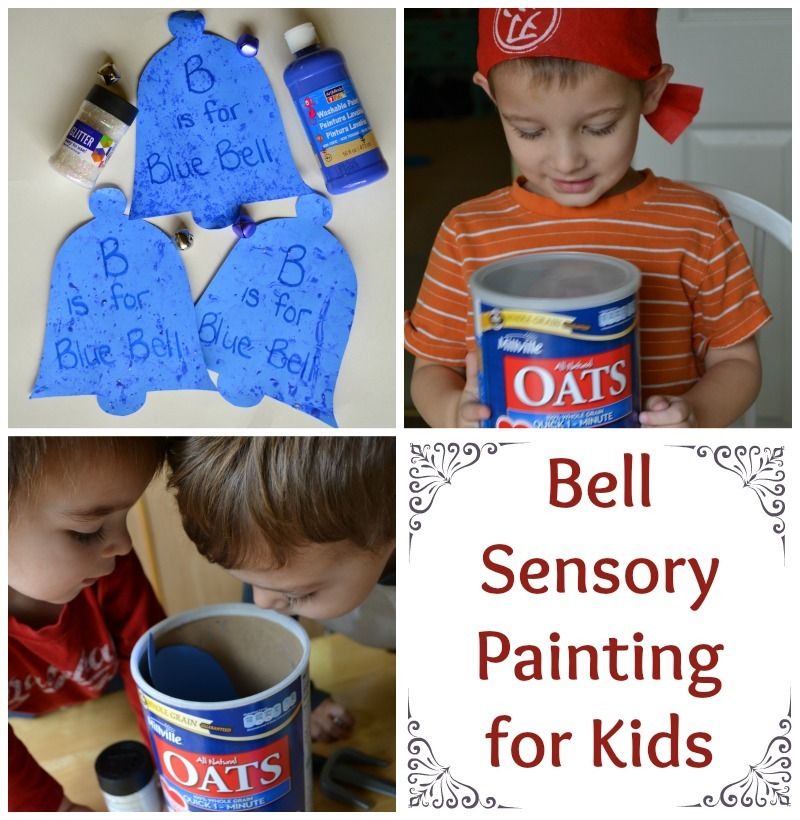 When, they came out we had sparkly blue bells to go with our theme. These would be fun to hang around a classroom with ribbon, or cut smaller bells and turn them into simple paper ornaments.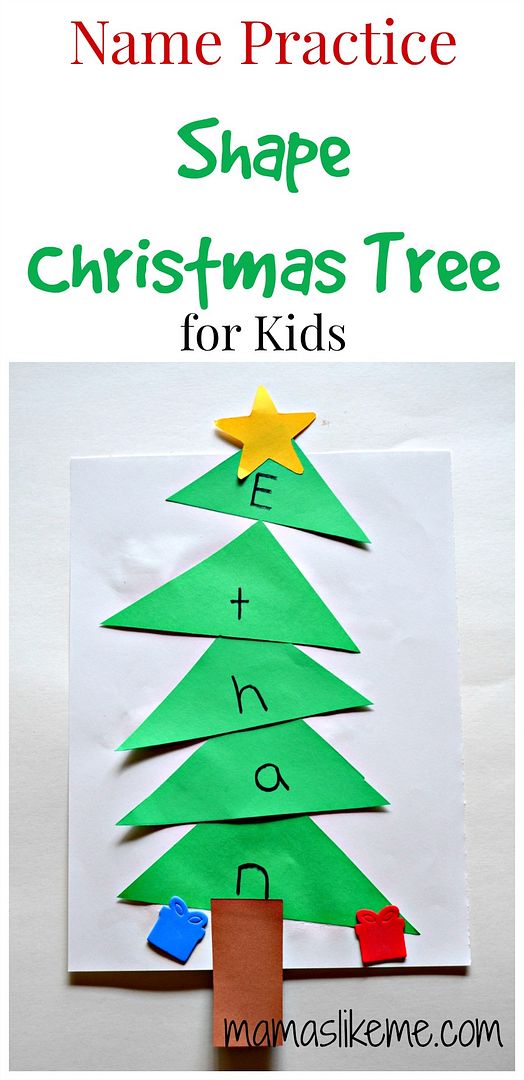 Want more ideas for spending time with your kids? Be sure to follow us on our
Facebook
or
Pinterest
pages and
sign up for emails
to keep up with all the latest crafts, activities, and kid-friendly recipes!