Disney is a magical place any time of the year, but it's especially magical during the holiday season. Or, at least it's supposed to be. My family and I just returned from a short trip to Disney to say farewell to the Osborne Lights. My hope is that sharing our experience will help those of you traveling to Disney this holiday season to avoid some of the pitfalls we ran into.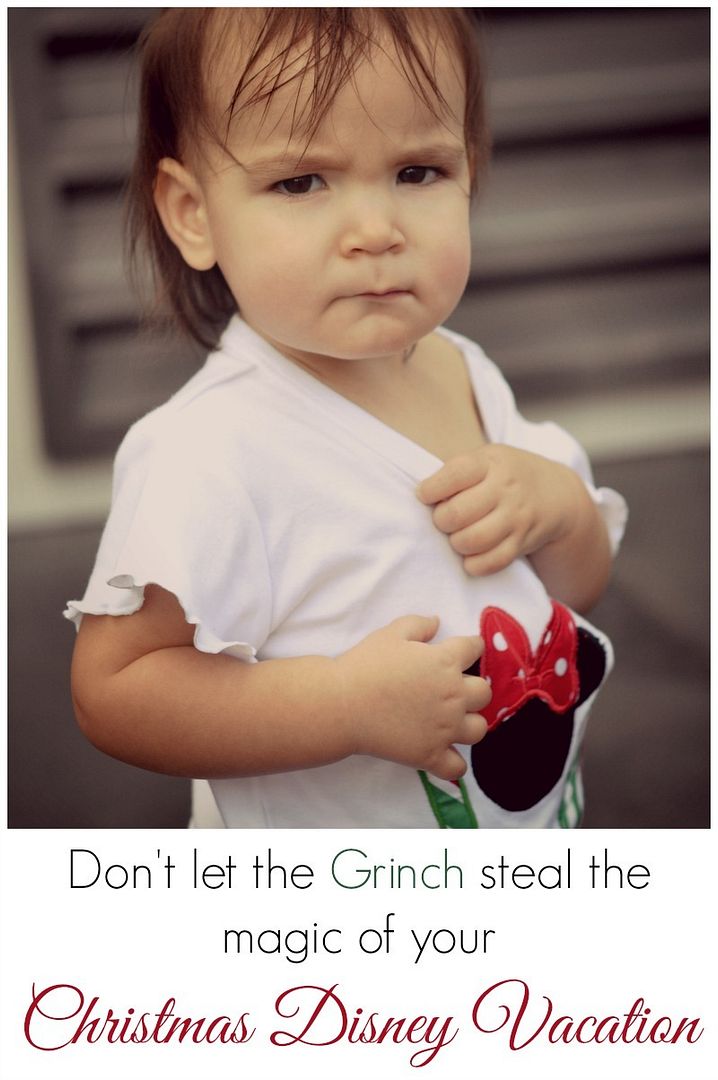 1.
How to Tell Your Kids Your Going to Disney
- In the past we've made
Disney countdowns
and told our kids in plenty of time to prepare for our trip. This time, we decided to surprise them the morning of our trip. Pelf, our elf, brought them a letter saying that they weren't going to school that day and that he hoped we had a great time. Then, we sat them down and told them (on video). Our 7-year-old cried because he thought Daddy was playing a trick on them. Needless to say, it was not the reaction we hoped for and I think they missed out on being able to prepare mentally for the trip. (Yes, I think a Disney trip is something you need to prepare mentally for.). Next time, I think we'll tell them ahead of time so they can get excited about packing, making
Mickey shirts
, and gathering our
Disney souvenir ideas
.
2.
The Crowds are HUGE!
- In all of our research, we found that the first week of December was supposed to be lighter in crowds than the rest of the month. We found, though, that it was easily as busy as any summer week we have visited. And, while it's supposed to be the
happiest place on earth
at
the most wonderful time of the year
, there are plenty of Grinches that will try to spoil your fun. Like anywhere this time of year, people are stressed and hurried. You can help to combat this by planning way ahead and leaving yourself plenty of time. Even still, don't be surprised if someone tries to shove your 9-year-old out of the way to steal his spot at the Christmas parade. Just channel some Elsa and Let It Go!! (And be super thankful for the lovely family in front of you that saw what happened and let ALL your children sit down front with theirs so they could see).
3.
Be Prepared for Lot Closures
- Since this year is the final showing of the Osborne Lights, Disney is dealing with almost nightly closings of the Hollywood Studios parking lot. That means you can wait in traffic for 30 minutes to get to the parking lot only to be re-routed to Epcot. At Epcot, you will catch a bus back to Hollywood Studios which may take another 45 minutes due to traffic. We were fortunate that we arrived early enough at Epcot that there was no line for the buses. Some people have reported waiting up to an hour for a bus. How can you avoid this?
Plan to arrive at Hollywood Studios before 2pm. The lot starts filling up by 4pm.
Park at Epcot and use the walking path to Hollywood Studios. This takes about 15-20 minutes and is a great option for those with older children or those in strollers who won't mind the walk.
4. The Crowds are HUGE! - This can not be said enough! Once you get to the Osborne Lights, be prepared for a line. Even though this isn't a ride attraction, Disney cast members are now limiting the number of people who can enter the attraction at one time. This is for everyone's safety and you'll realize why once you get in. There are still huge crowds, but they are doing their best to make sure that everyone can move around safely.
5. Schedule Your Fast Passes - We were fortunate to receive some free passes to the parks, but that meant we didn't receive them ahead of time to book our fast passes. As any veteran Disney-goer will tell you, Fast Passes are the key to a successful day at Disney. We were able to book them using the app in the park, but we had to wait in longer lines for some of our favorite rides. If you're planning your trip, my personal recommendations for Fast Passes are Peter Pan, Buzz Lightyear's Space Ranger Spin, and The Jingle Cruise.

6. Prepare for the Weather - Yes, it's Florida, but it's also December. That means it can be warm during the day, but still get chilly at night. I can't tell you how many kids I saw in shorts and sundresses wishing they had something warmer. We opted for pants and short sleeves with jackets in the stroller.
6. Don't Forget the Sunscreen - Even though the sun and heat aren't as oppressive as in the summer, it's still important for everyone to wear sunscreen, and reapply often.
7. Take Advantage of the perks of Mickey's Very Merry Christmas party - While still crowded, we had a great time at Mickey's Very Merry. The Christmas parade is AMAZING. Due to the weather, we missed one of the Christmas shows and we got stuck on a broken-down People Mover so we missed the fireworks (folks, I could not make up the comedy of errors on this trip if I tried!). The kids loved the free cookies and hot chocolate, though and we were able to ride a few rides in between the parade and the fireworks (but maybe we shouldn't have since we ended up stuck on a broken ride). The best part of the party is that you can get into the park before the party starts (4pm) and enjoy the park without paying the full admission rate. If you're planning a trip, I'd recommend spending the morning at Disney Springs (formerly Downtown Disney) and then heading over to he park at 4pm to get the best value for your Disney dollars!
With all the bumps and snags along the way, I still got teary-eyed as I watched Elsa turn the castle to ice and saw the joy in my children's faces as they watched the parade. I will never forget the look of amazement on my daughter's face as she rode Small World for the first time or the expression of pure joy as my 3-year-old rode the carousel. My older boys are still talking about how they beat Mommy on the Space Ranger Spin and there's something truly magical about holding your husband's hand as you walk through the light displays. We're already planning our next trip....just maybe not at Christmas.
Want more ideas for spending time with your kids? Be sure to follow us on our
Facebook
or
Pinterest
pages and
sign up for emails
to keep up with all the latest crafts, activities, and kid-friendly recipes!
You May Also Like: