If you're looking for more ways to learn with your toddlers and preschoolers, I hope you'll check out our
Kid Crafts
page for lots of thematic ideas. You can keep up with all our favorites activities, along with all our own learning fun by following us on our
Facebook
or
Pinterest
pages or
signing up for emails
!
Since all of our crafts are done with my daycare kids, it's hard for me to get my posts out on a "blogger schedule" (read: a month before the actual holiday). That's why you'll find me posting Halloween crafts the week of Halloween. That's when we're DOING the crafts! If you're looking for Thanksgiving and Christmas crafts, we have some great ones in the Fall archives or our Pinterest Boards. I'm afraid I won't get to those for a few more weeks, but I hope you'll stick with us anyway!
The kids LOVE doing letter crafts and I find that it helps them remember the letter sounds.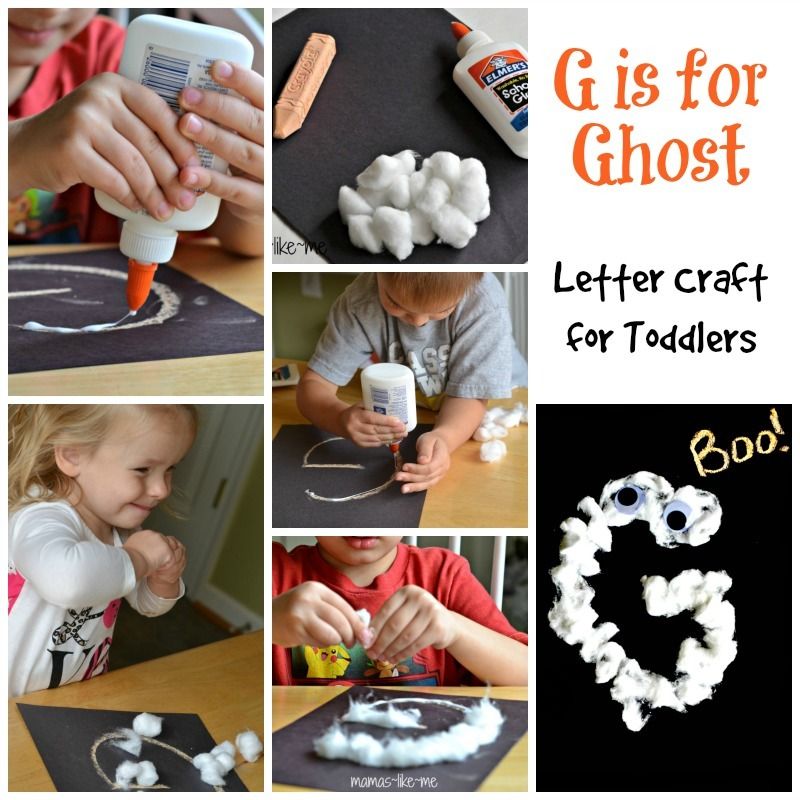 For this craft, we used:
*affiliate links included for your convenience
Black and White
Construction Paper
Chalk
Cotton Balls
Glue
Googly Eyes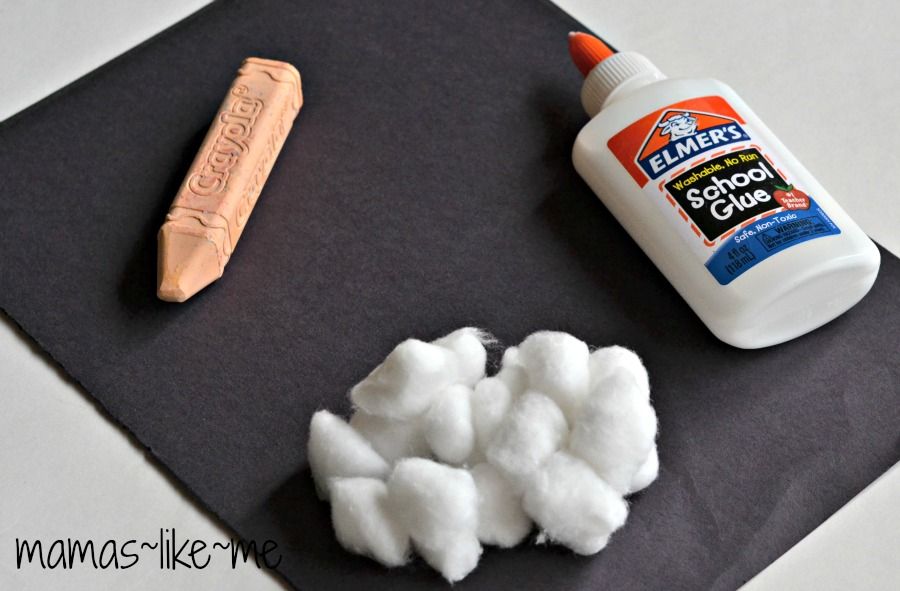 To start I drew a 'G' in chalk for each of the kids. We traced the G with our fingers and practiced saying the 'g' sound. At this point, I may mention that G says "guh" and "juh", but I try not to confuse the 2s and 3s too much.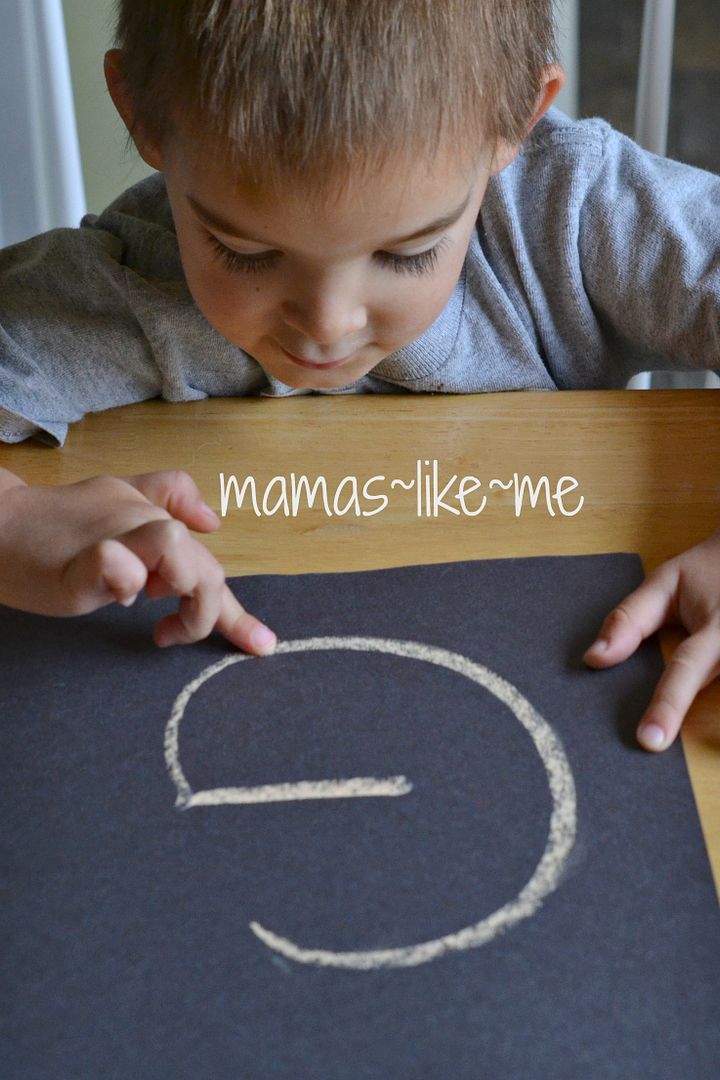 Then, we used glue to trace the letter. Squeezing the glue is great for strengthening those hand muscles and really gets them to pay attention to the letter formation.
We only had one glue bottle that was flowing nicely, so while the other kids waited their turns, they began stretching out their cotton balls to make nice, fluffy ghosts.
Then, they lined their letter with the cotton balls to create a 'G'-shaped ghost. Once the cotton balls were on, we added large googly eyes. I didn't have enough for all the ghosts so some of the kids used construction paper eyes. I let them put the eyes anywhere on their letter.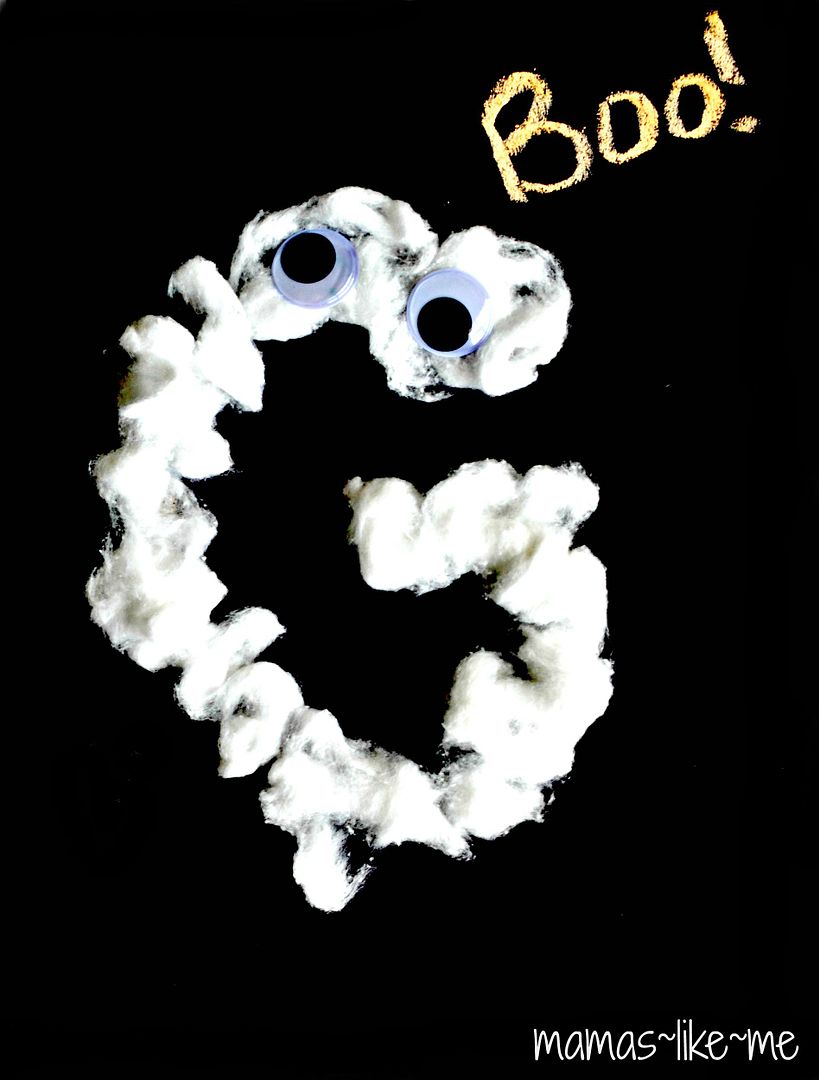 I added a chalk 'Boo' to our crafts for the 2-year-olds. My 3 and 4-year old wrote their own 'Boo' and added their names. They were so proud of their craft!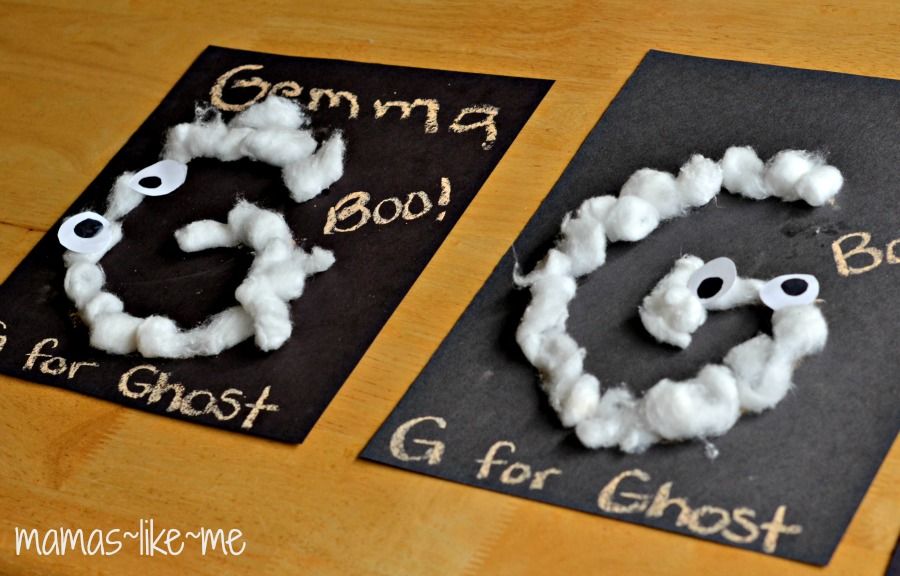 You may also like: