This letter craft was so much fun to make and went perfectly with our Weather Theme. Having a visual makes it easier for the kids to remember the sound that a letter makes and gives them an example of something tat starts with that letter. This was easy to make using simple art supplies that we always have on hand.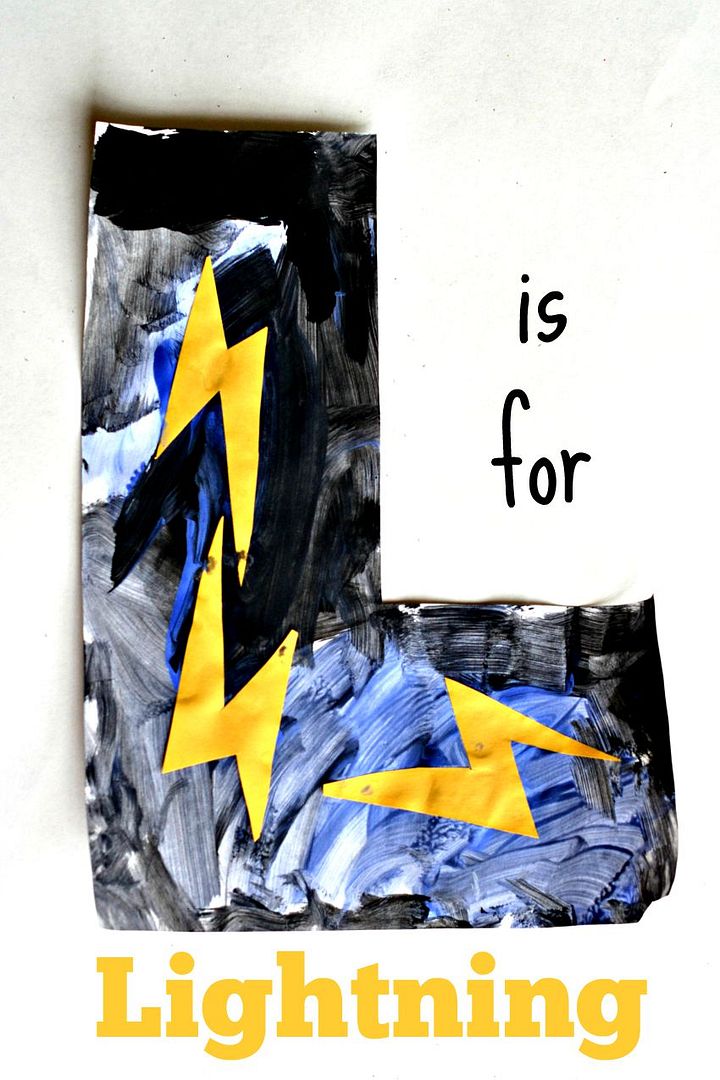 For our letters, we used:
White & Yellow
Construction Paper
Blue and Black
Washable Paint
Sponge Brushes
Scissors
*affiliate links provided for your convenience
Sometimes, I let the kids paint a large sheet of paper and then we cut out our letter shape. For this one, I chose to cut out the letter first and then let the kids paint on top of another sheet of paper. Lining the table with newspaper or a plastic tablecloth also works well to protect surfaces.
The kids used sponge brushes to paint their letters. The little ones prefer these to small brushes because they make a thick line and they can quickly see results. This project works best with more blue paint and just a little bit of black paint to represent the storm clouds. Some of my kids got a little enthusiastic and ended up with completely black skies, but they still looked striking with our lightening added.
While the paint was still wet, we added yellow streaks of lightning with the construction paper (no need for glue!). Aren't these fun??!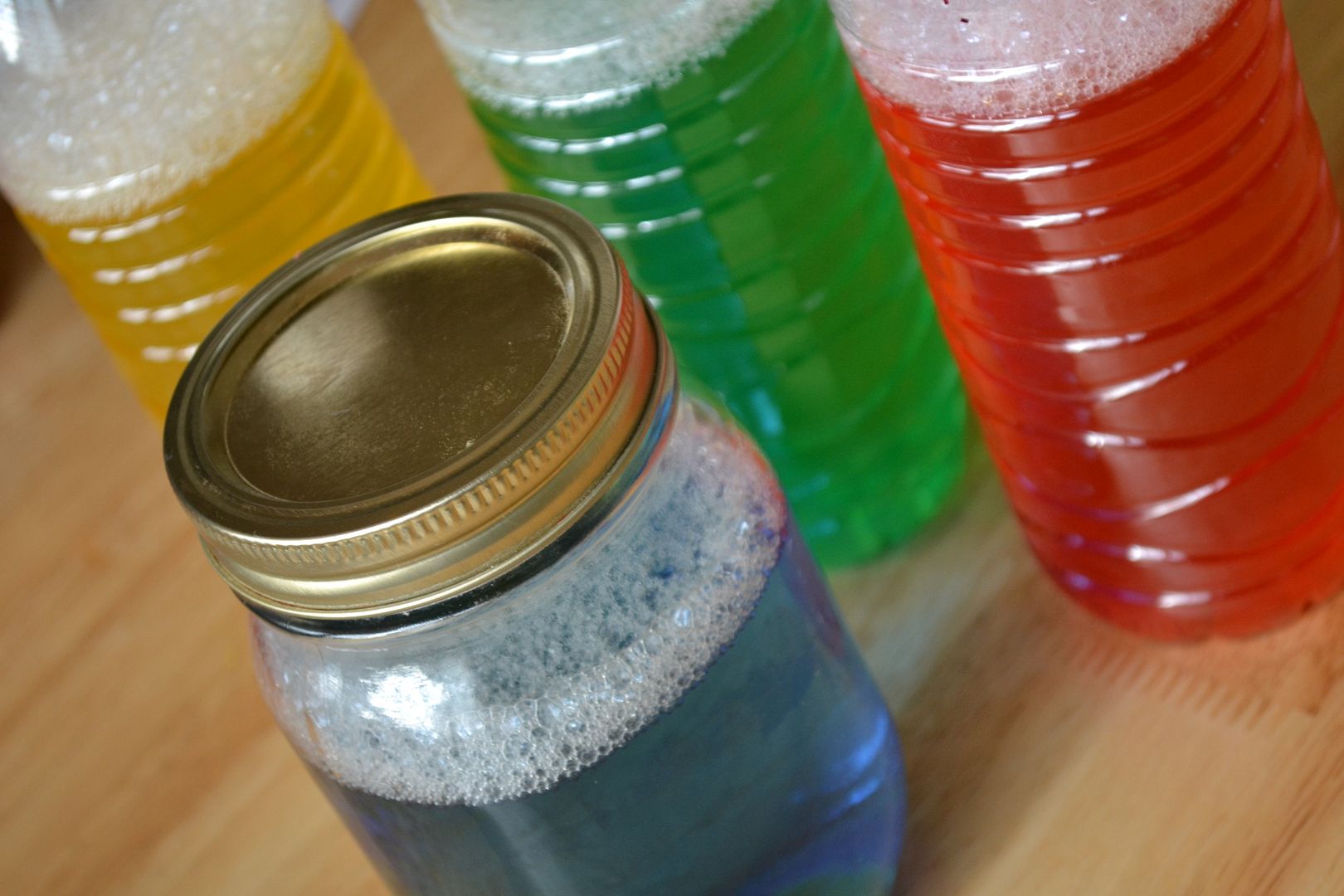 Want more ideas for spending time with your kids? Be sure to follow us on our NEW
Facebook
or
Pinterest
pages and
sign up for emails
to keep up with all the latest crafts, activities, and kid-friendly recipes!