While planning my son's Lego party, I came up with this water race using some PVC pipe that we scored for free from our local library. For the record, having a lot of kids means that people love to give us stuff.
"Don't know what to do with something? Give it to Tina! She has a bunch of kids!"
. In any case, we love it and I generally do find something to do with it (whatever
it
is)!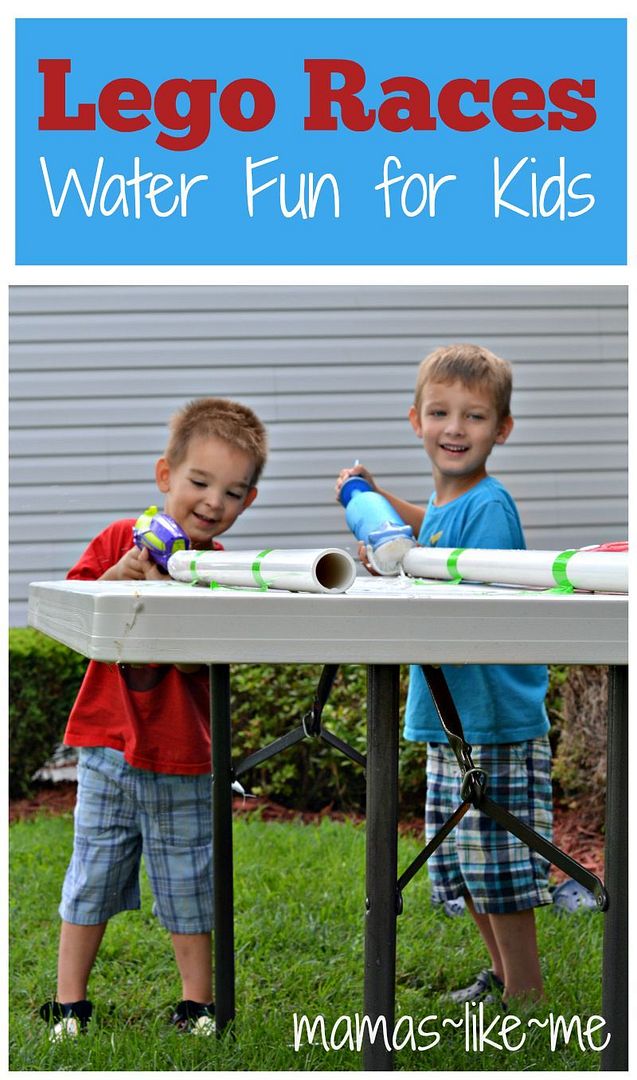 These pipes had been used for a Superhero Workshop for the kids so they were already cut into 2' and 3' lengths. All I did was grab some duck tape and tape them to a table. Then, the kids picked out some Legos and their favorite squirt guns.
The kids loved this and it turned into a science investigation. Which was more likely to win - a small or large Lego? (This depended on the situation. The small Legos went faster, but the larger Legos were easier to hit).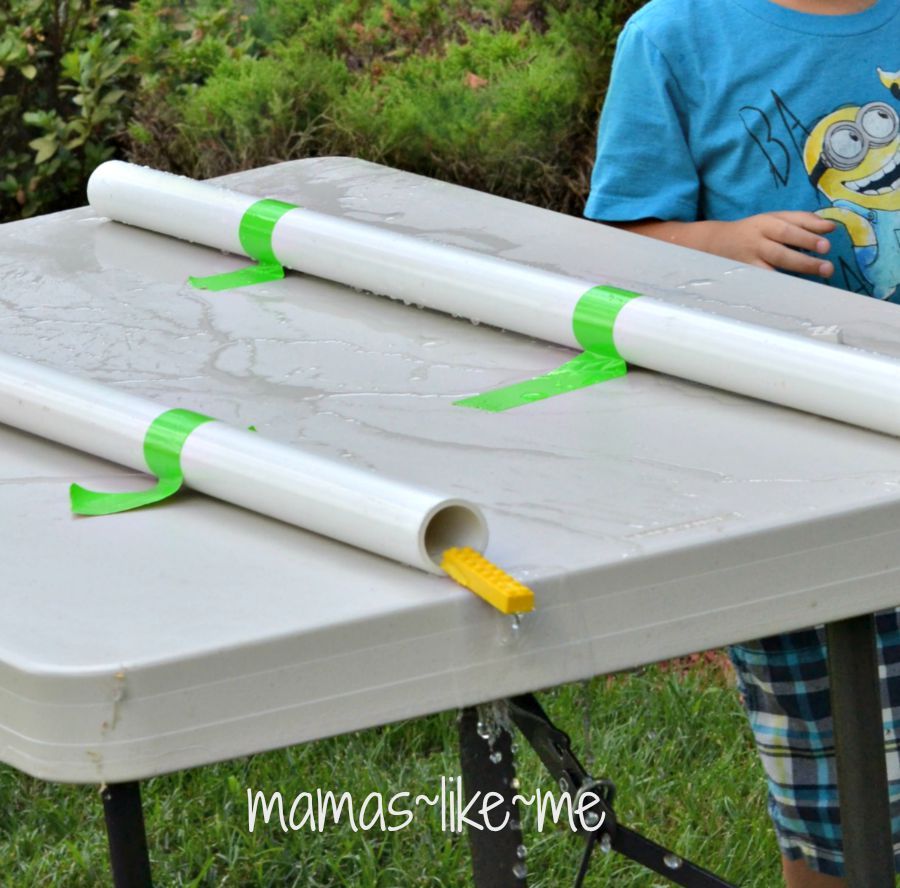 Then, the kids pulled out the big squirters and the Legos went flying!! This was so fun for them, and for me watching!
And here is a sweet shot of my 9-year-old helping his brother aim his shot!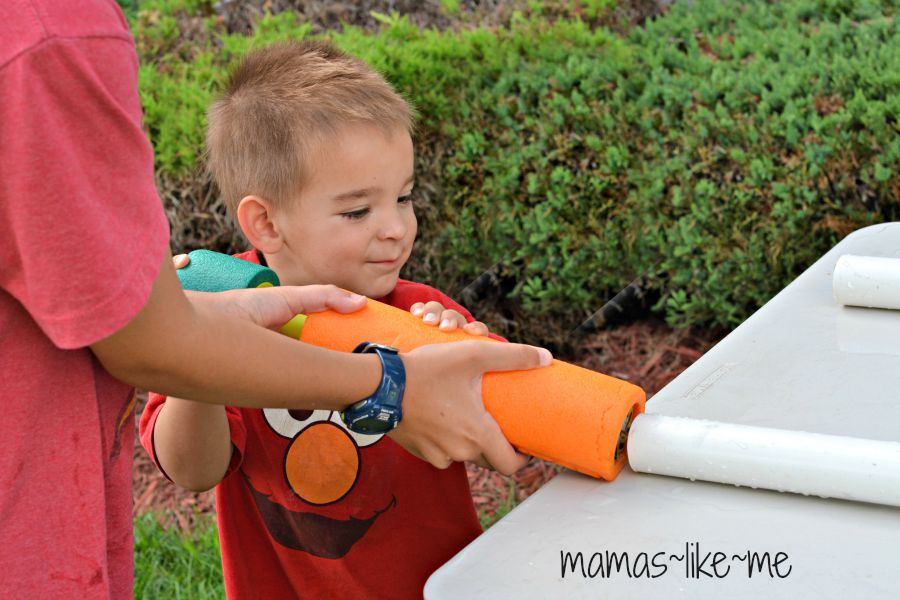 After awhile, their races digressed into a free-for-all of kids shooting each other. Hey, I did hand water guns to a bunch of kids, so what was I expecting?! As soon as we finished, the kids asked if we could do this again the next day. I consider that a success!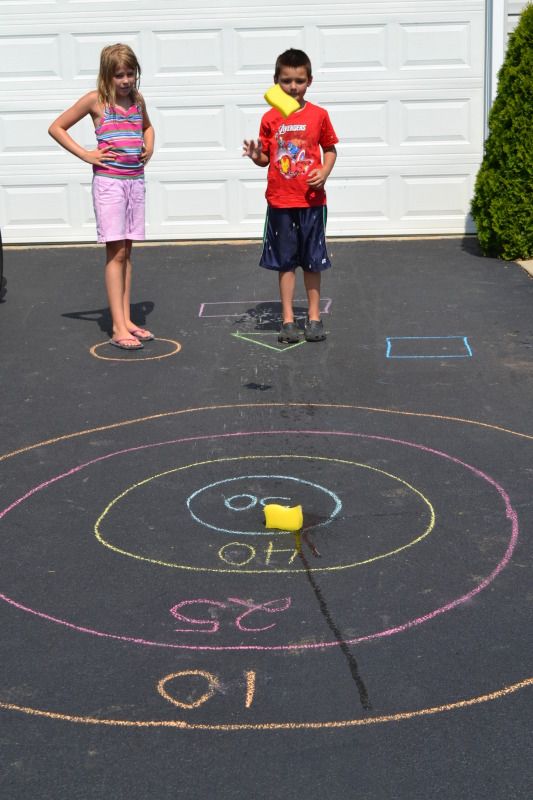 Want more ideas for spending time with your kids? Be sure to follow us on
Facebook
or
Pinterest
and
sign up for emails
to keep up with all the latest crafts, activities, and kid-friendly recipes!