Like most boys his age, my 9-year-old is enthralled with all things Hogwarts and Harry Potter. We promised him that we would let him read the last book in the series this summer and he tore right through it. He also decided to go through the books and write down all the spells he could find. Of course, he insisted that we needed to make wands for him and all of his brothers.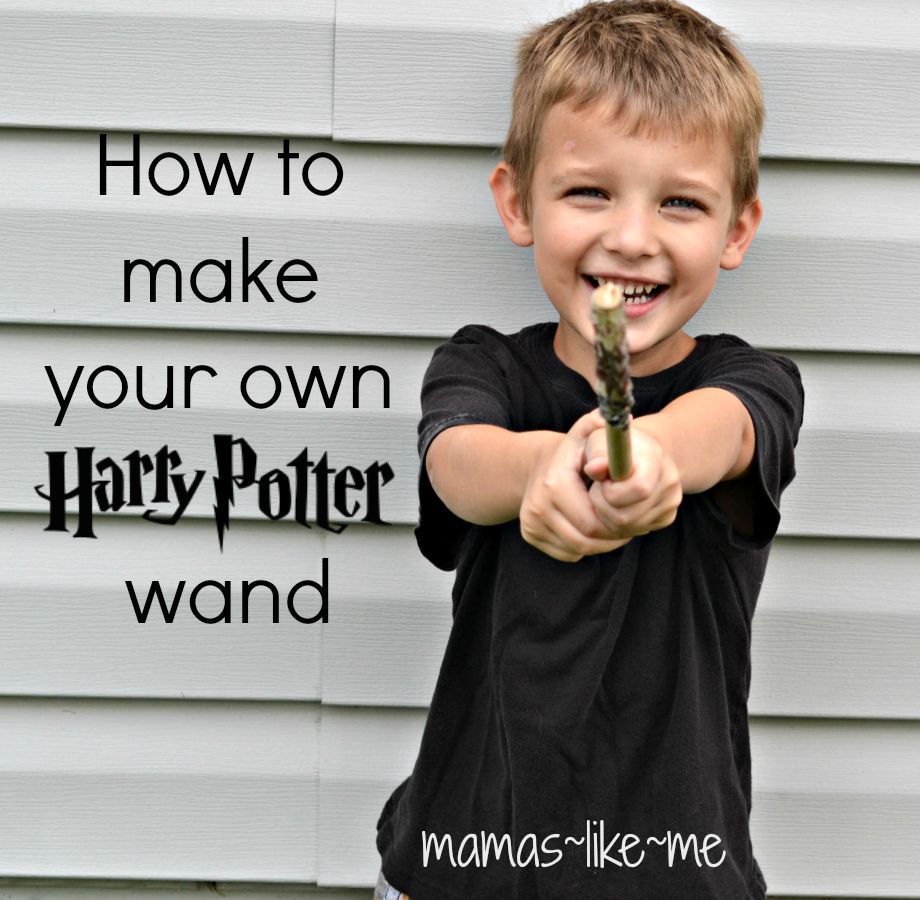 A few years ago, my husband and I found wooden wands at the Orlando airport and wanted to get them for the kids. Unfortunately, they were about $30 each, multiplied by 4 boys and we were looking at more than we wanted to spend on souvenirs. Thankfully, this DIY was MUCH cheaper and the boys were thrilled with their new wands.
For our wands, we used:
(Affiliate Links provided for your convenience. Thanks for your support!)
Natural Wood Craft Dowel Rod, 3/8-Inch
Glue Gun
Glue Gun Sticks
Acrylic Paint
Paintbrushes
I set a wire basket on it's side and used it as a stand to hold our wooden dowels. After a quick lesson on hot glue gun safety, my 7 and 9-year-olds spent about 45 minutes slowly decorating he top of the dowels with glue patterns. There is absolutely no right way to do this. Use as much glue as you like and just be careful not to touch it while it dries. It's HOT!! (Using a low-temp gun is an option, but it's still quite warm)
I loved their concentration as they tried to cover all the crannies left by the glue!
When the wands were finished, we had a very colorful collection. The pink and purple ones went home with some of my Daycare kids, but here are the wands of my four boys (ranging in age from 3-9). They have been playing with these wands all summer long. They even got packed for our Disney trip and were perfect for keeping them occupied at the rental house.
Thanks for stopping by! I'd love to hear from you in the comments!
Want more ideas for spending time with your kids? Be sure to follow us on
Facebook
or
Pinterest
and
sign up for emails
to keep up with all the latest crafts, activities, and kid-friendly recipes!