Want more ideas for spending time with your kids? Be sure to follow us on
Facebook
or
Pinterest
and
sign up for emails
to keep up with all the latest crafts, activities, and kid-friendly recipes!
I have a whole host of Dr. Seuss activities that I have been sitting on and the more I see these photos staring at me on my camera card, the more I know I need to share them with all of you. With Summer approaching, lots of parents are thinking about ways to sneak in some fun learning activities and get their kids ready for preschool. This activity was a big hit with my 2 and 3-year-olds!
This colorful sensory bin was a fun way to sneak in some letter review with my 2-year-old and he had a blast running his fingers through the scented rice.
You can find our recipe for making the colored rice here
.
In our bin we used:
Red Cherry Scented Rice
Plain White Rice
Magnetic Letters
(of all shapes and sizes)
Tweezers Set for Toddlers
Various Play Dough toys and funnels
Dr. Seuss's ABC Book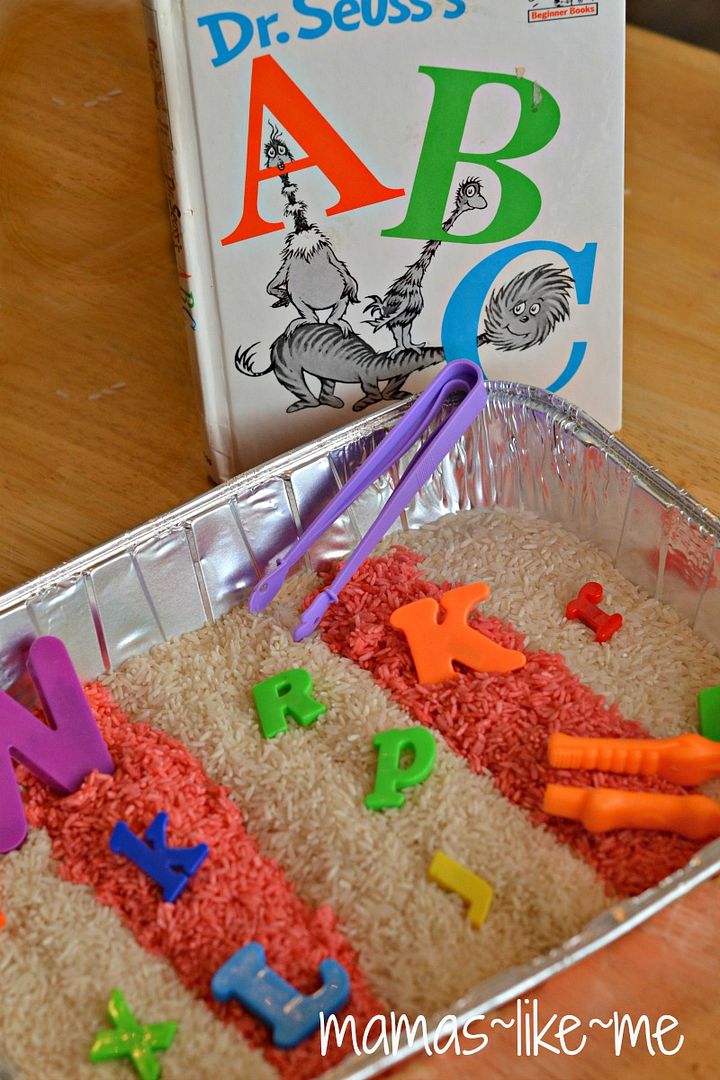 The silly rhymes and bright colorful pictures make this book a hit with the younger kids. I read the book to them the first time and then they went through it searching for letters that they recognized. They would find them in the book and then try to find them in our sensory bin.
Since our bin included many different styles and sizes of letters, they were able to find the "Big" letter and the "little" letter for many of them just like the book.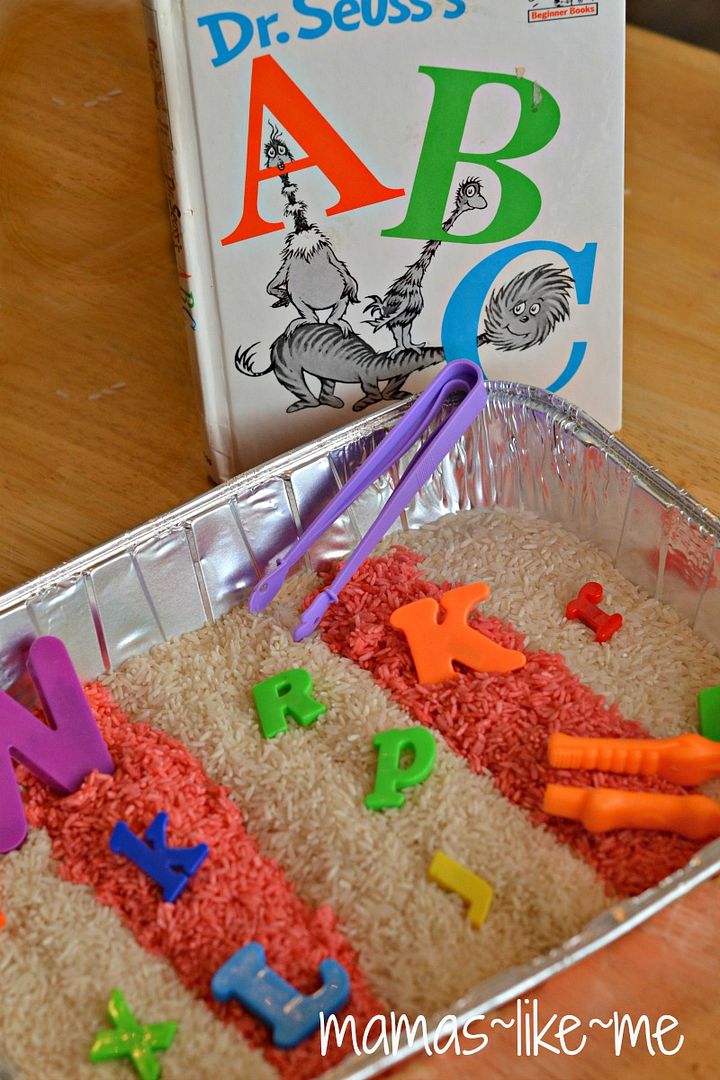 I love this simple activity for reinforcing the letters that they already know and giving them the chance to learn a few more. This is a great tactile experience that lets them handle the letters and see which ones are straight and which have curves. My 2-year-old kept noting the similarities between letters and turning them upside down to make different letters. "Mommy, this is an 'm'. Now it is a 'w'".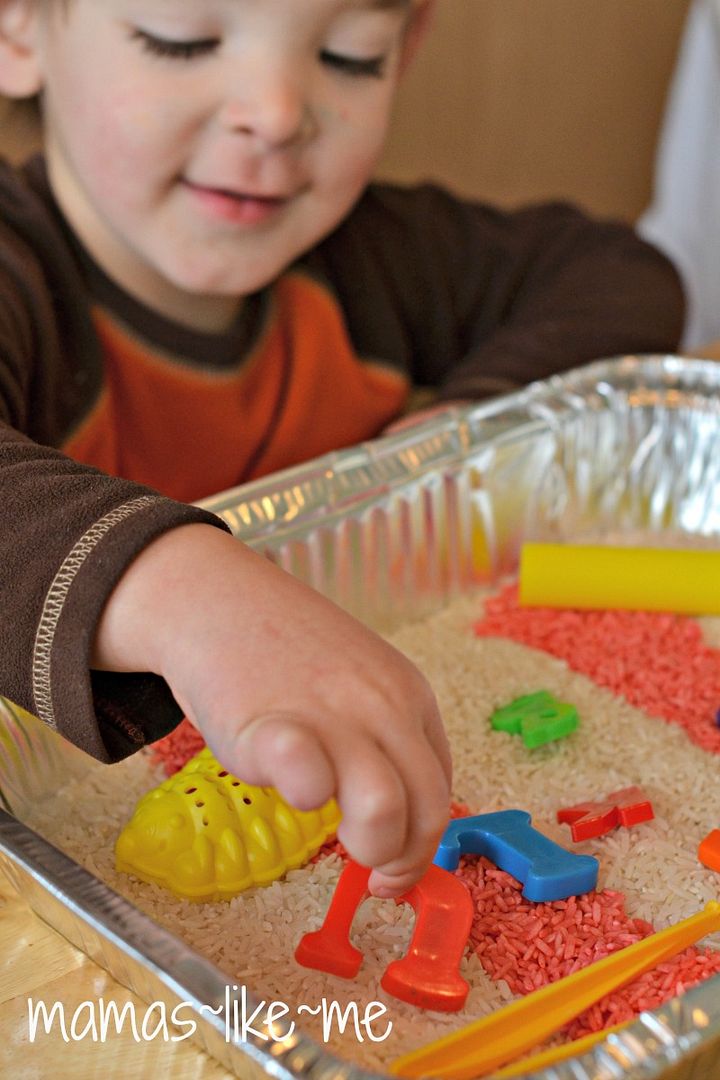 The kids spent over half an hour running their hands through the rice and filtering it through funnels and other play dough toys. They scooped it up with the letters and then made a treasure hunt by hiding the letters in the rice. They poured it through the rolling pins and pinched single grains with their tweezers. Yes, they got rice EVERYWHERE and if you're squeamish about that, you could easily take this activity outdoors or do it over a tablecloth that can be rolled up and shaken out or tossed. It was pretty simple for me to sweep it all up and the kids helped to gather up the letters when we were finished.