Obviously, Valentine's Day is over and we had tons of activities and crafts that never made it to the blog. That is the problem with trying to work full time, be a Mommy of 5, and keep up with a blog. Sometimes activities that I
really
want to share just don't make it to the blog in time. This activity, though, is just too fun and too versatile not to share. I'm sure you've seen lots of versions of this. It is all over the blogosphere and for good reason!
A few weeks ago, the big kids were home for a snow day so we decided to have a little science fun.
For our exploration we used:
Heart Cookie Cutter Set
Baking Soda
Vinegar
Eye Droppers
food coloring
My older boys love to be my big helpers when they're home so they had fun setting this invitation up for the Daycare kids. I put a beach towel over the table to help contain spills and we put the cookie cutters on a
cookie sheet
. My 9 and 6-year-olds filled the cookie cutters with baking soda.
Then, we filled a few ramekins with white vinegar and added food coloring to make it more fun for the kids. Setting up was a great time to work with colors and counting with the little ones. We talked about the different colors of food coloring and made purple by combining red and blue. Then, we counted how many spoonfuls of baking soda could fit into each cookie cutter, being sure to point out that the
big
cookie cutters could hold more spoonfuls than the
small
cookie cutters. It seems so simple, but this is really how my 2 and 3-year-olds learn their colors, numbers, shapes, and vocabulary.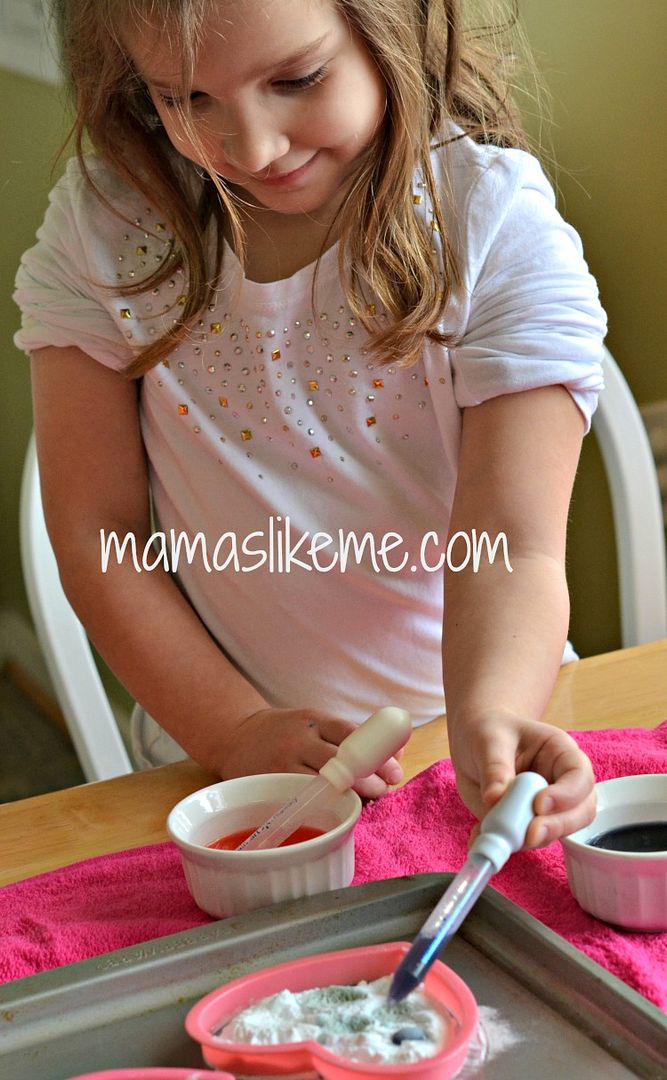 Once everything was set up the kids took turns (at first) using the droppers to add vinegar to the baking soda. They were so excited to watch the hearts fizz and bubble. We did this one at a time at first so the kids could really focus on listening to the baking soda fizz and watching it change colors. My 3rd grader was able to appreciate this as a chemical change and my 2-year-old was just happy to make it fizz!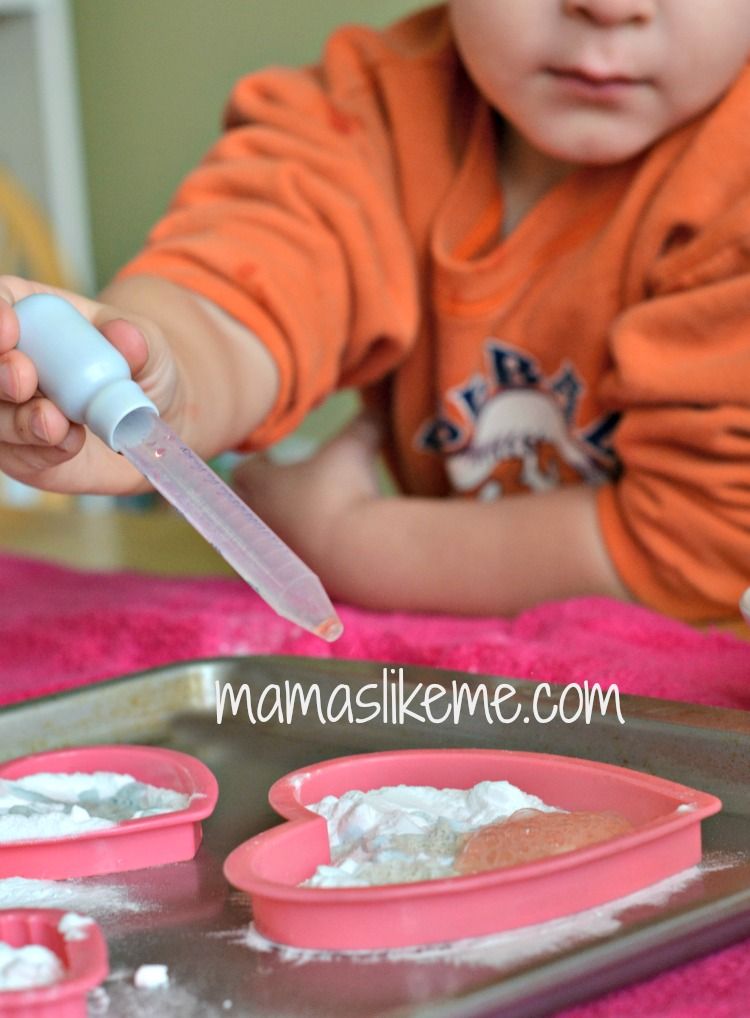 After everyone had a chance to be the "star scientist", I let the kids explore adding more vinegar and baking soda as necessary.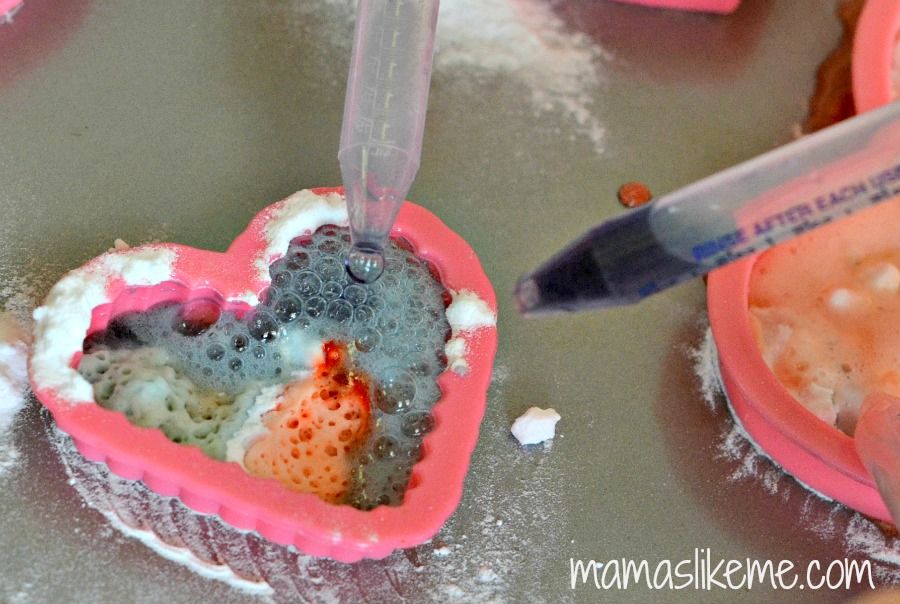 This was a fun way to work on fine motor skills as the little ones practiced squeezing liquid into and out of the eye droppers. And, I loved watching the older ones help my toddlers so they could participate in the fun! This would be a great activity for sibling bonding of all ages!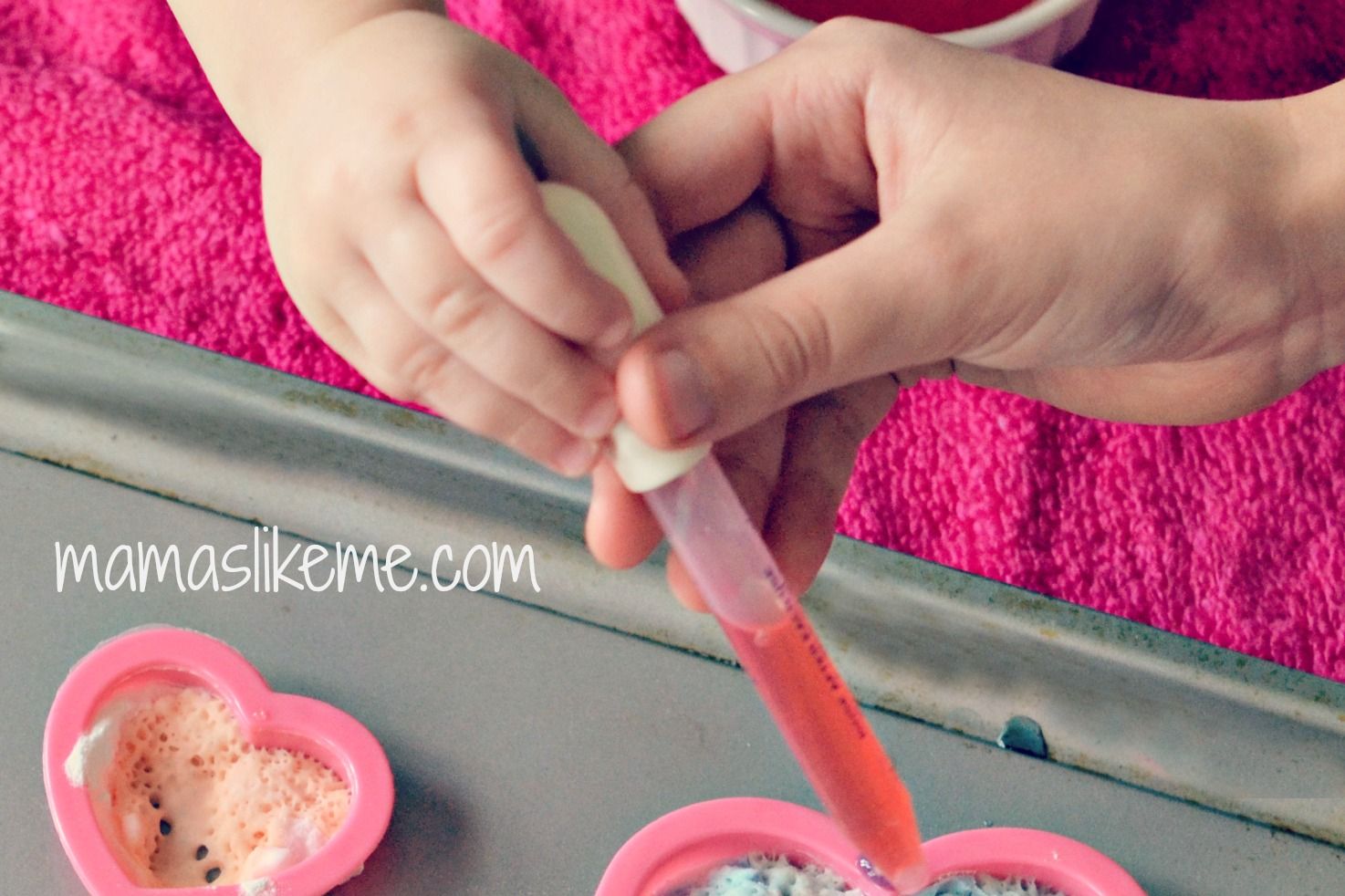 This kept the kids busy for quite awhile even after the fizzing stopped.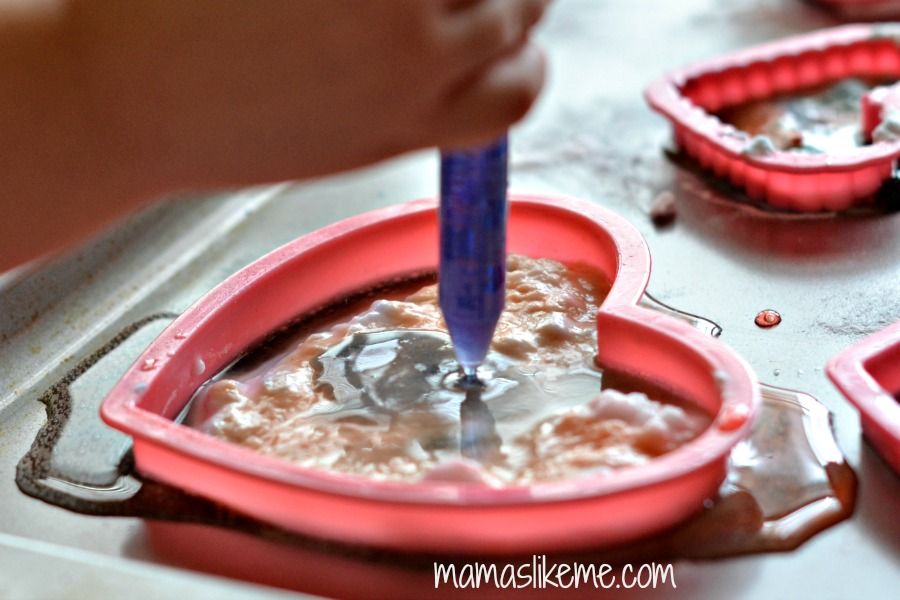 Everyone was working so well together!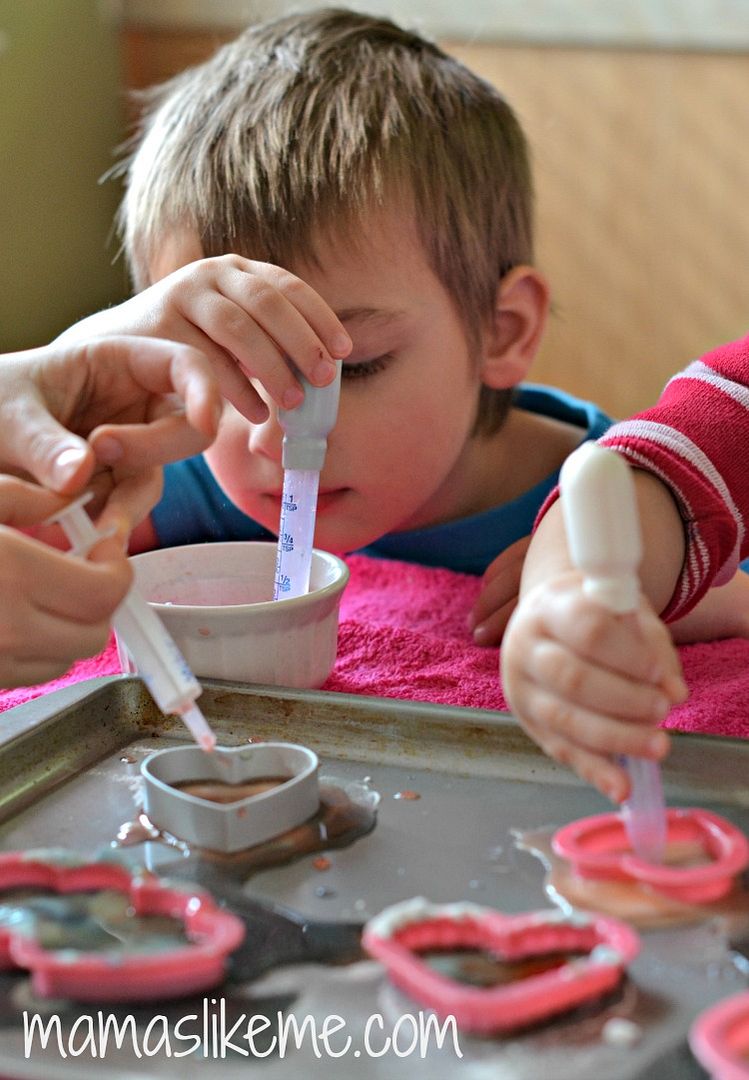 Before we finished, we had to try at least one traditional volcano by dumping some more baking soda in a small cup with a little food coloring and some glitter. Isn't everything better with glitter?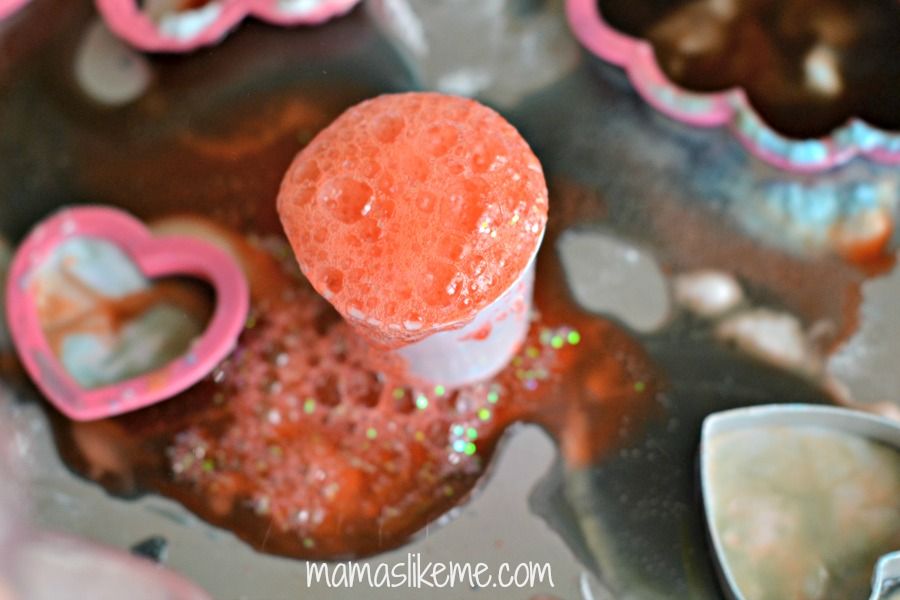 You may also like: