I've been creating some of my own activities lately to do with the kids and this sorting and counting game was a huge hit with my 3 and 4-year-olds. They loved making it "snow" and creating their own patterns with the cards.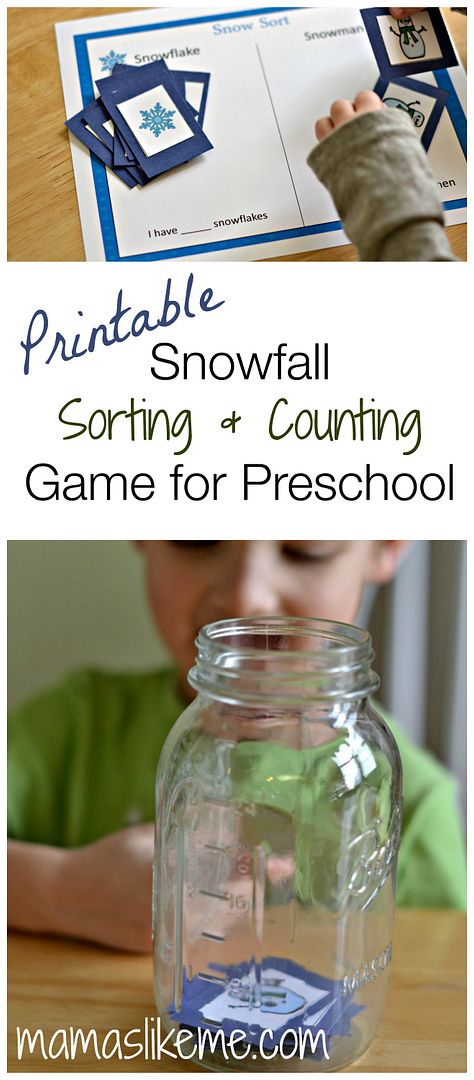 For this activity, we used:
Printable Game Cards and Sorting Mat
Construction Paper
Paper Cutter
Glue Stick
Jar or Cup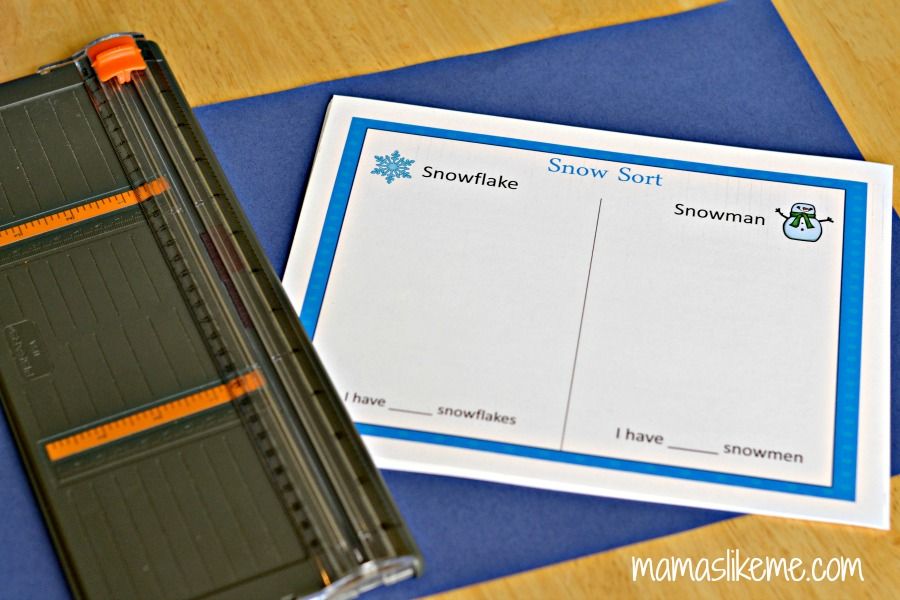 The prep for this game took me about 10 minutes (not including interruptions to bounce a fussy baby or get a snack for my toddler)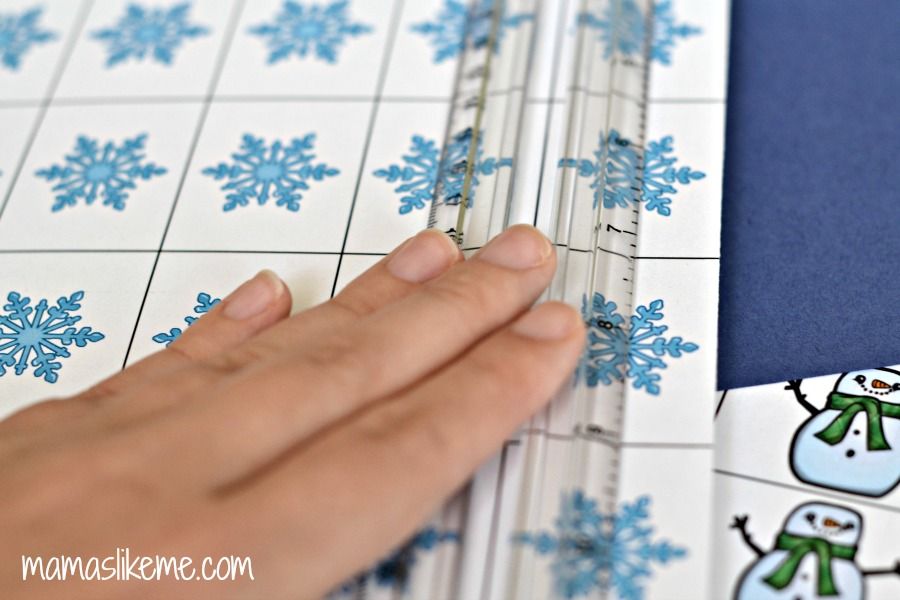 I used my handy paper cutter to cut out each of snowflake cards and glue them in a grid on our construction paper. I decided to mount our cards to make them sturdier for the kids, but you could actually just glue them back to back if you preferred. After I mounted all the snowflakes on construction paper, I used the paper cutter to cut them out and then glued a snowman to the back of each one so that each card had a snowflake on one side and a snowflake on the other.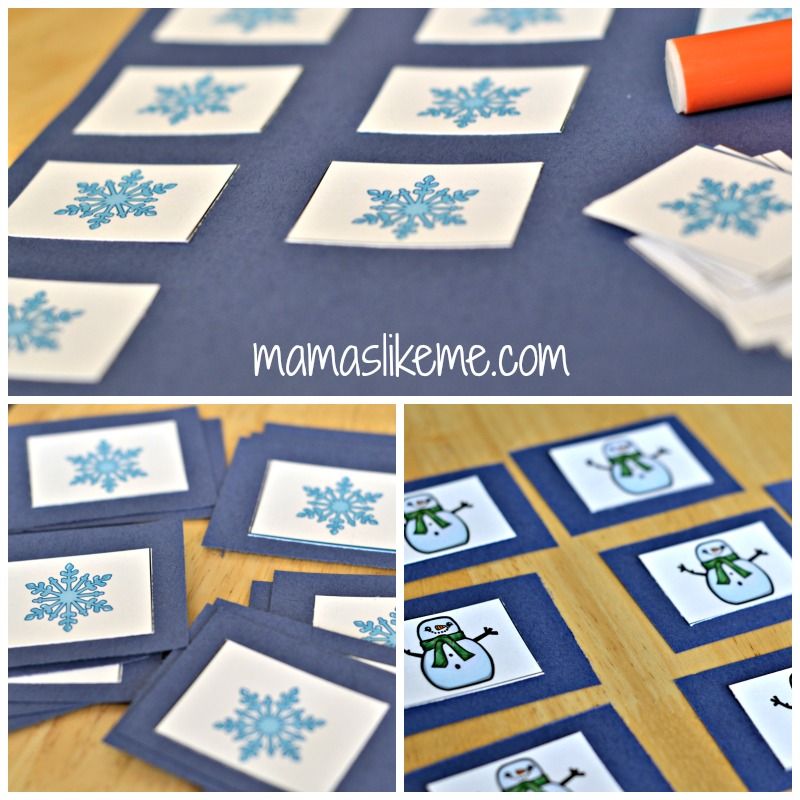 I put all of our cards into a large mason jar for the pictures so you could see them inside, but every other time we've done this activity the kids have used one of those $.99 plastic cups from Party City (no need to take chances with glass). We started with 10 cards so the kids could get the hang of the game. My older kids, though, were soon ready for all 25 cards.
To play the game:
1. The child dumps all of the cards out creating their own little "blizzard".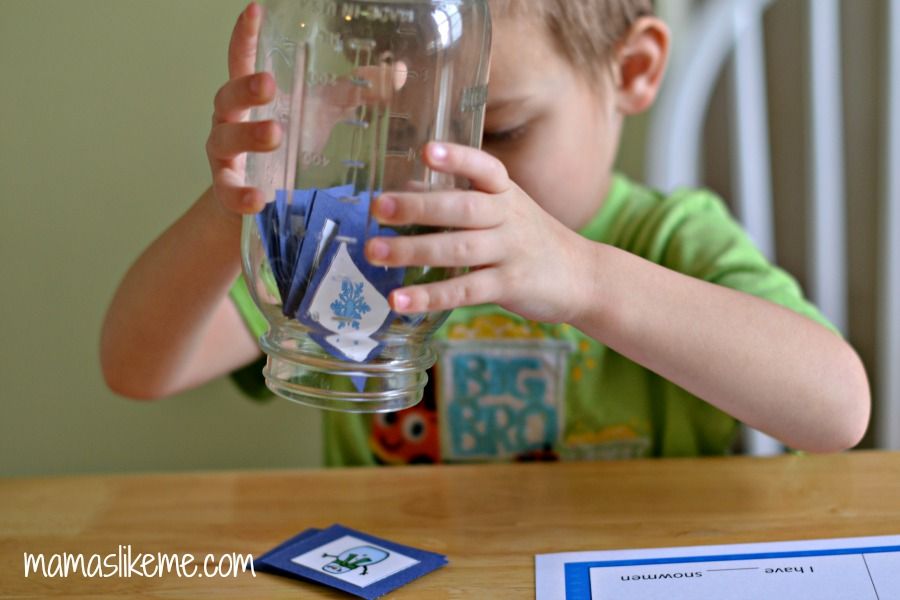 2. They then sort them on the mat by whether they landed with the snowflake or snowman showing.
3. They can then count how many of each they had and record it in the sentence on the bottom of the mat.
Notes: We printed our mat on cardstock for extra durability, but you could also place it into a sheet protector to allow kids to write on it over and over.
We also used our cards to create simple patterns. There is a printable pattern sheet and beginning sounds puzzles that accompany the this game.
Click here for your printable mat and cards.