Want more ideas for spending time with your kids? Be sure to follow us on our Facebook or Pinterest pages and sign up for emails to keep up with all the latest crafts, activities, and kid-friendly recipes!
January 6th is Bean Day and we're celebrating with some simple bean activities for kids.
As part of our celebration, we made a simple B is for Bean Craft.
For our craft, we used:
Black Beans
Blue Poster Board (card stock would also work)
Pencil
Scissors
Sponge Brushes
Homemade
Mod Podge
(basically a mixture of half glue and half water shaken well)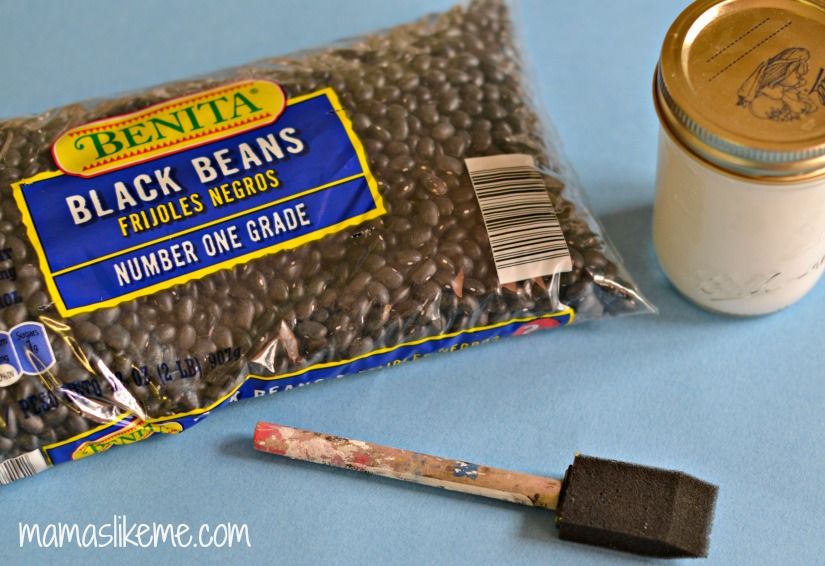 We started by searching the bag of black beans for the letter "B". The kids were amazed by how many beans came in a bag and wanted to start counting them!! "There are like a million gajillion!"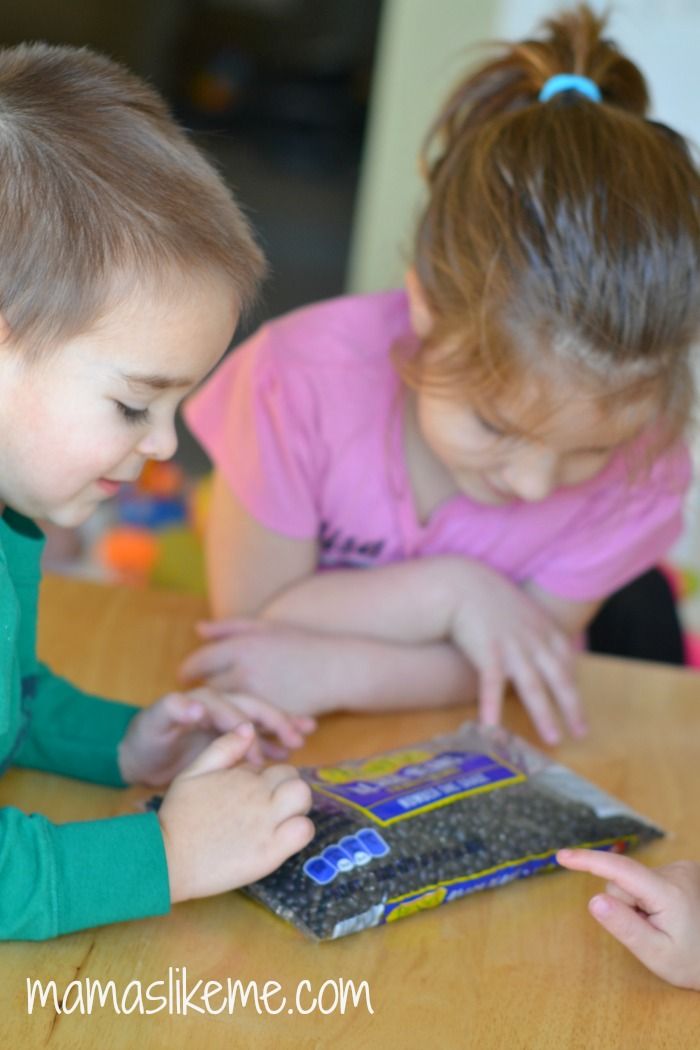 I drew a simple 'B' for each child on the poster board and cut it out for them. We practiced tracing the 'B' together as I told them how to make it..."Straight line dooowwwn, arrrooound, and arrooound". Stretching out the words while we form the letters really helps them to focus on how each letter is formed.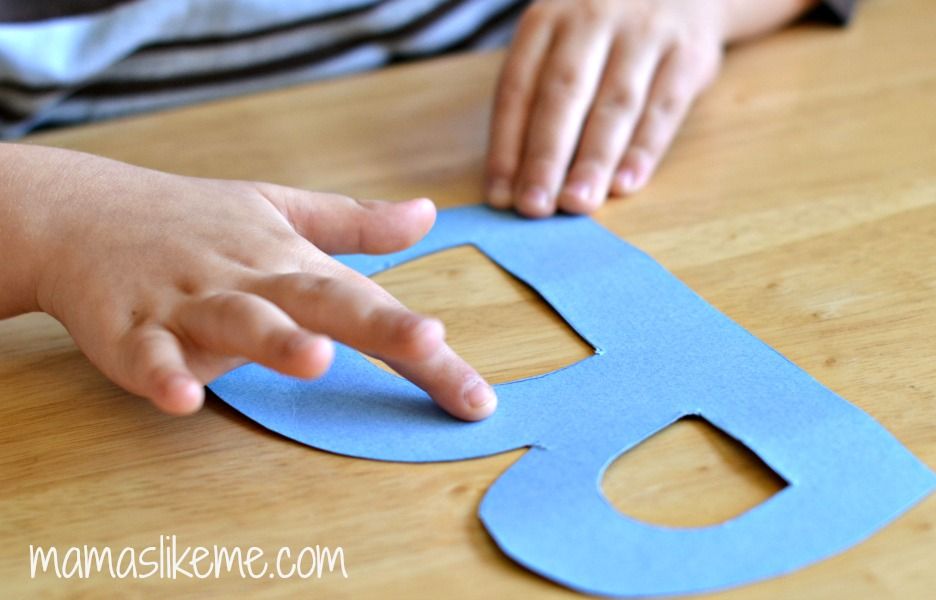 Then, we got to work painting our letters with glue. I find that painting the glue on is easier for the younger kids than squeezing glue bottles and it gives them a great surface for placing as many beans as they want.
Most of the kids chose to put their beans on one at a time. Some of them took handfuls and dropped them onto their letter. You could even turn the letters over on a plate of beans to cover the entire surface.
I think these would be so fun to do with the kids' initials for a wall hanging!
Other Bean Activities
Seed Sensory Play Number Hunt
Bean Seed Dissection
- Finding the Teachable Moments
Lavender Scented Beans
- And Next Comes L
Beans in Sensory Play:
Bean Soup Sensory Play
Community Helpers Bin
Farm Book Bins
Hey Diddle Diddle Sensory Bin
The Mixed-Up Chameleon Bin
Forest Animal Bin
Books for Bean Day
A classic version of Jack and the Beanstalk with bright colorful pictures and simple text for preschoolers.
Bean Thirteen - This book is great introduction to division and would be perfect to use with bean manipulatives!
One Bean
- This is a great first book for science exploration!
Happy Bean Day, everyone!