Want more ideas for spending time with your kids? Be sure to follow us on our Facebook or Pinterest pages and sign up for emails to keep up with all the latest crafts, activities, and kid-friendly recipes!
This is such a great craft for older kids! I've been wanting to make them for awhile, so I went ahead and made them with my preschoolers. They required more assistance, but they were so excited with the results! This would be a perfect activity to pull out for the kids when they're home on Thanksgiving break!
For our Pine Cone Owls, we used:
Pine Cones
- I happened to have a bag of cinnamon pine cones from Christmas last year. You could certainly use pine cones collected from outside, just be sure to freeze them first to get rid of any bugs.
Felt Sheets
in various colors
Fabric Scissors
Buttons - courtesy of
craftprojectideas.com
Tacky Glue
Hot Glue and
Hot Glue Gun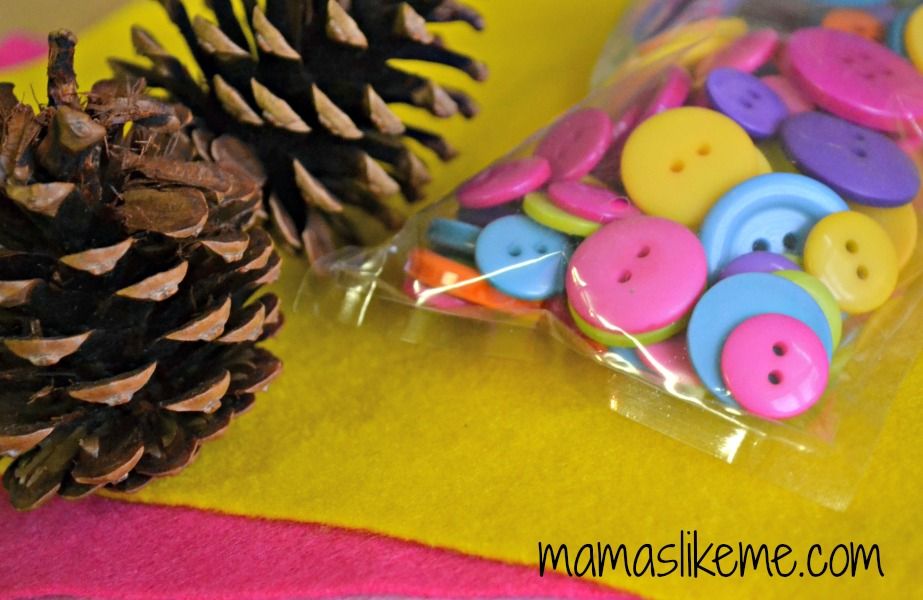 My original idea was to trace the kids hands and use those as the "wings" for our owls. Unfortunately, our pine cones were too small for this so I just free-handed a wing shape and cut two for each child. The kids chose which colors they wanted. Older kids could certainly cut their own, but I did this for my little guys since we were using fabric scissors.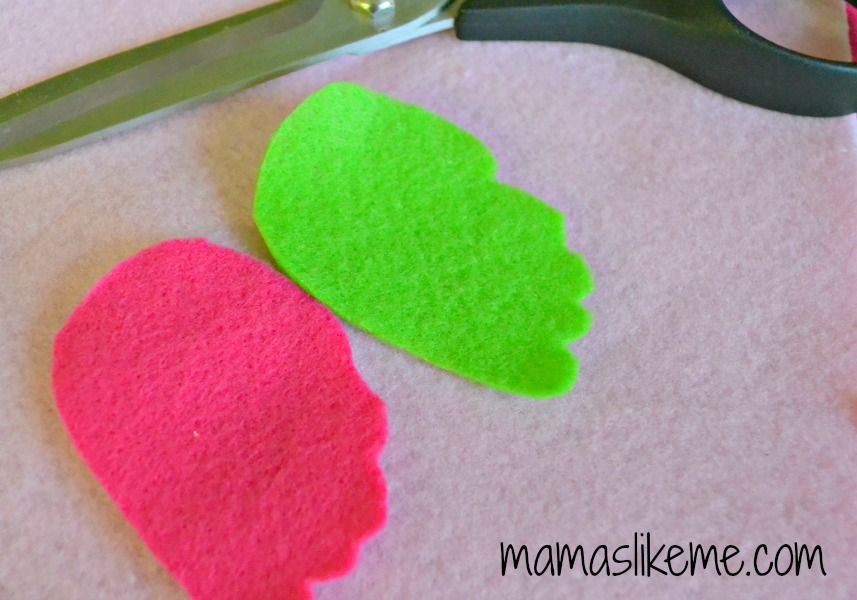 For the eyes, we used our Craft Buttons from craftprojectideas.com. I love the colors here and the kids had a blast searching through the buttons to find the perfect ones. While they searched, we sorted them by colors and then by size (large and small). This certainly isn't necessary, but was a fun addition for my preschoolers.
To put the owls together, we used a combination of tacky glue and hot glue. If you're kids are not ready for a hot glue gun (like mine), you can certainly use tacky glue or assemble certain parts for them. My kids used the tacky glue to attach the small black buttons to their larger buttons to create the eyes. They also used the tacky glue to attach the felt beaks to their pine cones. I used the hot glue gun to attach the eyes and the wings to the pine cones since I wanted them to adhere quickly.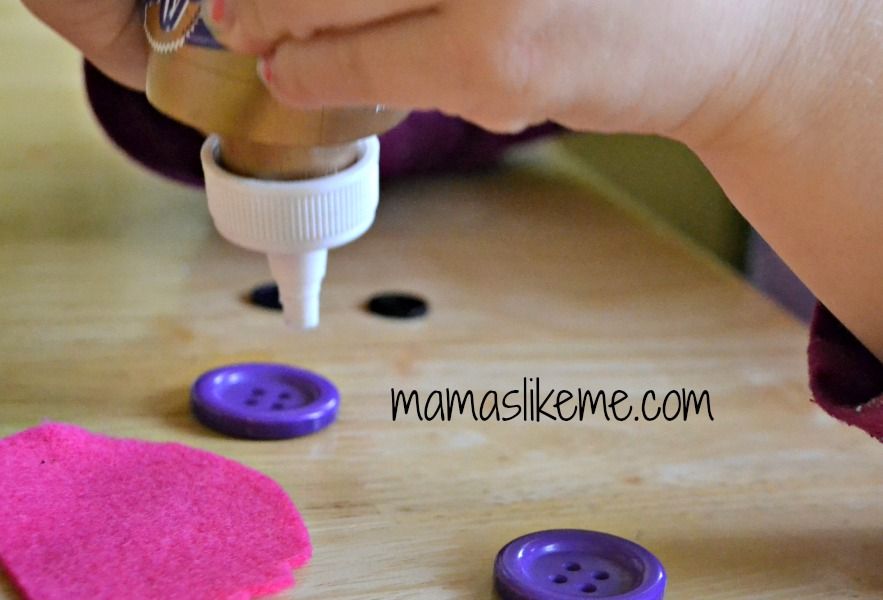 The kids were so excited with how these turned out! My 2-year-old carried his around for the rest of the day treating it like a pet and then a super hero. These would be so adorable on the Kids' Thanksgiving Table or as ornaments on the Christmas Tree!