September is the perfect time for apple crafts and activities! Recently we've been having fun with our
apple water bin
and cooking up some new apple crafts! One of our favorites were these fun apples out of recycled beverage carriers! They are going to be so cute on my Fall dining table!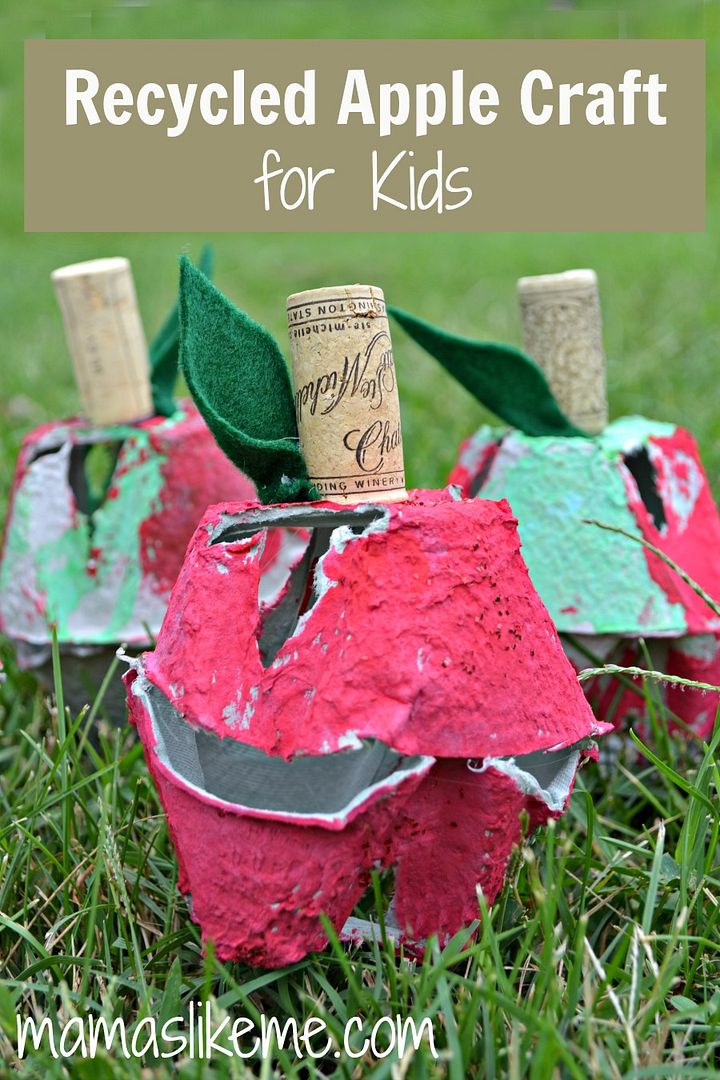 People often ask me how I can afford to constantly be crafting and creating sensory bins for the kids. It's simple really. I re-use and use as many free materials as possible! My husband and I have a bit of an obsession with coffee drinks and whenever he goes to get us some, he comes home with beverage carriers. I hate to throw things away so I've started saving them for our daycare crafts. Last time, we made
recycled green sea turtles
with our
ocean theme
. This time, I pulled them out for some apple fun.
To make these apples, we used:
(affiliate links are included for your convenience)
Red and Green
Washable Paint
Enough beverage containers for each child to have two cup portions
Foam Brushes
Glitter
(optional)
Wine Corks
Green
Felt
Glue Gun
Hot Glue Gun Sticks
The kids started out by painting their apples with various combinations of red and green. I encouraged them to cover as much of their cups as possible, but you can tell from the finished projects that some covered more than others.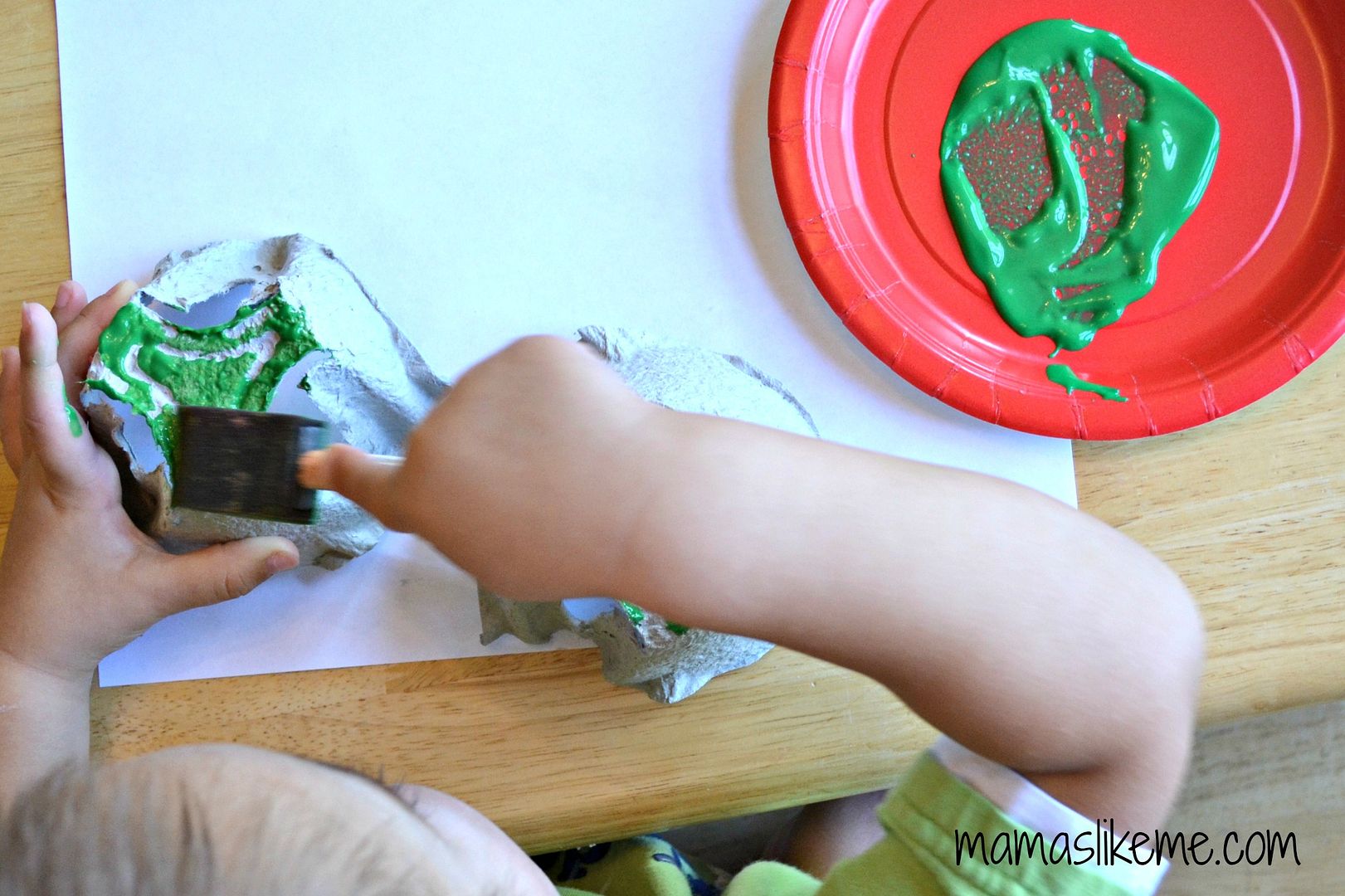 While the red cup-holders were still wet, we added some red glitter to them. This added a festive effect to the red apples and the kids love working with glitter. Personally, I despise glitter so it's up to you if you decide to add it.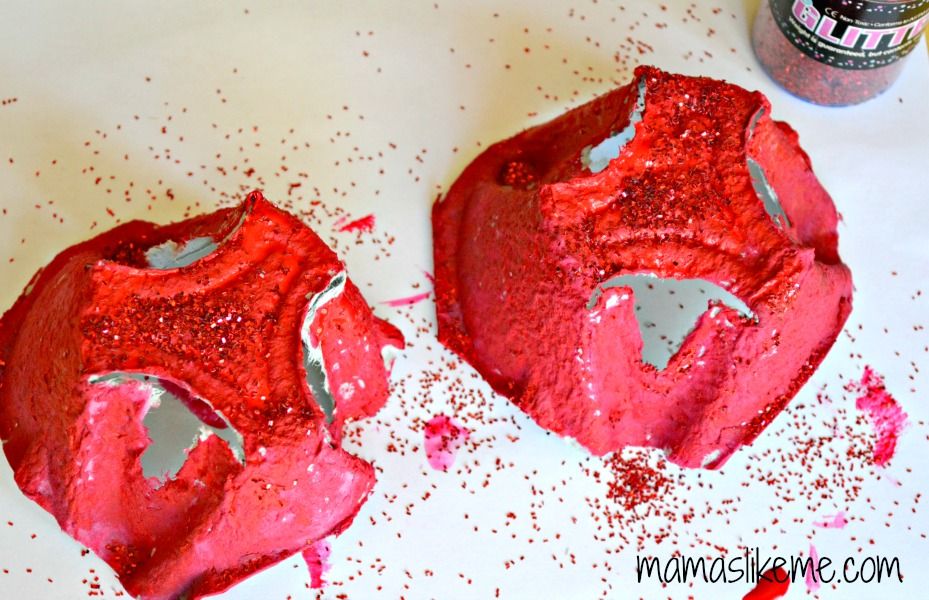 After the apple pieces dried, I used hot glue to connect the two halves into an apple. I did my best to match them up so they would meet at as many points as possible for the glue. Some of the kids decided they wanted to add more paint after the apples looked more like "apples" and actually had more fun painting the whole thing. If I were to do this again, I would glue all the apples first and then have the kids paint them!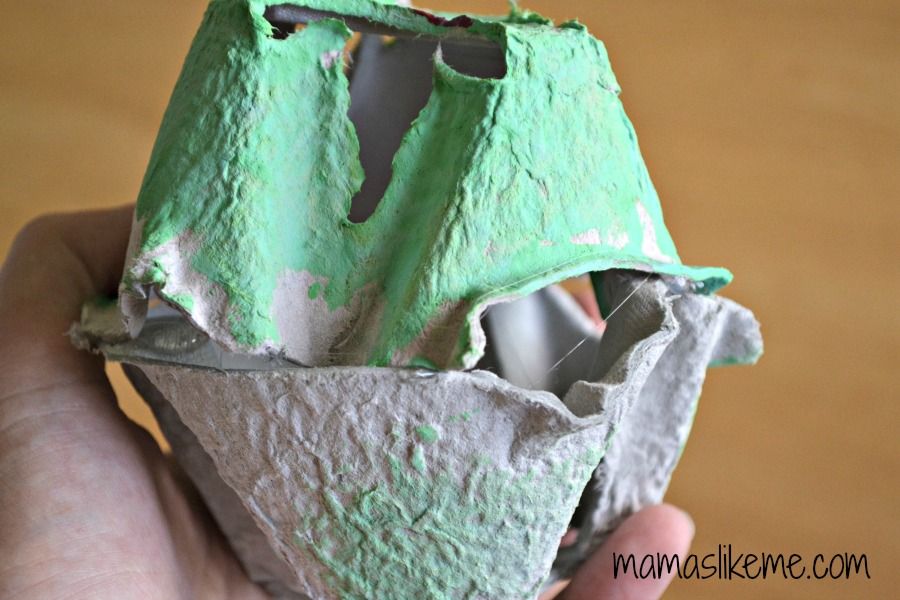 Then, we used hot glue to attach the wine corks. I originally used these for our Wine Cork Turkeys. We don't actually drink wine so I put out a call on Facebook and ended up gathering quite the collection from friends that I've been saving for future projects. For the leaves, we cut leaf shapes out of green felt and used the hot glue to attach them to the apples.
The kids loved making these and are so proud to have them sitting on the mantle and the table with our other Fall decorations. They also added a few to our September sensory table that I'll be sharing later this week!
Want more ideas for spending time with your kids? Be sure to follow us on our Facebook or Pinterest pages and sign up for emails to keep up with all the latest crafts, activities, and kid-friendly recipes!