With Summer winding down, my flowers are starting to wilt and look a little worse for wear. Actually, truth be told, I'm probably the worst gardener around so the plants always look like they could use a little love! Maybe one day, when the kids are grown, I can focus on the roses and hydrangeas. For now, if Mother Nature doesn't provide enough water for them, they're certainly not getting it from me! That's why they made the perfect specimens for this activity!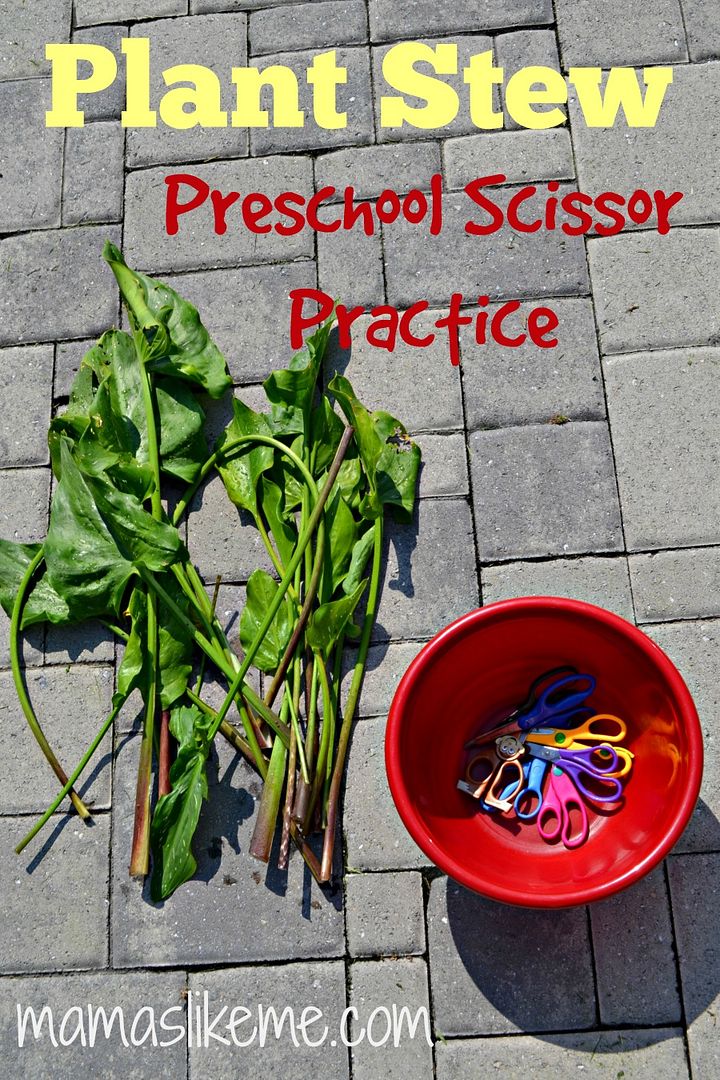 My husband and I have a lot of teacher friends, and one of the biggest complaints we hear about kids going into Kindergarten is not that they don't know their letters, it's that they don't know how to use scissors. This activity gives kids a chance to practice their cutting skills without the hassle of paper or strict lines and all you need is a pair of kid-safe scissors, a large bowl, and some flowers.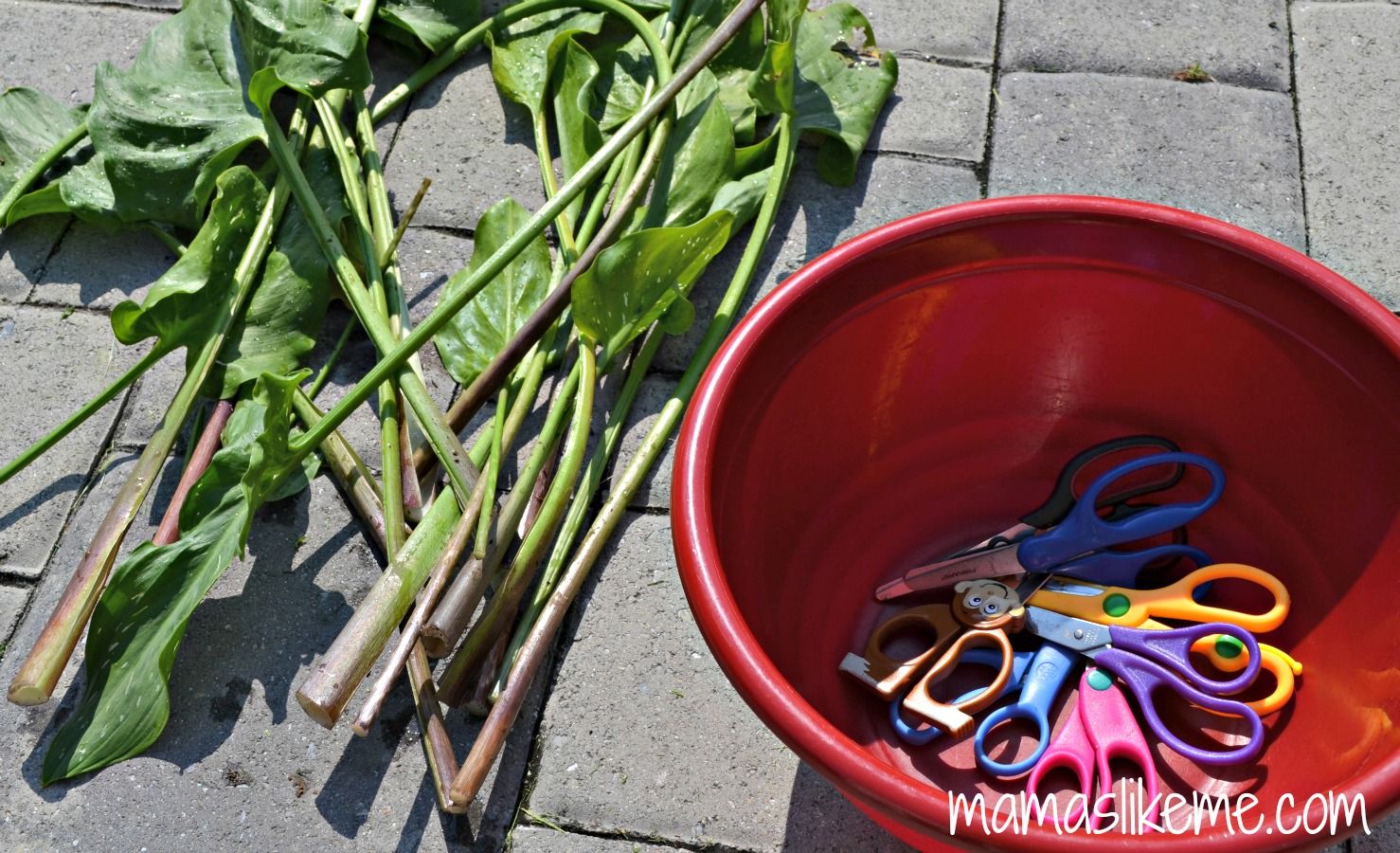 The kids loved cutting up any flowers they could find. We started with the wilted calla lilies, then moved on to the hydrangea and a few from our flower pots.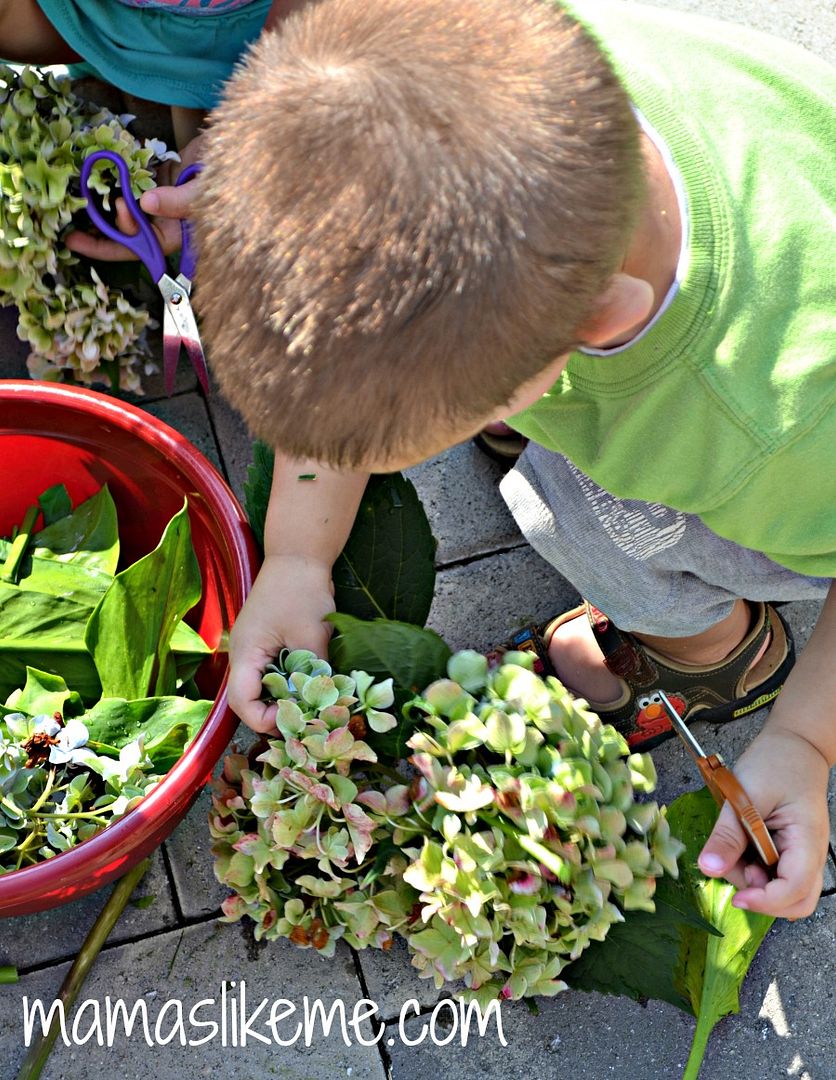 By the end, they were trying to cut up leaves and grass. This gave them a chance to practice holding both the scissors and maneuvering something between the blades.
When they finished, they took their "stew" to the back yard to feed the birds. They even collected sticks and tried to build a nest for them. The best part of this activity was that it was something that the older kids loved as much as the younger ones!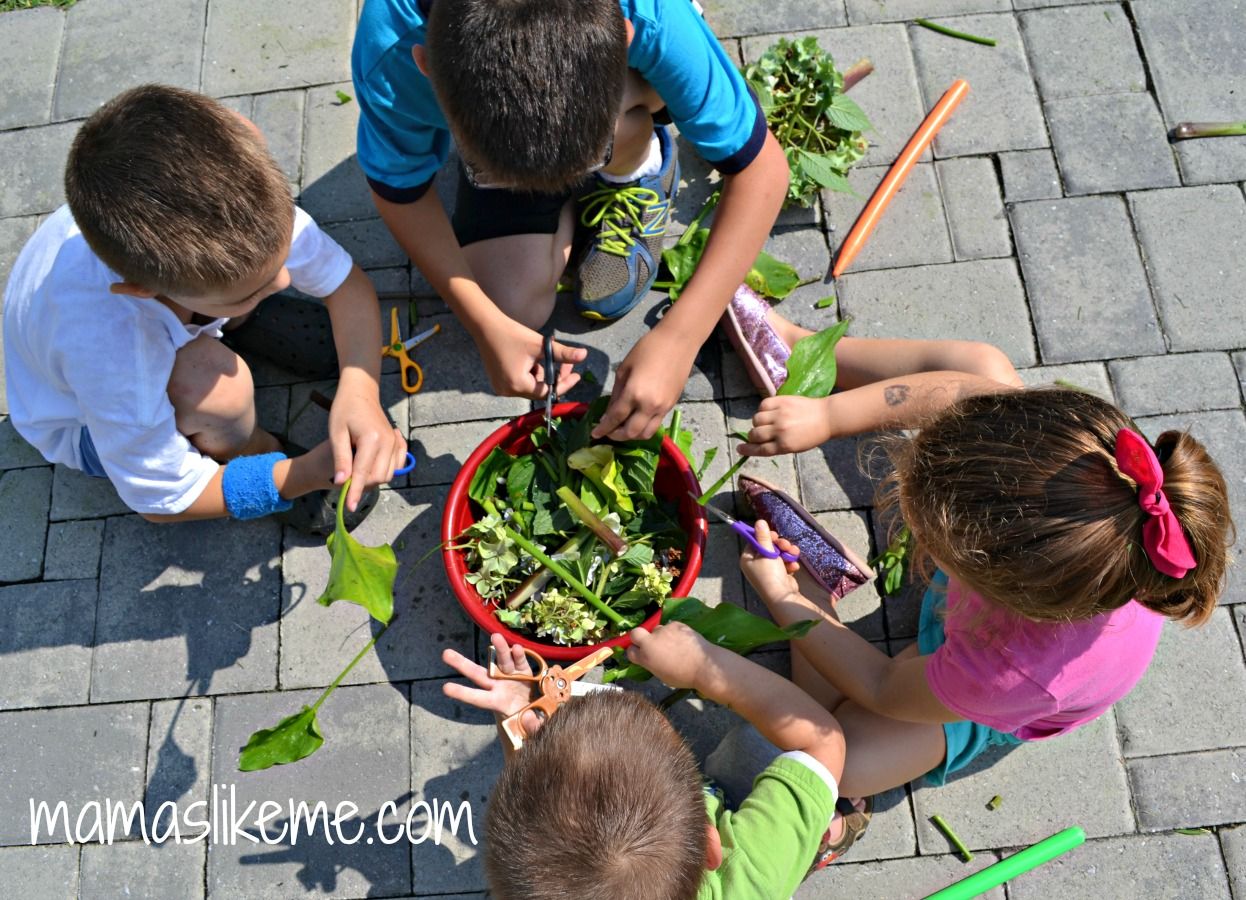 Looking for more fine-motor skills practice? You might like:
Want more ideas for spending time with your kids? Be sure to follow us on our Facebook or Pinterest pages and sign up for emails to keep up with all the latest crafts, activities, and kid-friendly recipes!