During my maternity leave, I discovered just how much time my youngest boys could spend playing with sensory bins. Since so much of that two weeks was devoted to nursing and newborn care, I found that setting up simple sensory bins made life much more enjoyable for my preschoolers (and kept them from constantly asking for their favorite television shows!).
This sensory experience, in particular, was a huge hit! The kids loved the squishy mud play and even loved cleaning up with our bin of soapy water.
For our mud, we used:
Corn Starch
Water
Washable Brown Paint
There really were no exact measurements for our mud. We started with about half a box of cornstarch.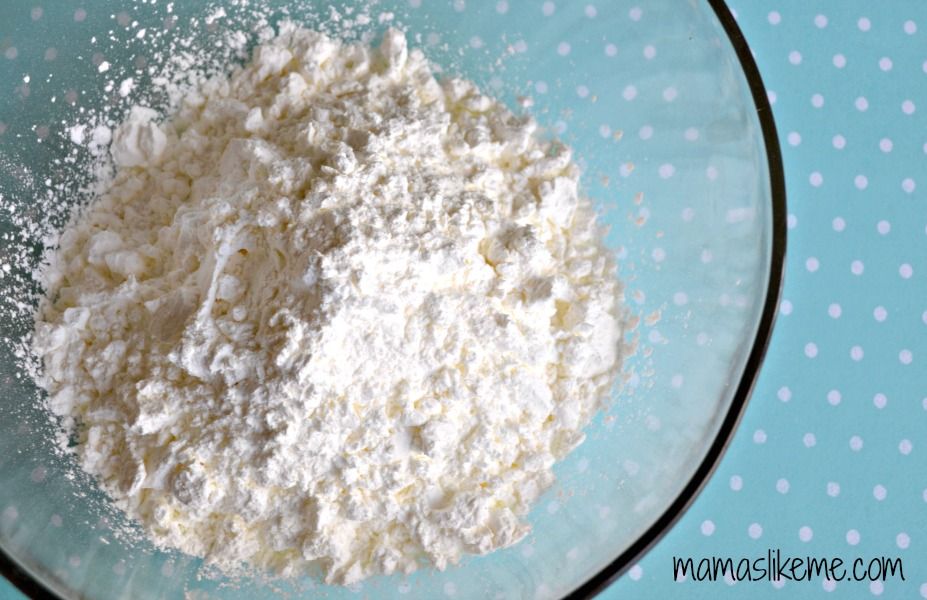 Added in some water until we got the consistency that we wanted. This can be difficult to stir at first and will become thicker and stickier as it sets.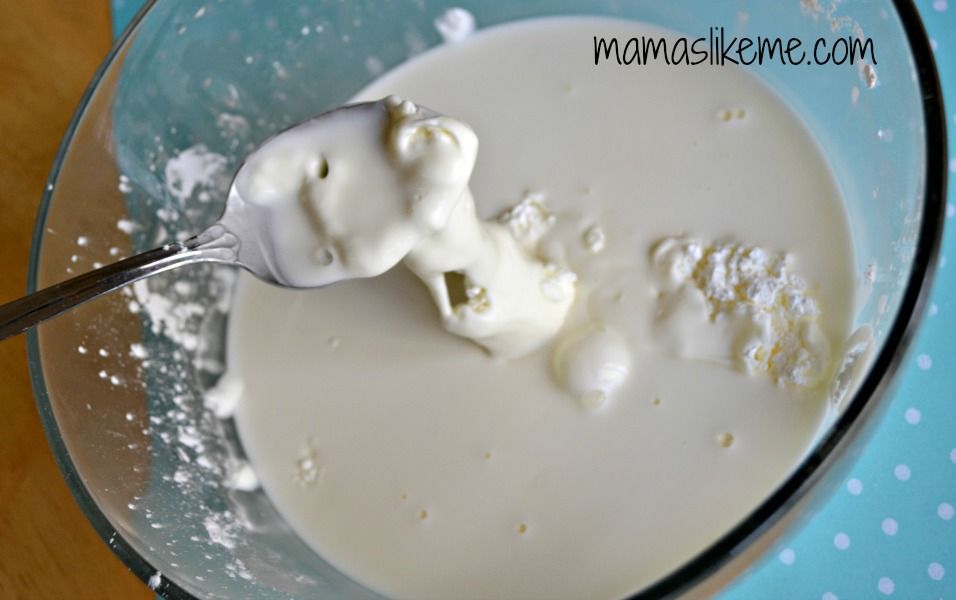 And added in some brown paint. If your "mud" is too watery just add a little cornstarch. If it gets to thick or sticky, just add a bit more water. There really is no way to mess this up :)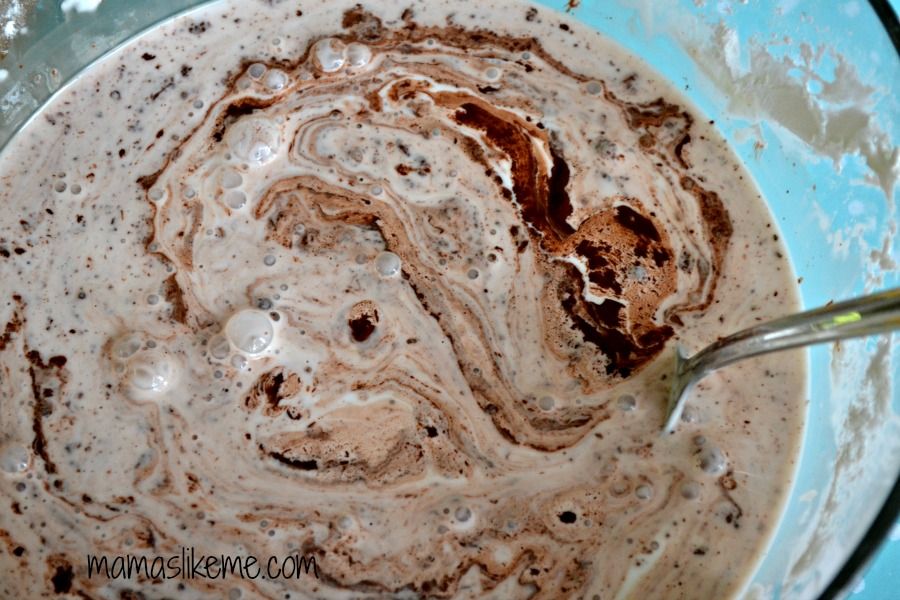 I poured our mud into disposable trays from the many yummy meals that friends and neighbors brought after Kate was born, and I am so glad that I did! At first, I was going to put this in our water table, but after seeing how difficult the clean-up would have been, I'm thankful that I was able to just toss the trays and wash up everything else with some soap and water. The "mud" did come right off of the kids hands while they played in the soapy bin.
The kids were hesitant about the mud at first. They stuck the animals in gently and were thrilled that they got "stuck" in the mud. They also loved dripping the mud from one animal to another. Eventually, they were squishing their whole hands in and squealing about the goopy texture.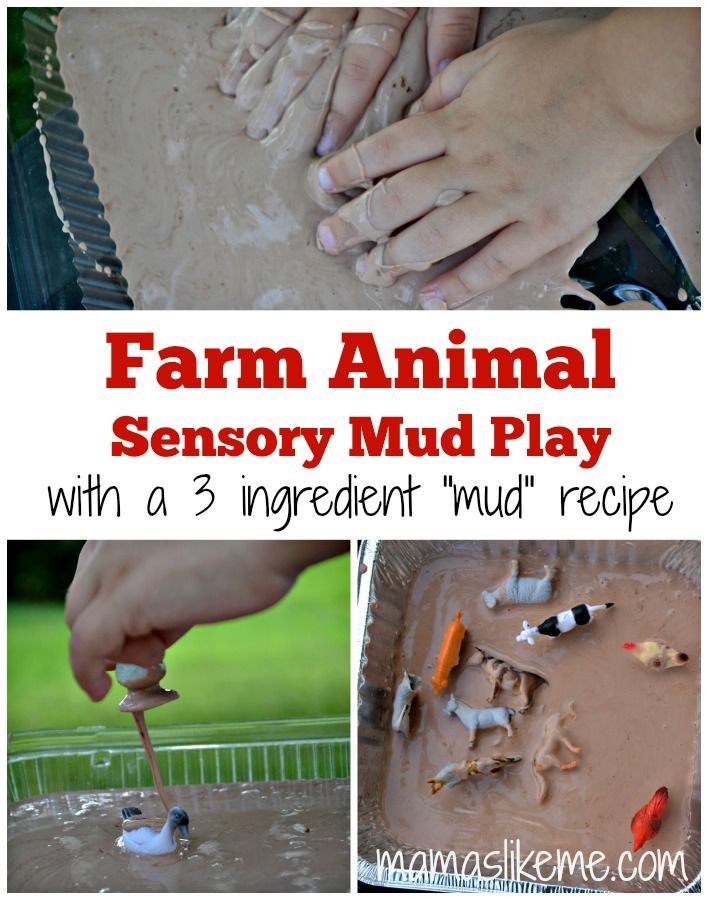 While they played, they kept going back and forth between the mud and a tray of soapy water to wash off both their hands and animals. When they were all finished, I dumped the water and washed out that tray and just dumped our mud tray in the trash. They have already asked to do this one again several times!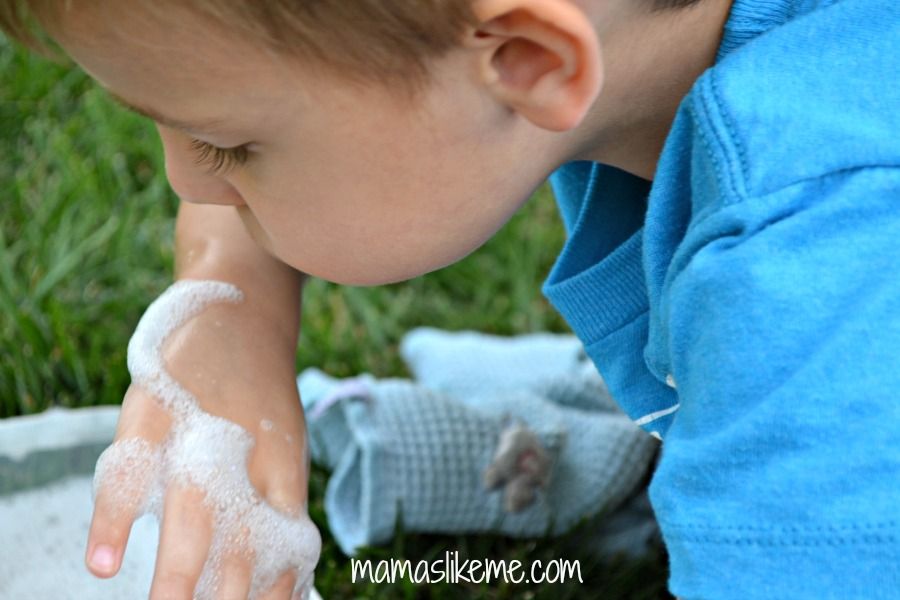 You may also like some of our other Farm crafts and activities:
Want more ideas for spending time with your kids? Be sure to follow us on our Facebook or Pinterest pages and sign up for emails to keep up with all the latest crafts, activities, and kid-friendly recipes!