Since the kids had so much fun with our dinosaur prints awhile ago, I thought I'd try the same activity with our plastic farm animals. The kids have really enjoyed these animals and they have been so much fun to use in our various farm sensory bins. They were a great addition to our painting time and really sparked the kids' imaginations.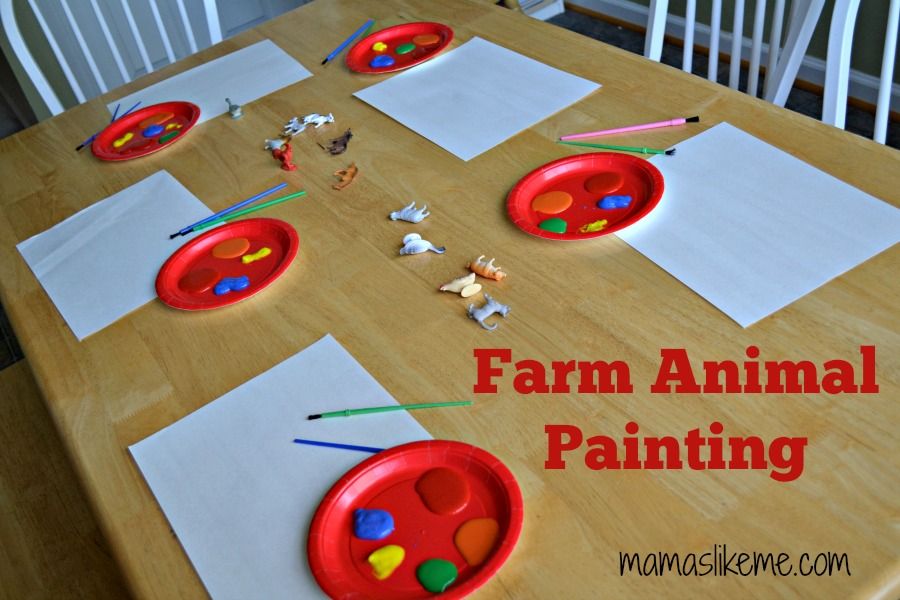 The set-up for this was really simple. I just put out the
plastic farm animals
, along with paper plates filled with washable paint, and several paint brushes. I didn't give the kids any instructions except to use the animals with their painting if they wanted to.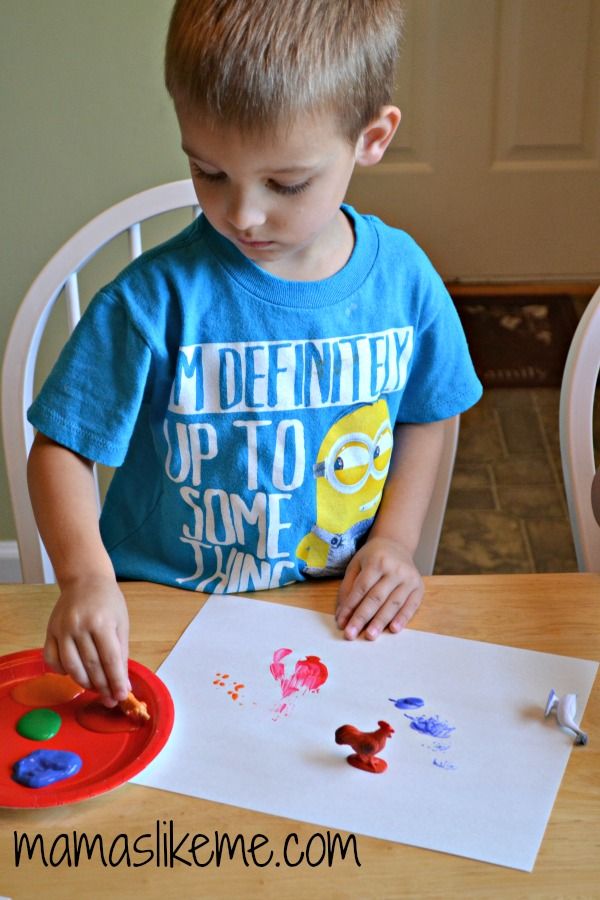 My 2-year-old had fun just painting the animals.
My 5-year-old decided to paint scenery for the animals.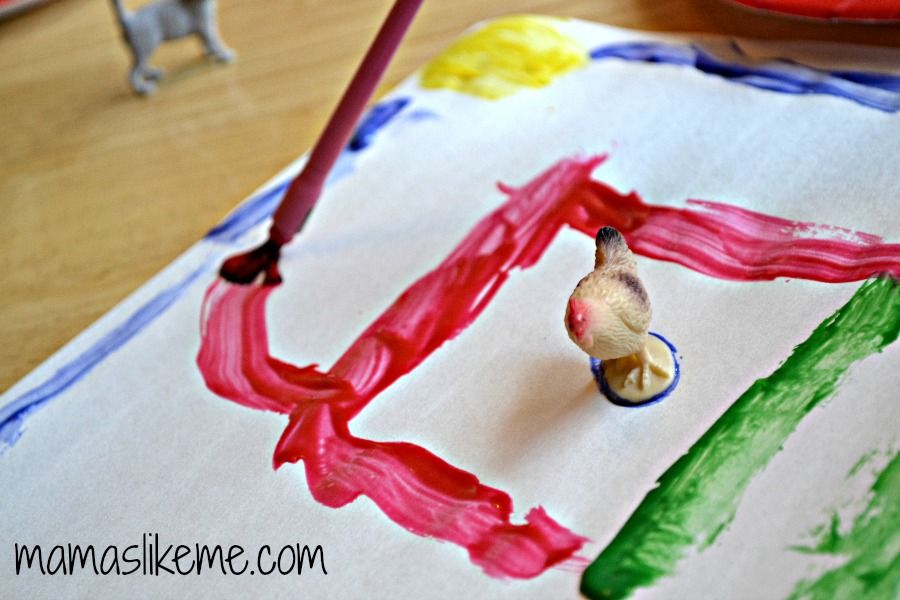 Many of the kids used the animals to make prints with their paint.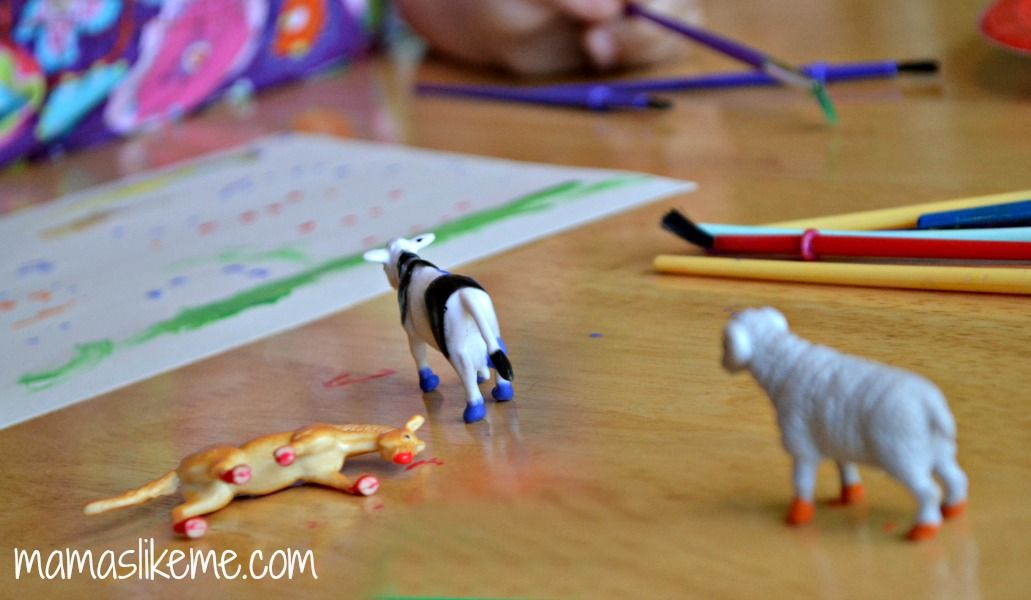 The kids loved this simple activity!
You might also enjoy these fun ways to paint:
Want more ideas for spending time with your kids? Be sure to follow us on our NEW Facebook or Pinterest pages and sign up for emails to keep up with all the latest crafts, activities, and kid-friendly recipes!