We made these fabric sparklers for July 4th and I just never got around to sharing them with you. They were a great alternative to regular sparklers that can be dangerous for young children. My kids loved them and were thrilled to wave them at the 4th of July parades and celebrations, and they gave my 5-year-old some extra practice for that first step of shoe-tying!
For this project we used:
Chopsticks (Thank you Pei Wei)
Patriotic Fabric Scraps
Hot Glue Gun
Glue Sticks
Baby Food/Applesauce Tops
My mother-in-law is a wonderful seamstress and quilter. I have no idea how to use our sewing machine, but I do benefit from all of her leftover fabrics and those that she decides not to use. After making a Patriotic rag wreath with some fabric she gave me, I realized that I still had a lot of fabric leftover and decided to make these for the kids.
I cut the fabric into strips for the younger kids. My older sons were able to cut their own strips.
Then, each of the kids selected their favorite prints and created a pattern (face-down) of the strips. I put a stripe of glue along the center and attached the chopstick to the center.
The kids tied each of the strips together. This was a great fine-motor skill activity!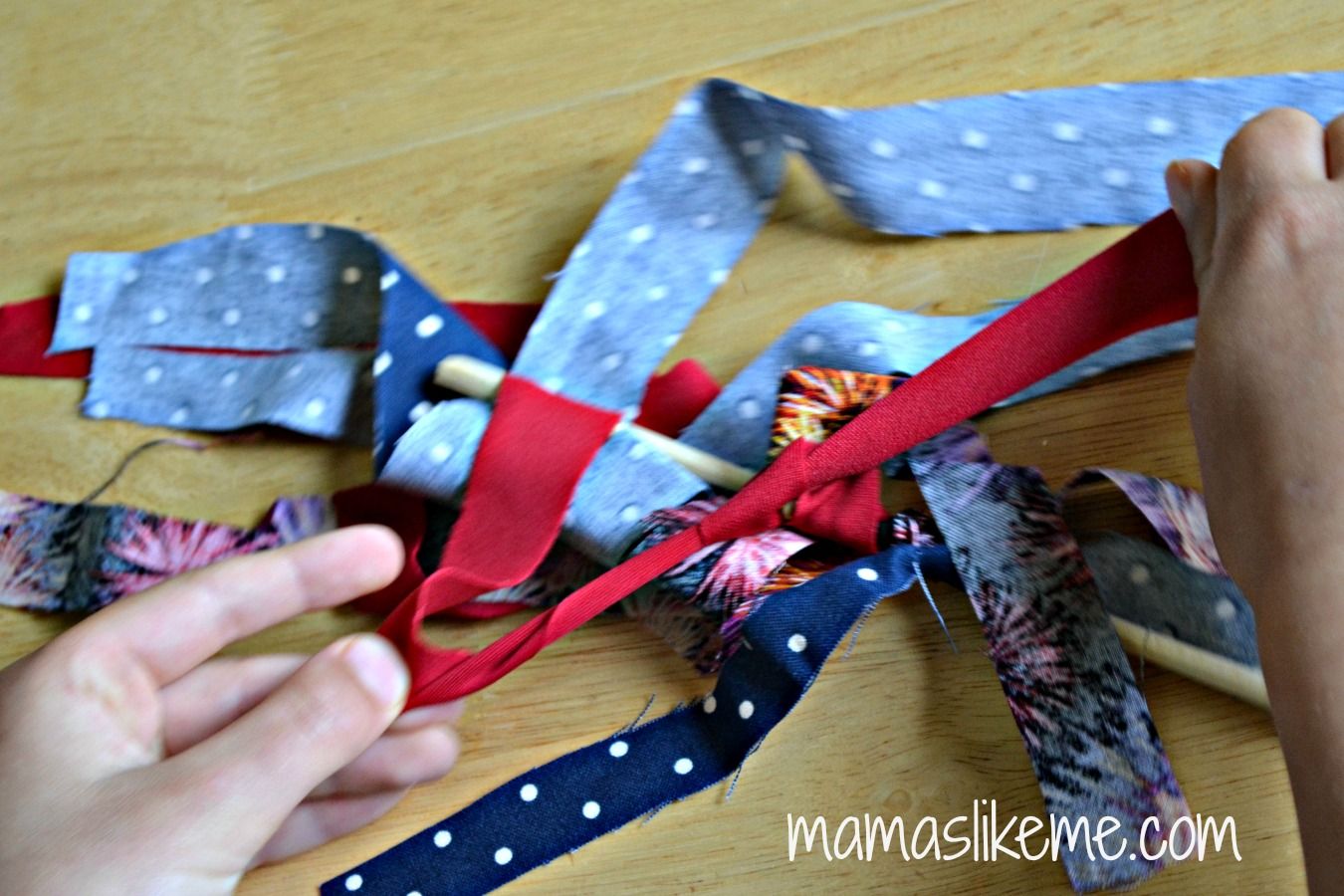 We attached an applesauce top to each of the sparklers to add an extra "pop" of color and to help protect the kids from poking each other with the chopsticks. Of course, my kids still ended up using them as light sabers and swords!
Boys will be boys!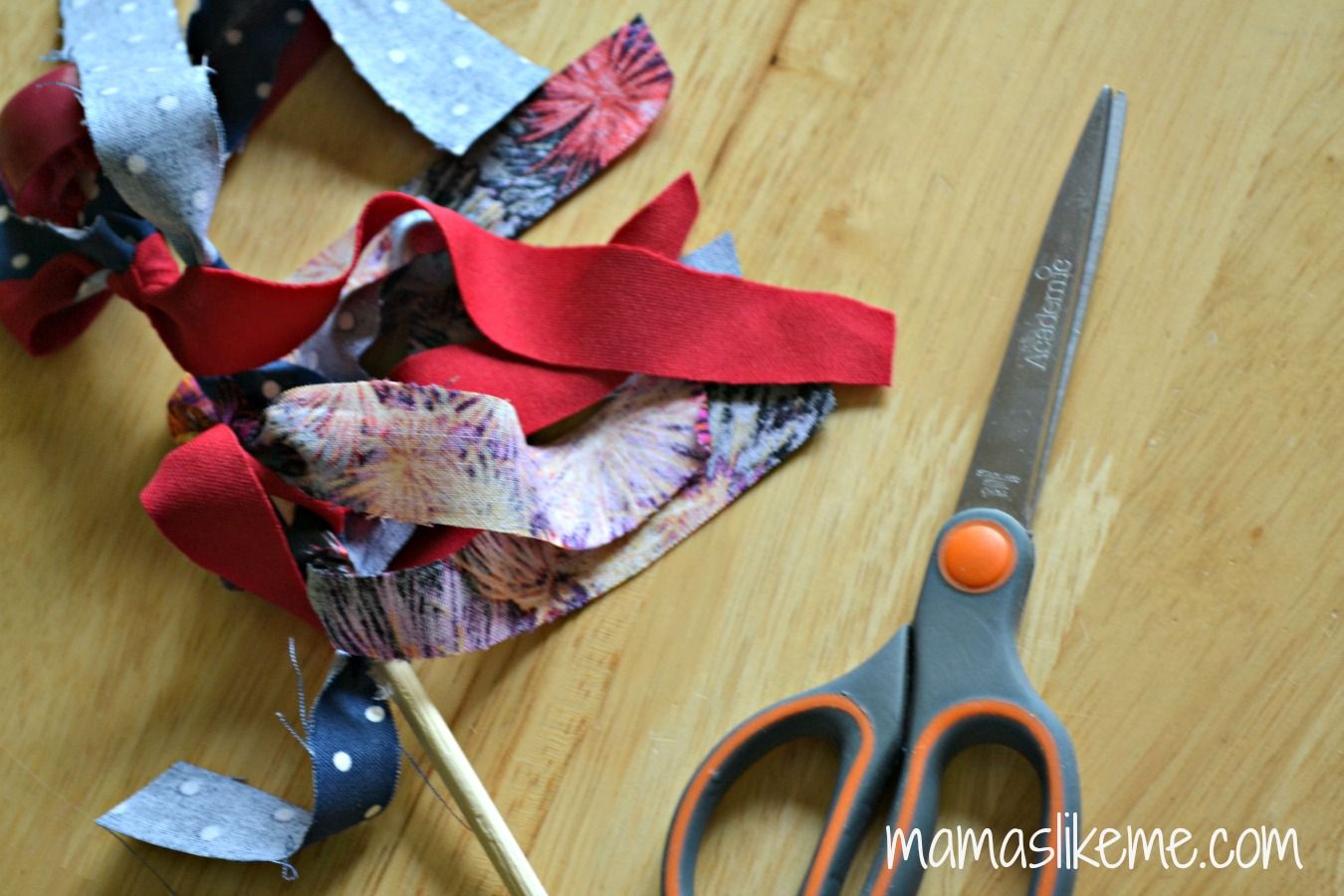 I packed them away for next year so we can take them to the 4th of July parade and keep the little ones happy!
Want more ideas for spending time with your kids? Be sure to follow us on our Facebook or Pinterest pages and sign up for emails to keep up with all the latest crafts, activities, and kid-friendly recipes!