Have you noticed a lot of sensory bins on the blog lately? I have a confession to make. It's not
completely
because I've discovered how wonderful they are for fine motor skills and developing language (they are!), or because they can lead to some fantastic pretend play (they can!). It's because my kids
love them
and because they'll play with them for HOURS! They're also cheap to put together (compared to what you could spend on toys) and they allow me to get some other work done or take care of the baby without feeling guilty!
I put this bin together shortly after I came home from the hospital with Kate and it was so loved by my youngest boys that we did it several times that week!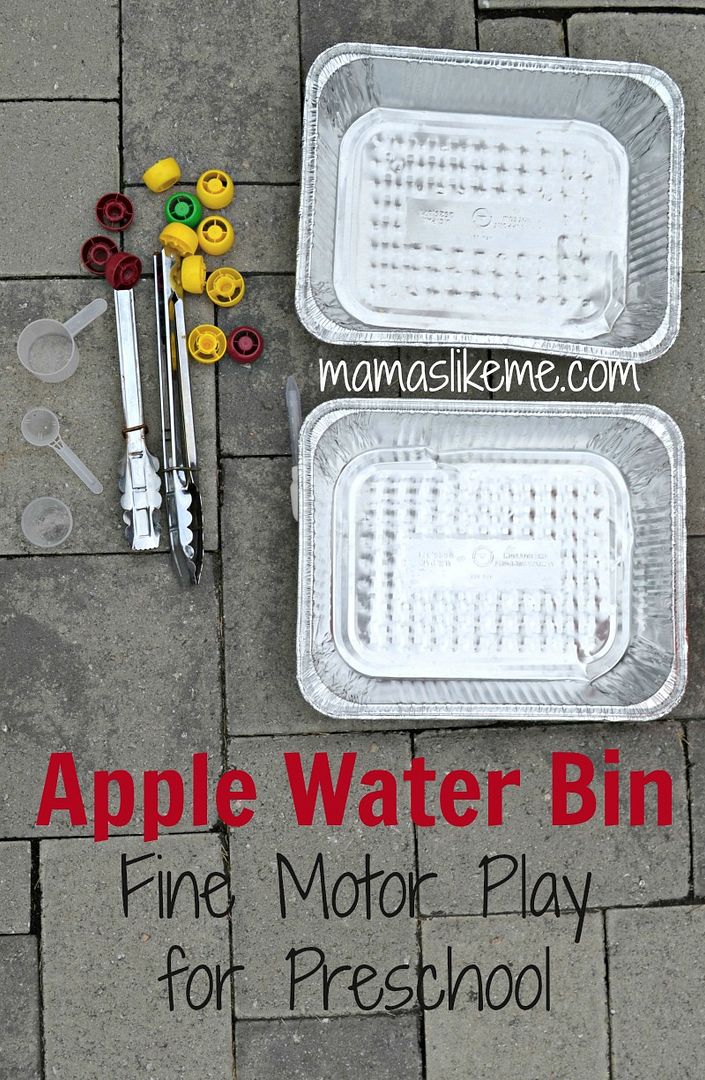 For our bins, I used:
2 containers (Any containers will do. These just happened to be from dinners that our wonderful neighbors delivered after we came home.)
Squeeze Pouch caps (I always keep these from baby food, applesauce, and anywhere we find them!)
Kitchen Tongs
and Scoops (affiliate link to the tongs I'd LOVE to get!)
Red Food Coloring (optional)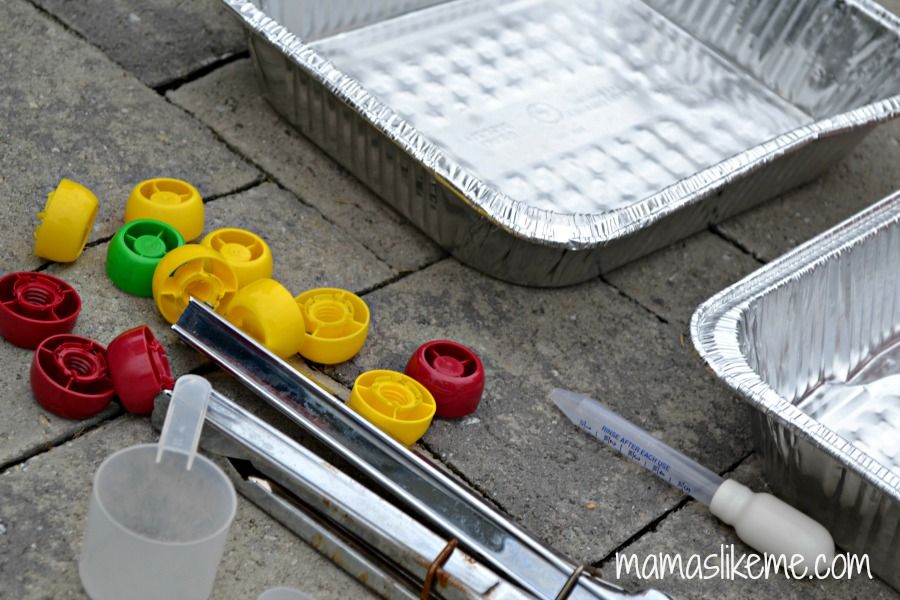 I set everything up outside and then used a pitcher to fill both containers with water. I don't recommend adding the water until you have everything set up where you want it just to reduce spilling. I added a few drops of water to each bin just to make it more fun for the kids. After all, everything is more fun in color!
Then, the kids had a blast "picking" apples with their tongs and transferring them from one bin to another.
We had challenges to see if we could pick certain colors of apples.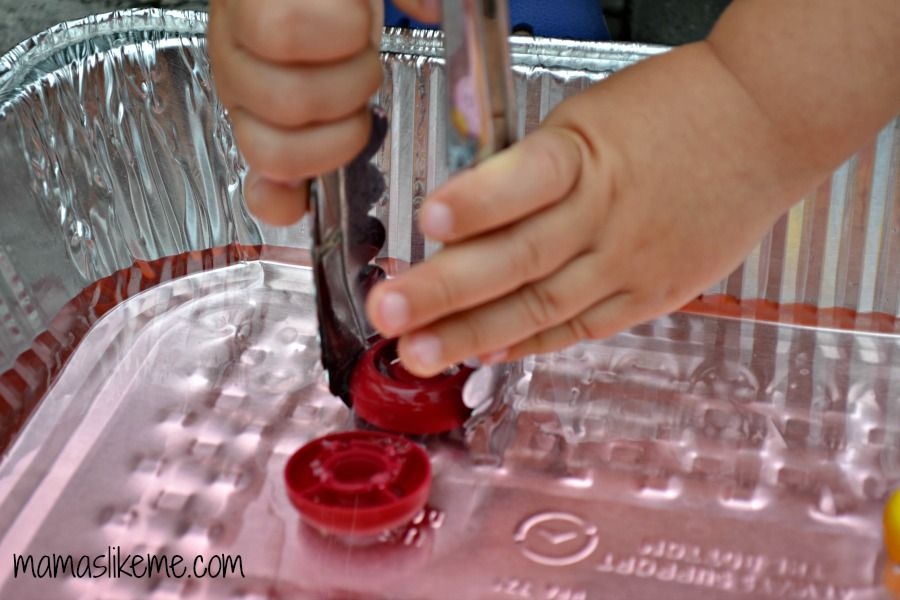 Then, I would ask them to bring me a certain number of apples.
When my 2-year-old's hands got tired using the tongs, he started scooping the apples to make it a little easier.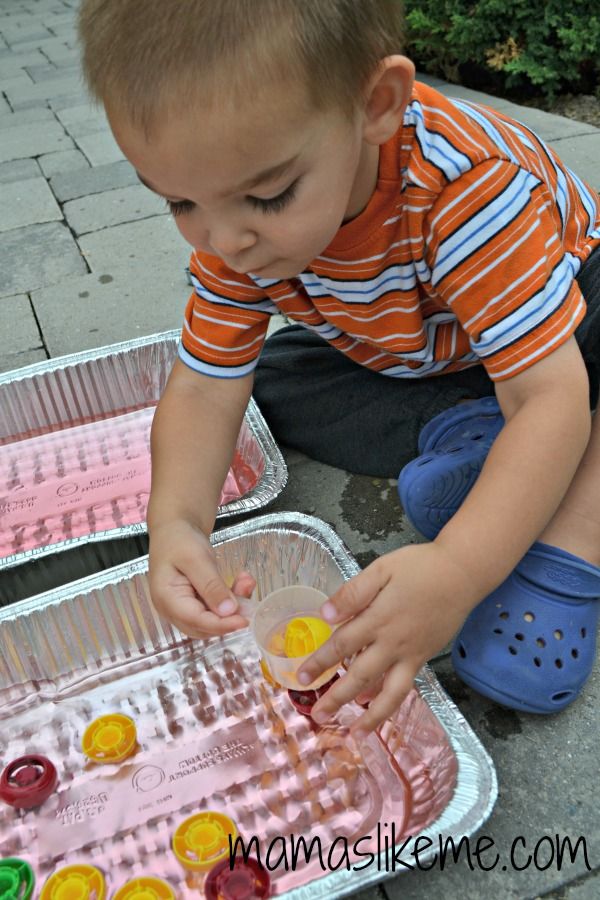 This was such a fun activity for them! If it's too cold where you are, you could easily bring this inside by using warmer water and setting a towel on the kitchen floor.
Want more ideas for spending time with your kids? Be sure to follow us on our NEW Facebook or Pinterest pages and sign up for emails to keep up with all the latest crafts, activities, and kid-friendly recipes!