As part of our Apple Theme, we created an "A is for Apples and Acorns" sensory bin! The kids have been playing with this bin all month long and have not gotten tired of it yet! Even the big kids have been playing with it after school.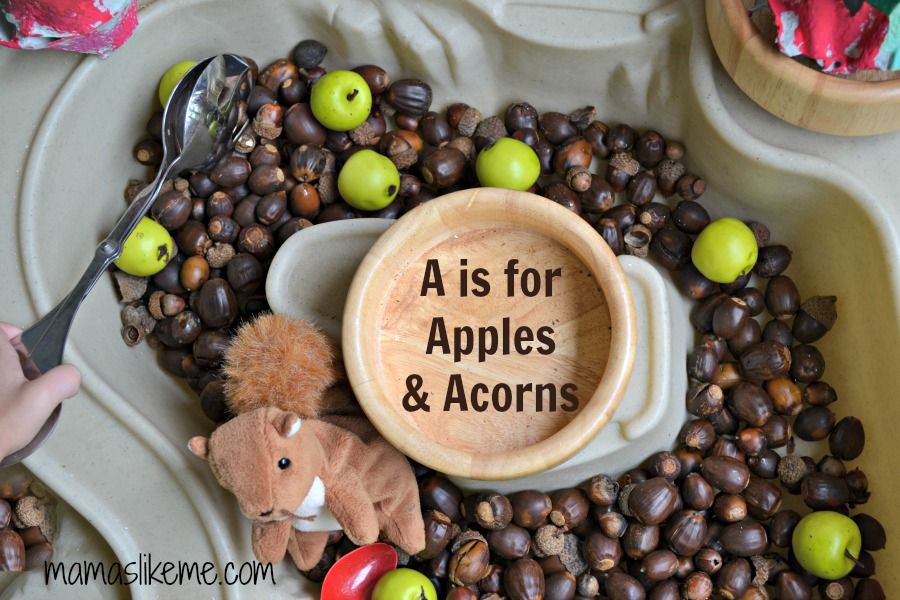 I made this bin in our sand and water table
(by far, my favorite toy EVER!) and included:
Acorns
Plastic Apples
from the Dollar Store
a
Squirrel Beanie Baby
Tongs
and Spoons for scooping
Wooden Bowls
Number Cards
Our Recycled Apple Craft
I wish that our property had old oak trees to produce beautiful acorns. Alas, we live in a newer development without an oak in sight. Thankfully, I have some wonderful friends who brought me a large grocery bag full of acorns. She also warned me that the last time she brought them into the house to decorate, bugs started crawling out a few days later.
So, first things first, when crafting and playing with nature, be sure to FREEZE OR BAKE the acorns before using them to avoid any unwanted visitors in your play. I baked ours in the oven for several hours at 170 degrees. Mine were a little burnt and lost their pretty green color, so I would recommend about 2 hours, but I'd still rather have well-done acorns than worms. Baking the acorns also made the whole house smell deliciously of Fall!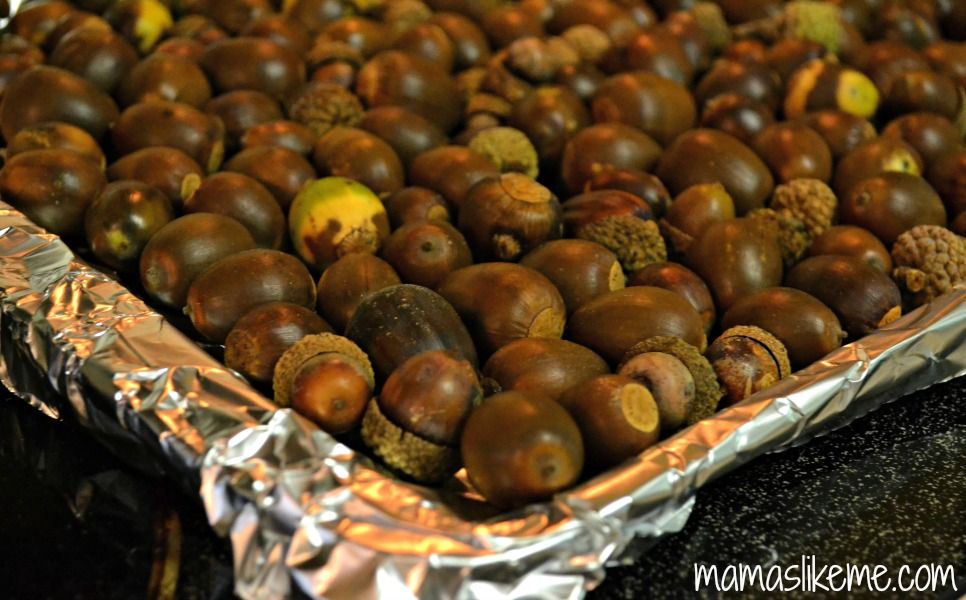 I added everything into our water table and let the kids loose to scoop and pile the acorns and apples.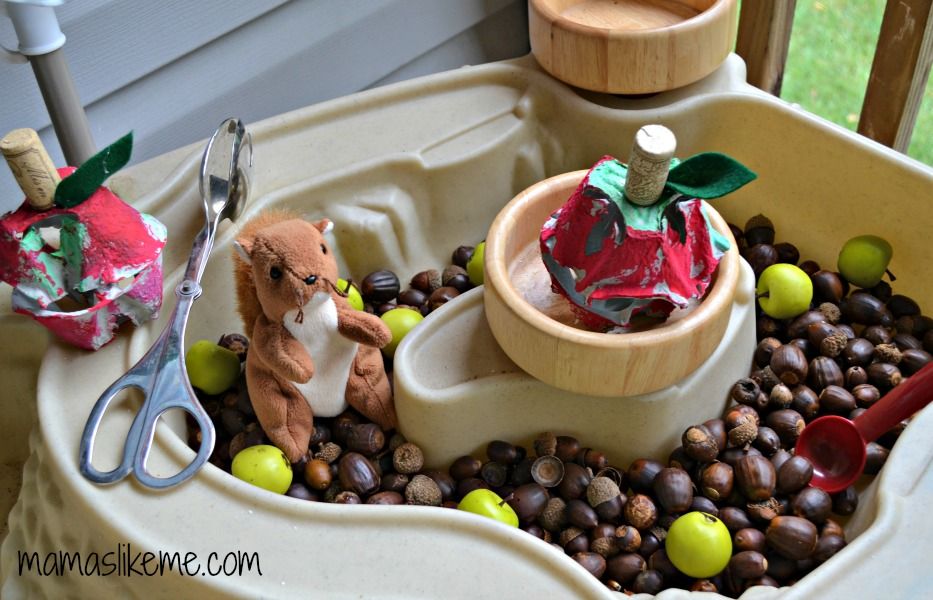 They loved filling and dumping the wooden bowls. My big salad tongs were a huge hit and required some coordination for them to use!
We also used the acorns to feed our stuffed squirrel. I would pull a number card out of our deck and the kids would collect that many acorns to feed the squirrel. This was a fun game for them to play with each other. They would take turns being the one to gather the acorns and it got them started counting the apples and acorns.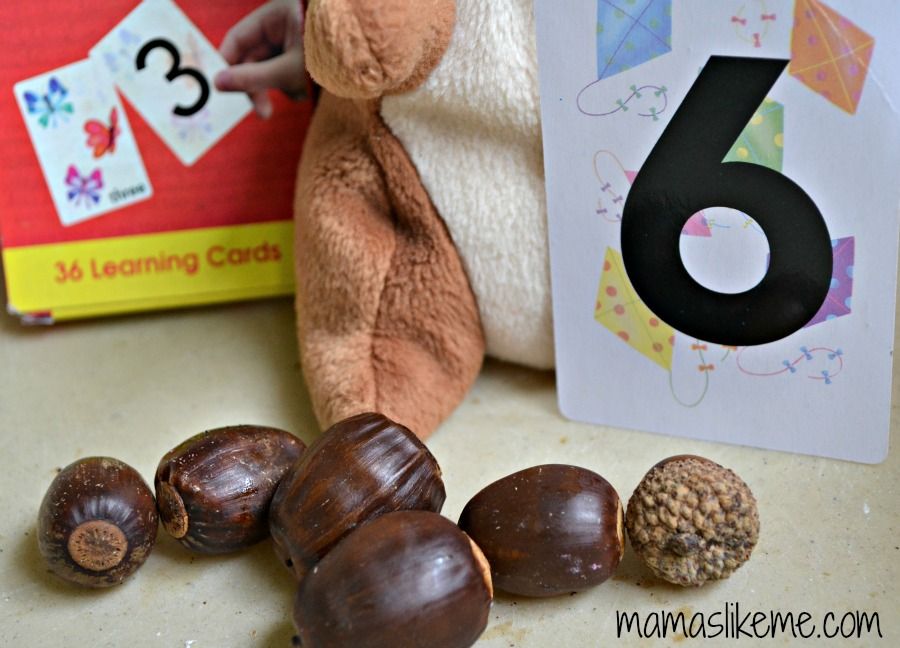 When the older kids came home they turned the acorn and apple bin into a restaurant complete with a hand-written menu on our
Chalkboard Easel
, with choices that included "nutty apple soup", baked nuts, apple tarts, and acorn surprise.
I have personally loved this sensory bin filler because it's so much easier to clean up than the rice and sand bins. The acorns are large and the kids love to use the tongs and bowls to gather them after their done playing!
Want more ideas for spending time with your kids? Be sure to follow us on our Facebook or Pinterest pages and sign up for emails to keep up with all the latest crafts, activities, and kid-friendly recipes!