Whenever I start planning a unit for the Daycare kids, I come up with a list of books and try to come up with activities and crafts to go with those books. One of our favorite crafts with the
Farm Theme books
was this handprint hen with our reading of The Little Red Hen. I love this book because it teaches kids that it's important to help out with work and that everyone can enjoy the rewards if everyone pitches in. This is something we review
every
day at clean-up time!
For our craft, we used:
Red plates
Red, black, and orange construction paper
Scissors
Glue
I traced and cut out handprints for each of the kids. Based on your child's age, they can do more or less of this on their own.
Then, we glued two black circles for the eyes, an orange triangle for the beak, and a red gobbler along with their handprint.
As the hens dried, we made our own cinnamon raisin bread using the bread-maker.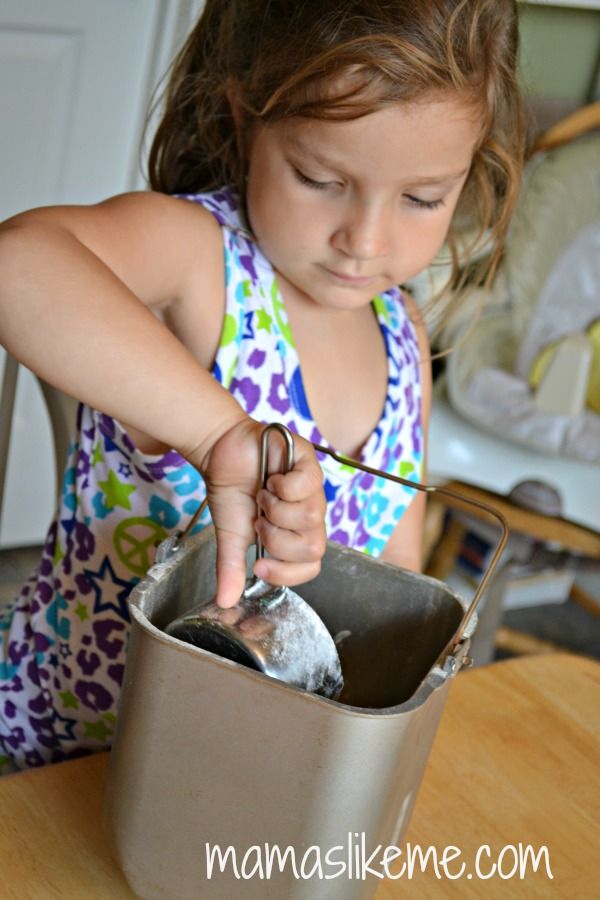 I love cooking with the kids because it gives them an opportunity to practice math skills and gain real life skills that they will need in the kitchen. Kids can learn so much by measuring, pouring, and stirring ingredients together. Plus, they're more likely to sample new things when they've had a hand in preparing them.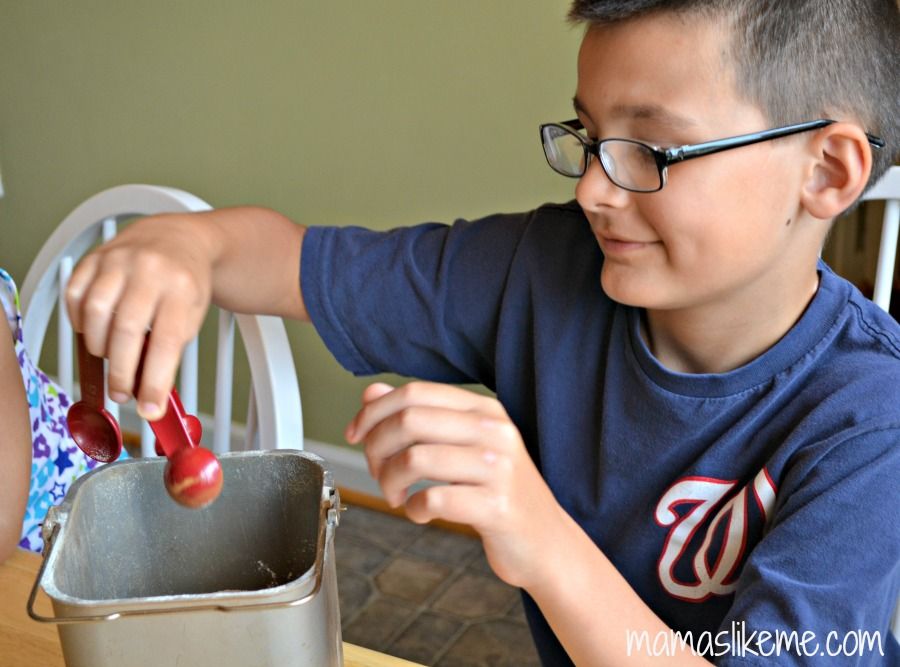 Cinnamon raisin bread is one of my husband's favorites, but he also loves our
snickerdoodle raisin bread
.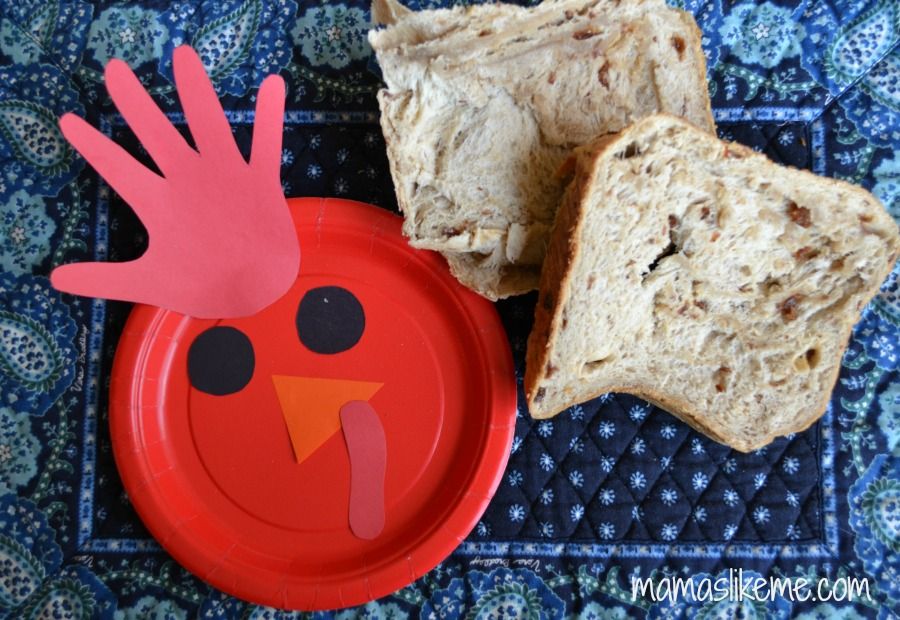 Want more ideas for spending time with your kids? Be sure to follow us on our Facebook or Pinterest pages and sign up for emails to keep up with all the latest crafts, activities, and kid-friendly recipes!