This is one of those classic activities that everyone needs to try with their children at least once (or many, many times). As part of our farm theme, we read The Little Red Hen and made adorable handprint hens to go along with it. Then, we made our own bread and what goes best with homemade bread? Why, homemade butter, that's what!
This activity is great for introducing science investigation of solids and liquids with young kids.
For this activity, you'll need:
Heavy cream
Baby Food Jars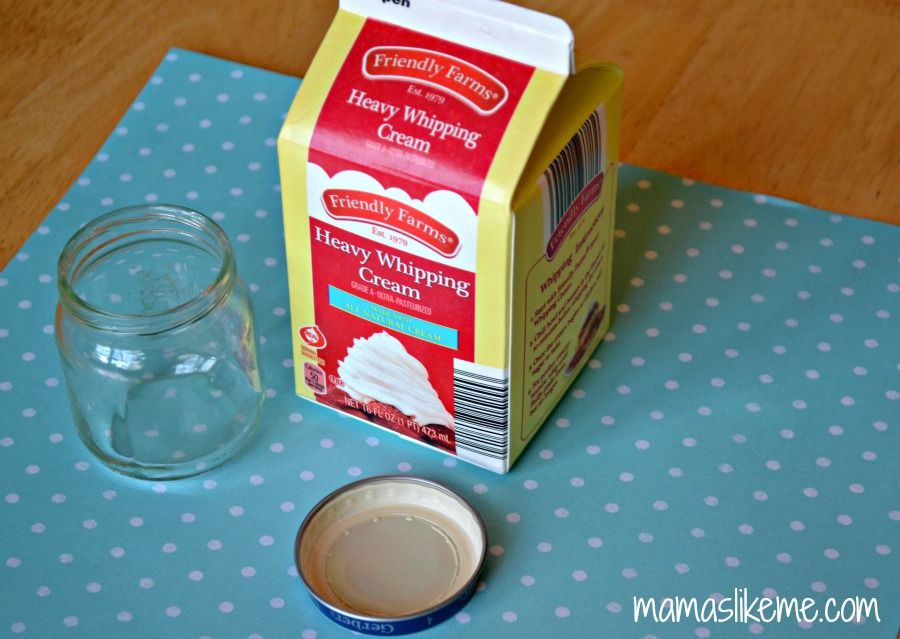 We let our cream sit on the counter for a bit to bring it to room temperature. This saved the kids from having to shake too long!
We filled our jars about 2/3 full of cream and made sure the lids were on tight. (This is important!)
Then, the kids got to work shaking their jars. I found it best to fill a few jars and let the kids pass them around. That way, no one had to shake for too long and they still got excited when it was their turn to shake.
After about 10 minutes, the cream turned into butter (solid) with buttermilk (liquid) on top. You can pour off the liquid or save it to use later. We just poured ours off into the sink. Then, I took a spoon to squeeze out any extra liquid and stir the butter into a nice creamy consistency.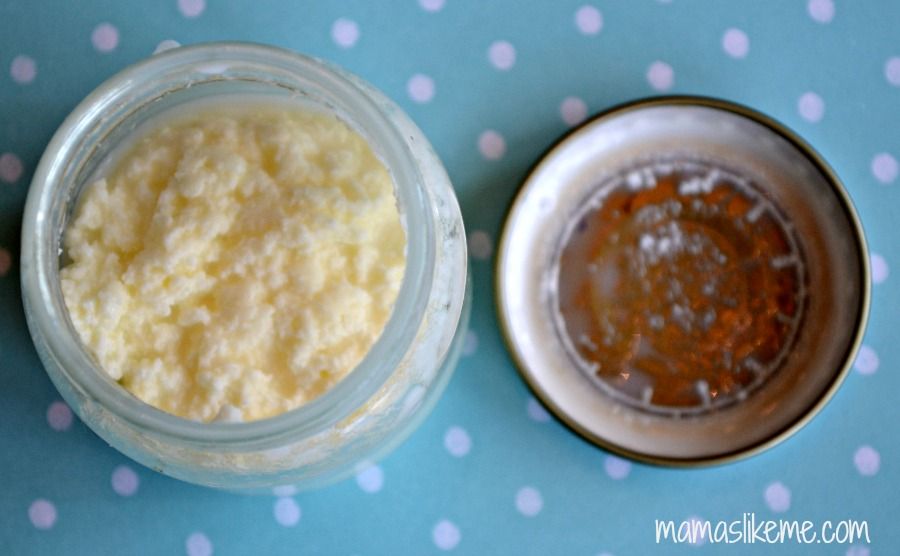 Then, we added just a pinch of salt to our jars and stirred up the butter.
Seriously, this was the
best
-tasting butter I have ever had! The kids loved it and couldn't wait to try it on our cinnamon raisin bread. This would also be good in a classroom with just plain crackers or toast.
Want more ideas for spending time with your kids? Be sure to follow us on our Facebook or Pinterest pages and sign up for emails to keep up with all the latest crafts, activities, and kid-friendly recipes!