As part of the
Fine Motor Skills from A-Z
series, we're bringing you ways to craft and play with Q-tips.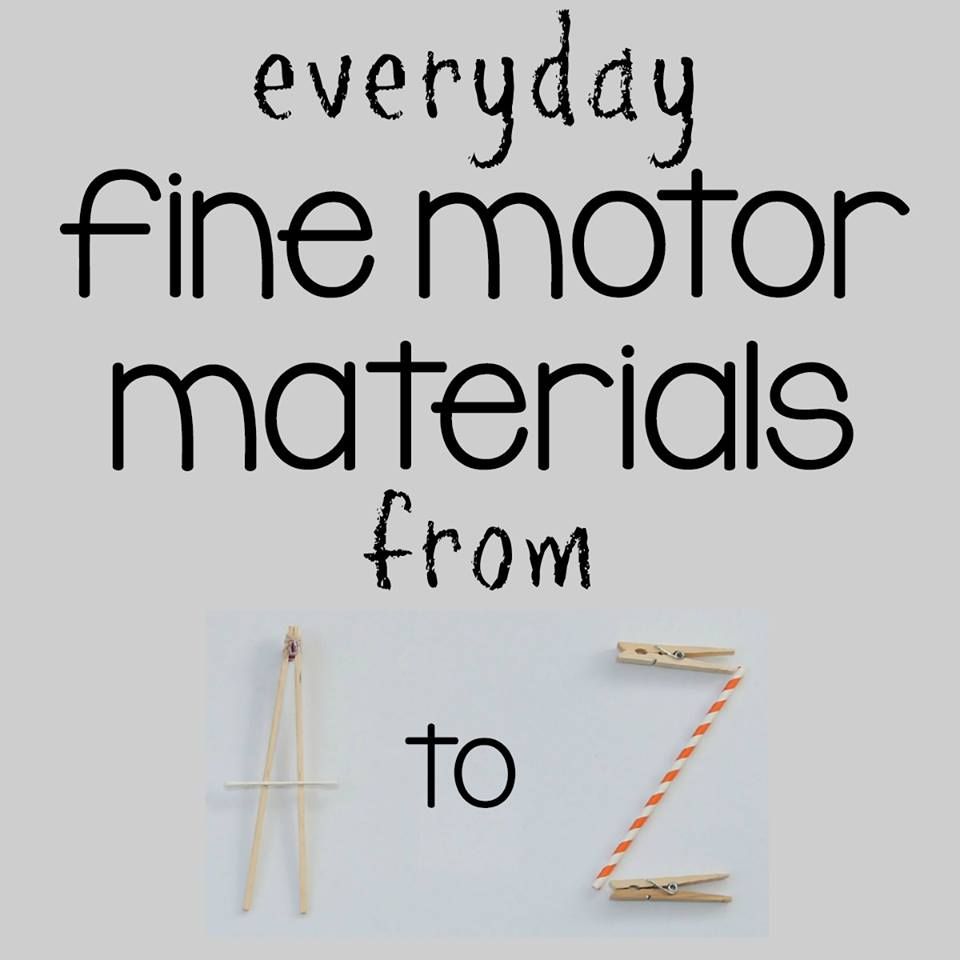 I love using Q-tips with the kids because they are inexpensive, always on-hand, and are great for helping little hands develop those fine motor skills necessary for writing.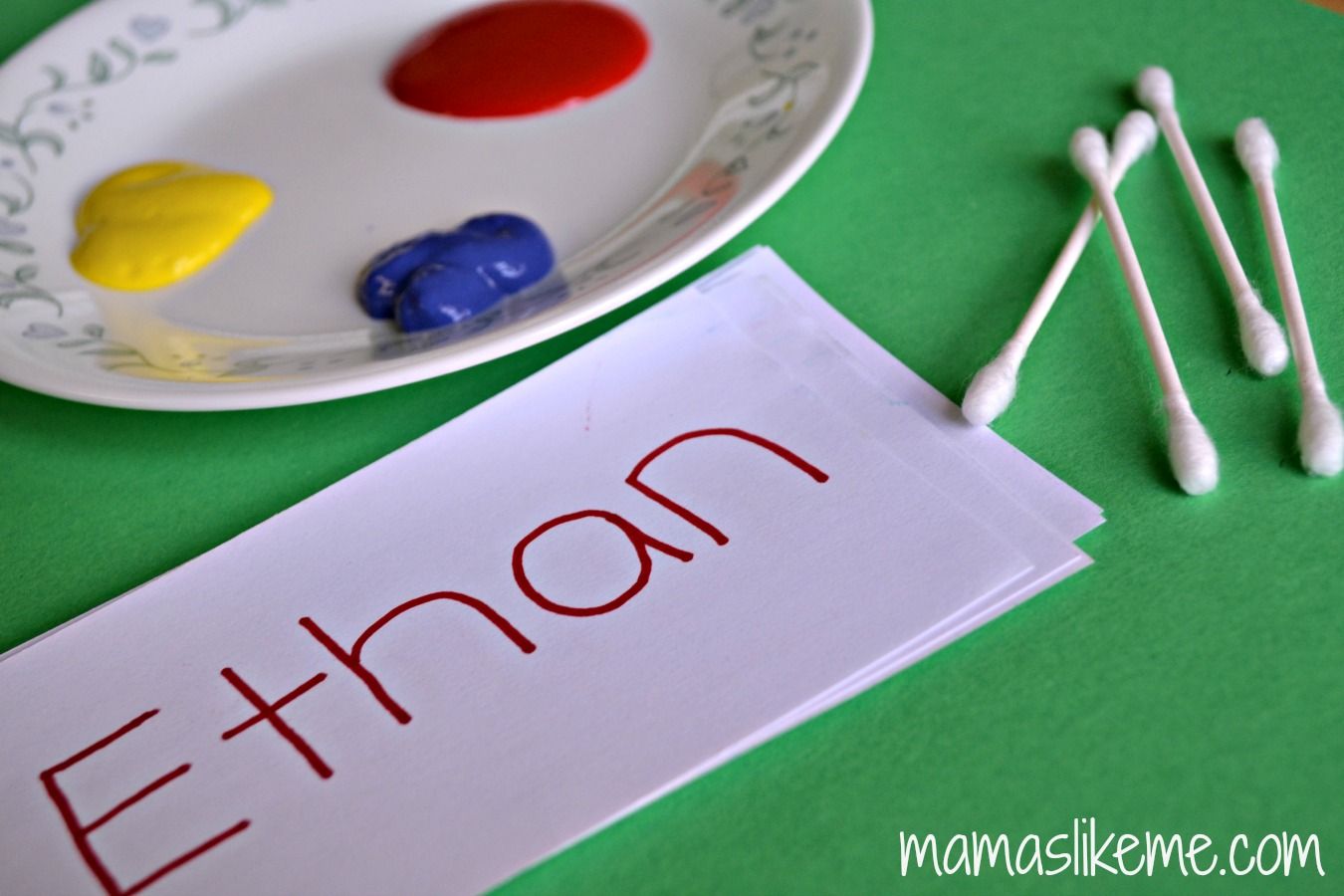 First, we used the Q-tips to practice our names. I encouraged the kids to use the Q-tips to create dot patterns on the cards with their names. Some of the kids did this, and others chose to trace their names with different colors. Either way works great!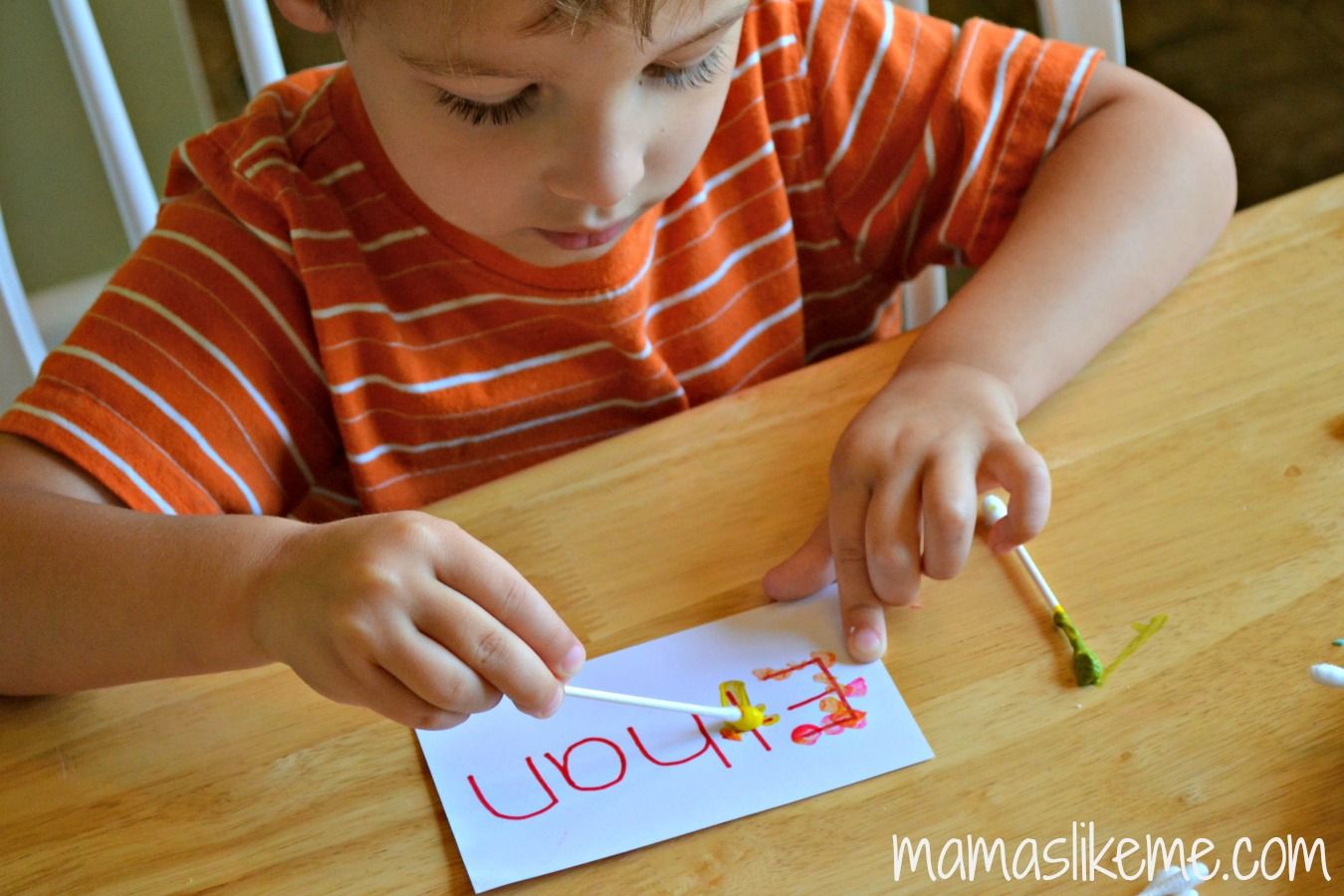 After working with their names, some of the kids wanted to continue painting with the Q-tips and explore mixing the colors. You'll notice in the first picture that I gave them primary colors to start with and they had fun mixing them to see what colors they could create!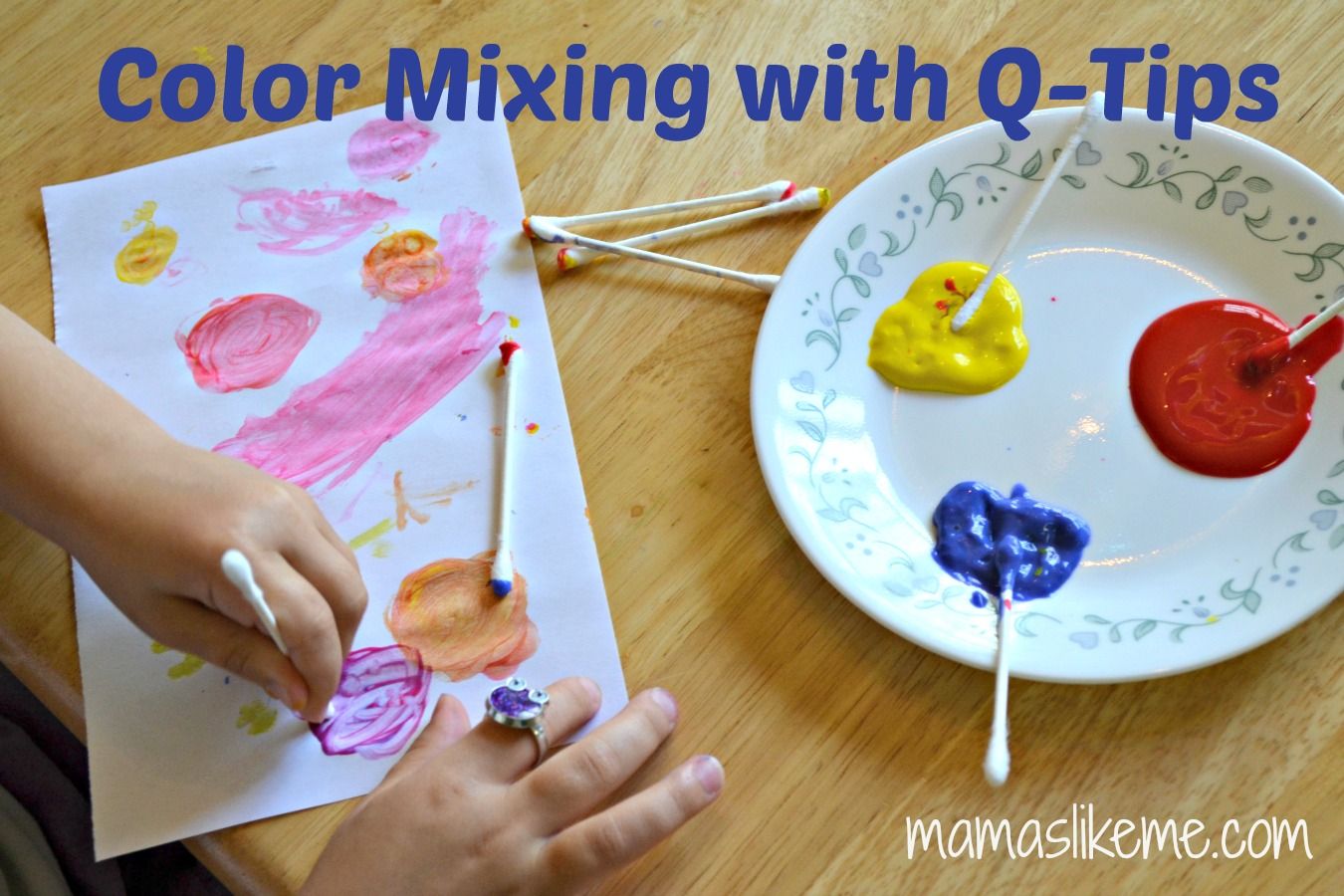 Then, we used tape and q-tips for some shape and line fun!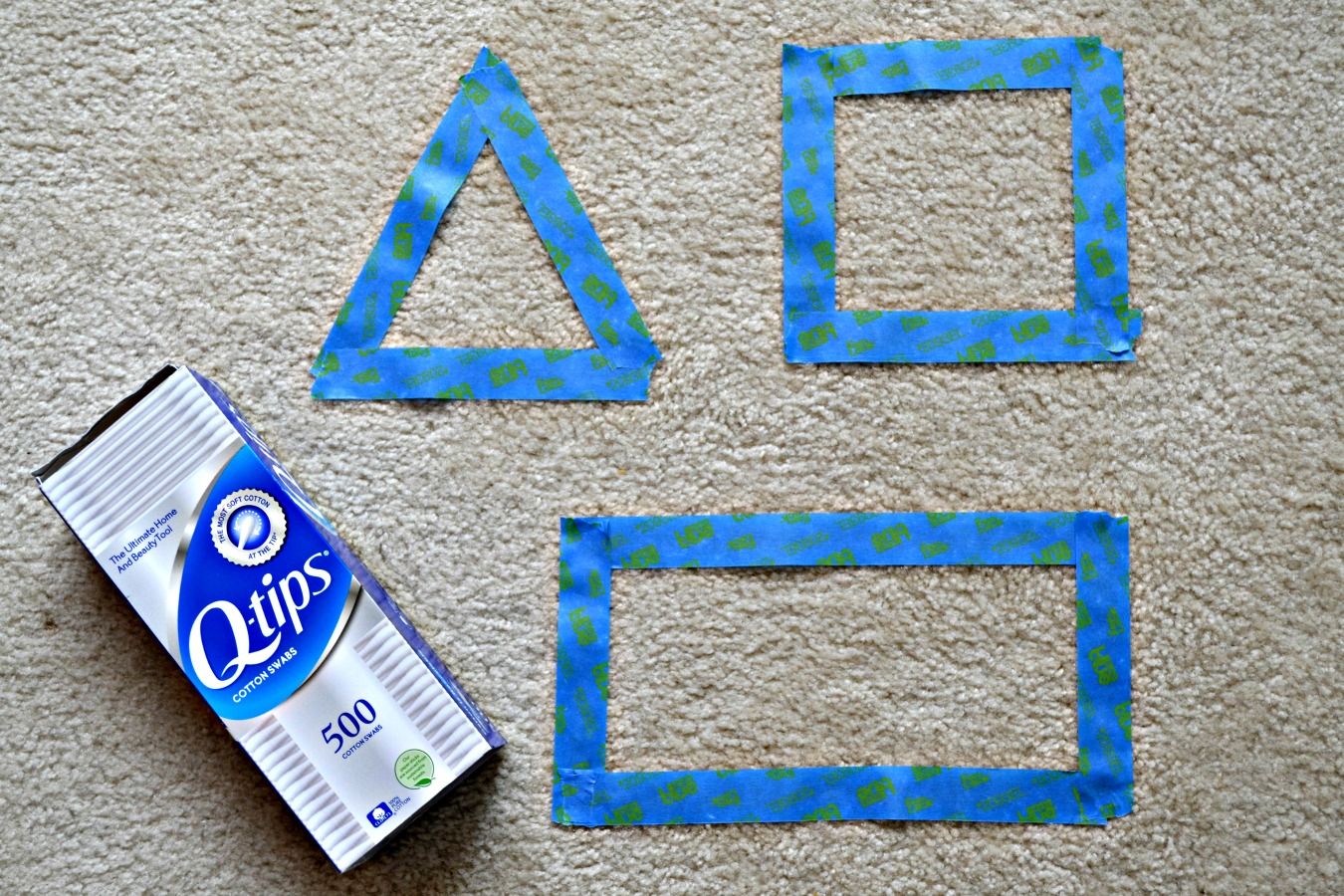 This was a great activity for my 2 and 3-year-olds who are learning attention to lines and identifying shapes.
My 3-year-old especially enjoyed naming and creating the shapes out of Q-tips. He then took them and started creating his own shapes and patterns with the Q-tips.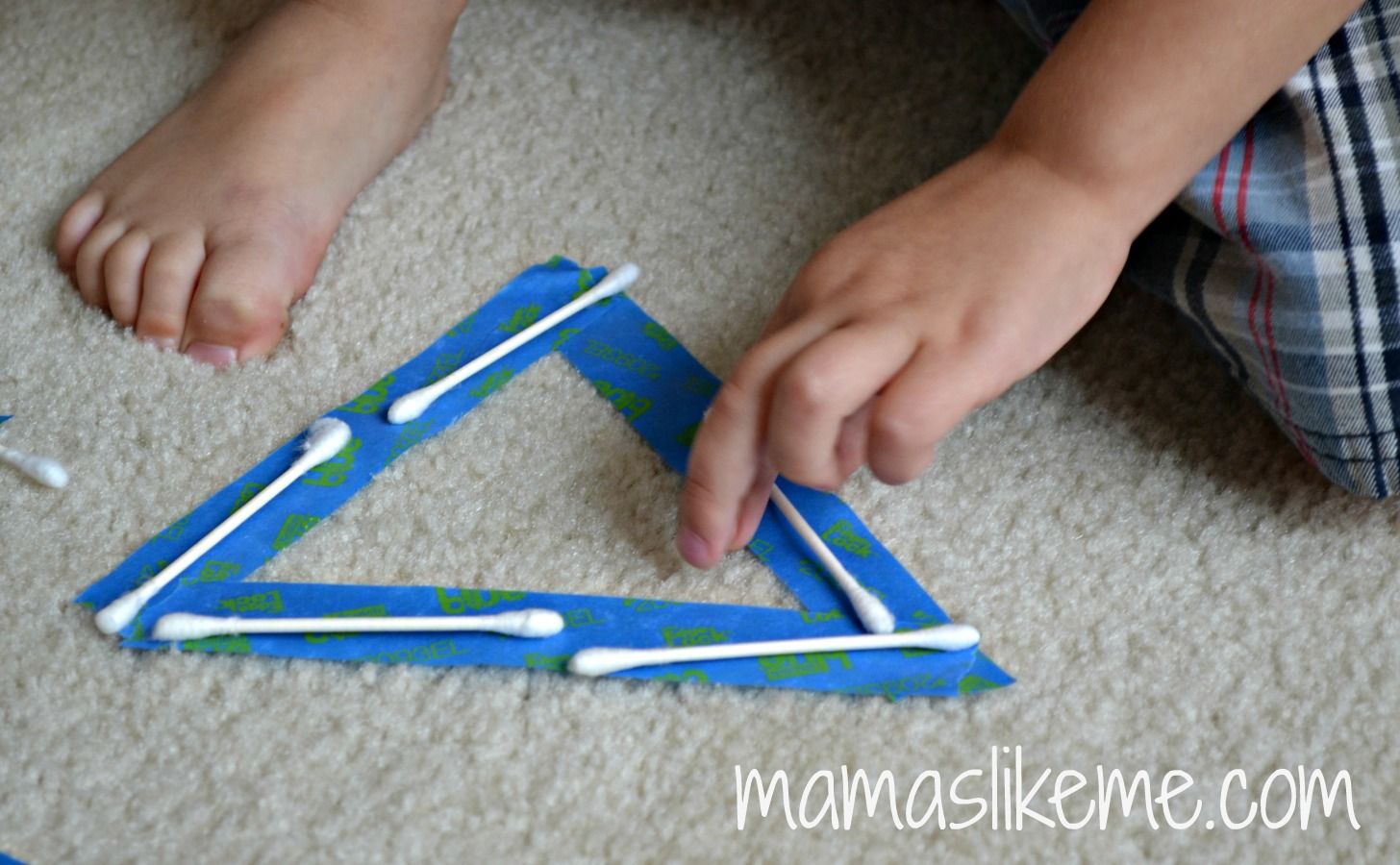 Here are some other great crafts and activities that use Q-tips: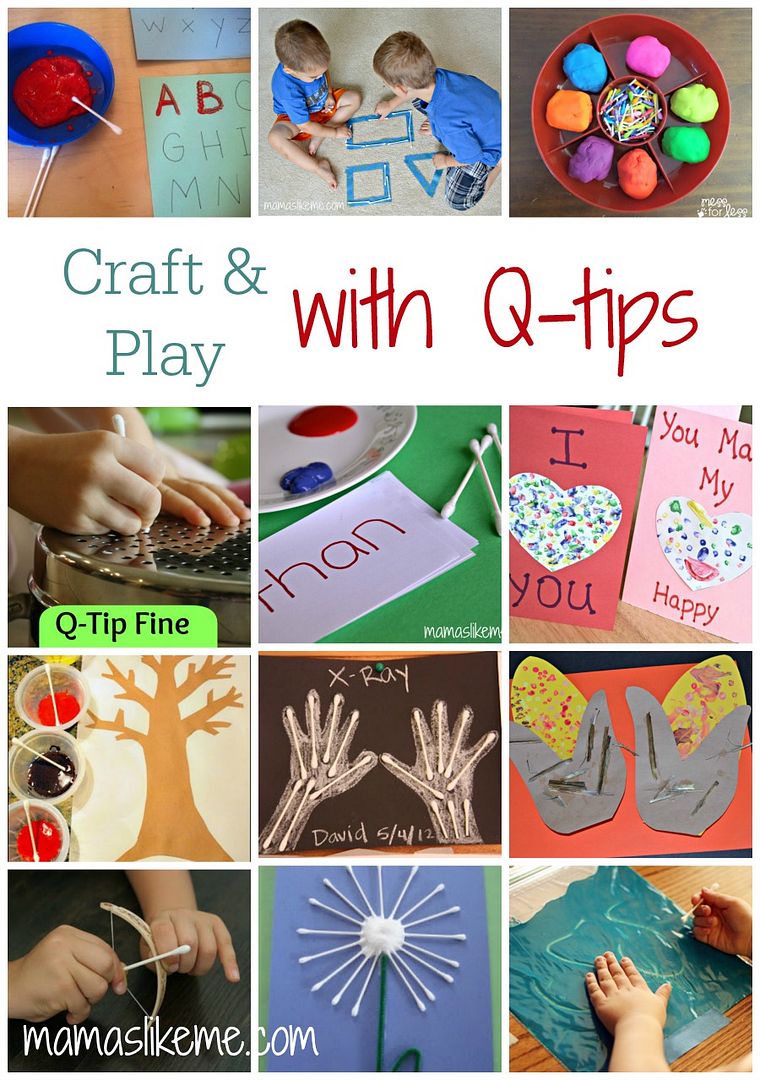 Q-tips and Straws
- Mess for Less
Q-tip Printing Practice
- Rockabye Butterfly
Q-tip Fine Motor Play
- Fantastic Fun and Learning
Q-tip Dandelions
- No Time for Flash Cards
Q-tip Bow and Arrows
- The Brooding Hen
Paint Bag Writing with Q-tips
- Let's Explore
Q-tip Symmetry Art Valentines
- Mamas Like Me
Q-tip Indian Corn
- Mamas Like Me
Q-tip X-rays
- Snippets...it's the little things
Q - tip Fall Trees
- Mess for Less
Q - tip Snowflakes
- 3 Dinosaurs
Q-tips and Play Dough
- Mess for Less
Want more ideas for spending time with your kids? Be sure to follow us on Facebook or Pinterest and sign up for emails to keep up with all the latest crafts, activities, and kid-friendly recipes!