This morning began like any other, albeit a little earlier than most. I made the bed, got dressed, started a load of laundry, and made a list of all the things I had to do today. As I went about the morning, I felt you kicking and it hit me that this is the last day that we'll be a family of 6. This is the last day that I'll feel you rolling and stretching inside of me.
You, my little princess have, by far, been the most difficult of my pregnancies. Even worse than the first where I threw up for the first 4 months. Maybe it's because I'm older now, this body doesn't bounce back like it used to. Maybe it's because I used this pregnancy as an excuse to cave to all my cravings for late night nachos and ice cream. Maybe it's because of the high blood pressure, the severe anemia and the swelling, but my body is screaming at me that this is the last one. And, now that it's almost over, I find myself trying to hold on to each kick and hiccup.
I made pancakes for breakfast and realized that next time I do this, you'll be here watching me. We'll be adding one more place at the dinner table for you. Your swing is in the living room and your bouncy seat is ready to go. Your clothes are washed and folded neatly in your drawers and your diapers are stacked waiting for you to come home.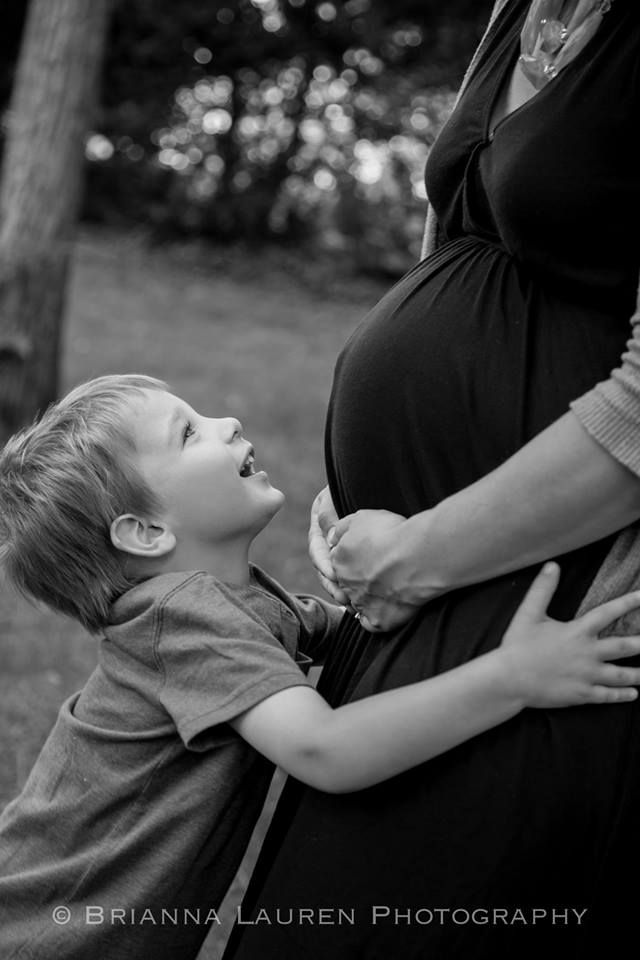 We spent the morning riding our bikes and the weather was beautiful. Your 3-year-old brother asked (again) for us take his training wheels off and I couldn't help but think about the day we brought him home from the hospital. I remember it like it was yesterday. I remember the day that each of you came home - the excitement, the fear, the wonder! It reminds me again how precious this time is and how very fast it all goes. In just a few years, you'll be racing around with them on a bike of your own.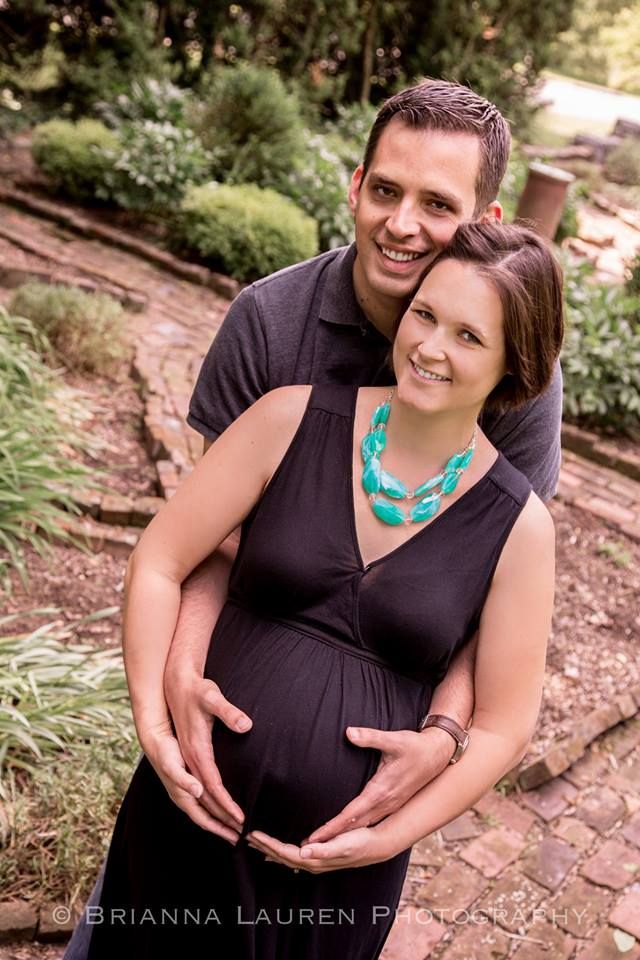 Some people think we're crazy for adding a 5th baby. They worry about us having enough time, or love, or energy, or money for each of you. I wish I could explain to them that we don't divide these things, that our capacity to love grows with each of you - that each of you have taught me more about patience and love and joy than I could ever have imagined.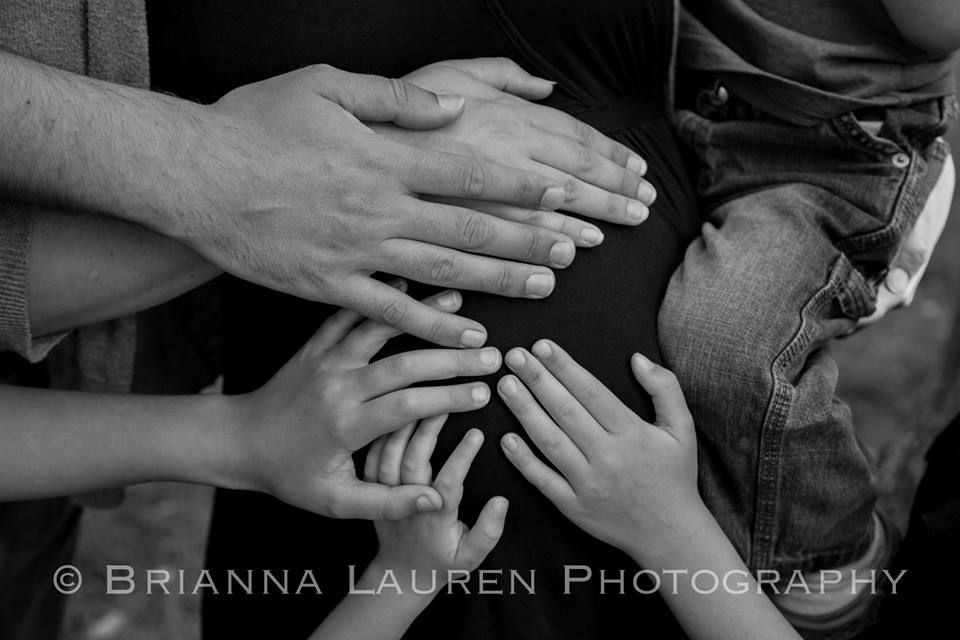 Your brothers are so excited to meet you. Your oldest brother has been waiting for a baby sister for almost 6 years. You, my dear, are a very lucky little girl. I'm sure all moms feel this way, but I've never seen a group of boys that love each other and look out for each other like your brothers.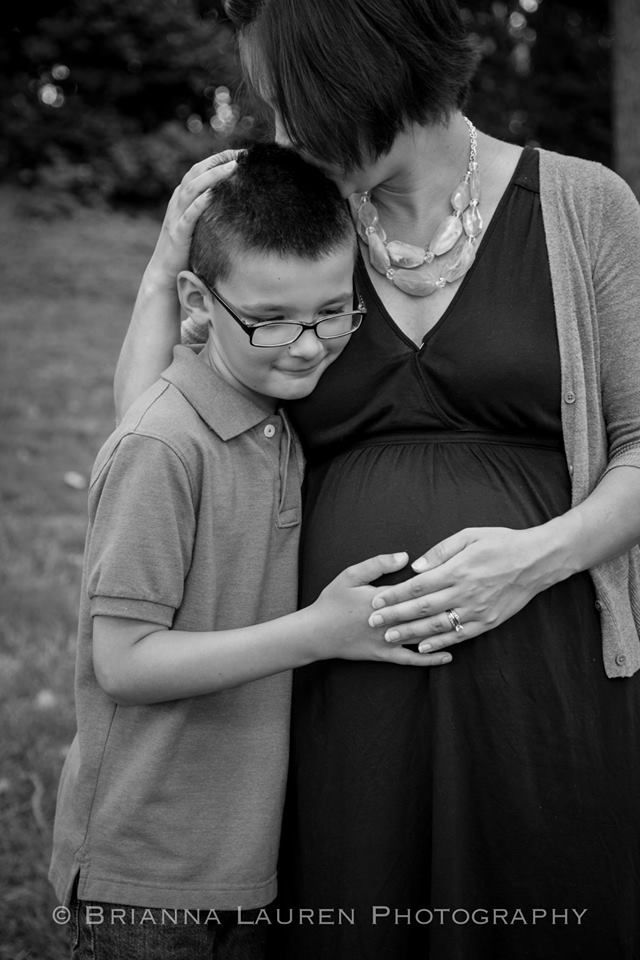 Tonight, as we said prayers and tucked your brothers in, I got a little teary as I listened to your Daddy pray for you. They pray for you every night, that you'll be healthy and that they'll get to meet you soon. I read an extra story with your youngest brother because I realized that tonight will be his last night as the
baby
of the family. I'll admit that I cuddled him a little extra and gave a few extra hugs to everyone knowing that things are about to change.
I hope you sleep tight my little ones, because no matter how perfect I think our family is today, tomorrow it's going to be even better!
Thanks for stopping by! I'd love to hear from you in the comments and have you join us back again!

Want more ideas for spending time with your kids? Be sure to follow us on our Facebook or Pinterest pages and sign up for emails to keep up with all the latest crafts, activities, and kid-friendly recipes!