My 2-year-old loves Play-Doh so much that it is typically the first thing he wants to play with each morning. Needless to say, we go through a lot of it and I just couldn't bring myself to buy more, so we've been trying our hand at making our own doughs. I love this recipe because it doesn't require cooking and there's no need for cream of tartar, which can get pretty expensive when you're buying it from the spice aisle at the grocery store!
For this recipe, you'll need:
4 cups flour
1 1/2 cups salt
2 TBSP oil
1 cup hot water
Food coloring
We chose to make 4 different colors from our dough recipe so that each of the kids could have their own color, so we used 4 separate bowls. Each bowl got 1/4 cup hot water.
Then, we added 1 1/2 teaspoons of oil to each bowl.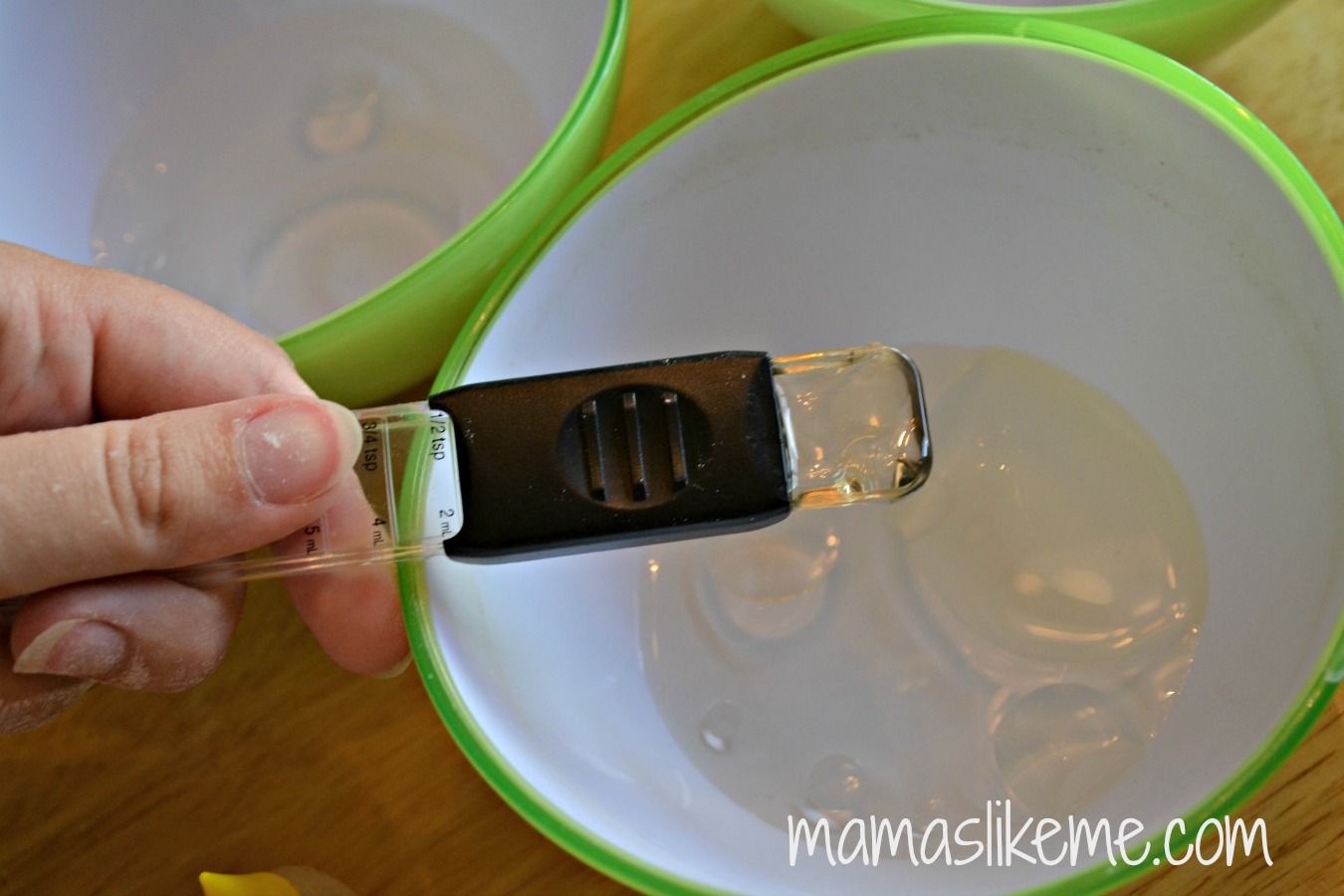 And a few drops of food coloring. The purple didn't come out quite as vivid as I'd hoped, so next time I would definitely add a few more drops! By the way, this is a great time to bring in some science with color mixing and some math by counting the number of drops with young children.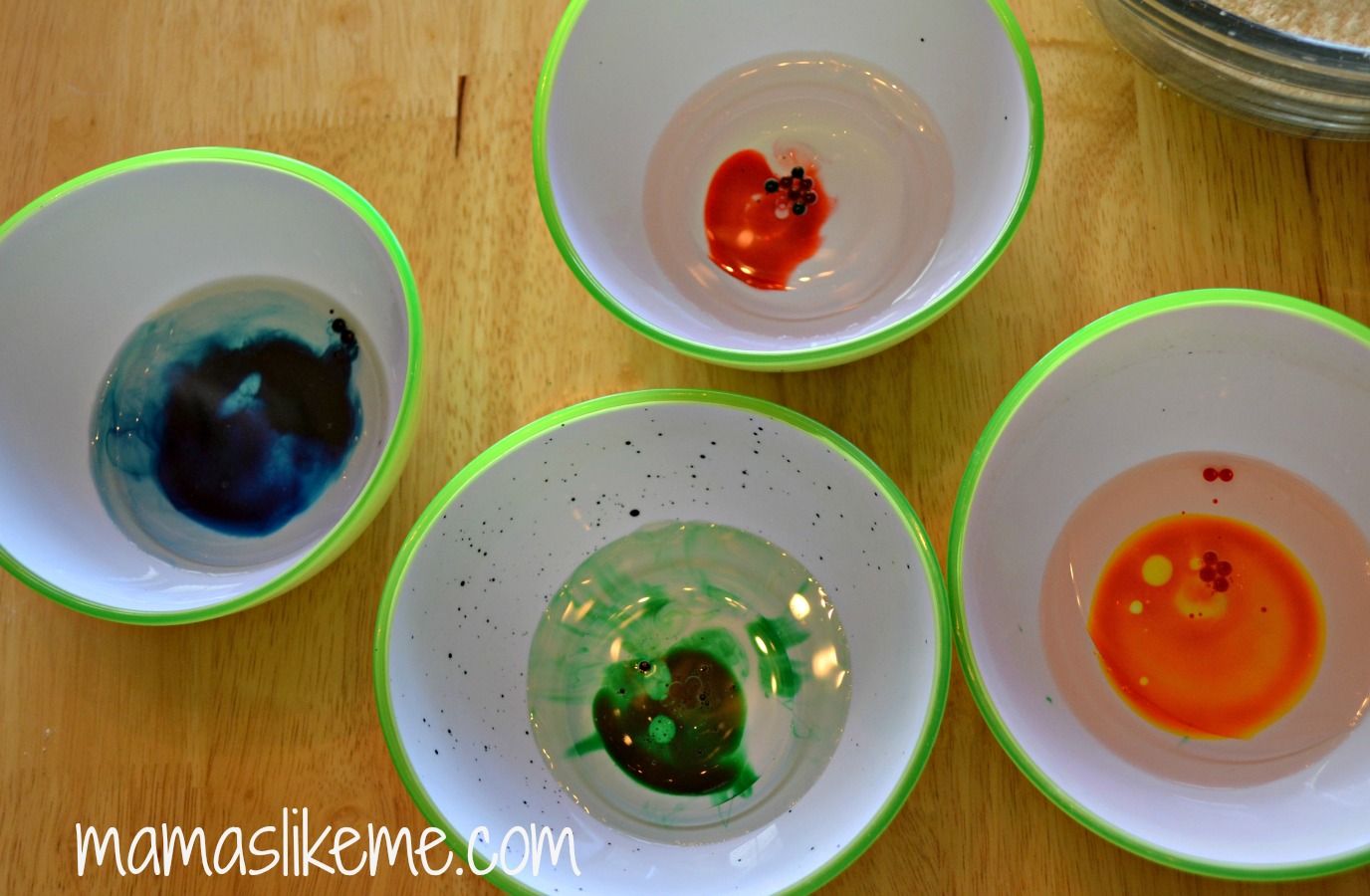 In a large bowl, we added the 4 cups of flour and 1 1/2 cups of salt. The kids love measuring and pouring, which is teaching them valuable math skills.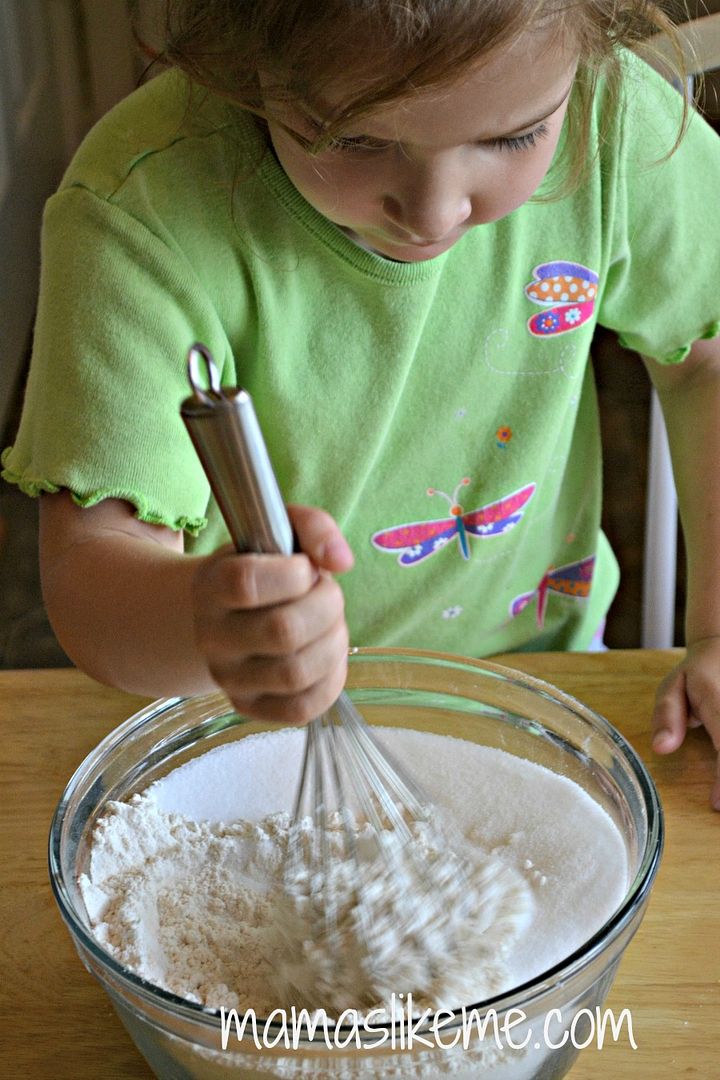 We poured a cup of the flour mix into each bowl. Yes, this left us with extras...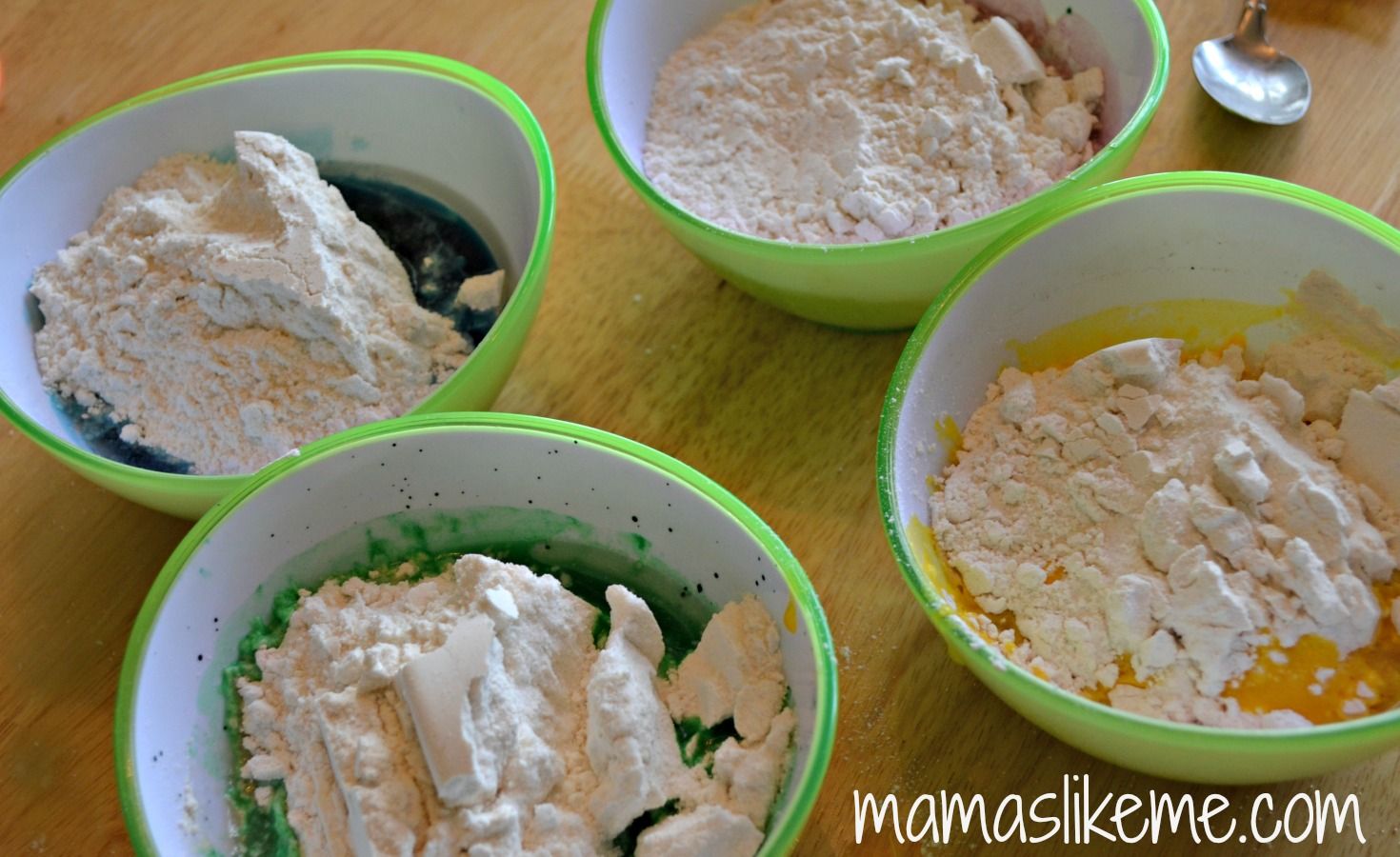 We mixed up the bowls with a good stir...
And then dumped them onto a floured table (using our leftover mix) and began kneading.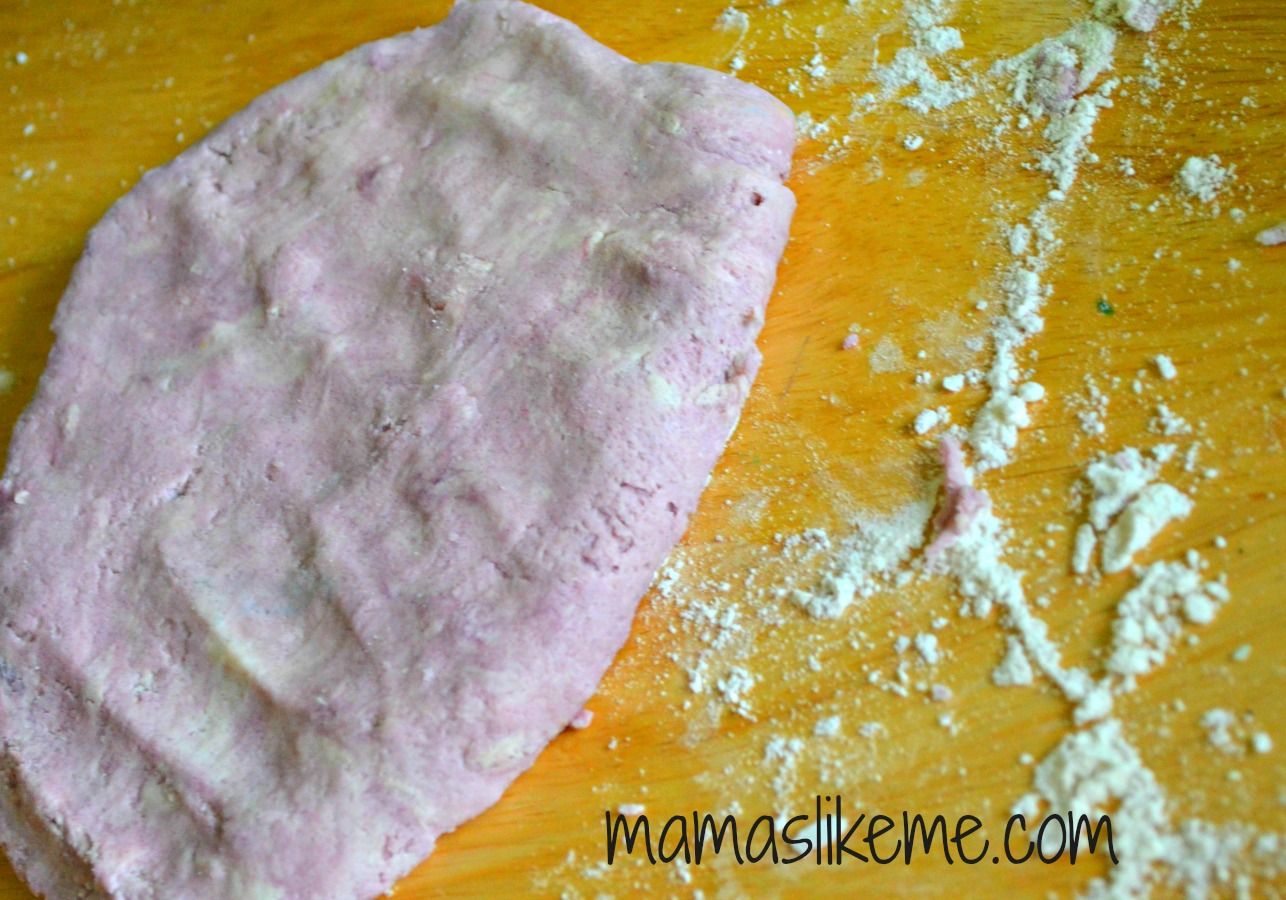 This is where you may have to add a few drops of water or a little more of the flour mix to get just the right consistency. Each of our doughs had a different feel to them. Some of the kids preferred theirs to be a bit stickier, which others wanted a more "moon dough" feel. Either way they were happy with the results.
So, what did we do with our dough? We rolled, and kneaded, and built up our hand muscles making cookie cutter shapes.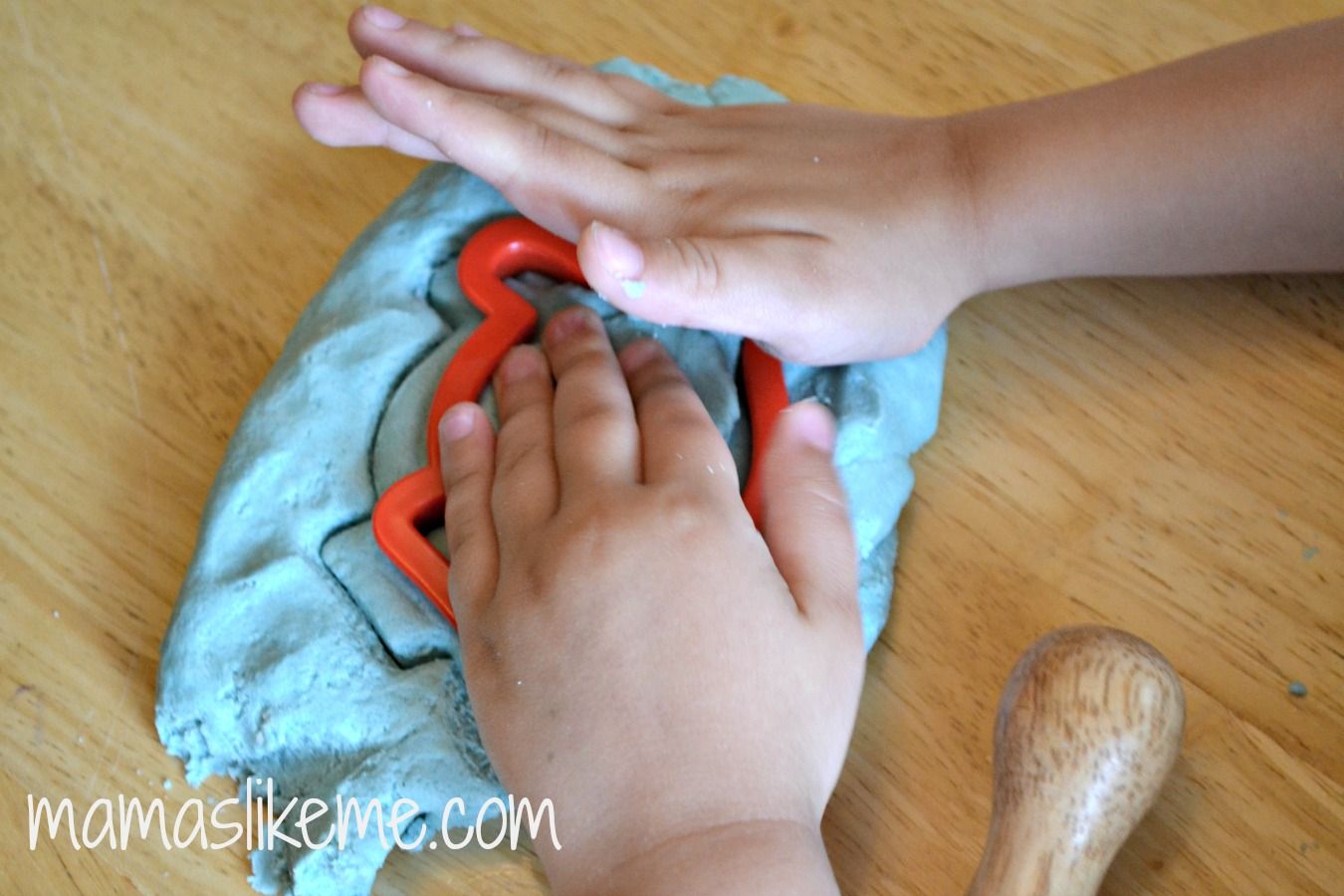 We cut the dough with plastic knives and spreaders, and used our dough for scissor practice.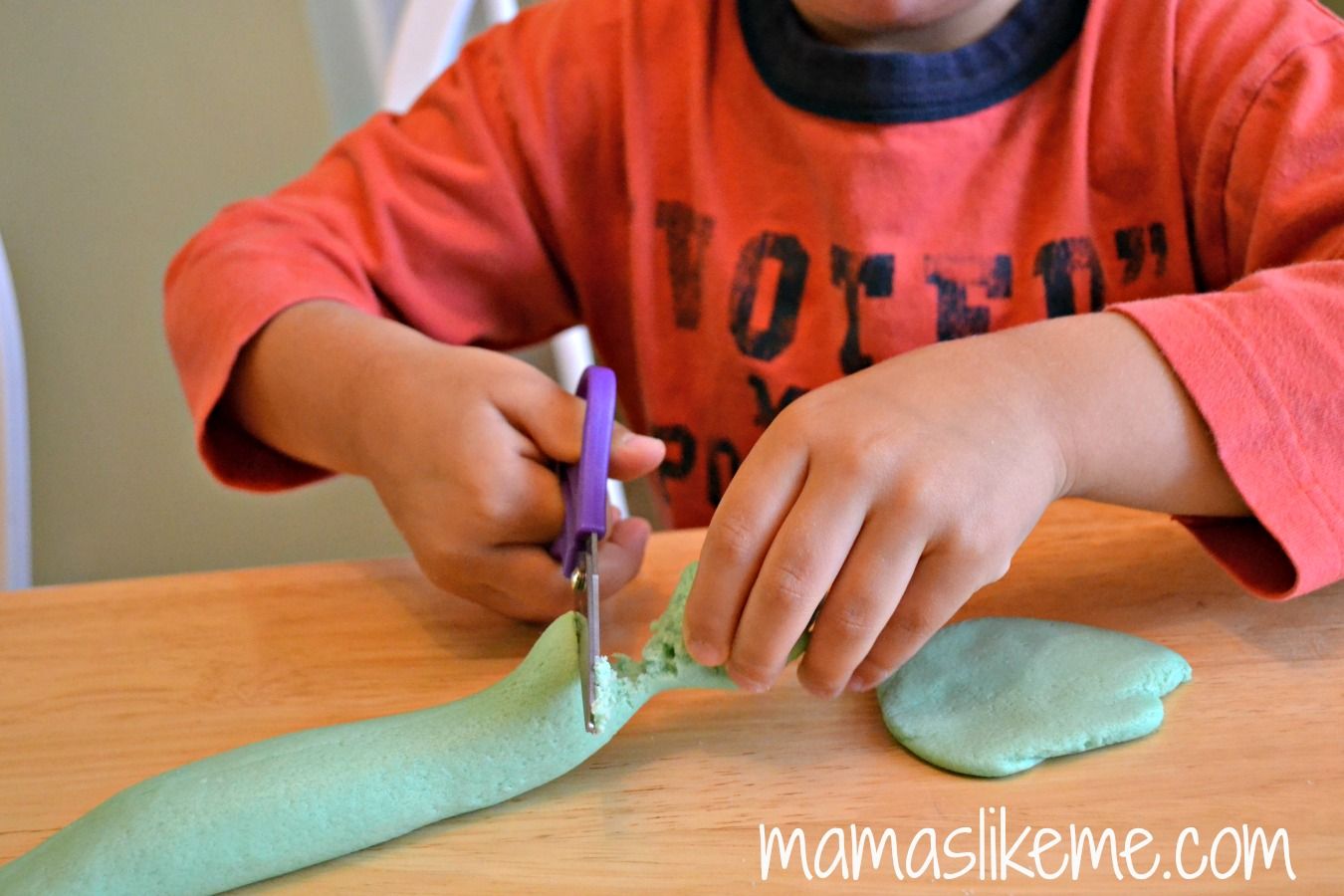 We used this dough for weeks by storing it in air-tight containers!
Thanks for stopping by! I'd love to hear from you in the comments and have you join us back again! You can find more ideas for Sensory Play on our Pinterest Boards.

Want more ideas for spending time with your kids? Be sure to follow us on our Facebook or Pinterest pages and sign up for emails to keep up with all the latest crafts, activities, and kid-friendly recipes!