In honor of Eric Carle's birthday today, I'm sharing a super simple craft for his book Mister Seahorse that we did as part of our
Ocean Theme
. We just love Eric Carle and have had lots of fun in the past with his books including: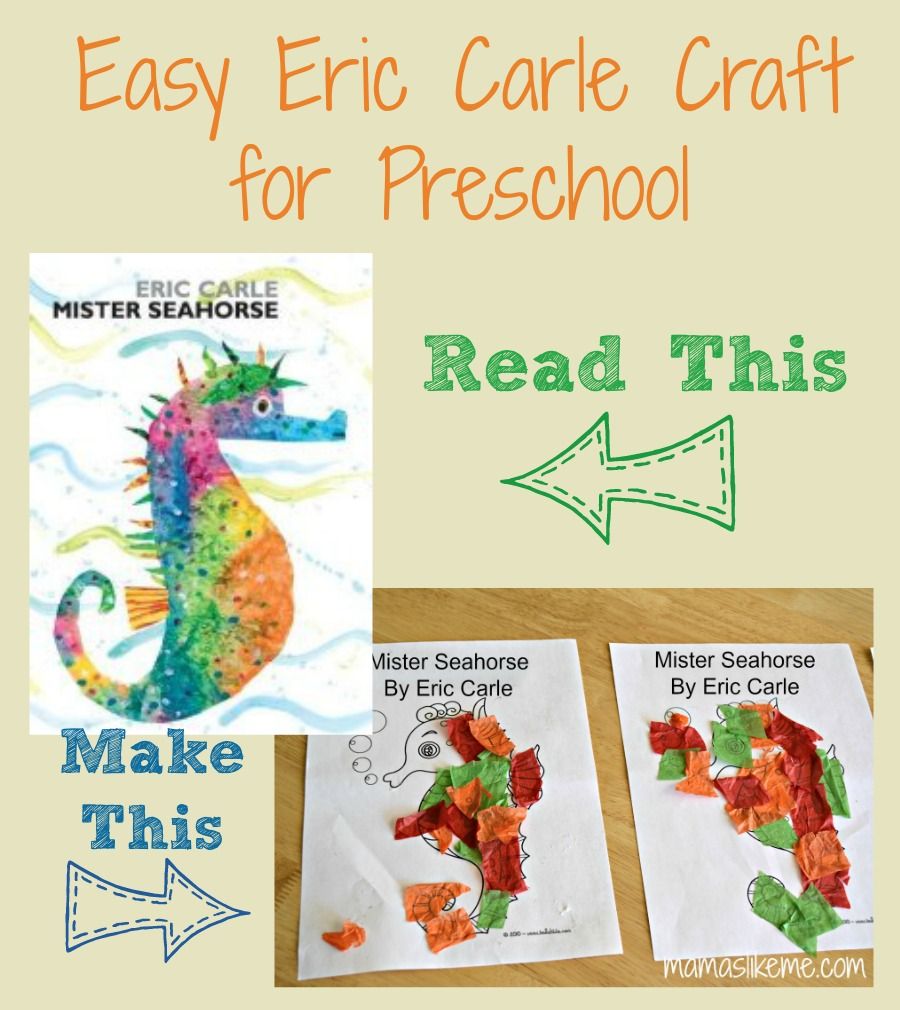 We started our craft time by reading
Mister Seahorse
.
This is a stunning picture book from Eric Carle about Mister Seahorse and other 'male mothers', with special acetate pages that hide fish behind rocks and reeds. As he floats through the sea, Mister Seahorse meets Mr. Stickleback, Mr. Tilapia, Mr. Kurtus and many other fish fathers caring for their eggs and babies in different ways. This is a great book to show that it's not just the Mommies that care for their babies.
After finishing the story, the kids created their own seahorses using tissue paper to mimic the style of the book's illustrations.
I found the picture of the seahorse by doing a Google search and inserting the image into PowerPoint. This is a trick that I use a lot with my Daycare kids when I'm looking for a certain picture or activity. I, then, put the title and author at the top of the page to let the parents know what we were working with that day (and if you look closely at the last picture, you'll notice my typo! Just thought I'd leave it there so you all could see that I'm not perfect by any means!).
The kids love activities where they get to practice their scissor skills and the tissue paper was easy for them to cut right through. I cut the tissue paper into strips before we started to make it easier for them to hold. We used lots of leftover tissue paper from recent birthday parties, which I save for crafts like this.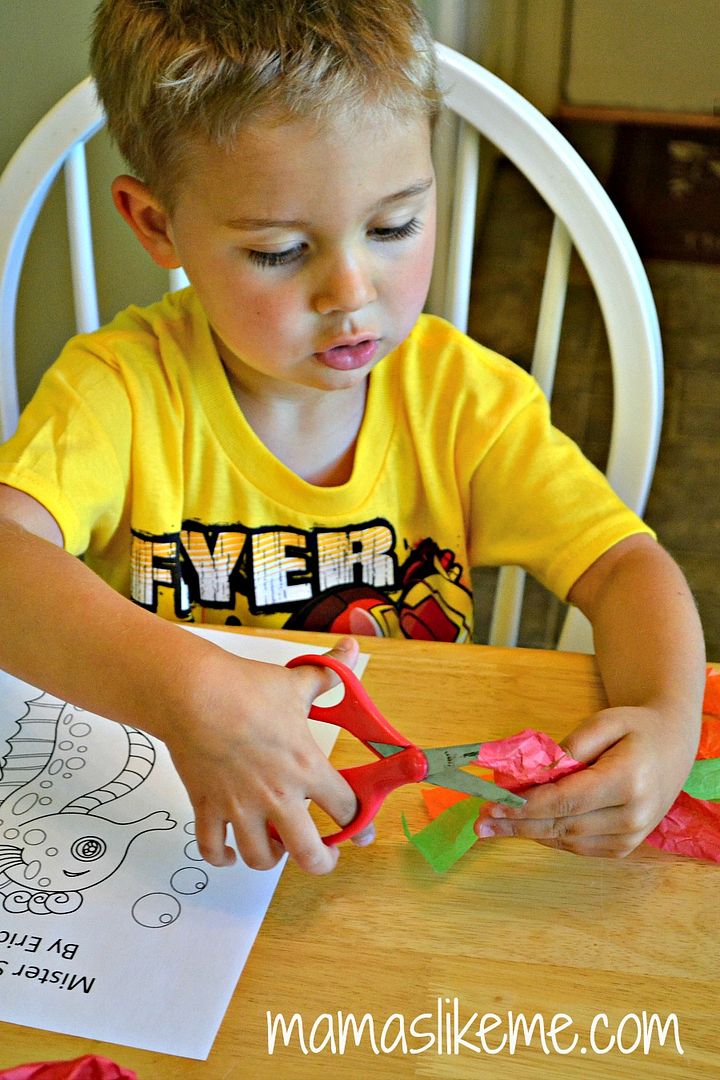 Then, the kids glued their tissue paper squares onto their seahorse. I encouraged them to overlap their square and create a collage effect.
This was such an easy craft to put together and the kids just loved the bright colors.
Thanks for stopping by! I'd love to hear from you in the comments and have you join us back again! You can find more ideas for Ocean Activities on our Pinterest Boards.

Want more ideas for spending time with your kids? Be sure to follow us on our Facebook or Pinterest pages and sign up for emails to keep up with all the latest crafts, activities, and kid-friendly recipes!