The end of the school year is fast approaching and it seems like there are always SO MANY people that we want to thank for helping our children. It can get a little overwhelming when you start thinking about all the teachers, aides, secretaries, nurses, administration, bus drivers, coaches, and other adults that influence and support your children every day.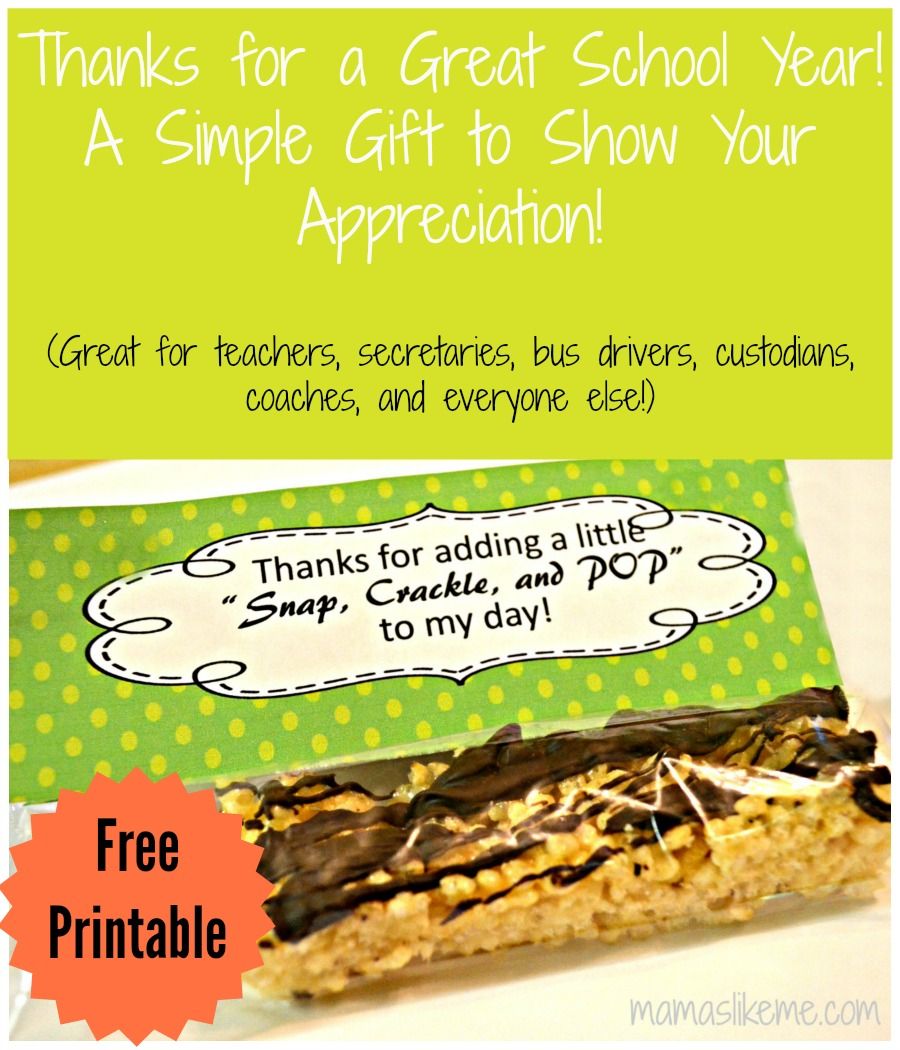 This year for Teacher Appreciation Week, we wanted to send a special treat for the specialist teachers, bus driver, nurse, and custodians, in addition to their regular teachers' gifts. My 5-year-old asked me to make them his favorite treat - Rice Krispee treats. With a drizzle of chocolate, these look festive and are easy to make in large batches. I added a tag that read "Thanks for adding a little Snap, Crackle, and Pop to my day!". Simple and adorable.
If you're looking for a cute inexpensive treat, this may be the thing for you! To package the treats, I bagged them up in snack-size Ziplocks, printed off the tags on white cardstock, trimmed them up, and stapled them to the tops of the bags! So easy!!
You can get
your free printable tags here
.
Thanks for stopping by! I'd love to hear from you in the comments and have you join us back again! You can find more ideas for Summer Activities on our Pinterest Boards.

Want more ideas for spending time with your kids? Be sure to follow us on our Facebook or Pinterest pages and sign up for emails to keep up with all the latest crafts, activities, and kid-friendly recipes!