This Spring, we've been focusing on bug and flower activities, so this week I'll be bouncing around sharing some flower crafts in addition to some of our bug activities. As always, you can easily find our crafts by topic under the
Kids Crafts tab
or find all of our favorites by following along with us on our
Pinterest Boards
.
Awhile ago, the kids helped me
dye a large batch of noodles
for crafts and I thought they'd be perfect for a simple fine motor skills craft for my youngest. He will be two in just a few months and is very into crafting right now.
For our flowers, we used
White construction paper
Markers
Dyed Noodles
Glue
Paint Brushes
Paper Plates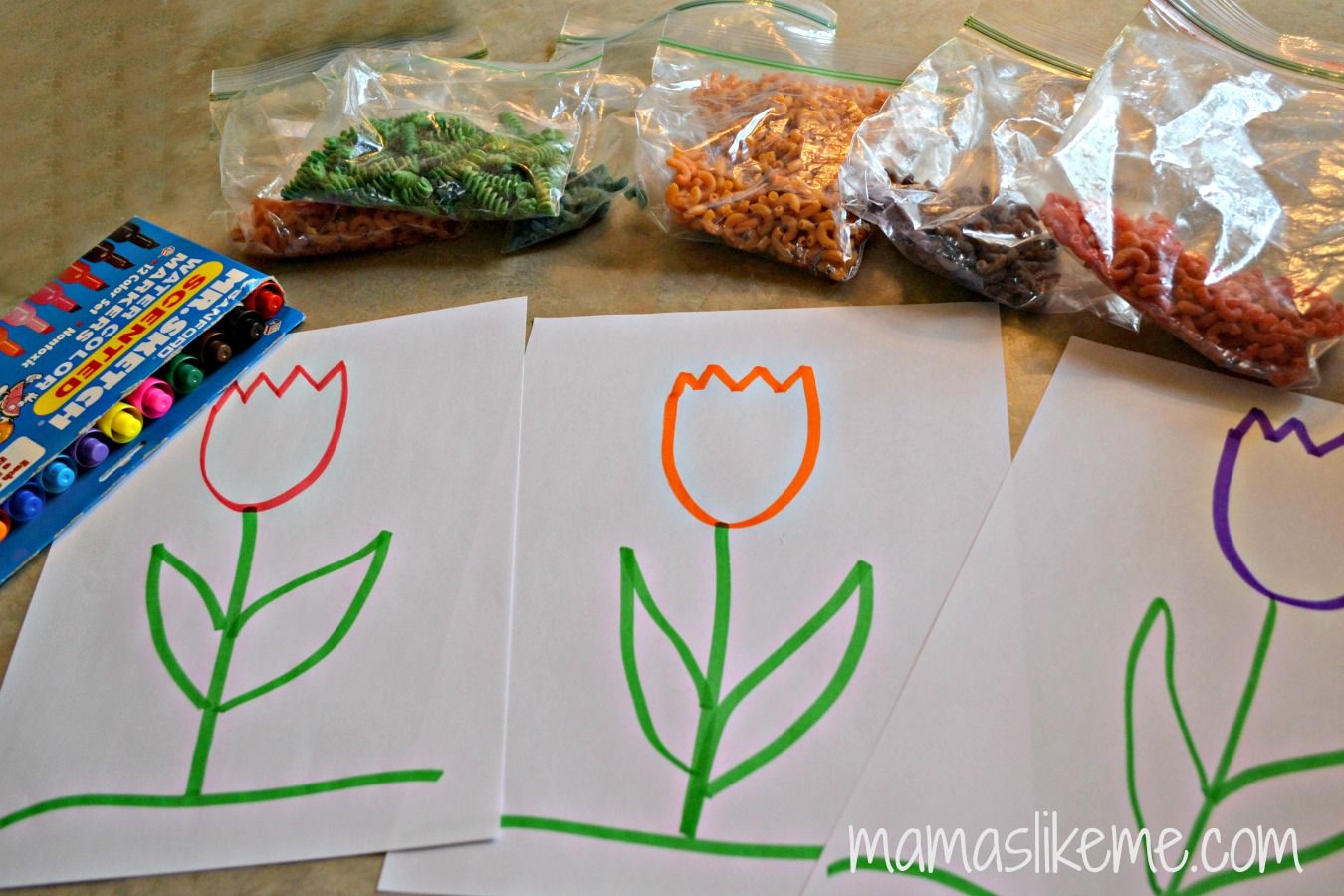 To start, the kids got to choose what color tulip they wanted me to draw for them. We incorporate color words into all of our crafts so our youngest daycare kids are constantly exposed to colors. They learn them better this way than any kind of skill and drill practice. I've also found that letting kids identify favorite colors with a person helps them remember the colors. For example, my boys know that blue is Daddy's favorite color and which child uses which color cup during the day. Even before my youngest could say his color words, he could take the correct color cup to the correct daycare child.
Instead of using glue bottles, we opted for paper plates of glue and paint brushes. I encouraged the kids to trace the outline of the flowers to help them develop attention to lines and muscle control. You can see in the finished projects that a few of the kids did this and, of course, the youngest ones just had fun painting their flowers and decorating them.
After the kids added their glue, they worked on covering their flowers in pasta by matching the colors.