This is such a fun and simple painting process that it is perfect for the youngest Picassos, and afterward we used the rest of the cotton ball for a fun
counting math game
.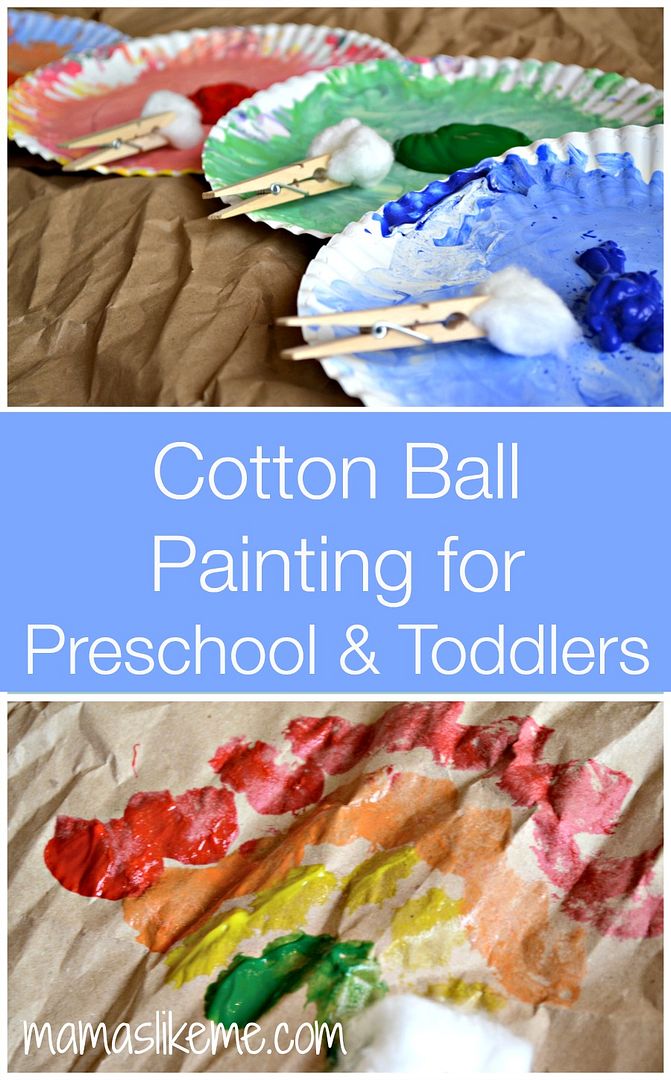 We used clothespins to help build up those hand muscles and work on fine motor skills. I showed the kids how to squeeze their clothespins to pick up the cotton balls. As the kids worked, the cotton balls absorbed a lot of paint so we kept refilling their paper plates and they would re-pin their cotton balls or pick up new ones.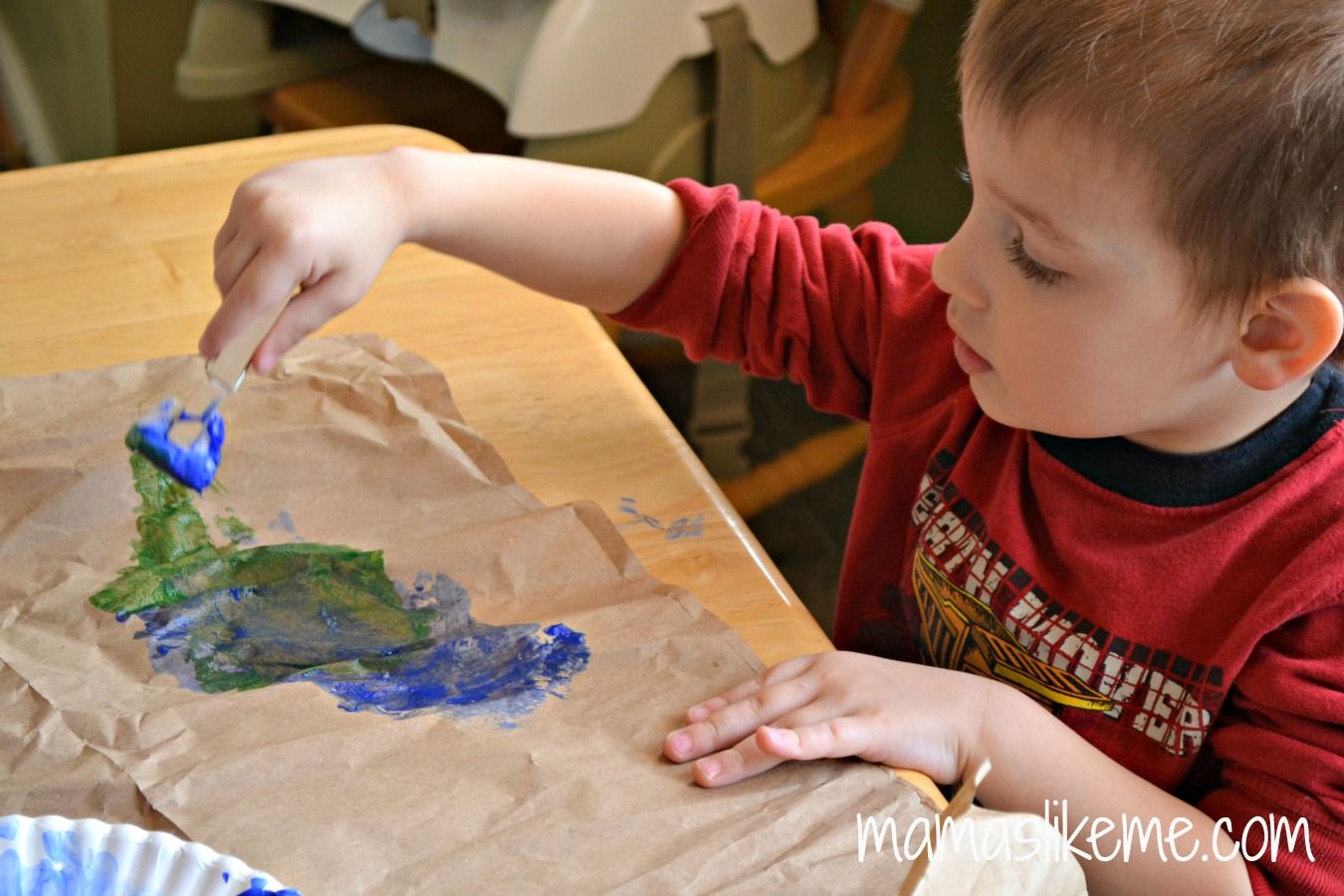 I covered the table in large pieces of brown paper from a recent package. I love online shopping and we always try to find fun ways to use the packaging materials and boxes. The kids loved the concept of painting on these larger sheets of paper and it was a great way to protect the whole table while giving them a large surface to explore.
Even without the clothespins, this is a great art activity for working with fine motor skills.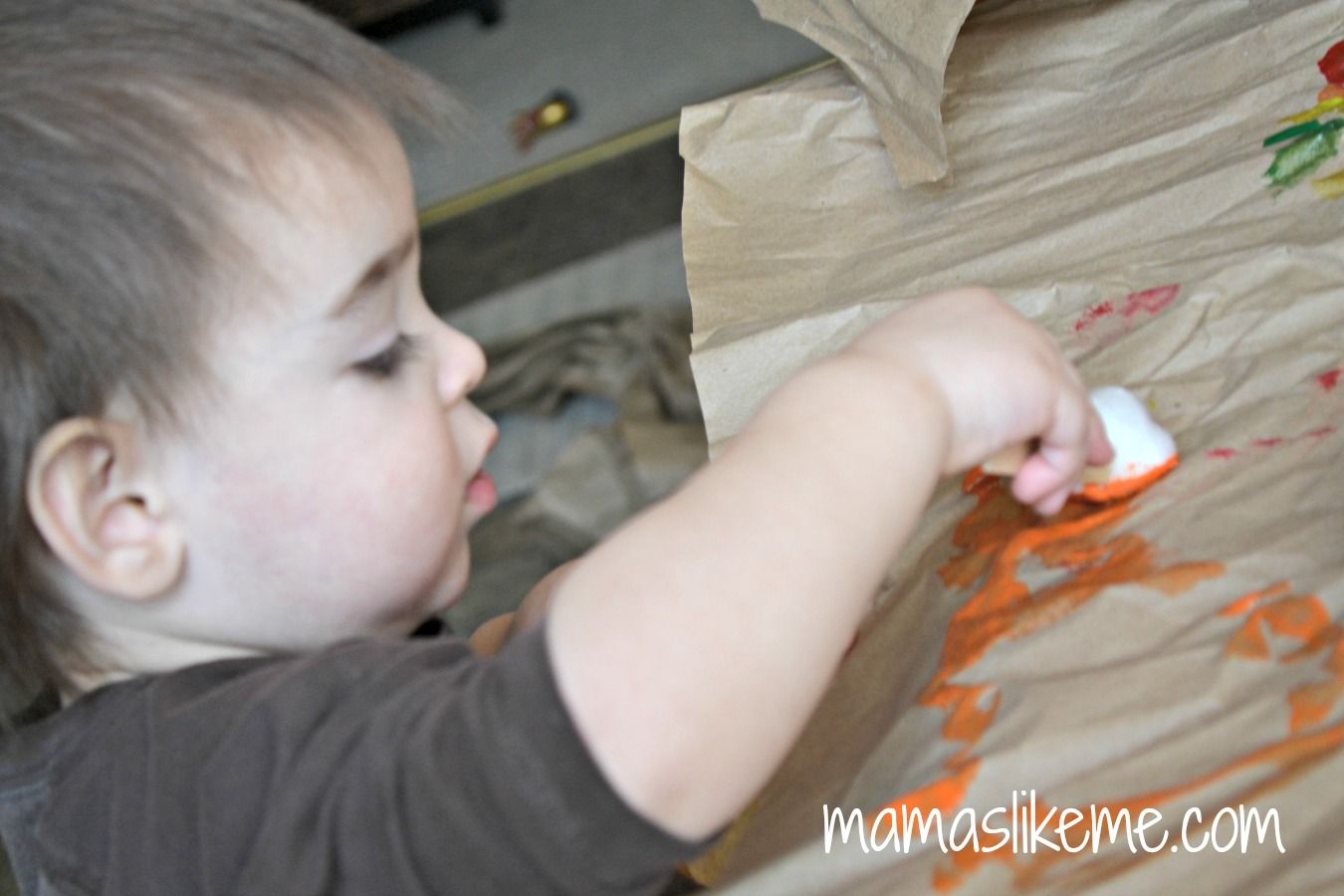 Thanks for stopping by! I'd love to hear from you in the comments and have you join us back again! You can find more ideas for Kid-made art on our Pinterest Boards.

Want more ideas for spending time with your kids? Be sure to follow us on our Facebook or Pinterest pages and sign up for emails to keep up with all the latest crafts, activities, and kid-friendly recipes!