I have been wanting to try this simple clay recipe for awhile now and thought Easter would be the perfect time to whip up some fun ornaments. Over Christmas, we made
salt dough ornaments
and I wanted to test out this recipe that was supposed to give a whiter, cleaner finish. This clay can be put together relatively quickly using 2 simple ingredients from your pantry.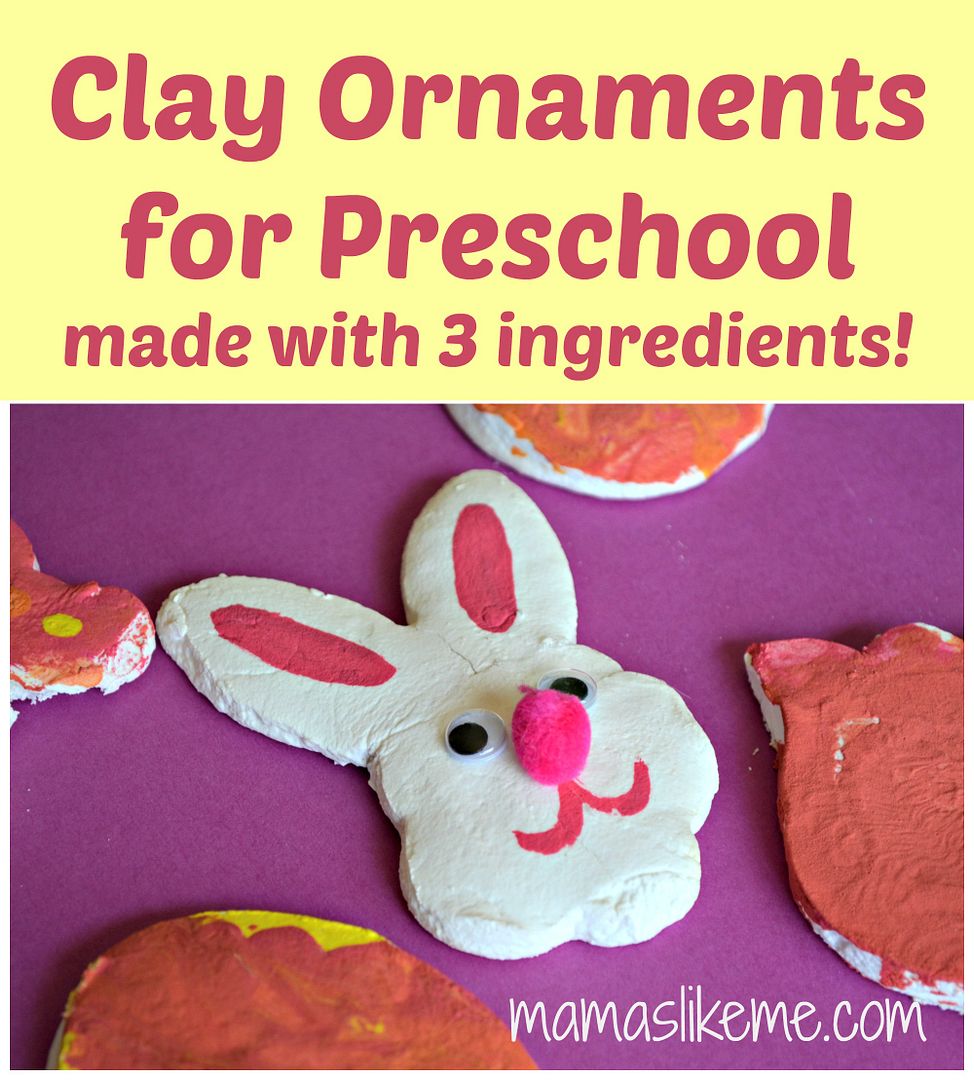 For our ornaments, we used:
1 cup Cornstarch
16 oz box Baking Soda
1 cup Water
Cookie Cutter Set
Ribbon
Toothpick (optional)
1. Over medium heat, stir together baking soda, cornstarch, and water until ingredients have dissolved and begin to thicken.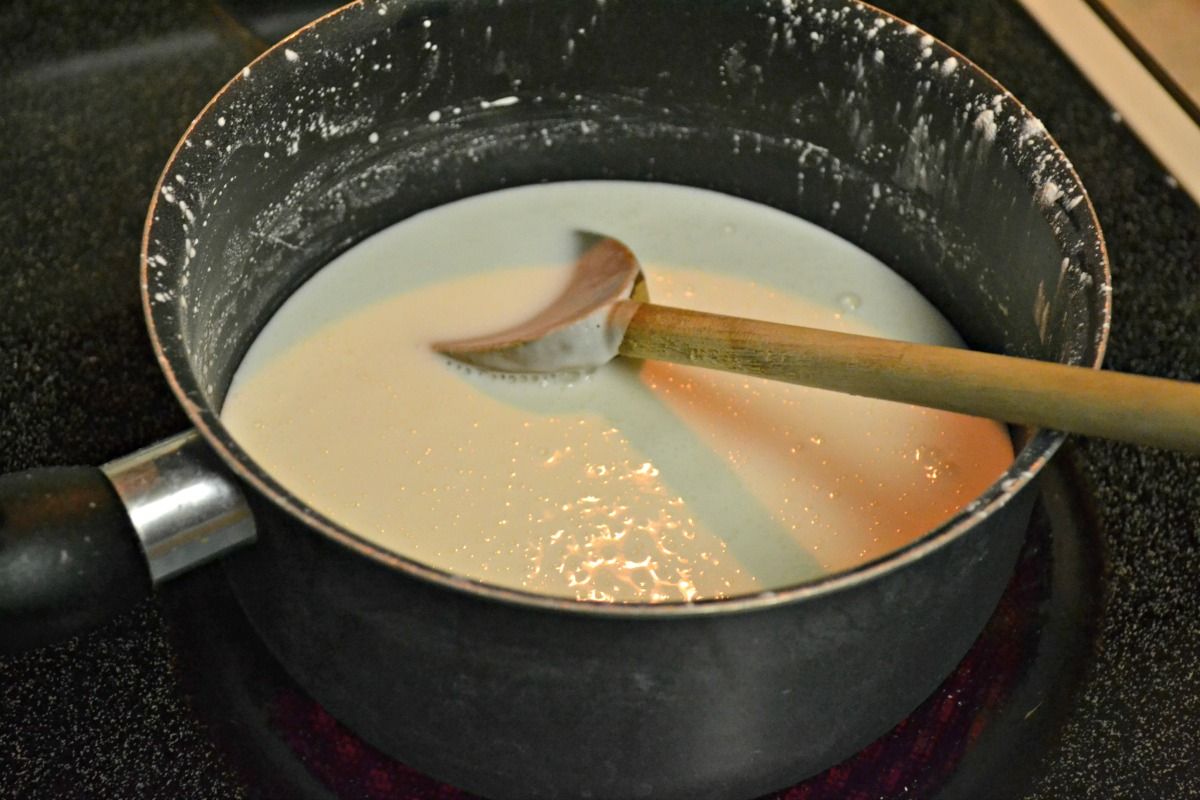 2. Once the mixture thickens, transfer to a large bowl and cover with a dish towel until the clay is cool enough to handle.
3. I have to admit that I am not the most careful person with measurements, so we had to add a few drops of water to our clay to get the right consistency. Be careful not to add too much because you can quickly end up with a soupy mess! Knead the dough together and roll out to about a 1/4 inch for your ornaments.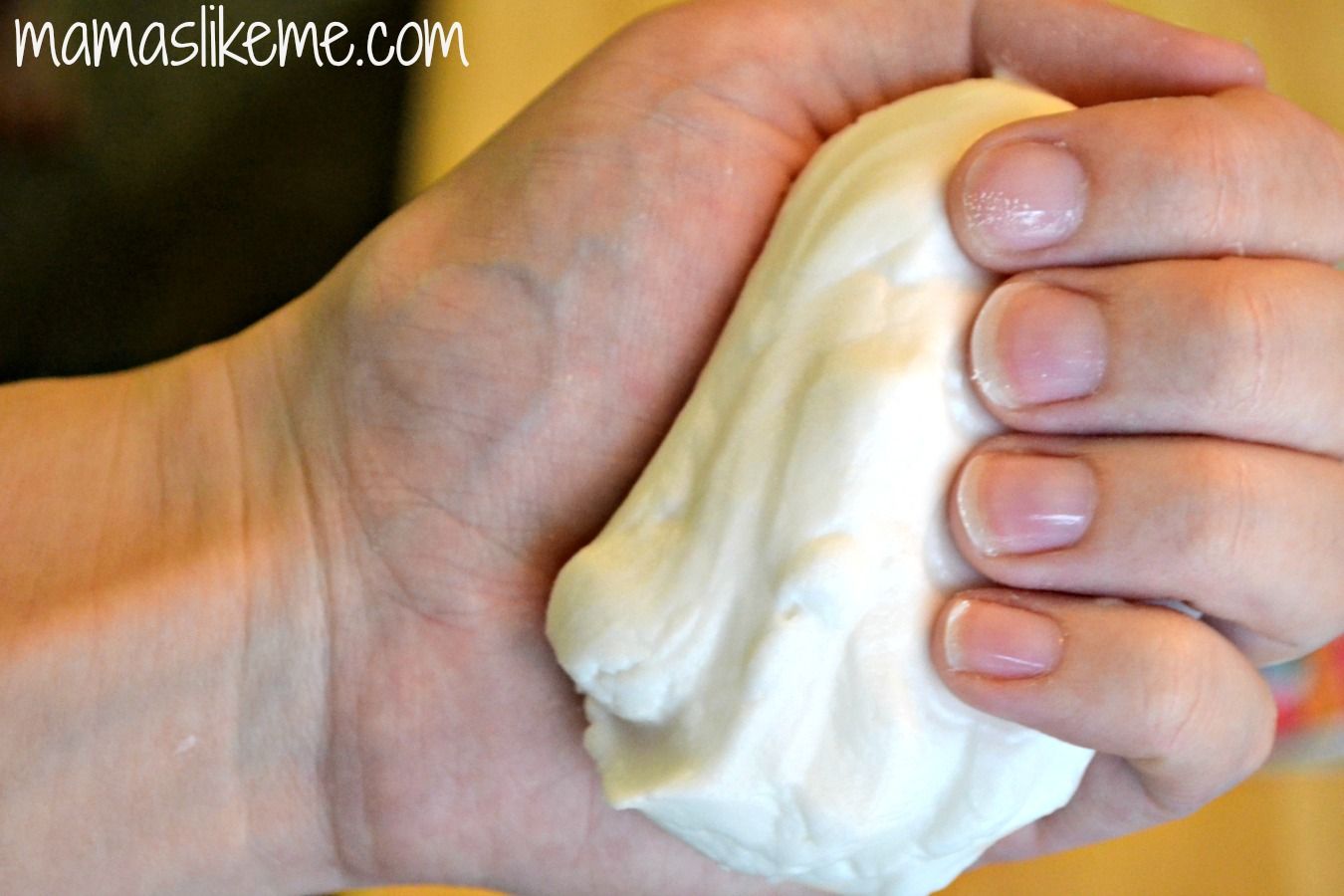 4. Use the cookie cutters to cut shapes out of your dough. If, like us, your ornaments start to stick to the cookie cutters, I recommend spraying the cookie cutters and spatula with a bit of cooking spray.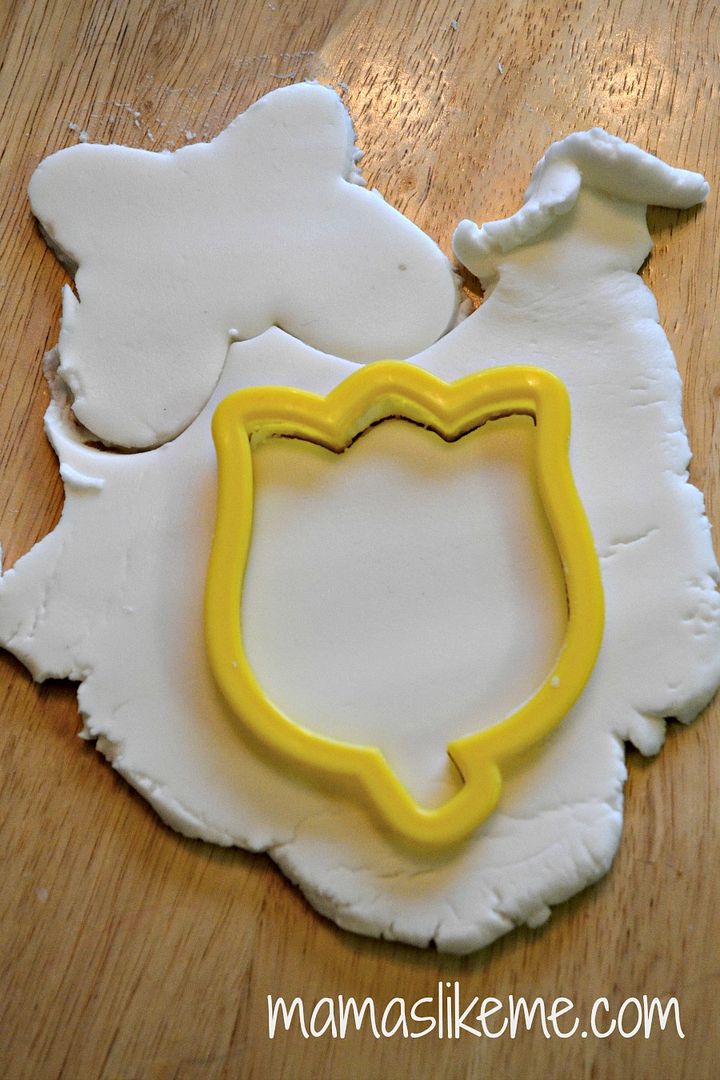 5. Spray a cookie sheet with cooking spray and transfer ornaments to the sheet. If you plan to add holes for hanging, now is the time to add them with a toothpick. We forgot to do this and ended up using hot glue to attach ribbon at the end.
6. Bake at 175 degrees for about an hour, gently flip, and bake for another 45 minutes.
7. Remove from oven and cool completely. You can file down any rough edges.
Now, the fun begins. You can leave your ornaments just as they are for a beautiful white finish or let the kids decorate them with paint, glitter, markers, or any other materials. The possibilities are truly endless.

We painted our ornaments and added decorations from our craft supplies. I used a Sharpie to add the kids' names and glued festive ribbon to the back for hanging on an Easter tree. You could also add magnetic strips to create fun magnets.
Thanks for stopping by! I'd love to hear from you in the comments and have you join us back again!
Want more ideas for spending time with your kids? Be sure to follow us on our Facebook or Pinterest pages and sign up for emails to keep up with all the latest crafts, activities, and kid-friendly recipes!