It has come to my attention with all the preparations for our newest addition that I have neglected to actually SHARE the many, many activities that we're doing in daycare each week. We have begun repainting and decorating the nursery (which I'll be sharing eventually....assuming we finish it before our little princess gets here) and life has just been slipping by.
If you'll remember AWHILE ago I shared some of the Dinosaur activities that we were doing with the 2-4 year olds:
Dinosaur Bones Excavation Activity
Dinosaur Track Painting
Shape D for Dinosaurs
Well, I have two more quick posts to share with you from our study on Dinosaurs. One of the kids' favorite books while we were reading about dinosaurs was
What Kind of Dinosaur Am I?
about a baby dinosaur egg that gets separated from his mother and tries to figure out what kind of dinosaur he is. It is an older pop-up book and a bit harder to find, but my kids just love it!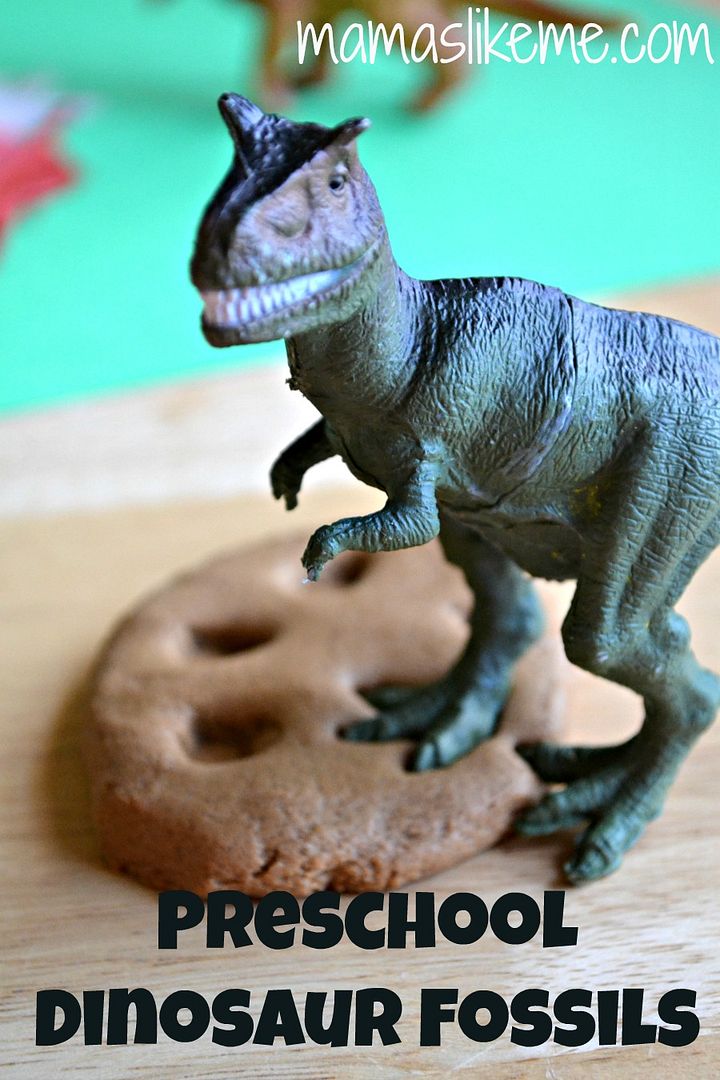 After reading this story, we talked about the differences between the different dinosaurs in the story. Of course, their favorite dinosaurs were the Tyrannosaurus Rex and the Stegosaurus. This was perfect for our activity since we just happened to have toy dinosaurs of those from our recent trip to the Dollar Store. You can see that we also used them in our dinosaur track painting activity.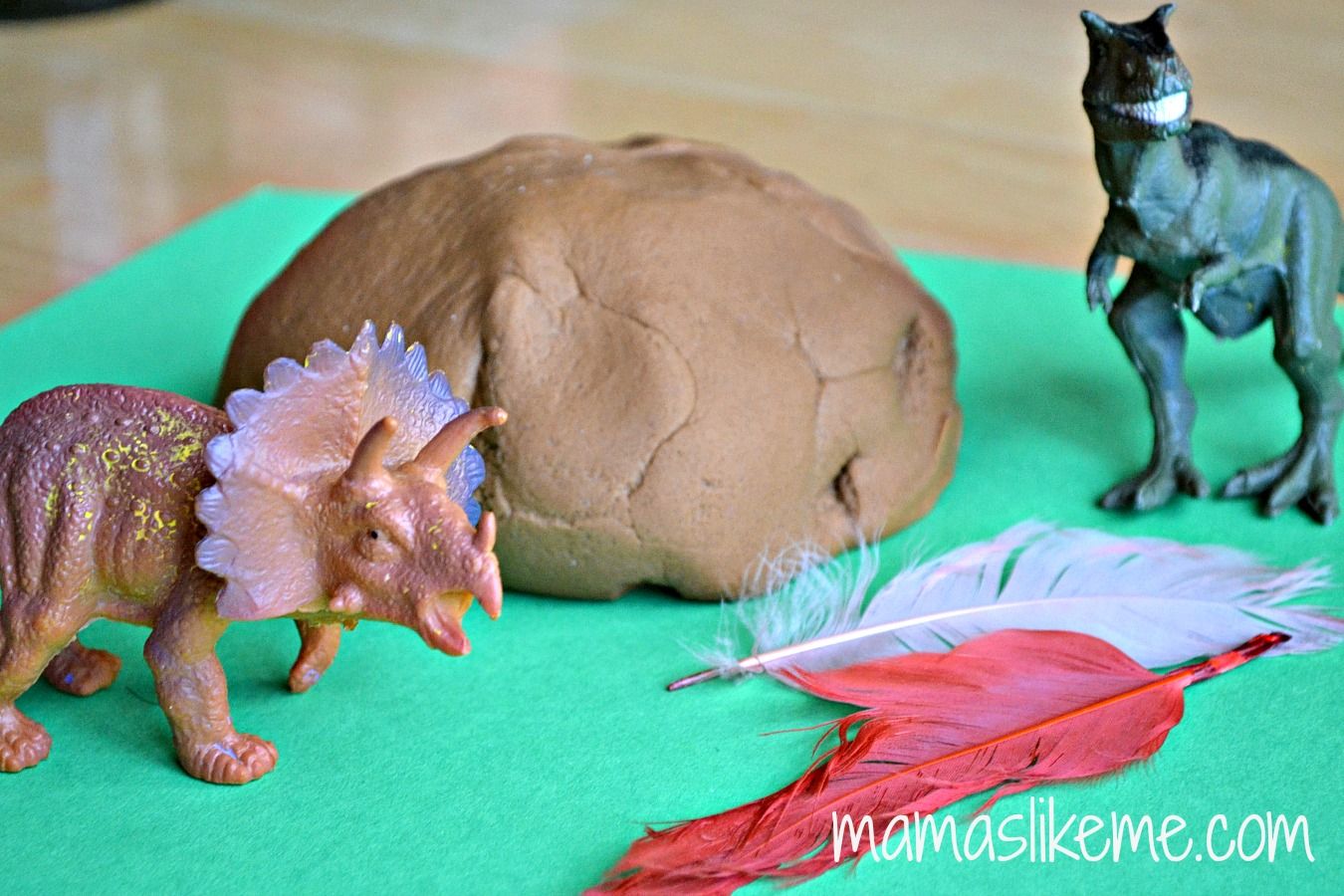 For our fossils we used the
coffee dough recipe
from our
holiday ornaments
.
While the kids worked on their fossils, we pretended to be paleontologists who would study the fossils to learn about what life was like when the dinosaurs lived. We mostly used the dinosaurs and feathers for our fossils, but you could also add in rocks, shells, and plants to make interesting textures.
We allowed our fossils to dry for two days flipping them occasionally, but if you want yours to harden faster than that you can always put them in a 300 degree oven for about 30 minutes.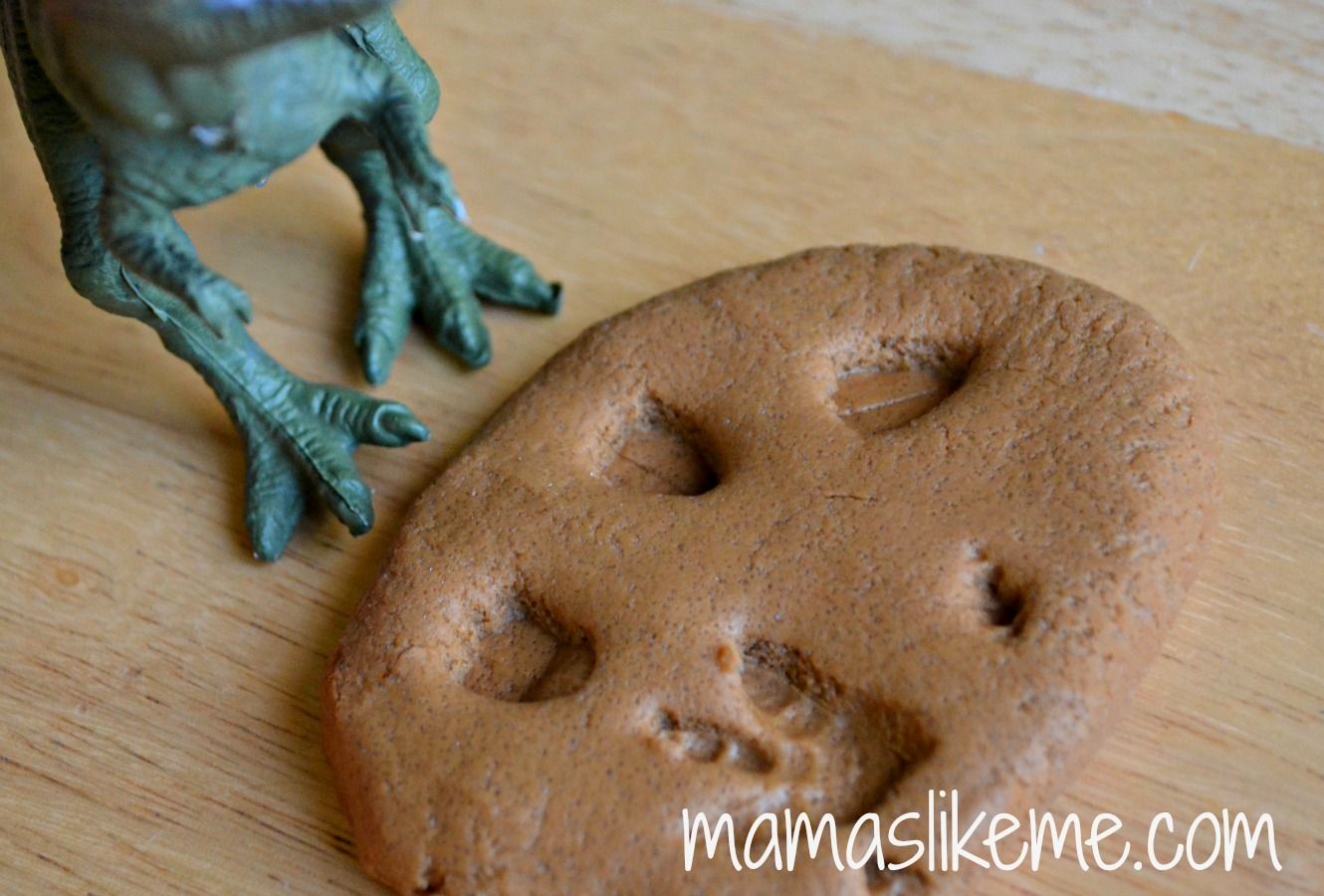 The kids loved taking these home and showing them off to their parents. They also made great additions to their small-world play with the dinosaurs.
Thanks for stopping by! I'd love to hear from you in the comments and have you join us back again!

Want more ideas for spending time with your kids? Be sure to follow us on our Facebook or Pinterest pages and sign up for emails to keep up with all the latest crafts, activities, and kid-friendly recipes!