We are starting our Easter crafts late this year and have recently had a lot of fun with these
Easter Egg Play Dough Mats
. We found lots of ways to explore colors, sorting, and numbers with them. My husband actually made them for us and I love that they have the written form, numeric form, and a picture representation of each number to help the kids develop number correspondence.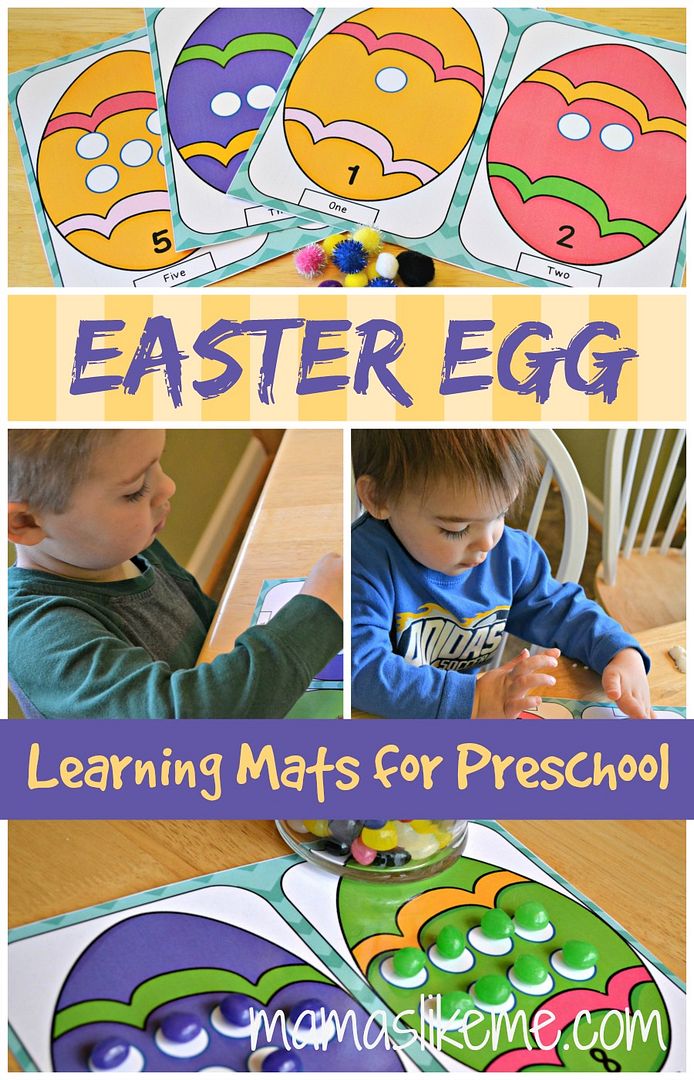 My toddler loved using play dough to create his own designs on the eggs.
Then, we rolled out balls to put on the eggs and practiced counting. Play Dough is great for helping kids strengthen their hand muscles for later writing.
We also used our mats for some addition and subtraction exploration using pom balls. "If I have 6 balls on my mat, how many more do I need to make 8?"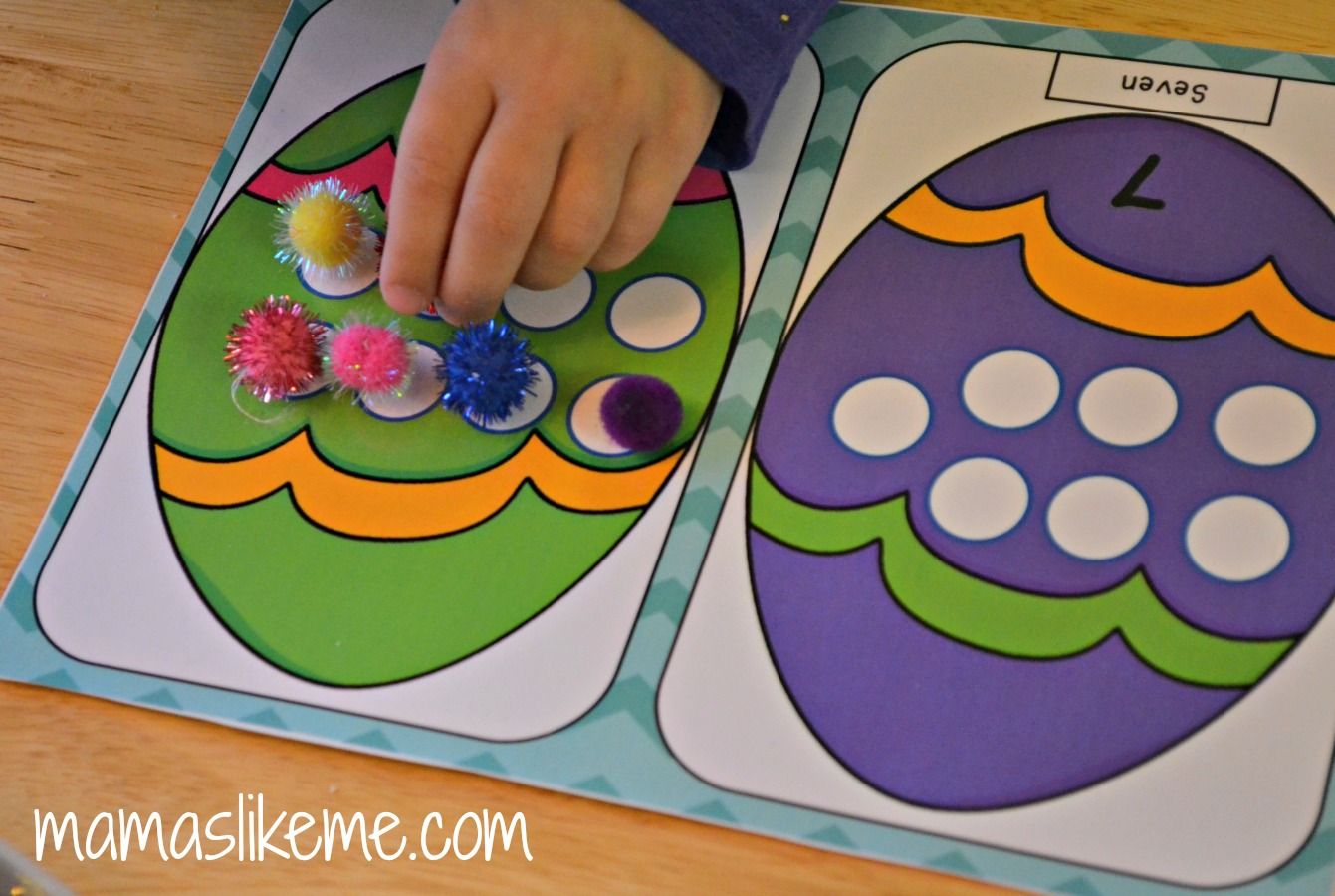 And, one of their favorite activities was using the eggs to sort and count jelly beans! In the past we've done other activities with
DIY Jelly Bean Color Sorting mats
and the kids just love working with candy as a manipulative, usually because I let them eat a few when we're done!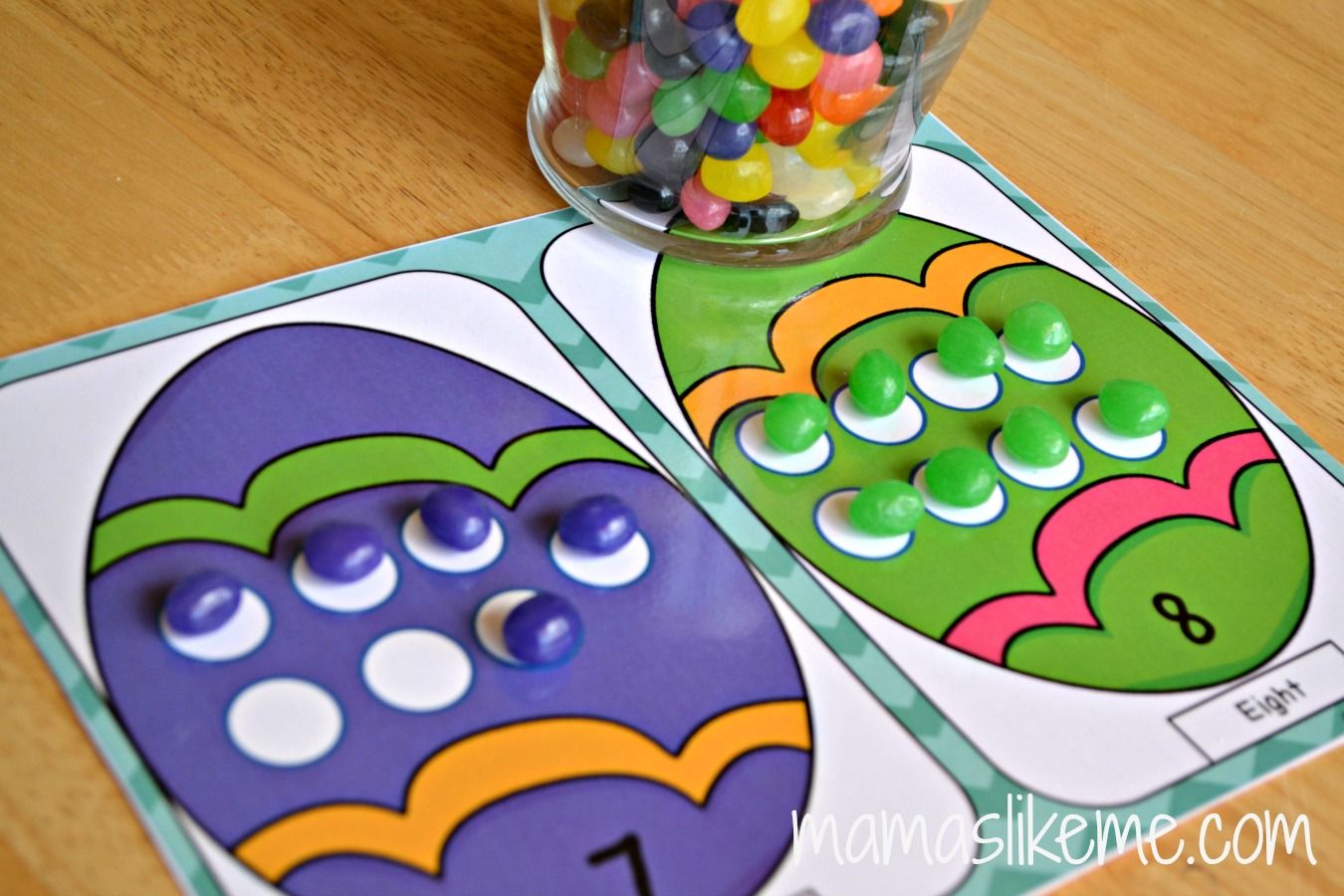 How would you use these Easter Egg mats?
Thanks for stopping by! I'd love to hear from you in the comments and have you join us back again!
Want more ideas for spending time with your kids? Be sure to follow us on our Facebook or Pinterest pages and sign up for emails to keep up with all the latest crafts, activities, and kid-friendly recipes!