This morning we went for our 20-week ultrasound which was actually a follow-up to an ultrasound we had two weeks ago. Our little peanut was rather stubborn the first time around and decided that they didn't want to show their gender (or several other crucial body parts).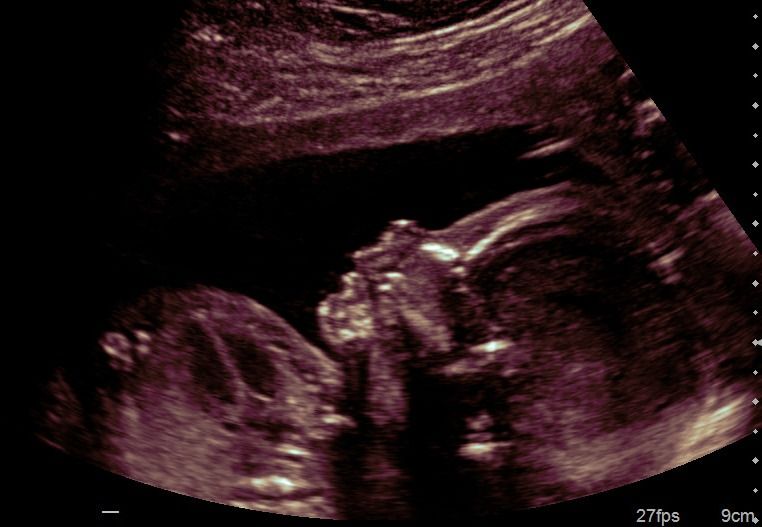 Today, we went in hoping that our little one would cooperate and that he (or she) would be healthy. I'd be lying if I said that we weren't hoping for a girl, but I was ready to accept whatever God gave us. With 4 boys, I've learned that whatever we ended up with would be absolutely perfect for our family.
After lots of coaxing, walking, juice, and pleading, our little one finally showed us...
This is a whole new journey for us and we are so excited to be welcoming our little princess! Her big brothers are overjoyed and can't wait to meet her! And I would love to hear all of your experiences with having girls! What do we have to look forward to?
Thank you for stopping by! Want more ideas for spending time with your kids? Be sure to follow us on Facebook or Pinterest and sign up for emails to keep up with all the latest crafts, activities, and kid-friendly recipes!