My 3-year-old has become obsessed with dinosaurs and dinosaur books at the library. I have to admit that he's the first of my boys to really like dinosaurs so I'm doing my best to learn right along with him.
As part of our Dinosaur theme, we've been working with the letter 'D', practicing it's sound, finding it in books, and making it with our bodies and other materials. The other day, we used the letter 'D' to make a shape dinosaur and the kids had a great time with it.
If your kids enjoy making crafts, this is a great way to expose them to new materials and work on the hand muscles that are so important for them as they're learning to write and cut.
To make our dinosaurs, we used:
green and yellow construction paper
scissors
glue sticks
markers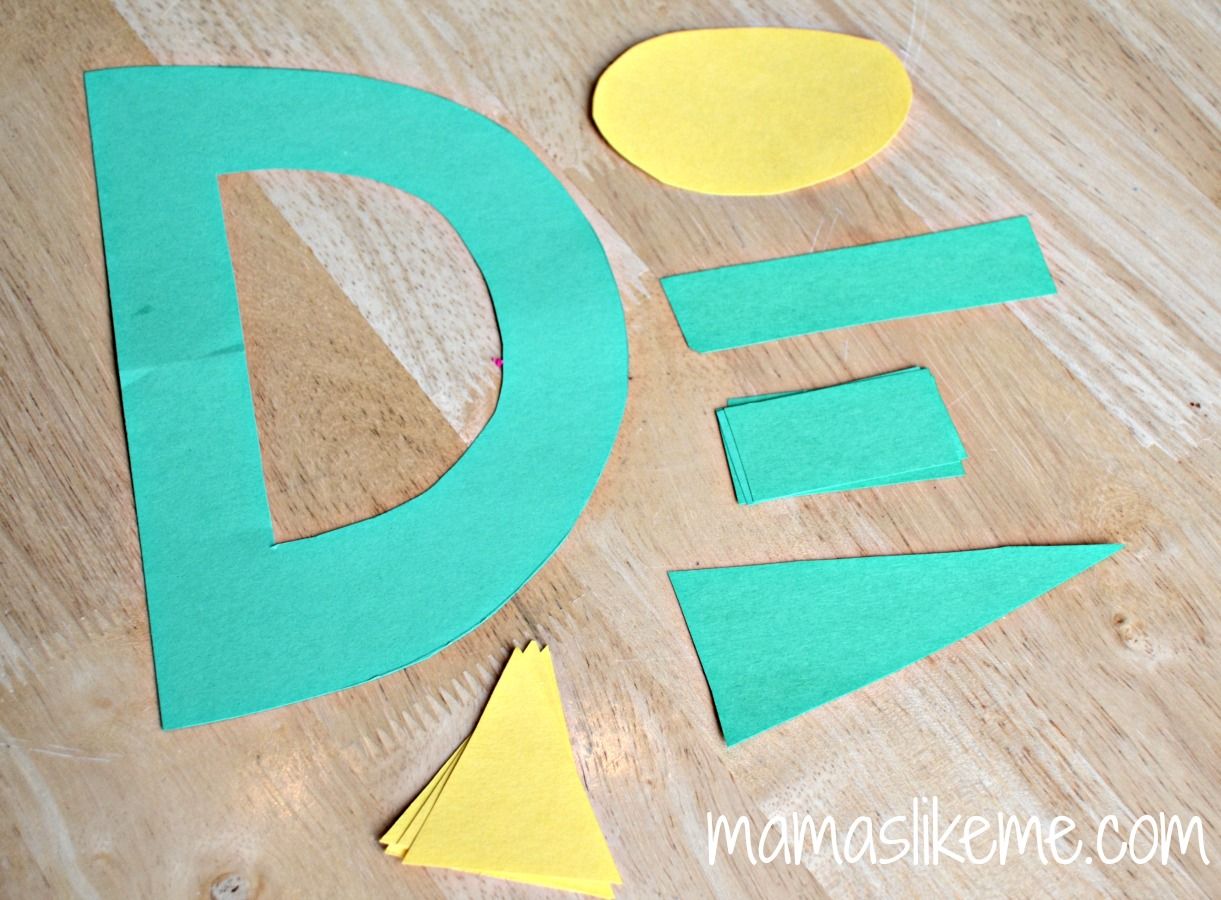 Before beginning, I cut out the shapes we would need for each dinosaur:
1 Large green letter D
1 long green rectangle
4 short green rectangles
1 large green triangle
4 medium yellow triangles
1 yellow oval
The kids helped me identify each of the shapes and colors before we began. I also had a completed dinosaur for them to look at as they completed their projects, but I
did not
tell them how to do it. Many of our art projects are completely open-ended and allow the kids to just enjoy the process. In this activity, I wanted to see if the kids could problem-solve and figure out how to create their dinosaur. As they worked, we talked about each of the pieces and the parts of the body. Which piece looks like it could be the long neck (the long rectangle)? Can you find 4 pieces that look like the legs (the shorter rectangles)? Where should they go? Where do we need to put the oval for the head? How many triangles do we have for the dinosaur's scales? Let's count them together.
My toddler had a great time making his even though it looked nothing like an actual dinosaur. He still had the exposure to language and the benefit of using a glue stick and experimenting to see what happened when he glued things together.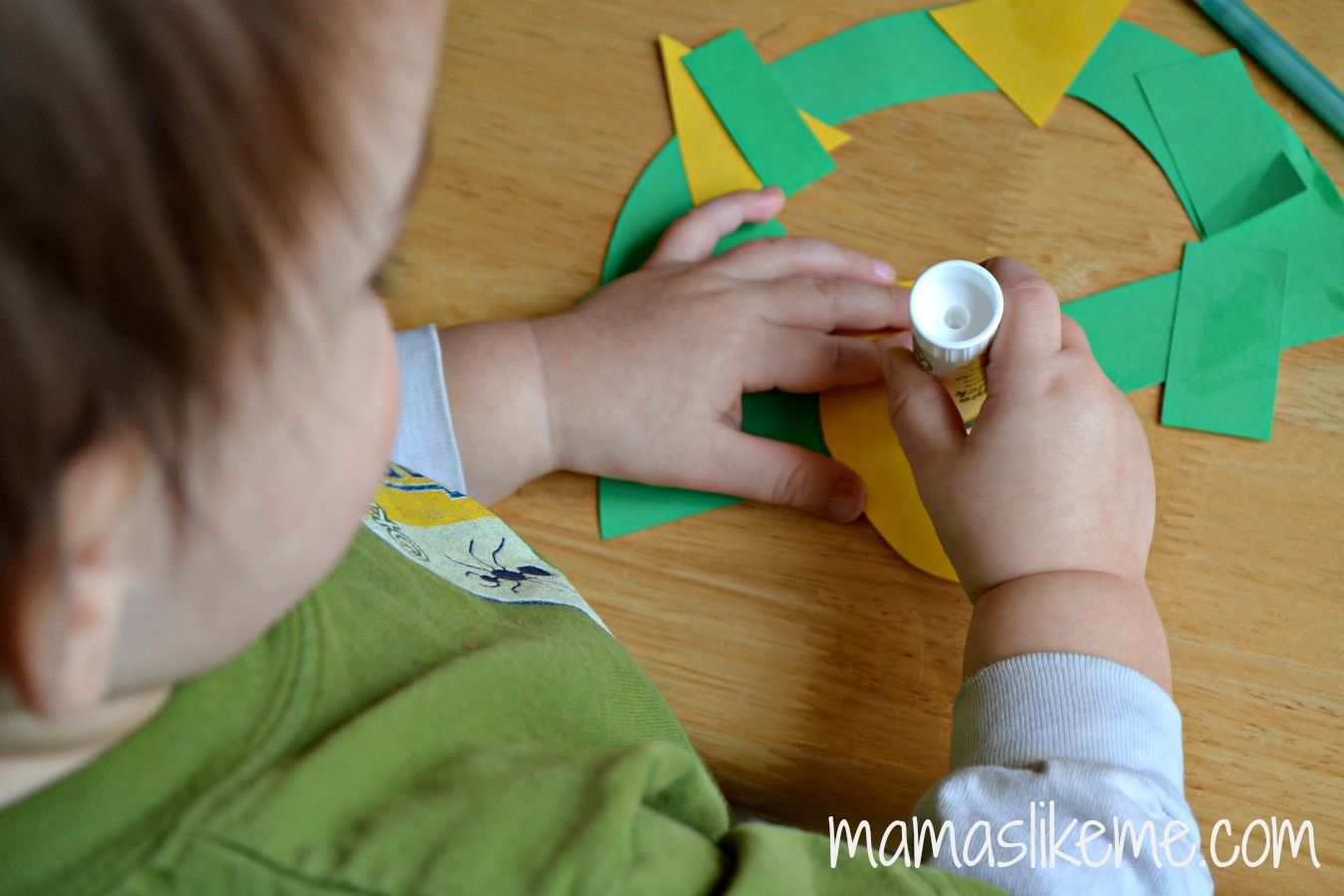 This was a great introduction as we're learning about how dinosaurs are similar and different to us and other animals that we see today. In the next week, I'll be sharing some of the other activities we did as we explored this theme.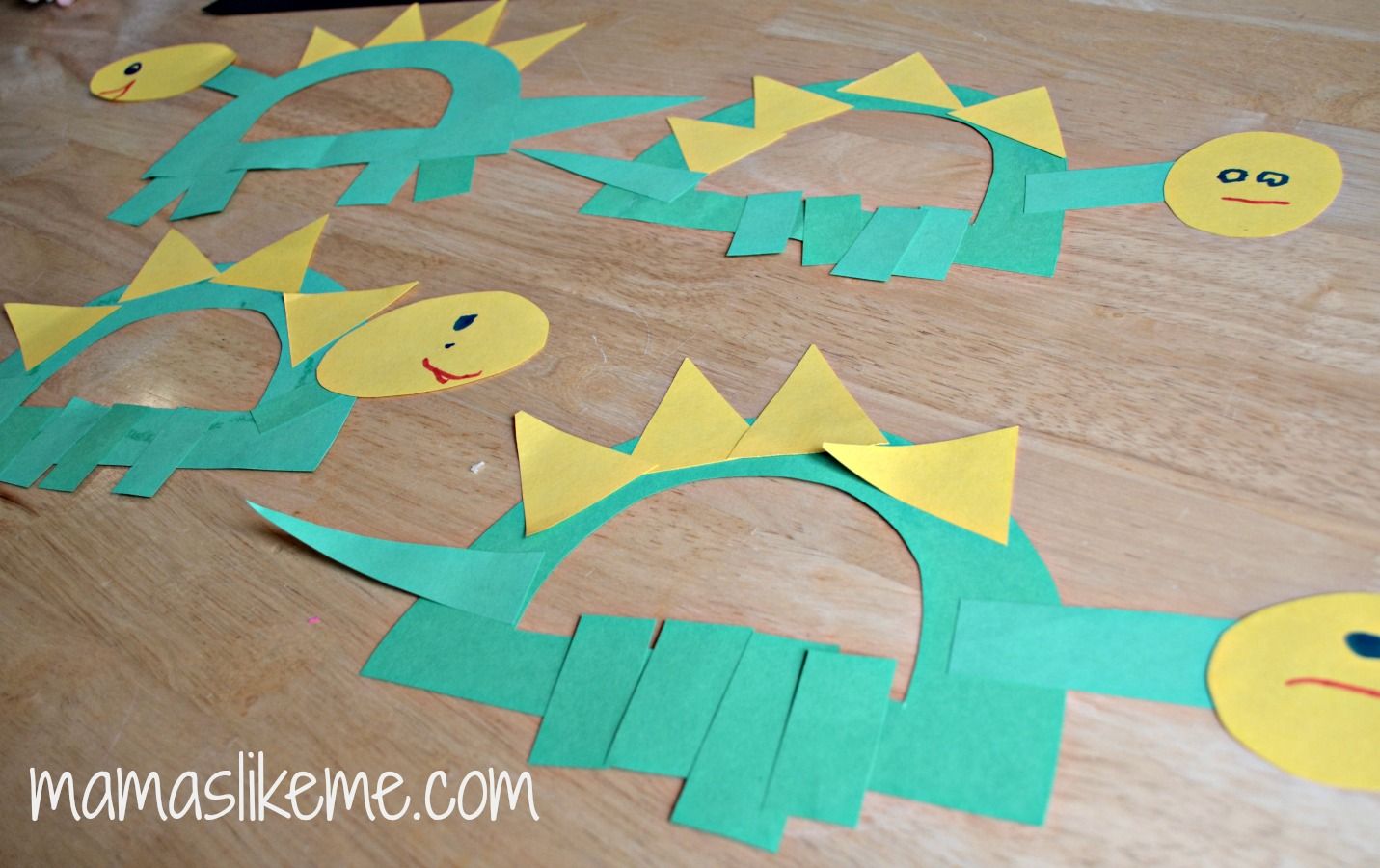 Thank you for stopping by! Want more ideas for spending time with your kids? Be sure to follow us on Facebook or Pinterest and sign up for emails to keep up with all the latest crafts, activities, and kid-friendly recipes!