Daycare days have been a bit crazy around here between snow days and doctor's appointments, but this activity was just too much fun for us not to share it with you. Recently, my 3-year-old has developed a love for all things dinosaurs. We started out our dinosaur study with some exploration, lots of dinosaur books, and a
dinosaur shape craft
. While we were reading about dinosaurs, the kids loved looking at the pictures of dinosaur bones so I thought it would be fun to do our own dinosaur bone excavation.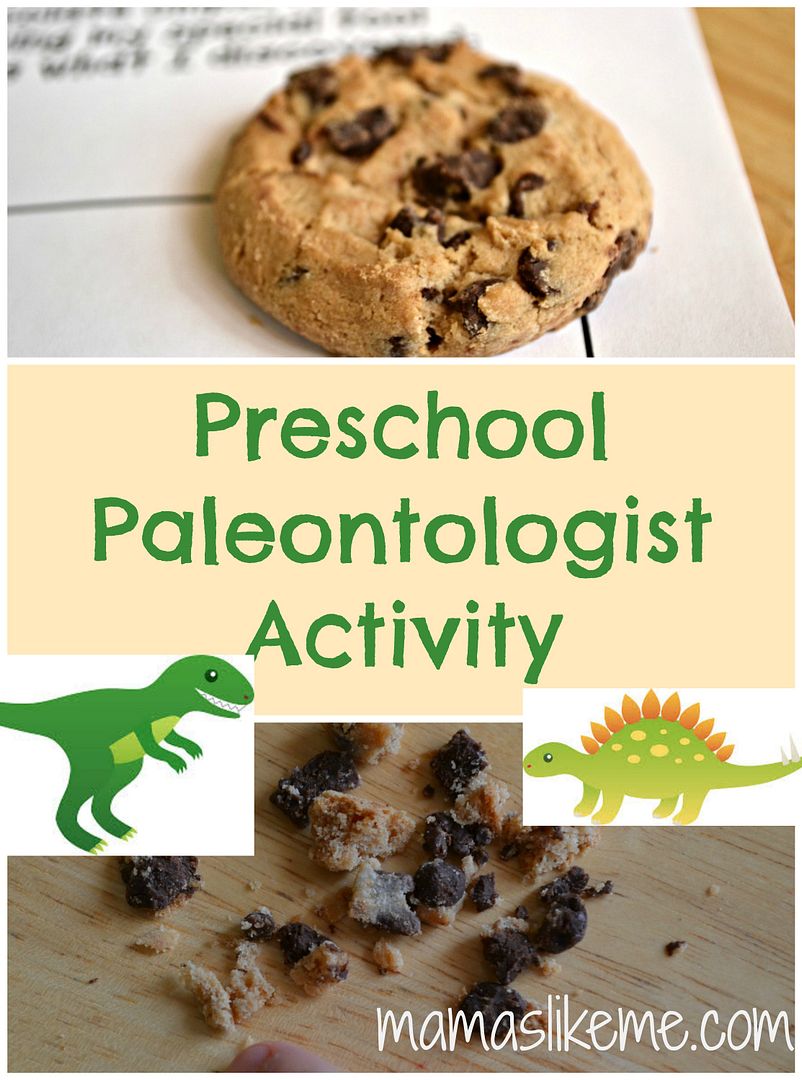 The internet has made it so easy to search for resources to help us be our child's first teacher. I love using
Teachers Pay Teachers
for materials and can often find lots of free activities to do with my kids. While I was looking for Dinosaur activities, I came across this chocolate chip cookie excavation and instantly fell in love!
For this activity we used:
Packaged chocolate chip cookies
Toothpicks
Free Printable from TPT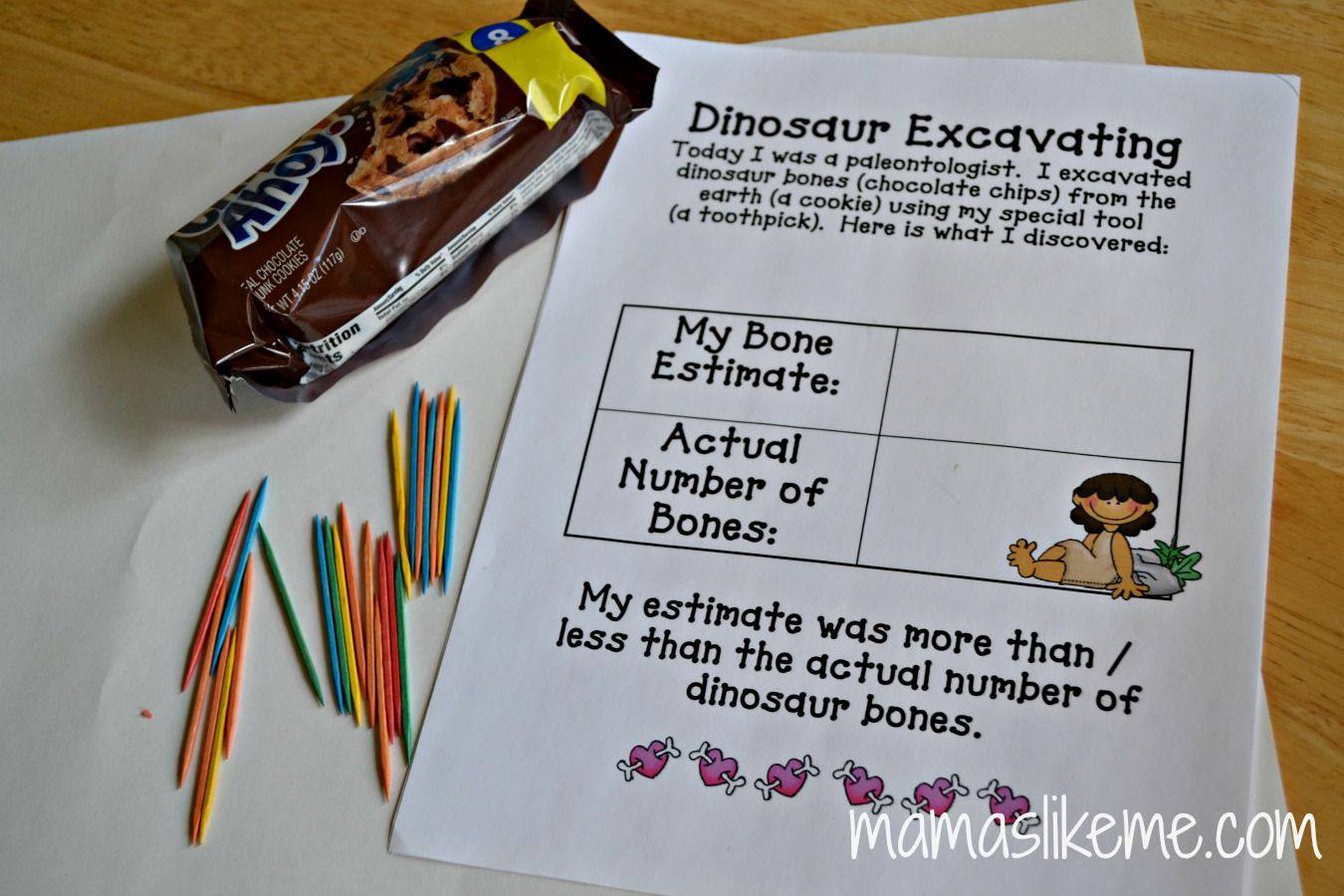 While exploring about dinosaurs, we discovered that
paleontologists use dinosaur bones and fossils
to figure out what life on earth was like a long time ago (I won't get into to how long ago this was because, depending on your religious beliefs, this answer might change). We also talked about the types of tools that paleontologists use to dig for fossils like shovels, picks, and brushes to clean the bones carefully. I gave each of the kids a cookie and explained that we were going to be paleontologists and this cookie was going to be our piece of earth to explore.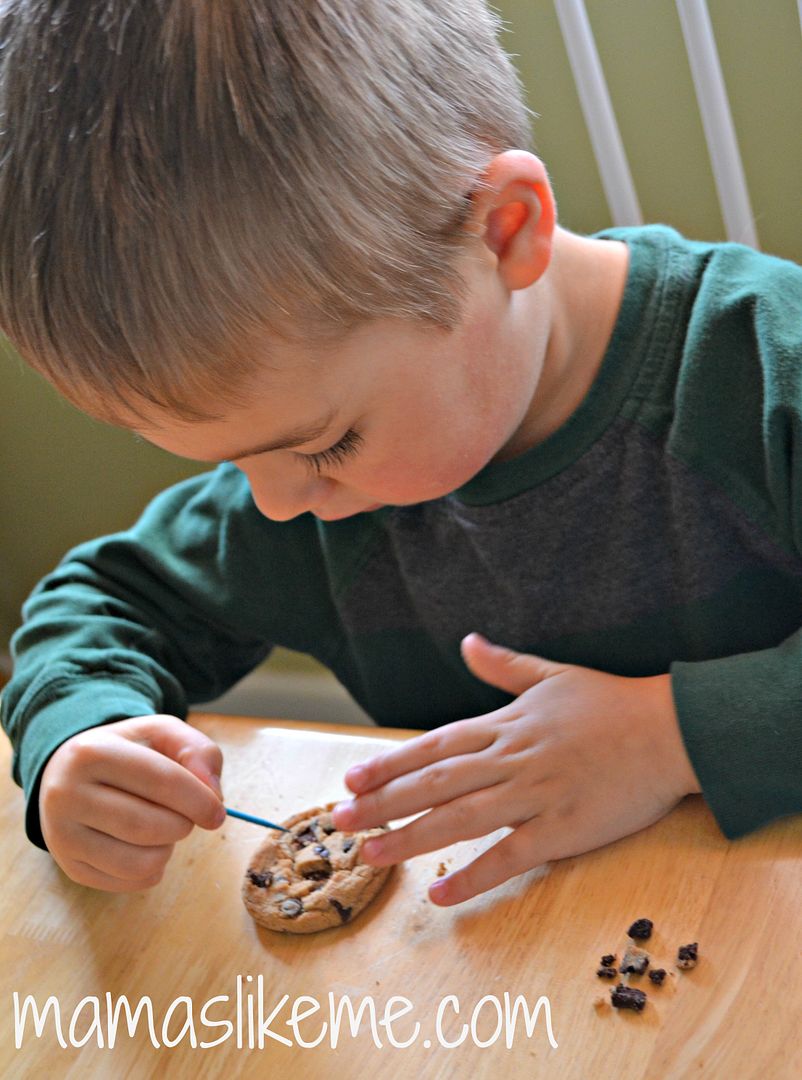 The kids closely examined their piece of earth to see how many dinosaur bones (chocolate chips) they thought they would find. I helped them record their estimates on their worksheet before we started our excavation. As a side note, it is totally possible to do this activity without any worksheet at all, but it was nice to have something to send home and let the parents know what we did that day since I'm sure the kids went home and said "we played with chocolate chip cookies"!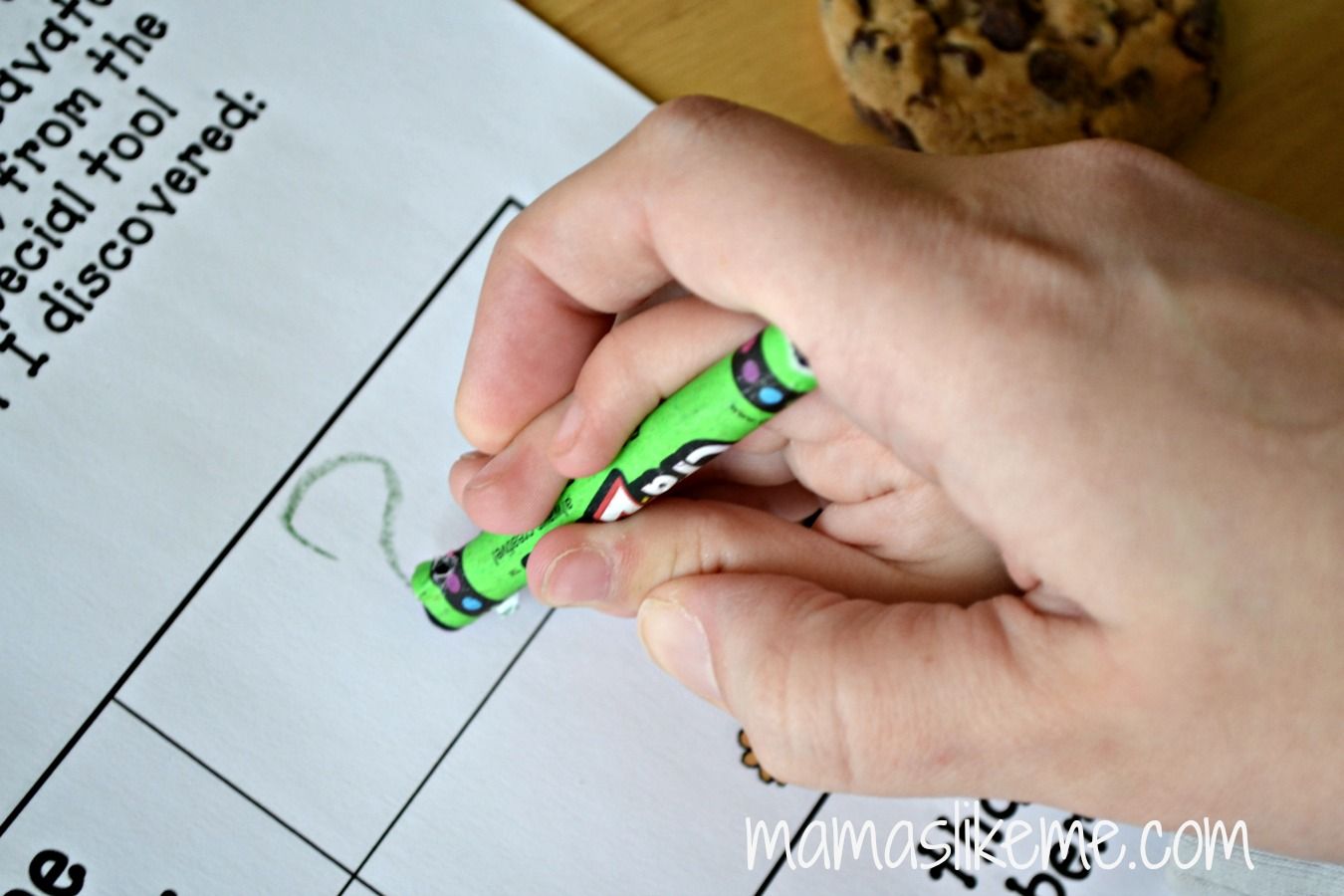 Once the kids made their estimates they got to work using their specialized tool (a toothpick) to carefully dig their bones (chocolate chips) out of their cookies. This was a great activity for fine motor skills and language development. As we worked, I encouraged the kids to describe what they were seeing and feeling:
My cookie is crumbly. That chocolate is HUGE. This one is soft.
They were even more excited to discover that there were more dinosaur bones on the bottom of their pieces of earth! Once the kids had removed all the bones they could (some whole and some in pieces), we used our counting skills to find out how many bones we found and record them on our printable...and then, we ATE them!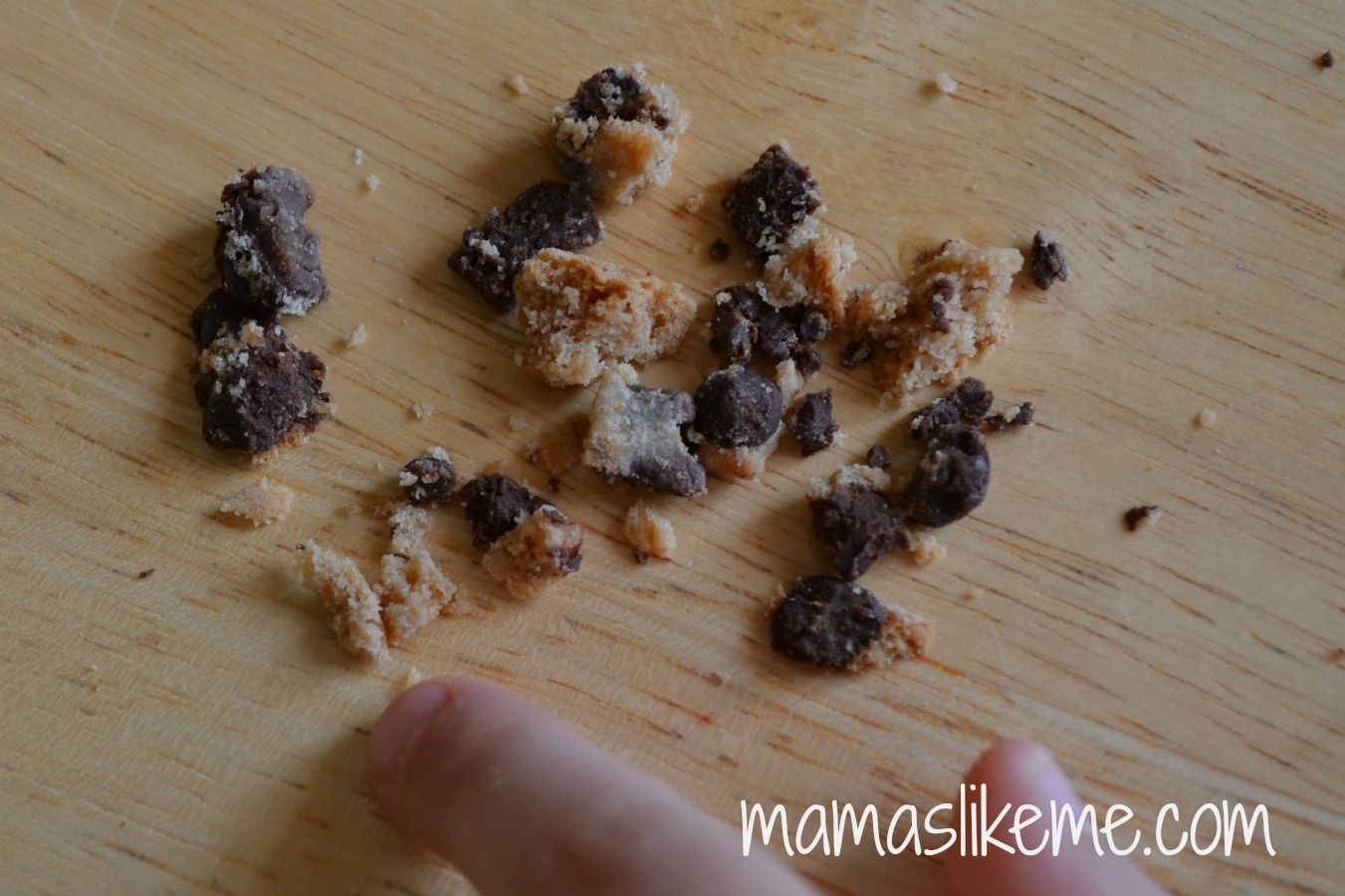 This was probably one of their favorite dinosaur activities so far!
Thank you for stopping by! Want more ideas for spending time with your kids? Be sure to follow us on Facebook or Pinterest and sign up for emails to keep up with all the latest crafts, activities, and kid-friendly recipes!