Everyone seems to be seeking a "simpler" way of life these days. We want a return to natural living, less stress, more time with family. In keeping with that, I see more and more people vowing to pay off debt, joining Dave Ramsey's Financial Peace, and doing their best to save money in spite of difficult economic climates.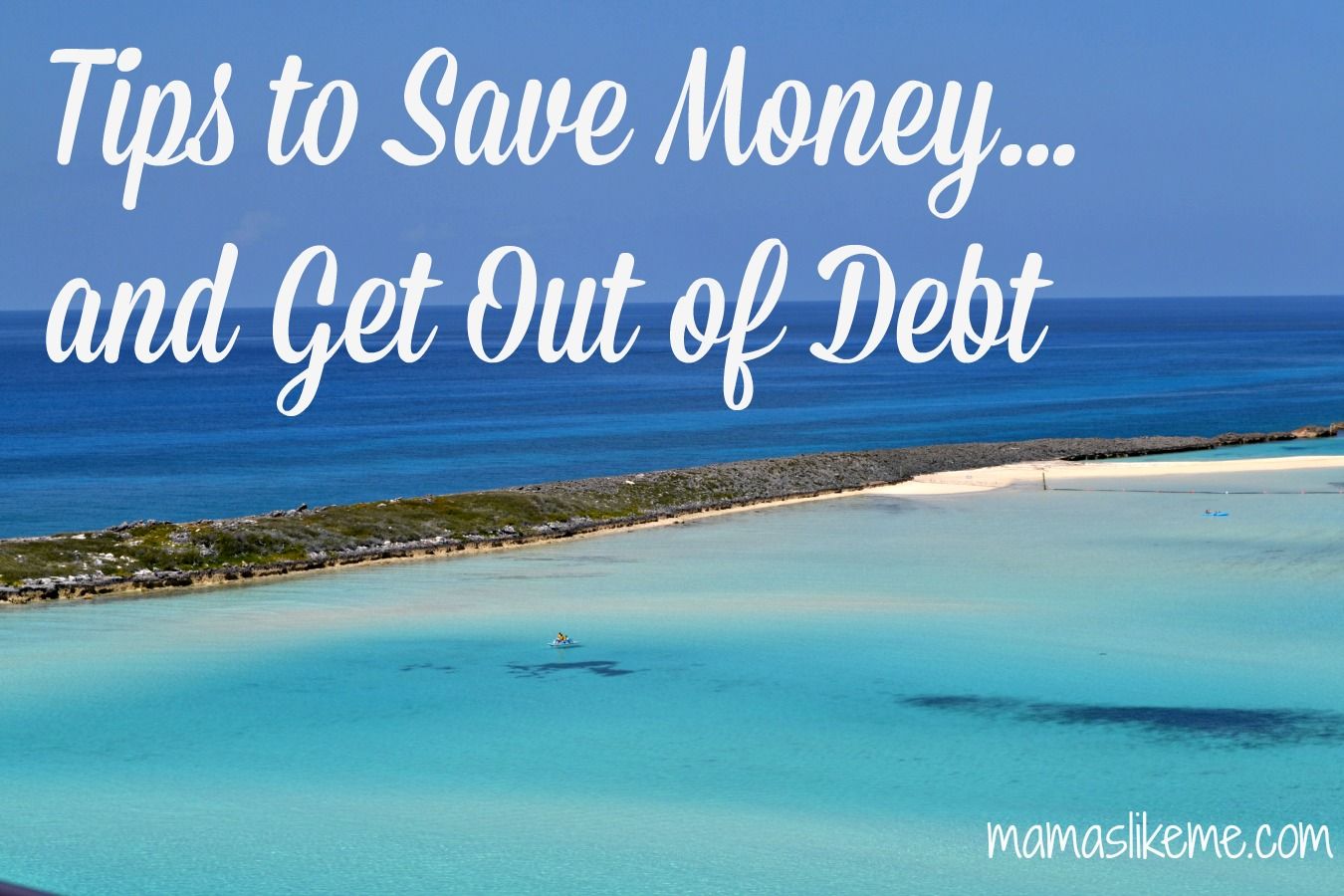 (This photo is from our recent anniversary trip to the Bahamas that we saved up for and paid off before taking. It was wonderful and we enjoyed it more knowing it was paid for!)
A few years ago, my husband and I began paying down our debts and working on our debt snowball. When I left teaching to stay home with our kids, I began an in-home daycare that allowed me to bring in some money, but it also meant that we had to adjust our lifestyles. I had to start budgeting for groceries and thinking about what we were spending on clothing and entertainment. It has been a slow climb. We've paid off two cars, bought a new van, and paid off a couple credit cards, but we still have a ways to go.
One of our biggest challenges has always been limiting how much we eat out. We both love to eat out and having children didn't change that. We also love to splurge on Starbucks drinks and have a special weakness for Sweet Frog. We were doing well with limiting our outings...until this pregnancy. In the first trimester, I was so sick and so tired that it was just easier to order in Chinese than to attempt to cook. My husband is a help in a lot of ways, but cooking is not one of them. His idea of making dinner is calling for take-out. I knew that if I wanted to get our funds back to paying off our debts I was going to have to get back to basics, so I thought I would share what has worked for us in the past and what is working for us now:
1.
Freezer Cooking
- I am not a freezer-cooking guru. I have said before that the thought of doing a month's worth of meals in one day is just overwhelming for me, but I love the idea of having a few easy meals in the freezer for those days when I just don't feel like cooking. Whenever I make
meatloaf
, I double the recipe and freeze one for later. The same thing goes for
pizza pasta
and
enchiladas
. Whenever I make soup or chili, like my
minestrone
, I always freeze the leftovers in individual servings for later lunches. The beauty of freezer cooking is that you can buy meat when it's on sale, use it in your favorite dishes, and freeze them for later.
2.
Crock-Pot Meals
- Like having meals ready in your freezer, your crock-pot can also save you from those last minute pizza calls by doing the work for you. We are pretty picky about our crock-pot meals, though. My husband prefers many of the meals that we've tried when they're prepared in the oven (crock-pot lasagna will never be as good as my
homemade lasagna
), but we still use it for soups, chili, and roasts.
3.
Make Your Menu Plan Visible
- This is one of my latest additions to the kitchen and it actually saved me tonight. I was exhausted after a day with all the kids and the last thing I wanted to do was to make one. more. meal! My husband asked my 8-year-old what he wanted for dinner and he immediately recited what was written on our menu board. I spent a few bucks on a white board at Target and it's already paid for itself because instead of having the Chinese take-out that we were hoping he'd ask for, my oldest actually wanted what was slated for dinner. Talk about accountability! It also means that I have to make my menu plan and stick with it. I have always had a menu plan in
my planner
, but since no one saw it I could change it whenever I wanted to or just ignore it completely.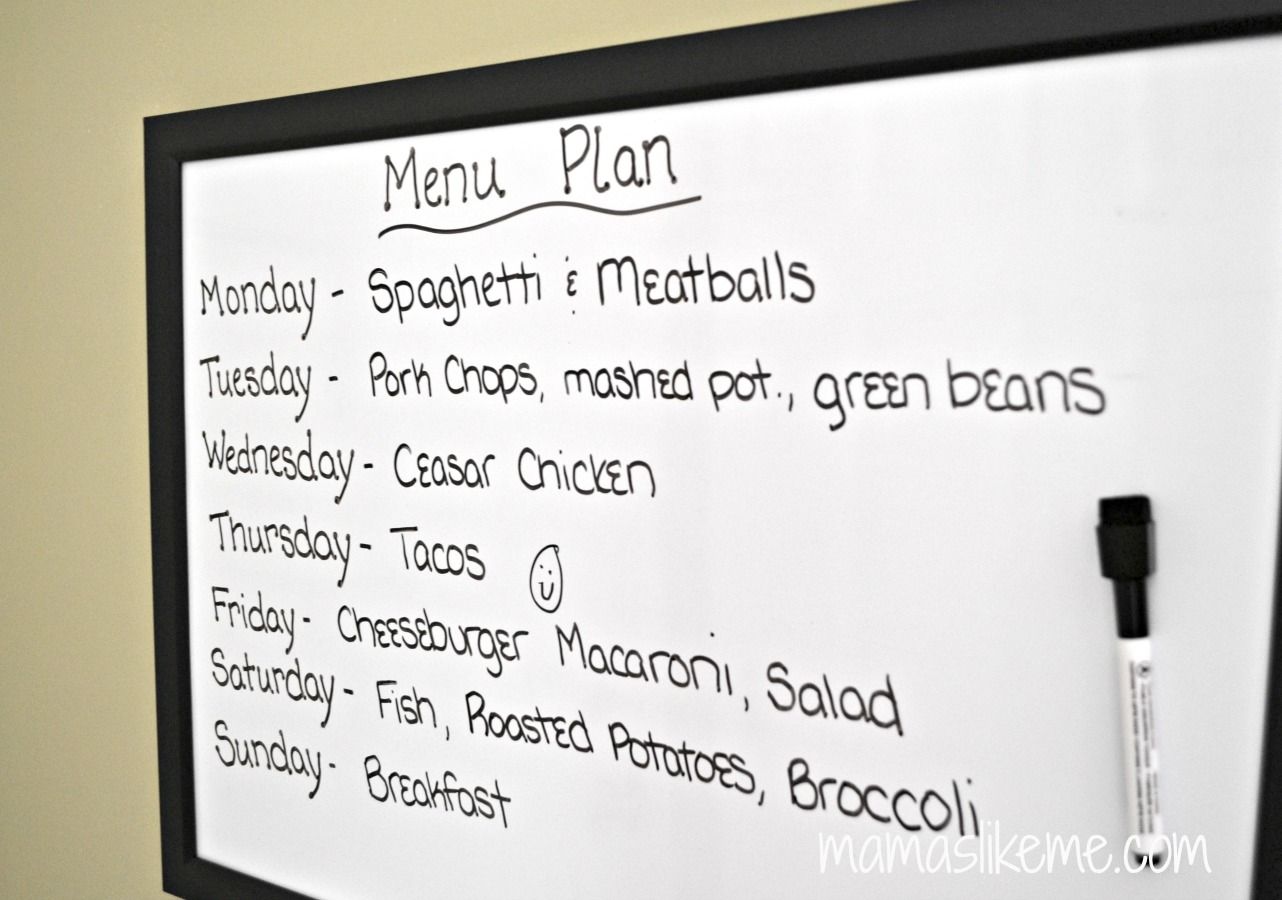 The other bonus to having this menu board is that it makes it easy for EVERYONE to see what's for dinner that night. That means when I'm sipping my decaf in the morning, I can glance over and see what I need to prep for dinner that night. It also means that the boys (and my husband) can check the board instead of asking me "what's for dinner" a million times throughout the day.
4.
Make Your Coffee at Home
- It's a little hard to justify that stop at Starbucks when you have your travel mug in hand with your favorite brew from home. Obviously, the cheapest way to do this is to brew regular coffee at home, but even if you go the
Keurig
route and buy the more expensive
K-cups
, you're still saving several dollars a day off that grande latte.
5.
Pack Your Lunch
- Not only will you save money, but you'll also be healthier by bringing your lunch from home. The internet is filled with ideas for creative lunches, but we find the easiest thing to do for my husband (and our kids) is to stick with leftovers and a few simple wrap options. lInstead of buying individual snacks, we buy large bags of pretzels and portion them ourselves into
reusable cloth snack bags
. I also portion out their fruits and vegetables into
reusable containers
on Sunday night so they're ready to go for the week. My husband even brings his lunch on teacher workdays and takes it with him if he goes out with the other teachers.
6.
Keep Your Goals in Mind
- When it comes down to it, it's up to us to make the decision to go out or stay home for meals and really I have no one to blame but myself. We have food in the kitchen, but I have to get over my laziness and go cook it - even when I don't feel like it! I've found that keeping our end-goals in mind helps me do this when I'd rather just lay one the couch. We have a family photo of us from our last trip to Disney on the fridge. The boys know that when we pay off our last credit card, we're planning to take them back. That picture (and the list of Disney movies we want to see before then) keeps reminding me of what we're working towards. Saving money and getting out of debt may mean different things for you. It might mean getting a new car or saving up for a new house. It might mean being able to stay home with your kids or finally being able to take your dream job. Whatever it is, find something that reminds you of that and put it where you most need to see it. If stopping for fast food is your weakness, keep that picture posted on your dashboard. If you're like me and you just don't want to cook, put it on your fridge and remind yourself of why you
aren't
going out tonight. In the end, that dinner out just isn't worth it!
What about you? I'd love to hear how your making changes, saving money, and getting out of debt!
Thank you for stopping by! Want more ideas for spending time with your kids? Be sure to follow us on Facebook or Pinterest and sign up for emails to keep up with all the latest crafts, activities, and kid-friendly recipes!