I don't consider myself a scrooge or The Grinch. In general, I love holidays! I love decorating. I love crafting and baking with the kids. I love traditions, but I really, REALLY, do
NOT
like Valentine's Day! It seems it's become one of the most competitive holidays so that a day meant to celebrate love turns into a day where so many people feel unloved and unappreciated...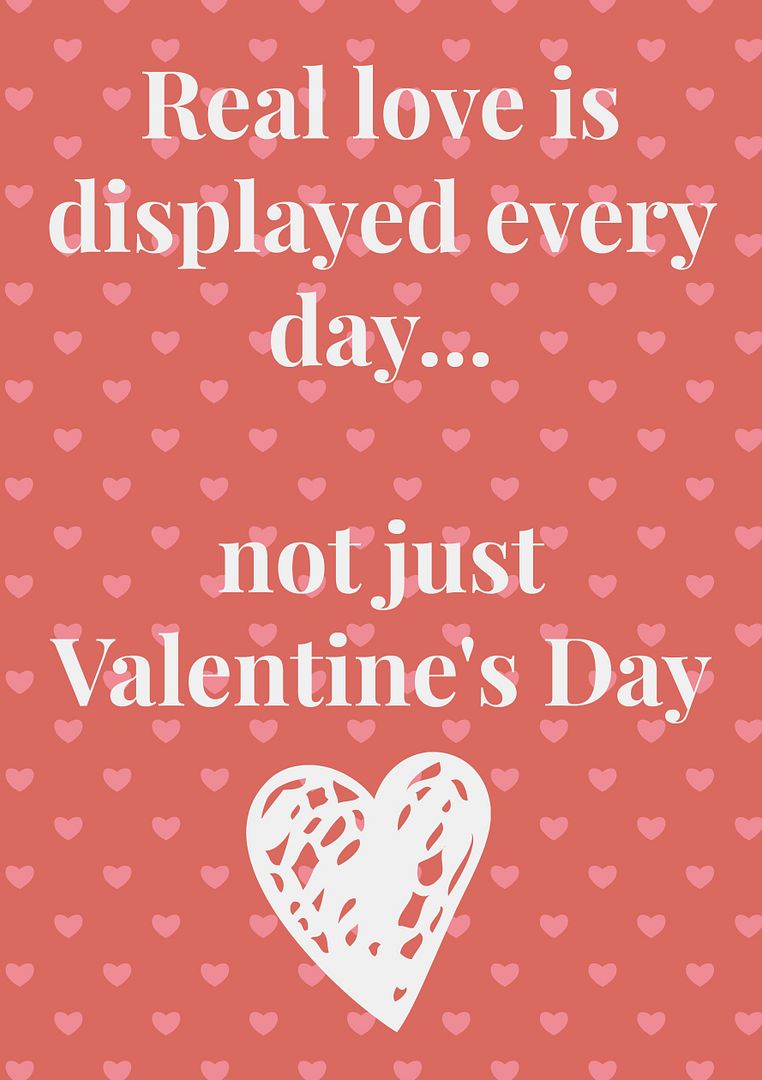 For the kids, it's fun. You make Valentine's Day boxes and put together treats for each kid in the classroom, but has anyone else noticed that the bar for these treats has been raised each year? It used to be that you could slap some stickers on a box, buy a box of Valentine's and tape in some lollipops. Now, you have to have personalized printables with catchy sayings and coordinated gifts. Don't get me wrong. I love the DIY Valentines, but these look more like Mom spent hours making them than the kids enjoying some craft time....and then there are the mailboxes.
Oh, the mailboxes!
You can't just wrap a shoebox in paper and let the kids go to town with stickers and markers. NO! It has to be an alligator, or a minion, or an owl, or a car....It must be intricate. It must be time-consuming. And, it MUST be posted to Facebook for everyone to ooohh and aaahh over! But, at least the kids enjoy it!
In our house, Valentine's Day is not a day for gifts. Okay, the kids do get things. Last year, they got decorated bags with new socks and underwear. We're fancy like that. This year, my oldest had just discovered
hexbugs
, so in order to keep the peace, we got one for each of the kids. It came to about $5 per child and they loved them! (I suggest the 5-pack from Target)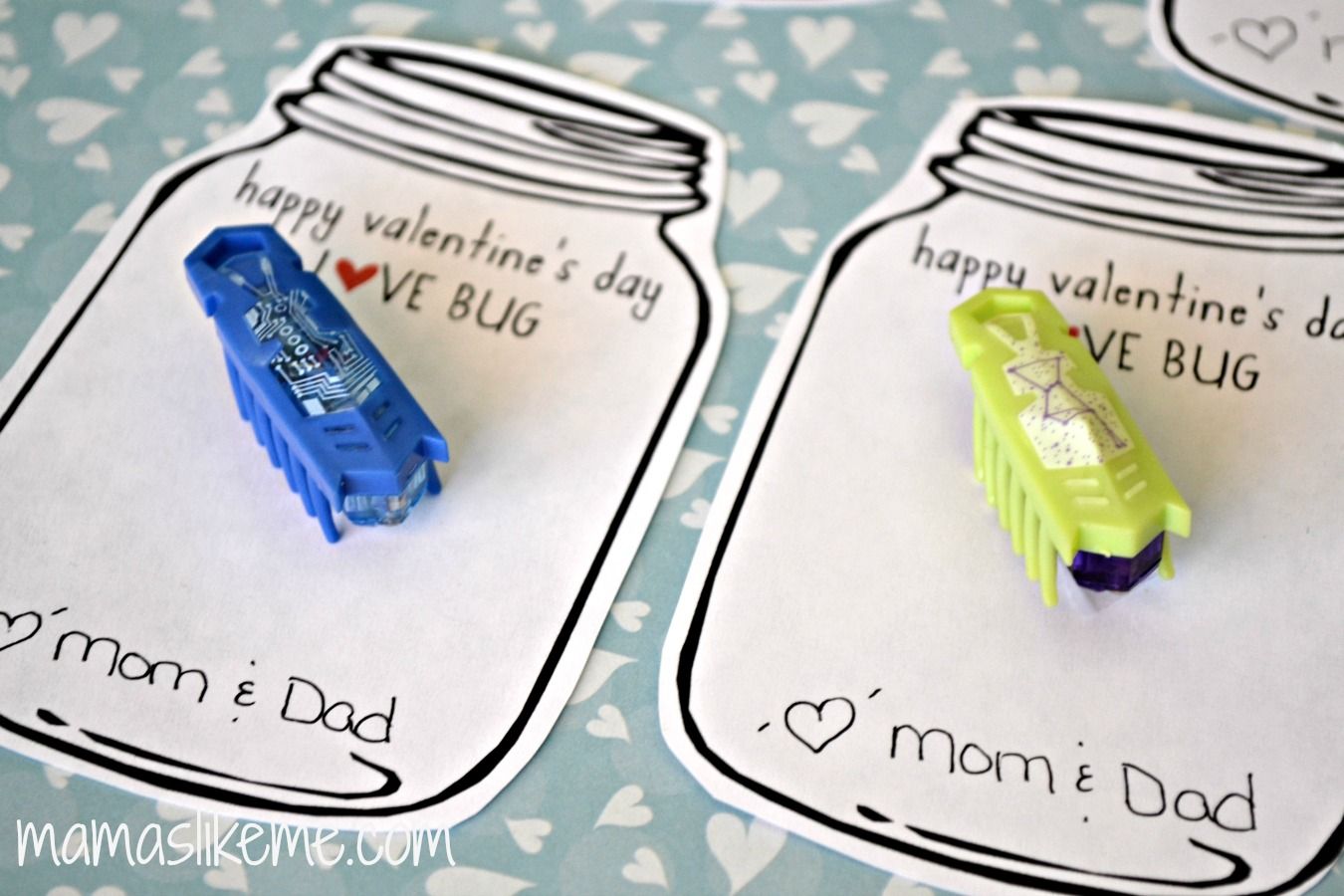 That brings me to my husband. I love him! He is an amazing man! He buys me flowers just because. He brings me coffee and special treats. He holds doors and helps me with my coat. He plans dates much more often than I do. He calls every day to tell me that he loves me and see if I need him to pick up anything on his way home from work. He works hard to provide for us and he supports me in everything I want to do. He does these things because he loves me - NOT because I post it on Facebook, NOT so I'll tell everyone about it, and NOT because a Hallmark holiday tells him he should.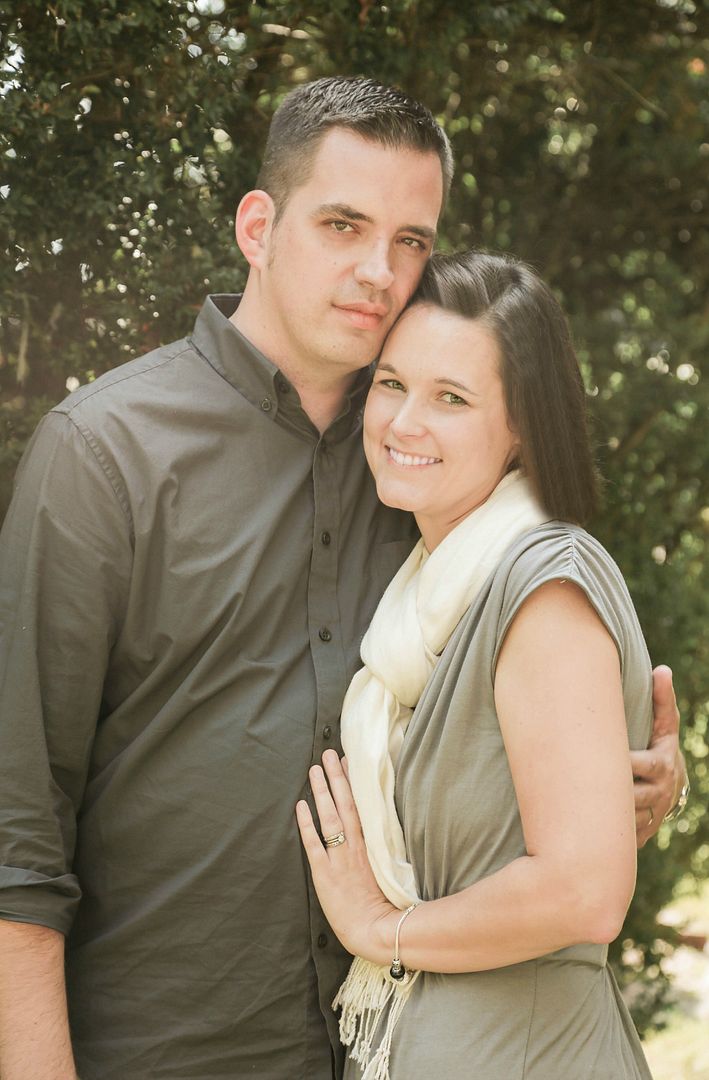 I think the thing I resent most about Valentine's Day is that it buys into our cultural myth that love can be measured by the amount of money that someone spends on you. According to our society, if someone loves you they should buy you expensive roses and fancy jewelry. I see my friends post their new bracelets and earrings and the comments come in "what a great husband!", "see how much he loves me!". Show me a husband that goes to work every day to provide for his family -
that's
a good husband. Show me the man that does the dishes after dinner and plays with his kids -
that's
a good husband. Show me the man who tells his wife she's beautiful
every
day and treats her like a queen when no one is watching -
that
is the husband I want!
Ladies, if your husband brought you flowers and chocolates and jewelry today, thank him. Tell him you love him and do something special for him. If he didn't, don't let that make you feel unloved or unappreciated. Look at what he does every single day. Maybe you can't afford dinner at an overcrowded restaurant - who cares? Eat dinner tonight by candlelight. It will be just as nice without the hassle or the bill. Maybe he didn't buy you a heart necklace - did you really need it anyway? And, maybe he didn't bring home a dozen roses - wait a few days and you can buy them on sale! Just remember that true love can not be measured by what someone does on a singe day - it's the sum of the little moments spread throughout the years that will tell you when love is real.
"Love is patient, love is kind. It does not envy, it does not boast, it is not proud.
It does not dishonor others, it is not self-seeking, it is not easily angered, it keeps no record of wrongs.
Love does not delight in evil but rejoices with the truth.
It always protects, always trusts, always hopes, always perseveres."
Happy Valentine's Day!
Want more ideas for spending time with your kids? Be sure to follow us on our NEW Facebook or Pinterest pages and sign up for emails to keep up with all the latest crafts, activities, and kid-friendly recipes!