I wasn't going to post this craft because it's already February and, as far as I'm concerned, it's time to start thinking Spring. Unfortunately, the weather outside does not seem to agree with me. We currently have over a foot of snow and it just keeps coming! In honor of our February blizzard, I have two more snowflake crafts to keep the kids busy.
We've used this art technique before and it is always a huge hit with my preschool kids. It also works great for the older kids because it can be as complex as they want it to be.
(This post contains affiliate links for your convenience. We appreciate your support!)
For our snowflakes, we used:
No Two Alike
Permanent Markers
spray bottle with water
white construction paper (optional)
scissors
To protect our work surface, I gave each of the kids a sheet of white construction paper to put under their coffee filters. In the past, I've used cookie sheets under their papers, but we happened to have everyone home for this craft so I didn't have enough trays. You could also line your table with newspaper. I like giving the kids a piece of construction paper because it make a neat effect when the colors bleed through.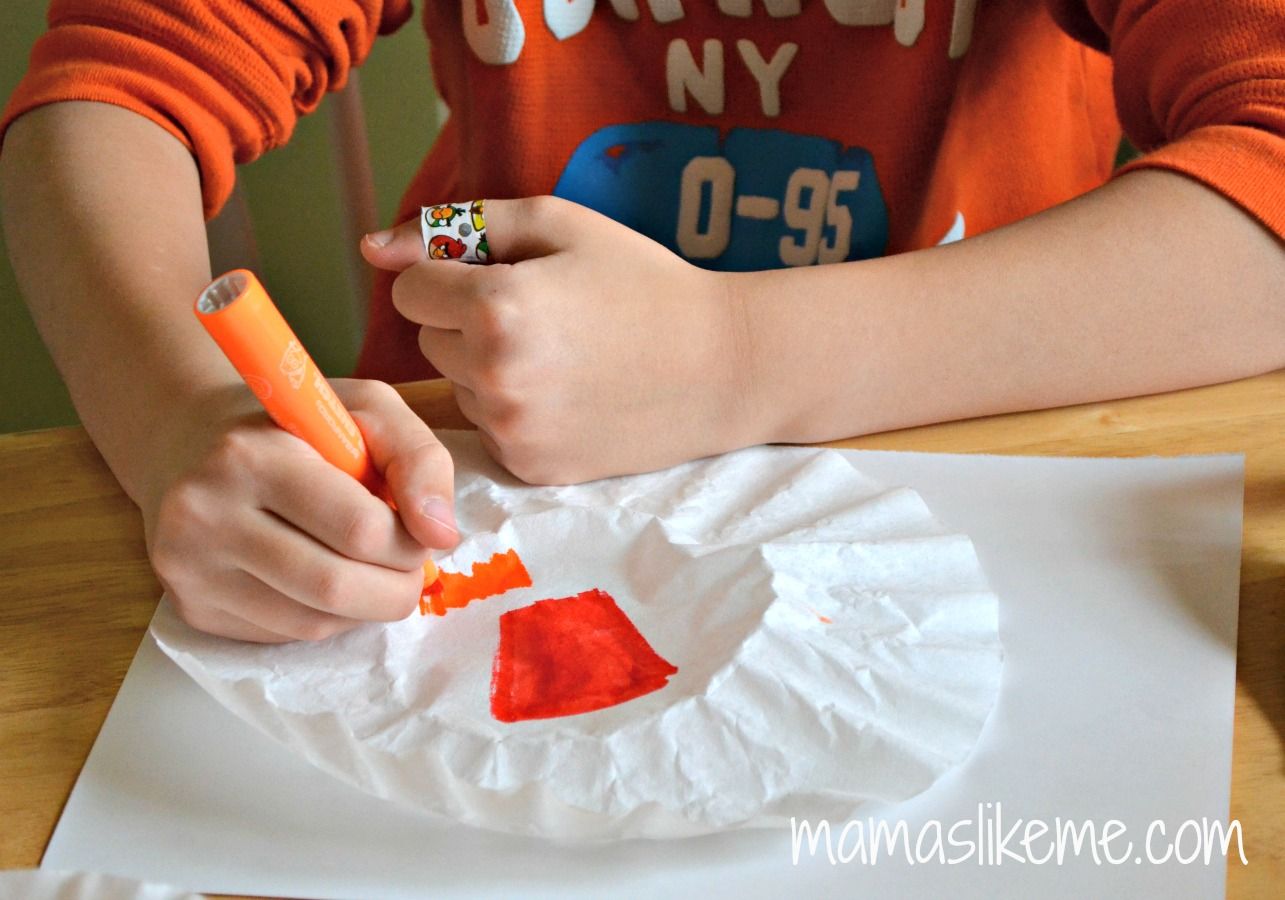 I gave each of the kids a coffee filter and our favorite permanent markers. This is always a huge treat since we RARELY use permanent markers around here! The kids had fun coloring their coffee filters with the markers and really took their time with them. The older kids made patterns on their filters and the younger ones even took the time to add lots of colors and cover as much as they could. The great thing about this craft is that you can get great results no matter how they color them!
Then, the kids sprayed their coffee filters with a water bottle. This was their favorite part. The more water you use, the more your colors with blend. This is a great activity for building up little hand muscles.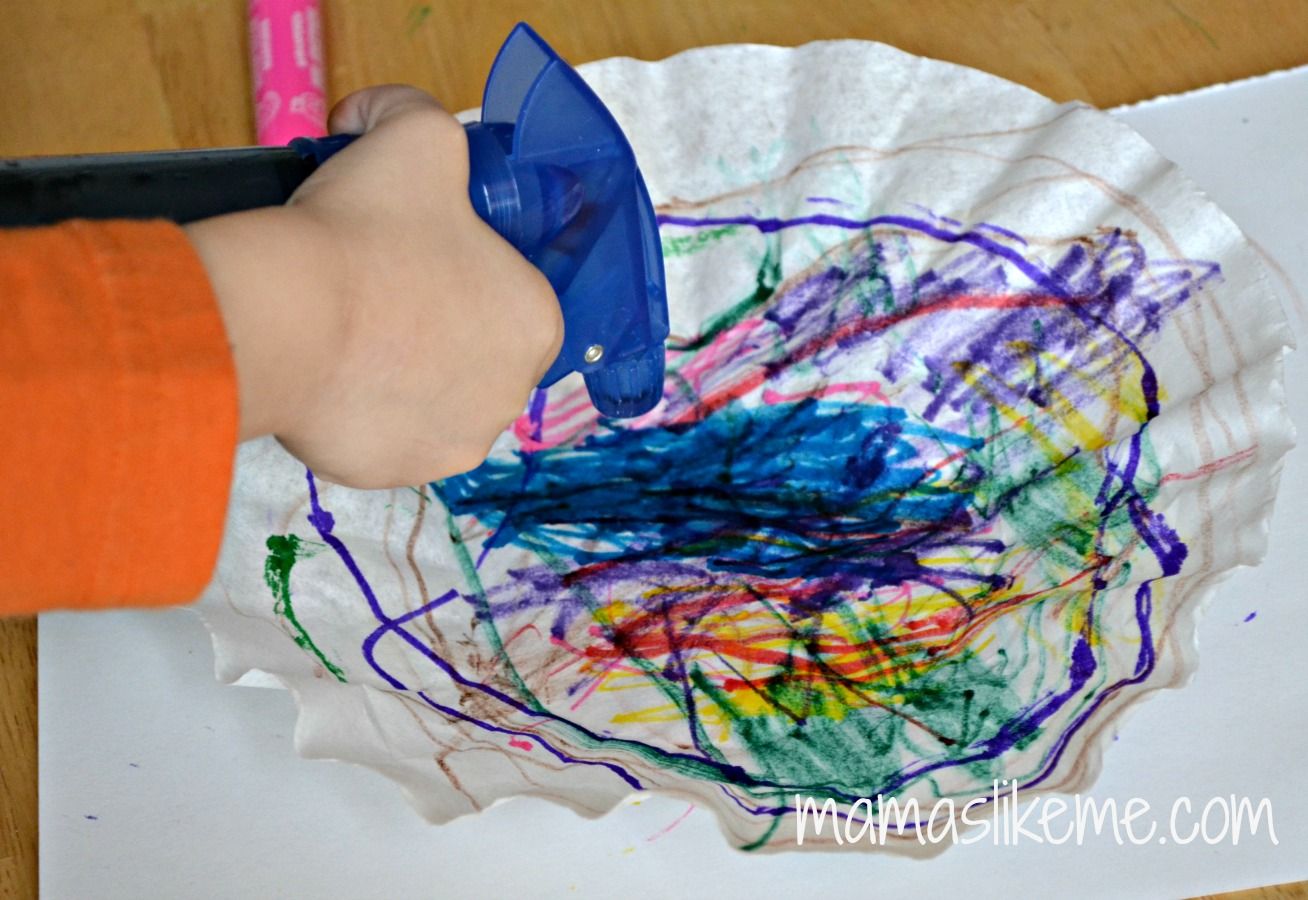 We let our coffee filters dry overnight and then the next day we got to work making our snowflakes. First, we folded our filters into eighths. I know that snowflakes have six sides, but this was the easiest way for the kids to fold their circles.

Then, we got some scissor practice making small cuts on each side. I did this one at a time with my 2 and 3-year-olds to make sure that they didn't cut all the way through their snowflakes. This is a fun scissor activity for kids just learning to use scissors because they only need to make small cuts and it's exciting for them to open their snowflakes and see the results.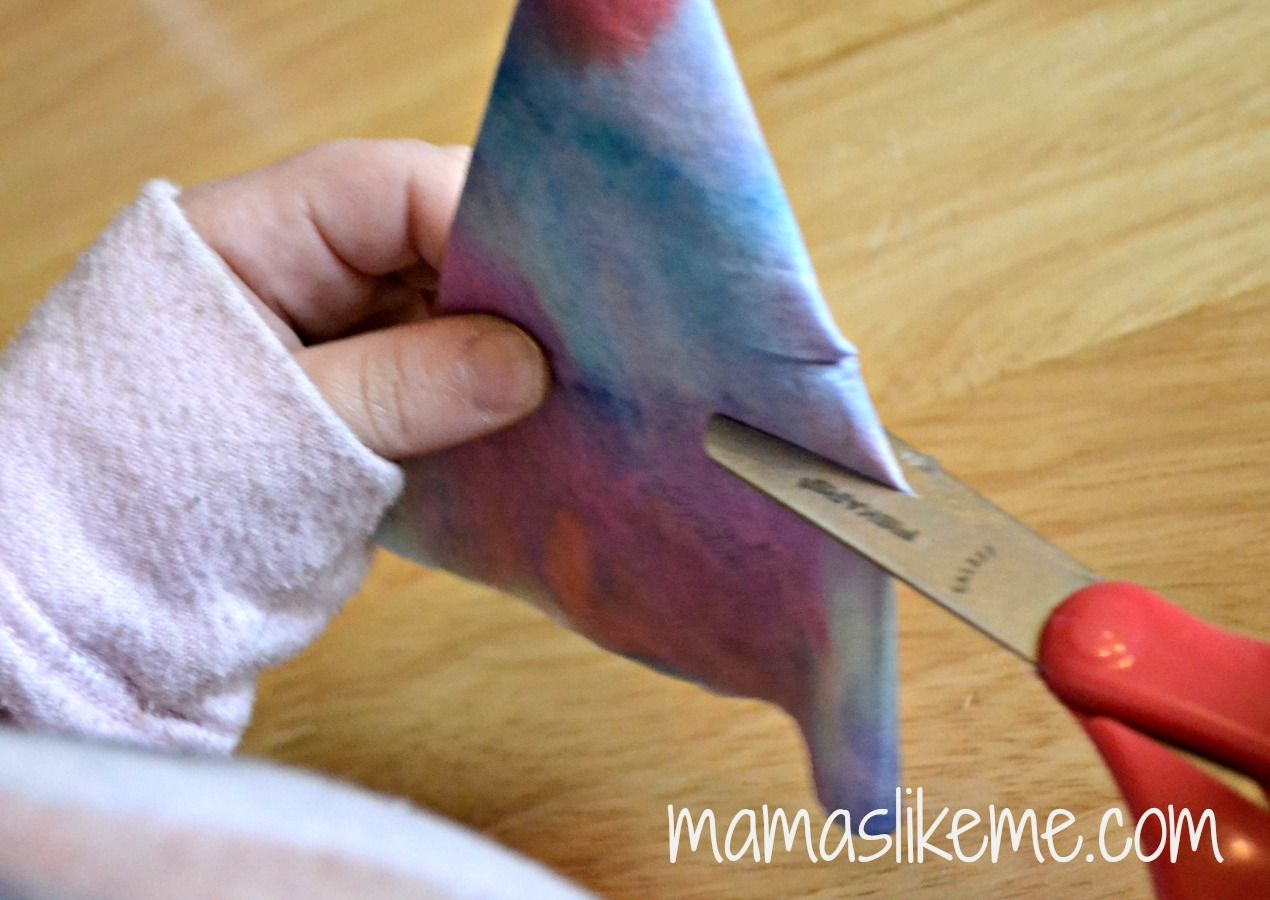 We hung our snowflakes up on a kitchen door to leave room for our other snowflakes in the window, but these also make great sun catchers!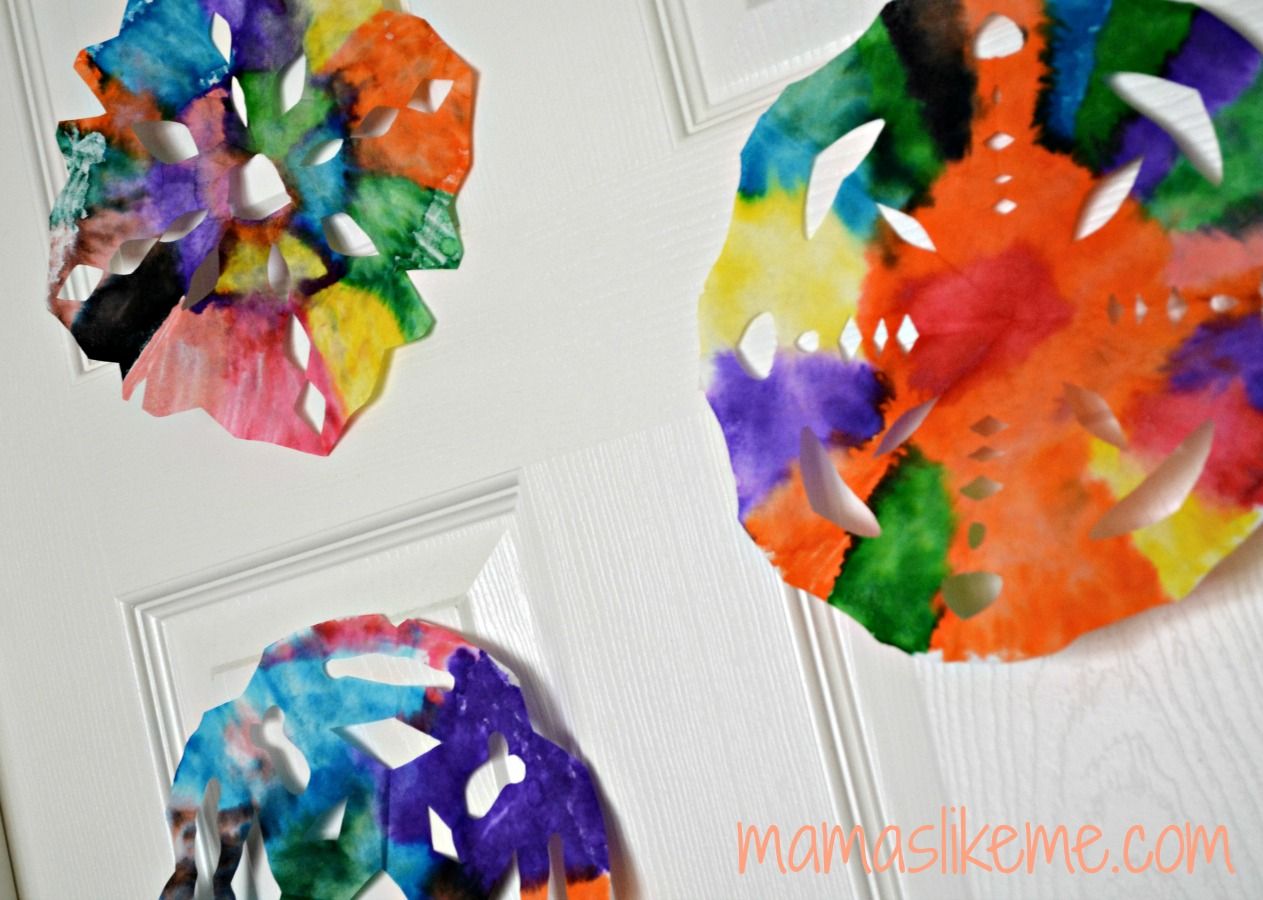 By hanging them up together, it was easy to see how different each one was. We used this as an opener to our read-aloud for the day:
No Two Alike
by Keith Baker. The story follows two birds as they fly through a wintery landscape and notice how unique everything is from birds, to nests, to animals, and snowflakes!
Want more ideas for spending time with your kids? Be sure to follow us on Facebook or Pinterest and sign up for emails to keep up with all the latest crafts, activities, and kid-friendly recipes!