This year, I'm stepping back from the crowds, the rushing, the chaos, the stress, and the festivities. I'm calling quits with the baking and the Pinterest activities. I even stopped posting about the activities we were doing here. I gave myself the best and only gift I could - the gift of understanding, the gift of grace.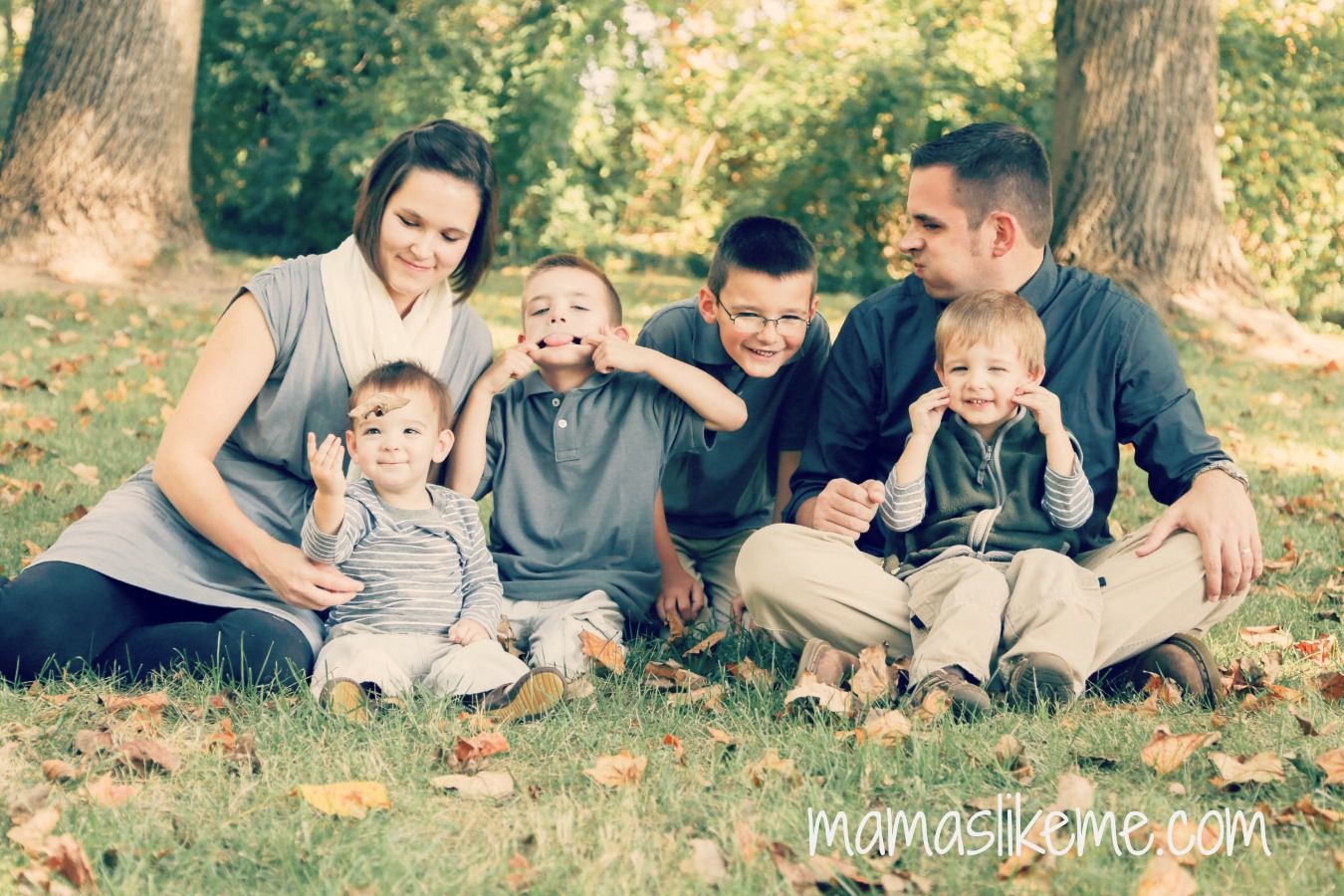 This year has been about all the things we DIDN'T do:
We didn't go to the Christmas parade because it was cold and the idea of bundling 4 kids and carting enough stuff to keep them warm just sucked the holiday cheer out of me.
We didn't spend an entire day devoted to baking cookies from scratch. In fact, other than a few dozen cookies I made for the neighbors, the only cookies we made came from a box and the kids had fun getting messy with the frosting and sprinkles.
We didn't attend the tree lighting.
We didn't go to a live nativity or make a special trip to look at lights.
We didn't make any homemade Pinterest-worthy gifts for the teachers.
We didn't go caroling.
We made exactly TWO homemade ornaments - one set out of coffee dough and some special thumbprint reindeer ornaments for the grandparents.
We did NOT have a Christmas craft for every single day.
We did not decorate every room in the house nor did we even pull out all of the Christmas decorations.
I did not participate in the school bake sale or volunteer to help with the Secret Santa Workshop.
Dear sweet Mama of little ones,
I
know
where you are. I
know
how tired you are and how frustrating this time of year can be. I know how much you want to have the perfectly decorated house and the freshly baked cookies beautifully decorated by your adorable children. I also know what the kitchen ends up looking like after those little angels get their hands on some frosting and a can of sprinkles. I know how hard it is to get it all done and I want you to know that you're not alone. This year, I'm encouraging you to give yourself the best gift of all - the gift of grace.
It's okay if your teacher gifts don't look like something from your Pinterest wall. Heck, this year, we gave the specialist teachers gift cards to a local frozen yogurt place and a small bag of fudge. The best part about fudge is that you can make one batch and it provides enough for several people.
It's okay to say no to the hundreds of activities and invitations you'll receive. It's okay if your elf isn't bench-pressing marshmallows or having snowball fights with your child's toys. It's okay if the Christmas cards are late, or even if they don't go out at all. The people who truly love you and care about you will not care, and the people who find fault with you are missing the point of the season entirely anyway.
Christmas is a time to remember the gift that God gave us in Jesus. It's a time to reflect on the love that God has for us and the sacrifice that Christ made on the cross.
"
And the angel said unto them, Fear not: for, behold, I bring you good tidings of great joy, which shall be to all people.
For unto you is born this day in the city of David a Savior, which is Christ the Lord." ~Luke 2:10-11
For these final days until Christmas, I encourage you to just stop - stop stressing about the baking and the wrapping and the last-minute shopping. Be still and know that Christmas will be over in just a few days. Instead of the perfect meal and the perfect presents, focus on finding joy and peace with your children. Enjoy these moments with their tiny sticky fingers hugging you and their sweet little bodies cuddled up next to you while you watch those favorite Christmas movies - again! Give up that picture perfect image and find the beauty in saying
no
to society's expectations and
yes
to the needs of your own family.
Merry Christmas Dear Mamas!
Thank you for stopping by!
Want more ideas for spending time with your kids? Be sure to follow us on
Facebook
or
Pinterest
and
sign up for emails
to keep up with all the latest crafts, activities, and kid-friendly recipes!