I know that Christmas is over and the last thing you want to see is another Homemade Ornament tutorial, but I just couldn't resist sharing these sweet ornaments that we made for the boys' grandmothers this year....
The little reindeer are their thumbprints and they were so easy to make with some acrylic paints and a fine-tipped Sharpie....
When I made them with the Daycare kids, we used the marker to write their names on their ornaments, but I chose to put the kids birth years on ours....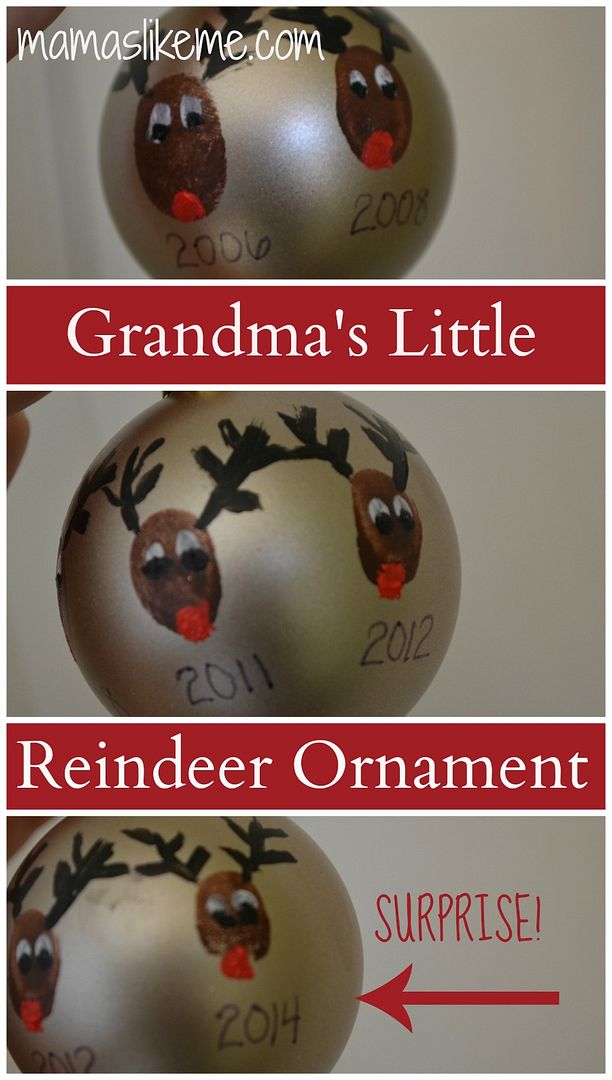 Did you catch our surprise? Yes, 2014 will be bringing another "little reindeer" to our family.
I've been suffering from some writer's block because of that...and a whole lot of morning sickness! I hope you guys will continue with us as we prepare to add a 5th baby to our family!
Needless to say, there was a whole lot of squealing and laughter at Christmas this year. This was probably one of my favorite reveals for the family and I know it's a keepsake that my mom will cherish for years to come.
How did you announce your pregnancy to family and friends?
Thank you for stopping by! Want more ideas for spending time with your kids? Be sure to follow us on Facebook or Pinterest and sign up for emails to keep up with all the latest crafts, activities, and kid-friendly recipes!